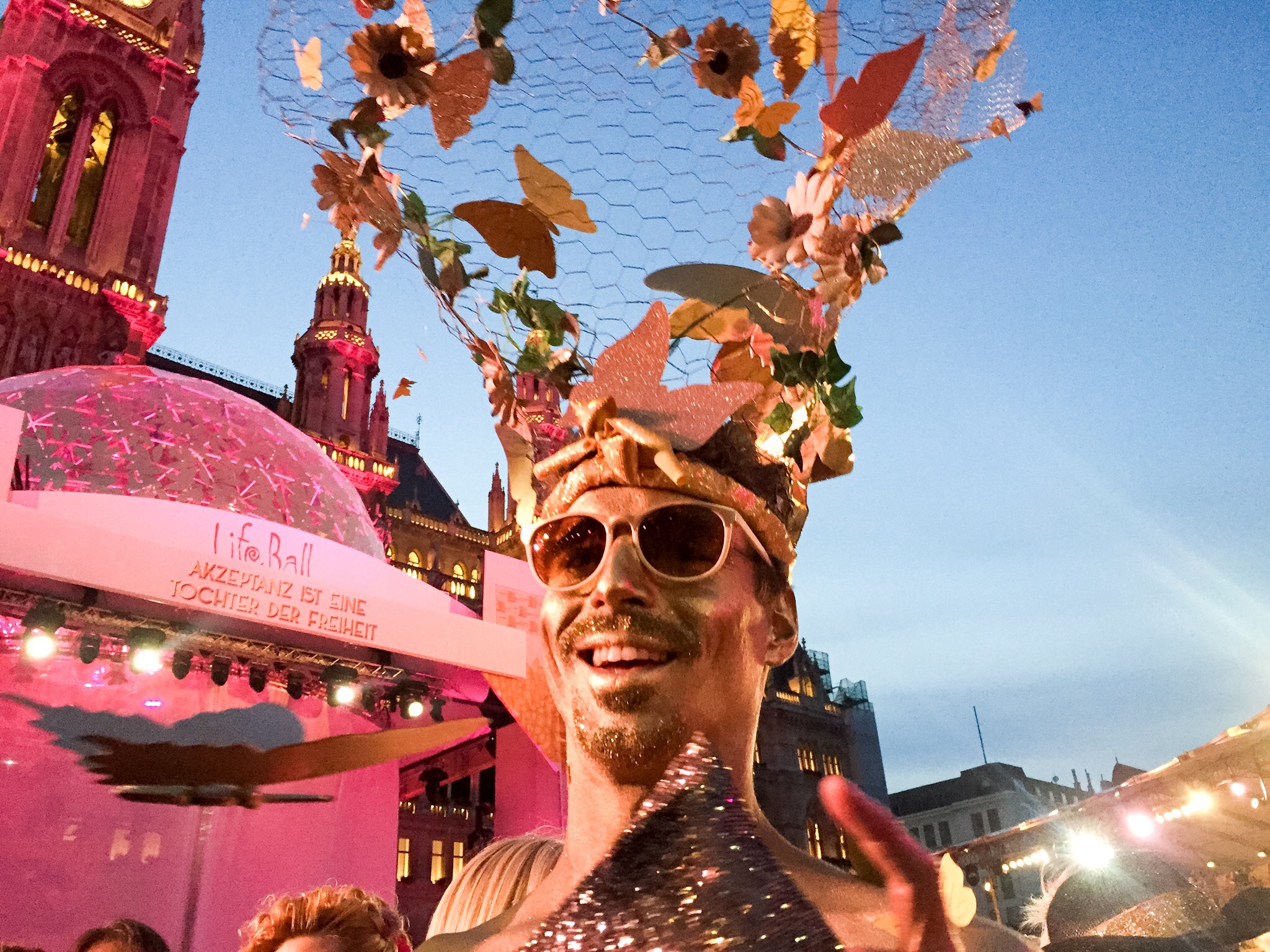 I haven't heard of the Life Ball until I came to Vienna, and I am sure many people (especially Americans ) don't even know what this is about, which is why I find it important to write a blog post about this — it's one of those events you're going to want to know about!
So, what is the Life Ball?!
It is one of the biggest charity events of the world, held every spring in Vienna that brings awareness to HIV/AIDS, where AIDS activists and celebrities become a voice to those with the disease, sharing with us how we can help. Behind the scenes, people volunteer their time and effort to organize and take part in this event while companies donate money in support of the Life Ball and AIDS research.
On top of this, a 2-hour event is held in front of the Town Hall (Rathaus) to celebrate the beauty of life and making sure the HIV/AIDS problem is heard loud and clear. The Life Ball was also streamed live through Youtube.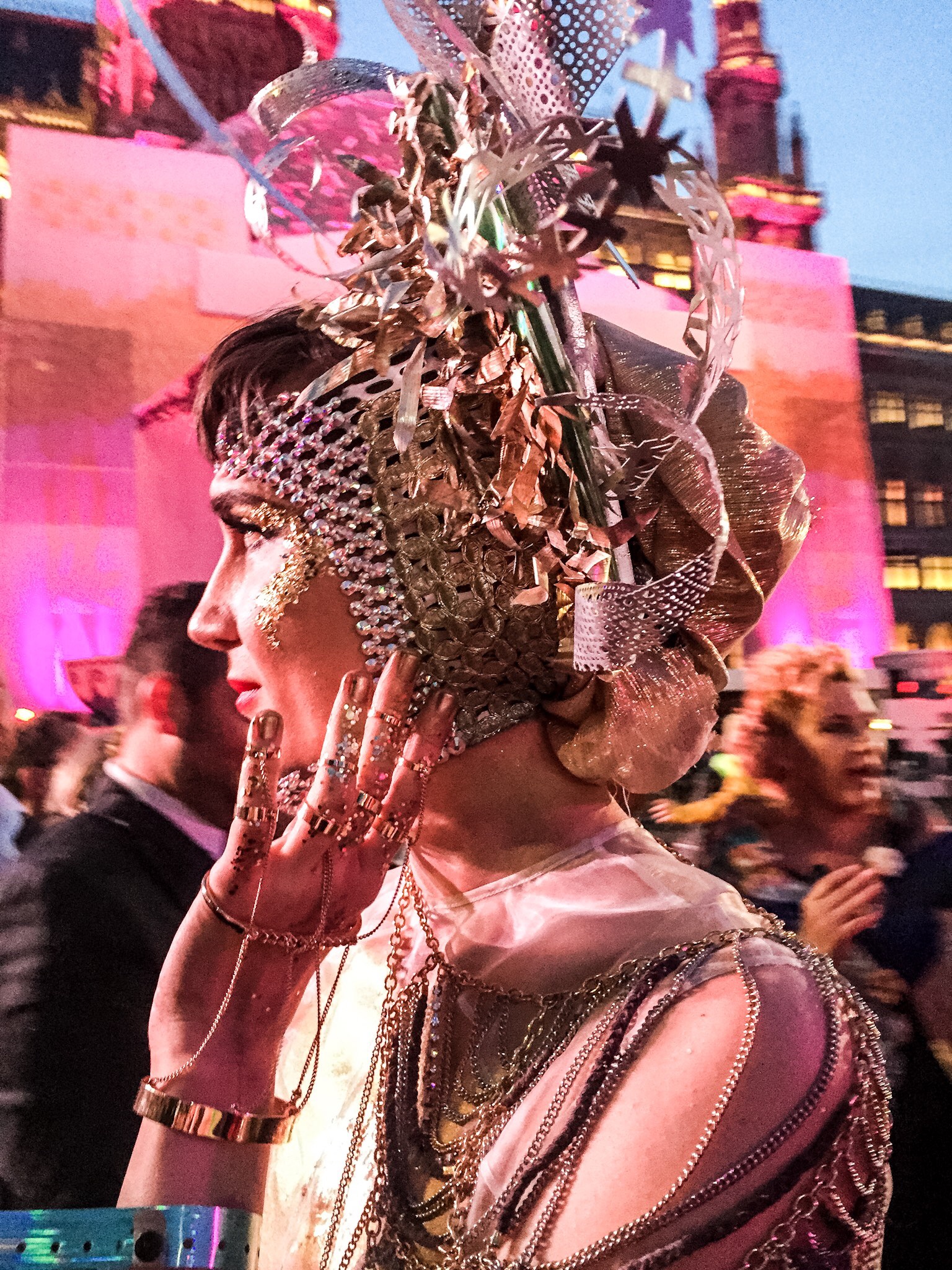 The Golden Year
This year it was all about Gold. Inspired by Viennese Secessionists, artists from the 19th century who strove to create art outside the confines of academic tradition (one of them being Gustav Klimt, famous for The Kiss and Adele Bloch-Bauer I which is in the Hollywood movie Women in Gold), the 2015 Life Ball turns itself into a golden event. 
"Breaking out of old ways and advancing one's own individuality and self-determination; this was the core idea of the Viennese Secessionists. The values of the avant-garde movement thus form a wonderful metaphor for the Life Ball, which has fought from its inception both for active steps towards health and for a conscious confrontation with and the overcoming of social barriers, taboos and stigmas," Gery Keszler, founder of the Life Ball.
This means that the golden element is the center of the Life Ball's festivities and allows individuals to have the opportunity to dress "to the nines" in the most extravagant and glamorous golden outfits one can imagine. 
Costumes/Outfits
One of the most talked about and popular features of the Life Ball are the costumes and outfits individuals wear to show their support for the event and AIDS research.  Many people take the time and money to create elaborate and detailed outfits to fit the theme and make a statement to the world. They walk down the red carpet strutting their stuff, making it quite an exciting and entertaining show to see.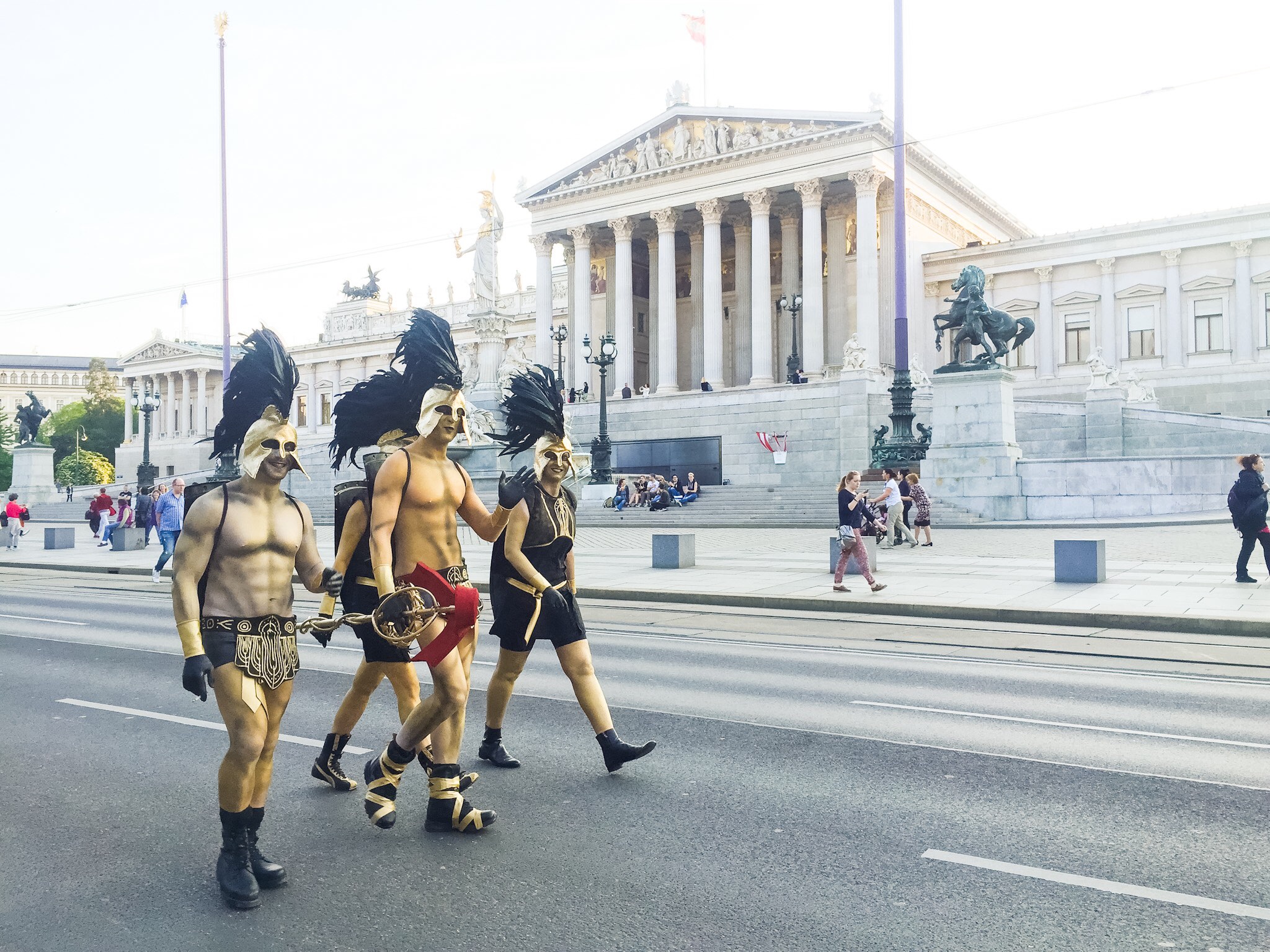 Those who dress up and have access to the red carpet are Style Ticket holders, which means that in order to purchase such a ticket you must adhere to the Life Ball's special guidelines and be accepted by the Style Police. If the Style Police do not like what you are wearing you may need to pay more for your ticket or you will be rejected from the show. Yeah, it's a pretty big deal!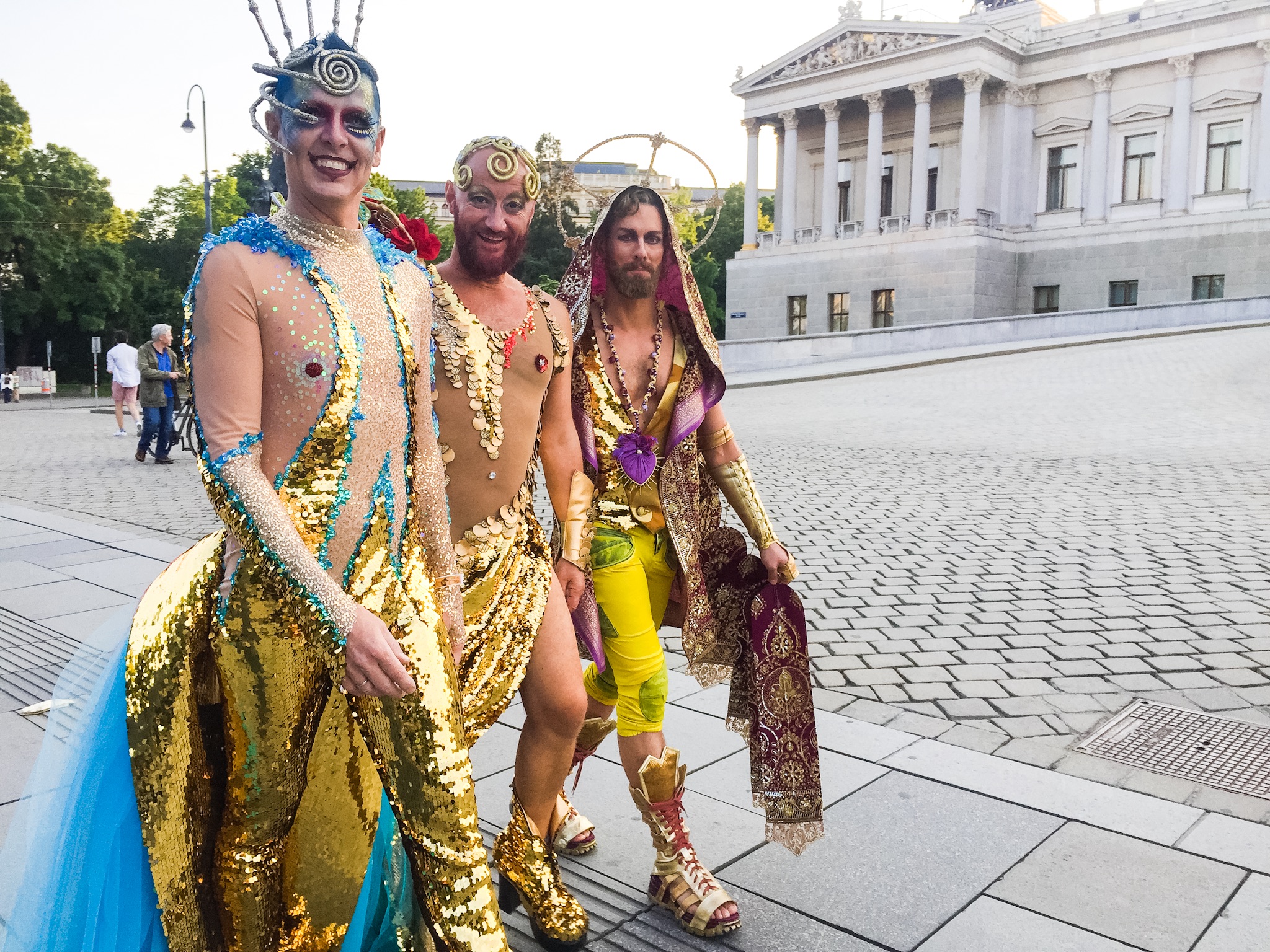 Festivities
Along with watching celebrities and Life Ball enthusiasts walk down the red carpet, the 2015 Life Ball had some pretty amazing features going on.  Some of them were:
an opening parade with Fashion Designer Jean Paul Gaultier and singer Loreen

ballet performances by the Staatsballett Vienna

music by Slovakian Radio Symphony Orchestra

2 musical performances by

Conchita Wurst

, winner of the 2014 Eurovision Song contest

Crystal of Hope award Donated by Swarovski

Emotional and moving speech by Gery Keszler, founder and organizer of Life Ball

Celebrity speeches by Graham Norton (comedian from Elton John's AIDS Foundation), Sean Penn, Charlize Theron, and video speeches by Prince Harry and Bill Clinton.

Musical performance by Mary J. Blige

2015 "Life Ball Queen" awarded by Wolford and announced by Kelly Osbourne

Extravagant Fashion Show by Jean Paul Gaultier
After the 2 hour event, the 2015 Life Ball still continued but inside in the Grand Festival Hall with catering, musical performances and dancing all night.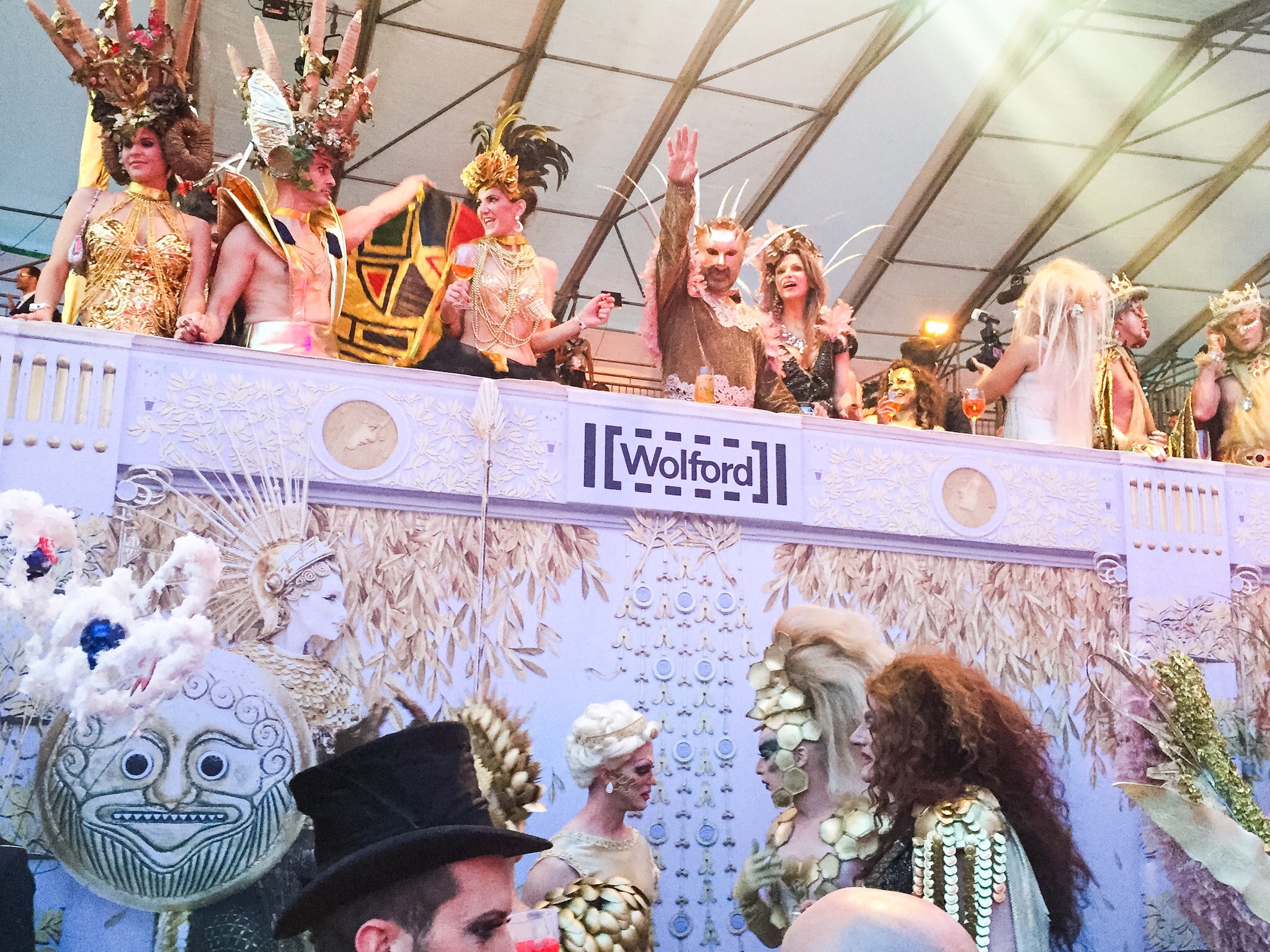 One Incredible Event
So as you can say, the 2015 Life Ball was one incredible event and I am grateful I got the opportunity to attend and meet some pretty awesome people. I am looking forward to 2016!
Check out more photos of the event below!