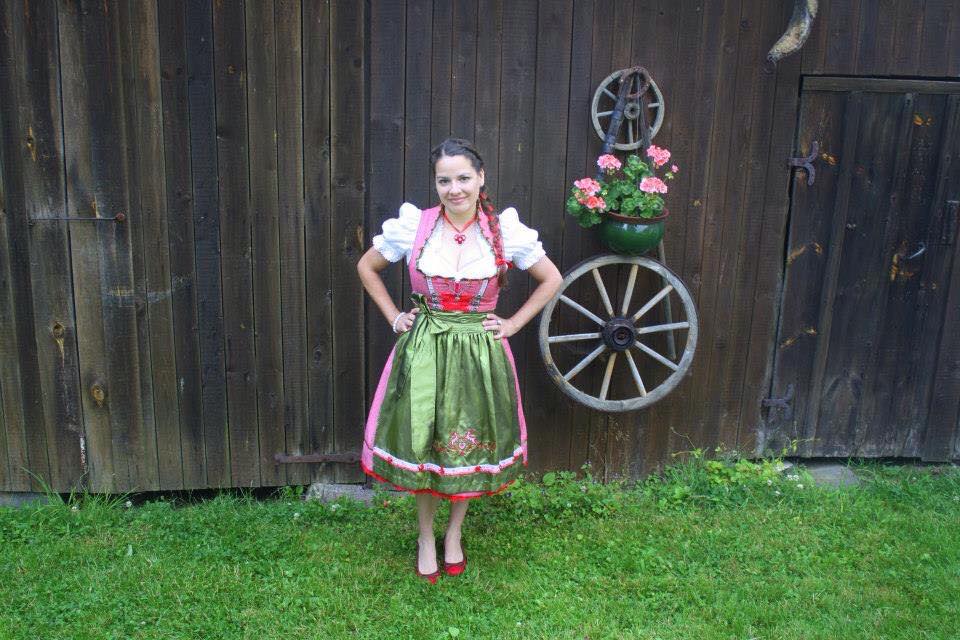 A Sweet Texan Lady in Vienna
May 3, 2015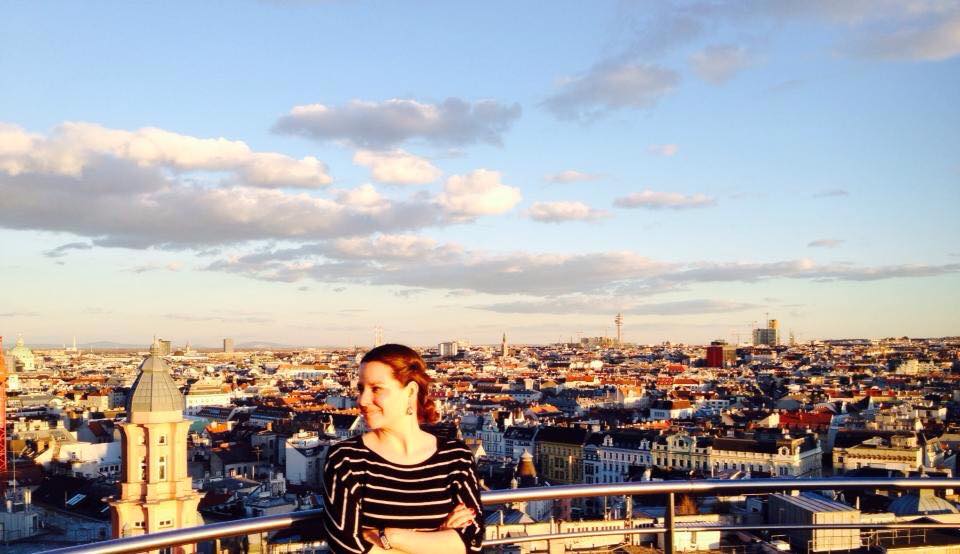 I first met the sweet-natured Belén of Viennese Dreams at a Women of Vienna dinner night. The first moment she spoke I could hear the American accent and I immediately asked her where she is from. "Texas," she replied.  Cool, a Texan!
Though I've never been to Texas, it's certainty a state I'd like to visit someday.  Belén and I have many similarities — (besides being American) we are both introverts, moved to Vienna in June, married Austrian citizens and have a degree in Communications.  Today I got the chance to meet up with her on a cloudy May afternoon at a Starbucks in Vienna's Hauptbahnhof (main railroad station).  It was the first time I ordered a Macchiato  (a Maple Macchiato to be exact) which I really enjoyed.  Belén and I sat down in a corner and talked for an hour. It was comforting to connect and chat with her.
What brought you to Vienna?  Love brought me to Vienna. I met my now-husband, Gregor, on Instagram, and after a year-and-a-half of long-distance dating and flying back-and-forth for visitations, we decided to marry. We celebrated our one-year anniversary in February.
What are some of the cultural differences you noticed right away when you moved here? Some of the cultural differences that I noticed immediately are: all the shops close in the evening and on Sundays; the Viennese are very green, there are recycle bins everywhere & a lot of people carry big "Easter" baskets to the grocery store instead of using plastic bags; dogs are allowed in most places; Austrians greet each other with a hug and a kiss on each cheek; central A/C is practically non-existent; we don't use dryers, i.e., we line dry all our clothes; it is perfectly legal to drink in public; yet, it is illegal to walk across the street on red; and there are things allowed here that would never be allowed in the States, like construction workers not wearing goggles or hard hats or how the windows in our fourth floor flat open completely & don't even have screens on them; pedestrians actually have the right of way, so drivers actually brake for you; and the smoking… Austrians LOVE smoking.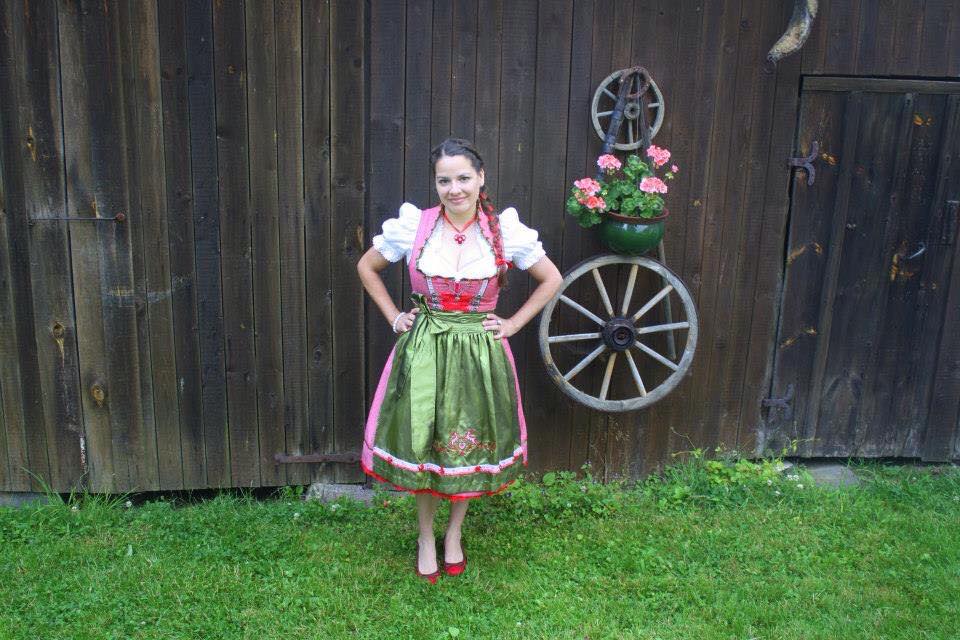 How has it been for you to adapt to a new county?  Adapting to living in a new country can best be described as a crazy adventure complete with ups & downs. The downs occur when you feel like you are missing out back home, for example, on family members' birthdays or on American holidays, like Fourth of July. It's also challenging when you miss family or just feel homesick. Then there are all the ups, such as, learning new customs and traditions, learning a new language, going to new places, trying new foods and establishing a whole new life in a new country. It is exciting, to say the least.
What are 3 of your top favorite things about Vienna? A few things that I love about Vienna are the architecture & the history and the culture & the food. The first time I came to Vienna, I was amazed by the beauty of the city; it took my breath away. The details in a lot of the buildings are really exquisite, such as St. Stephen's Cathedral or Schloss Belvedere. I took a tour of St. Stephen's a couple years ago and learned that's where Mozart married Constanze and I also took a tour of the catacombs and saw the skeletal remains of people who died of the Black Death. I've also visited ruins in Lower Austria and took a tour of Burg Kreuzenstein, just outside of Vienna. There's so much to see & do here in Vienna; it really is a pleasure to live in such a beautiful & historic city. Then, there's the food & the culture: the Wienerschnitzel, Knödel, Goulash, Apfel Strudel and Nuß Schnecke, to name a few of my favorite foods, and there's the Christmas and Easter markets and festivals, such as Steiermarkfest. And let's not forget about the dirndls and lederhosen. I love any excuse to wear my dirndl!
What 3 top challenges do you find in Vienna?  Some of the biggest challenges I have faced living in Vienna include, first and foremost, not knowing German fluently. It is frustrating to sit with a group of people and not understand what is being said. Someone described it to me as "watching the most boring movie you've ever seen in Chinese" and I think that's an accurate description, but thankfully, that will change soon since I'm taking an intensive German course. Also, in general, the Viennese are not as warm & friendly as Americans and they can be brutally honest and straightforward. Someone asked my husband why I didn't speak German fluently after living here for only six months because this person thought it was inconvenient for everyone to have to speak English because of me. I was really astonished by this person's brutal honesty because I couldn't imagine being so straightforward. Also, it is a big adjustment to go from living in the suburbs to living in a big city. Gardens (yards) are golden here since they are rare and the living space is much smaller than what I grew accustomed to back in the States.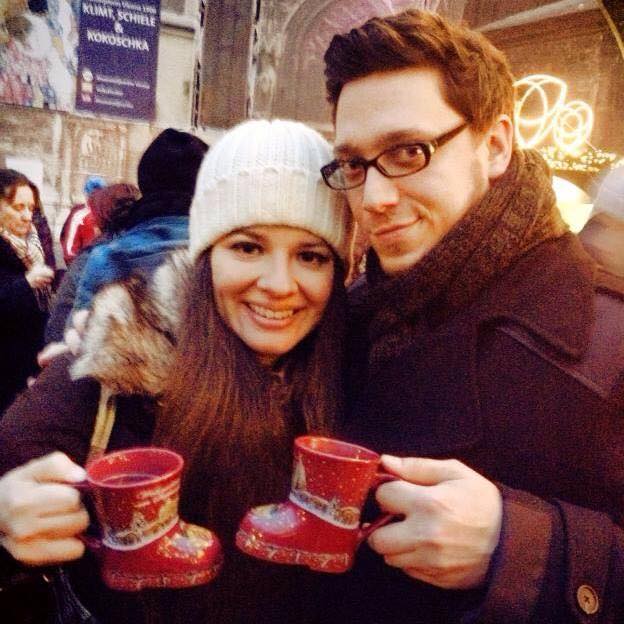 What has made you adapt or feel more welcome/comfortable living here? My husband and his family, particularly my mother-in-law, have been wonderful in helping me adjust to my new life here in Vienna. We celebrate birthdays and holidays together and do a lot of sightseeing and hanging out together. My husband has been wonderful and very supportive and he also tries his best to see things from my perspective when I'm having a hard time. He does his best to try to make things easier for me & he encourages me to join groups & meet new people. I have attended some of the Americans in Vienna / Austria and Women of Vienna functions which have been helpful in meeting new people and starting new friendships.
What are some spots you recommend for people to check out in Vienna? I recommend visiting St. Stephen's Cathedral and taking a tour of the catacombs, then climbing the stairs to take a view of the city from the tower. It's a long hike up those stairs, but it's worth it. I also recommend taking a tour of Burg Kreuzenstein, and then, stopping for a coffee or lunch at the medieval-themed café right outside the castle. The tour is interesting and informative and the castle is amazing. You even get to take a look inside the weapons room which is filled with Knights' armor, crossbows, spears, swords, etc. I also recommend visiting Vienna during the Christmas season to visit one of the Christkindlmarkts (Christmas markets) and drink a Glühwein or Punsch. The Christmas season in Vienna is like nothing I ever experienced back in the States. The Austrians go all out for Christmas and it is really beautiful.
Do you have any insider tips for people visiting or living in Vienna? I highly recommend wearing comfortable shoes when visiting Vienna since we do so much walking. I had never walked so much in my life; my calves look great! 😉 Also, stay on the right side of the escalators & sidewalks to let the fast people pass you up or risk getting snickered at by the Viennese. Also, be sure not to walk in the bike lane or you'll get run over. Keep one eye on the ground because some irresponsible dog owners don't pick up after their pooches & you don't want to dirty your shoes and stink up the bus or subway. Also, there's no such thing as complimentary condiments in Austria, so if you order French Fries (Pommes), be sure to order ketchup, too. 

Thanks Belén for sharing!
Photos from: Belén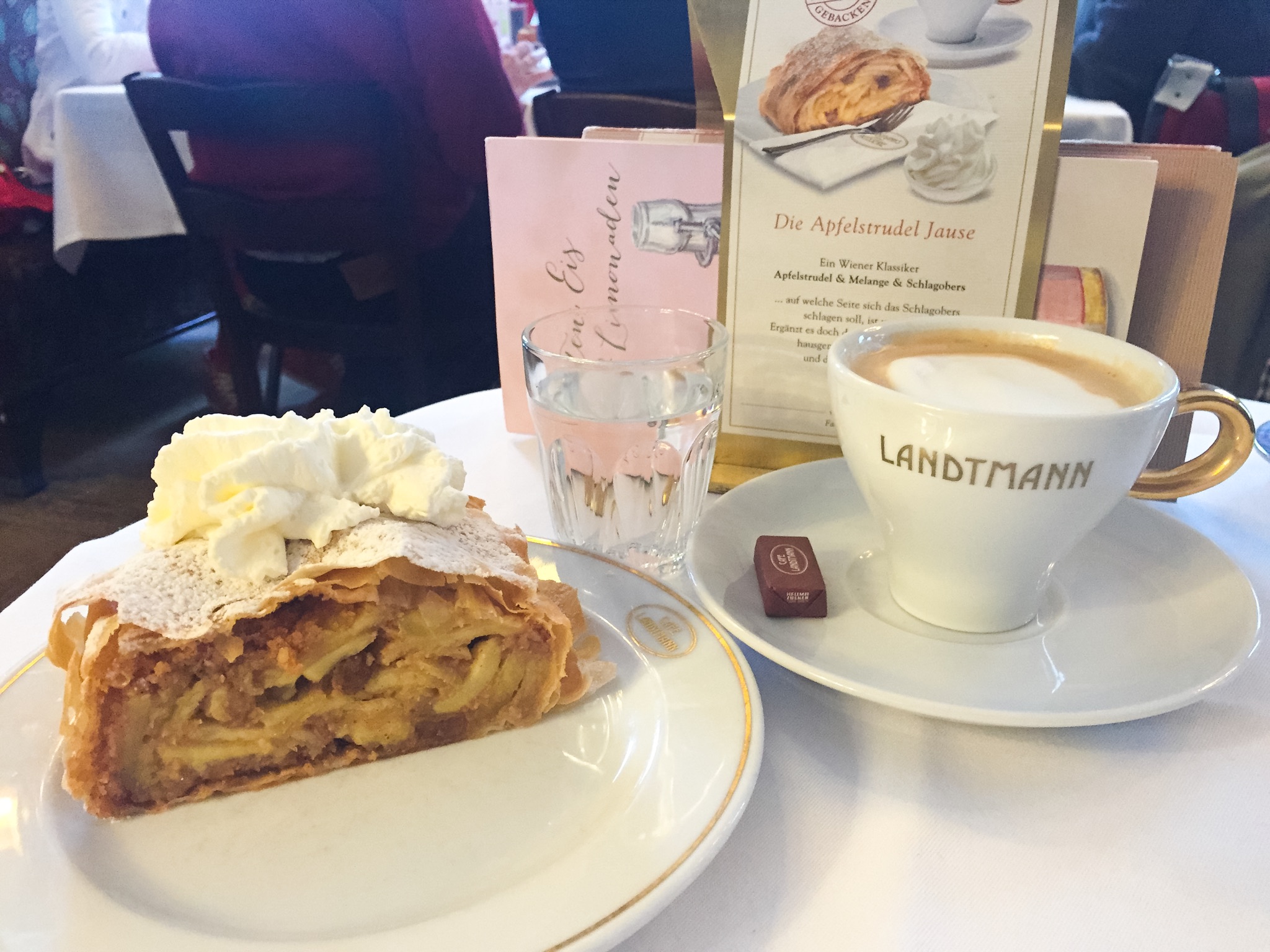 You May Also Like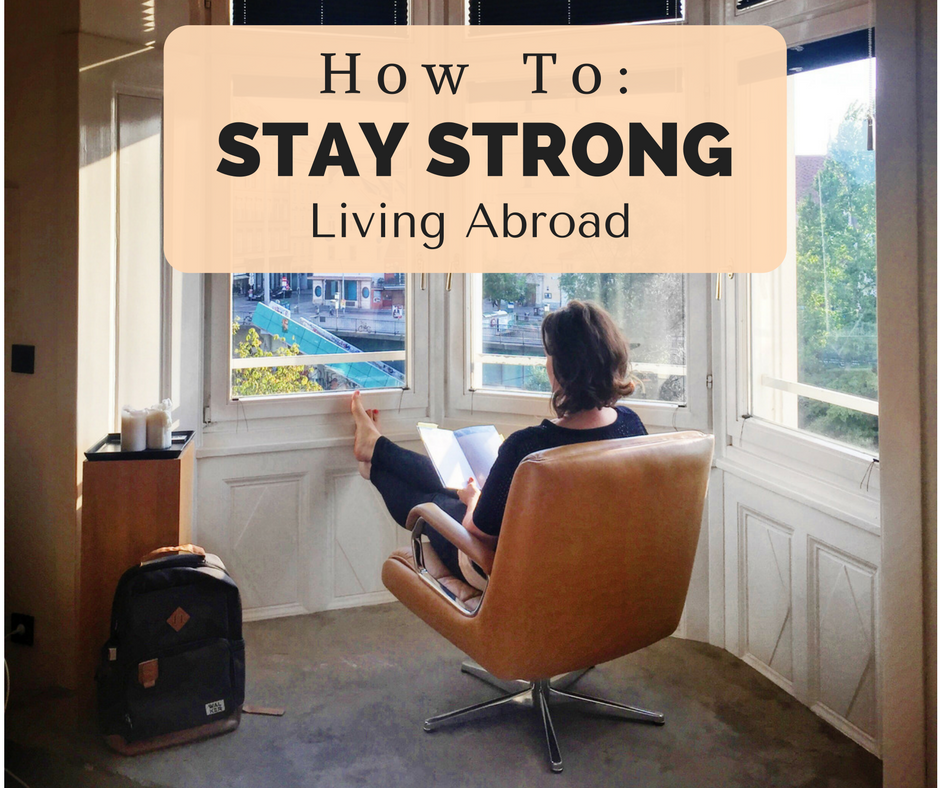 January 8, 2017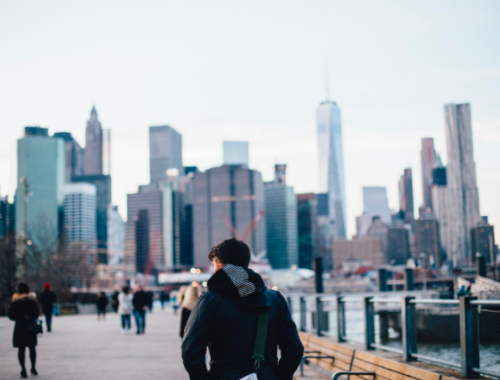 May 1, 2019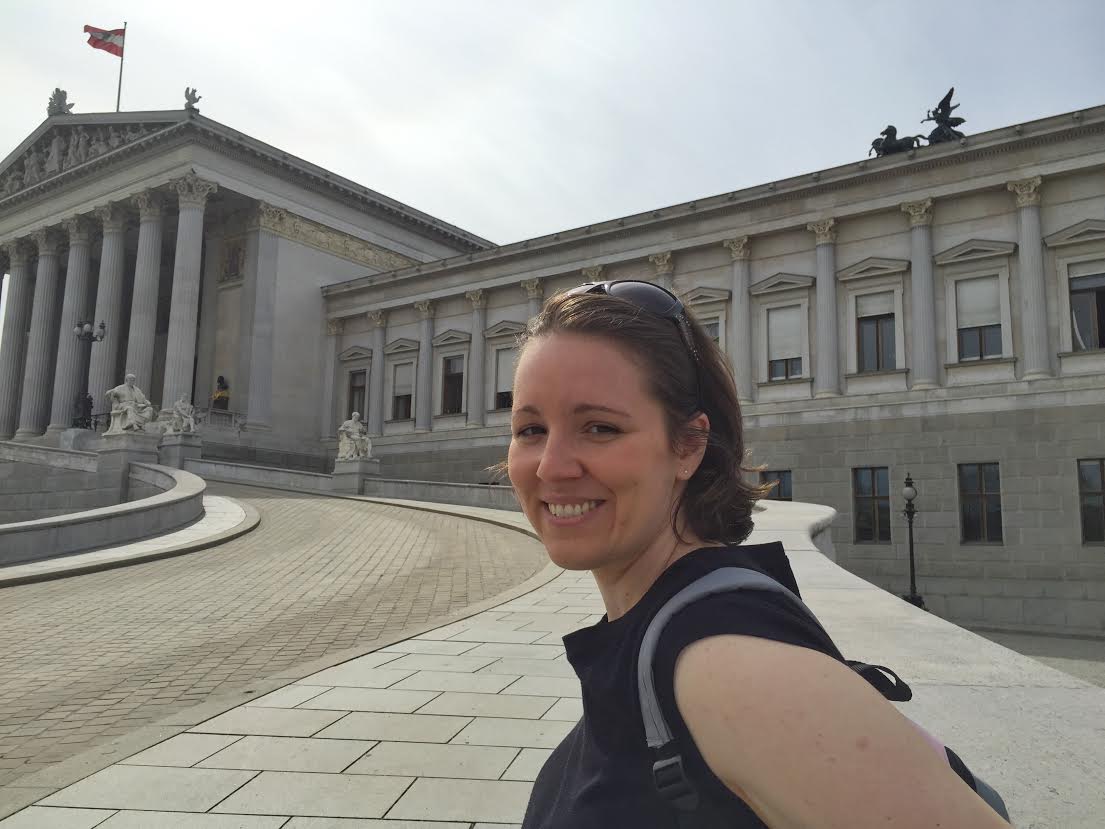 April 22, 2015