Berlin is so deep in history and influence on the world it can seem a bit intimidating. Though when I received an invitation from Chamäleon Theater (in partnership with VisitBerlin) for a weekend trip to Berlin to see their show Finale, well – I was beyond excited.
---
Day 1 – Berlin & Chamäleon Theater
The Saturday before Easter I flew a smooth 1-hour flight from Vienna to Berlin through EasyJet. Once I arrived at the airport, I picked up my VisitBerlin 48-hour card, and got on a public bus that took me to Alexanderplatz – an active shopping and meeting hub in the city.
Hungry, I caved in and bought a curry-wurst, Berlin's famous street food (Bratwurst sausage with ketchup curry). It was a cold windy afternoon, and as I ate my wurst by a stand alone, it made me admire those brave female travelers who make it on their own.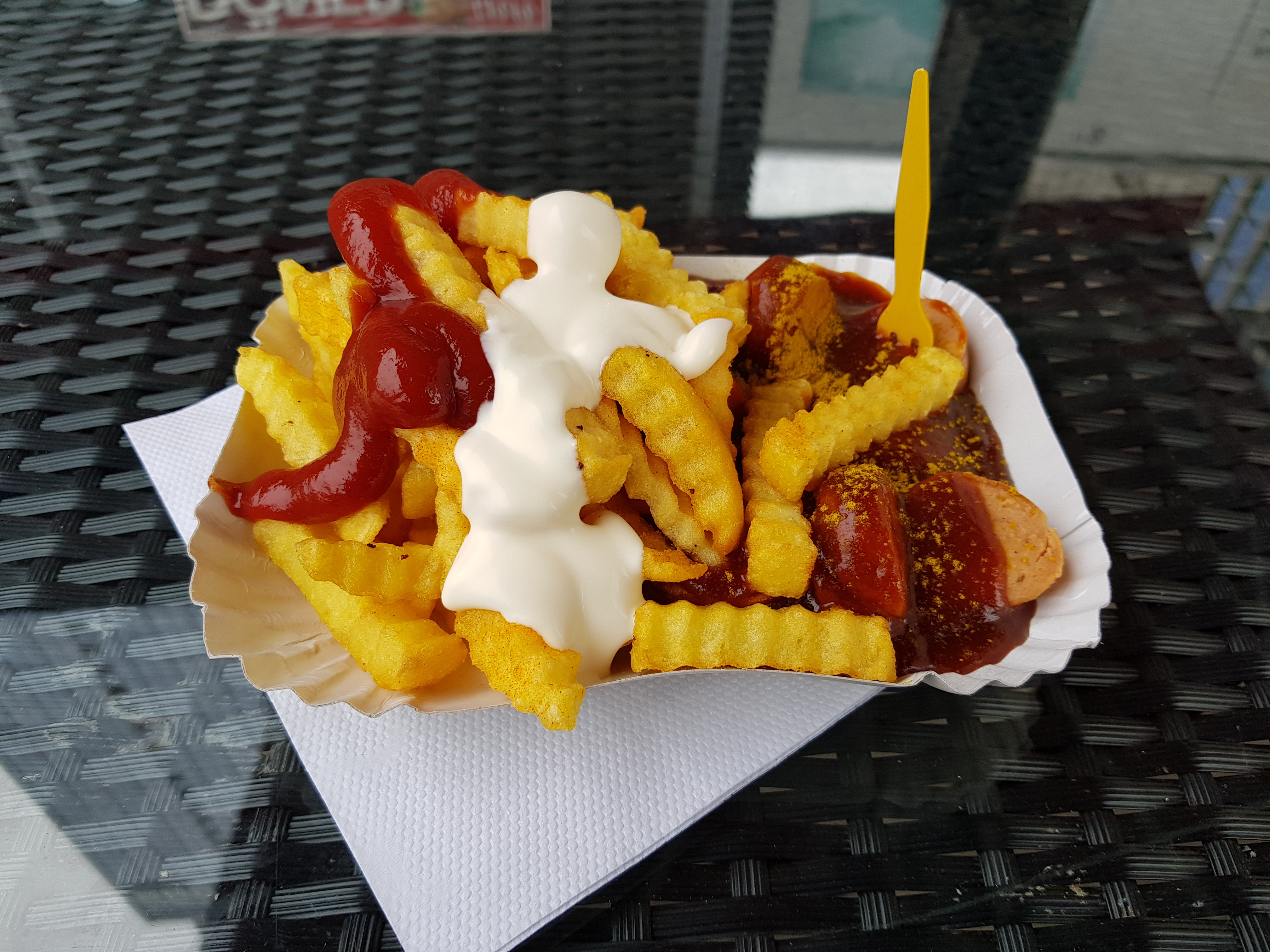 Eventually, I found and checked into my hotel – the Hampton Inn Berlin City Center. My room was cute, clean and QUIET which was just what I needed to calm down and prepare for the Finale show at Chamäleon theater!
The Chamäleon Theater Berlin is a gorgeous art deco theater (established in the 1920's), with a contemporary circus like no other venue in Germany. Their shows, like Finale, run by analog, provide a new art form blurring the boundaries between acrobatics, dance, music and theatre, in order to create something thrilling and cutting-edge. No animals are involved!! Their performers are under 30, international and – well, exceptional at what they do.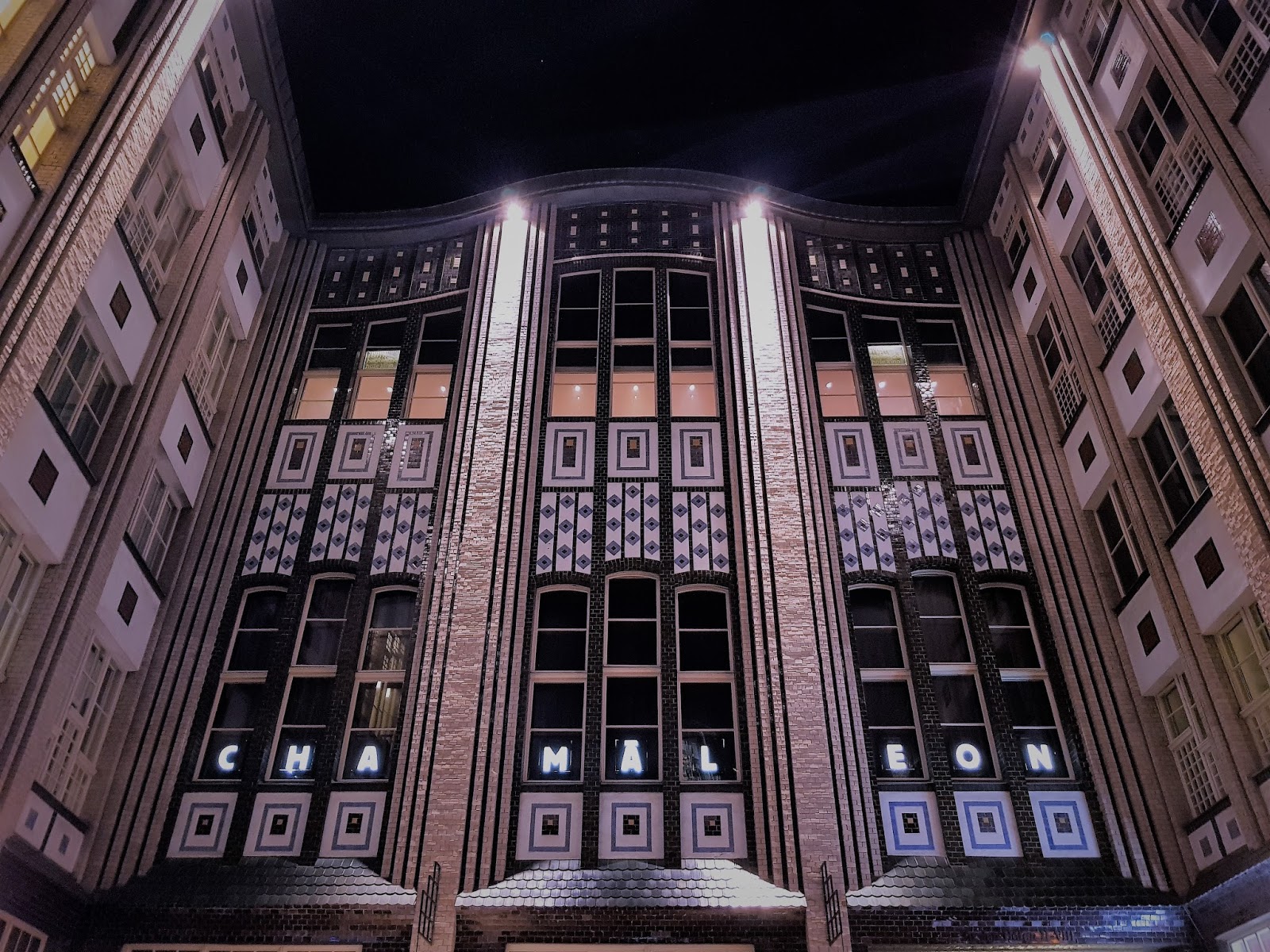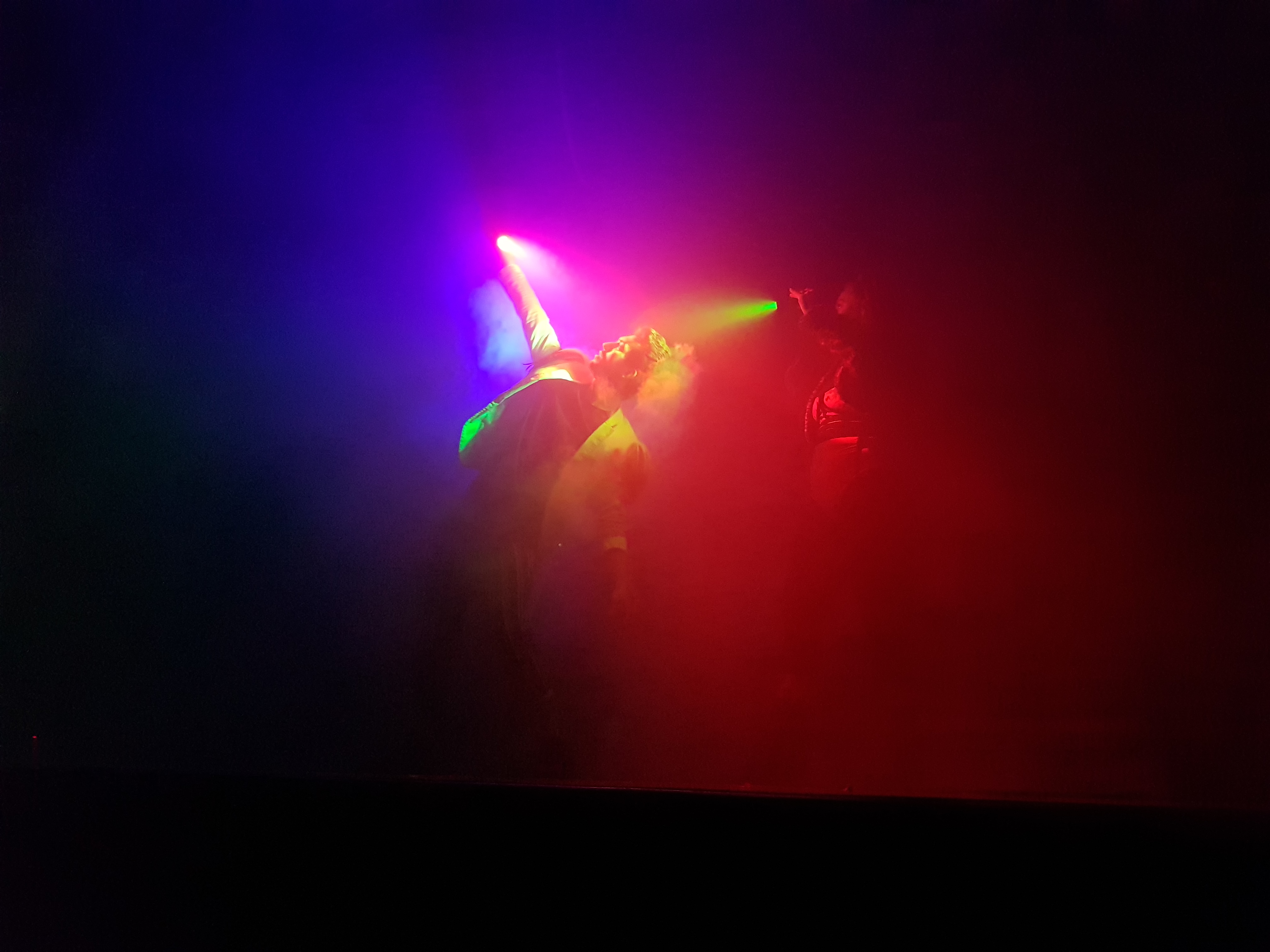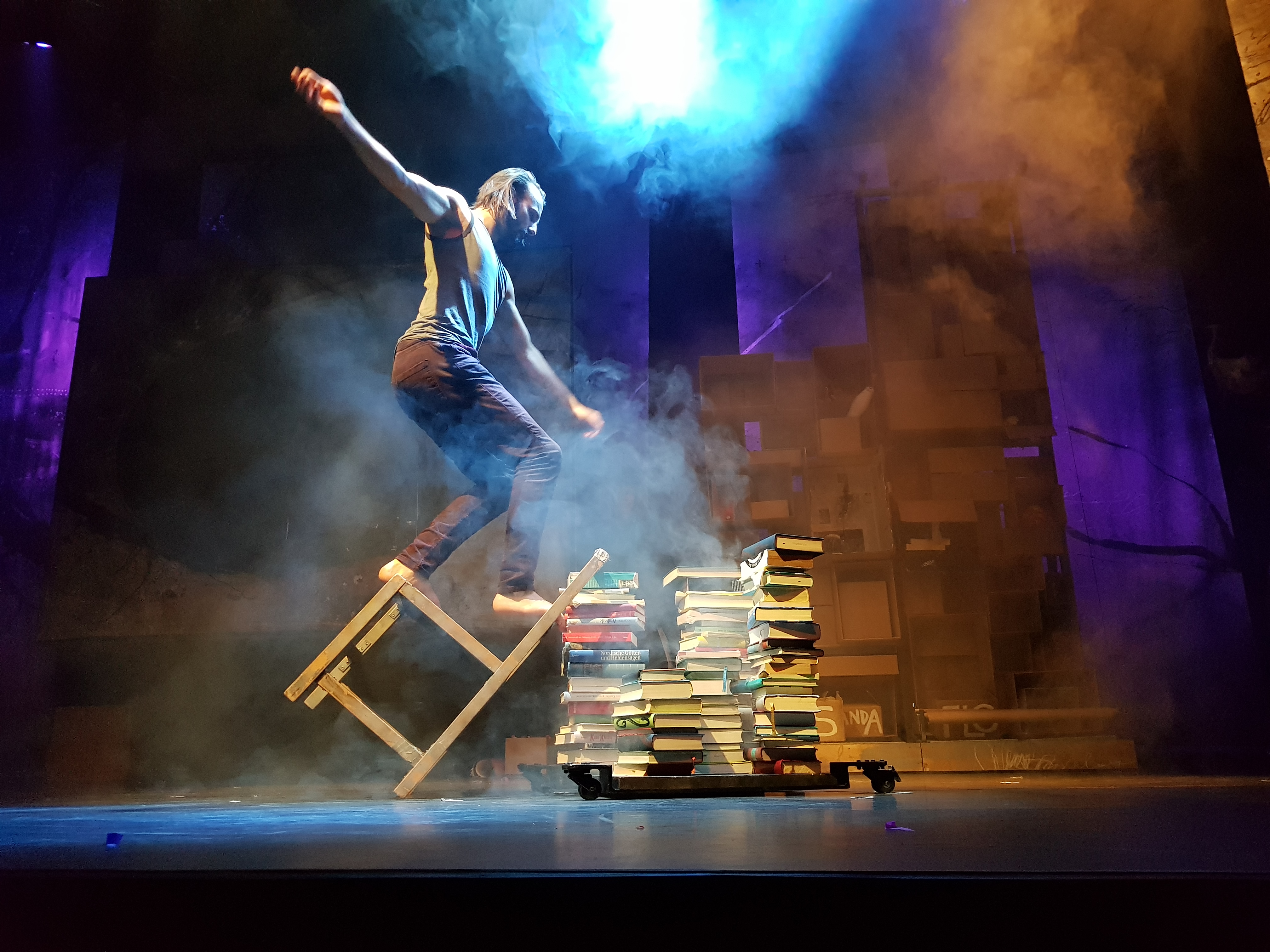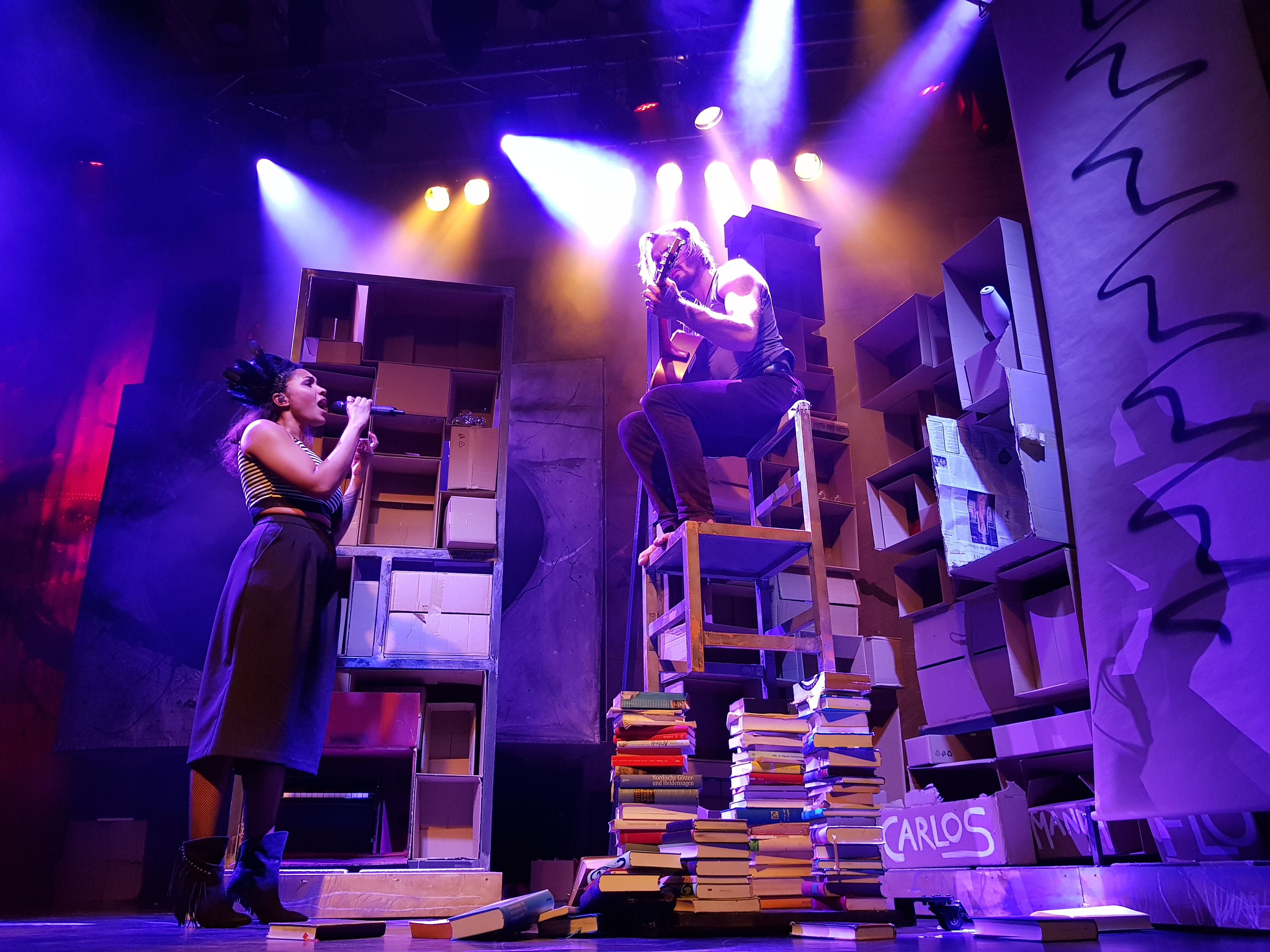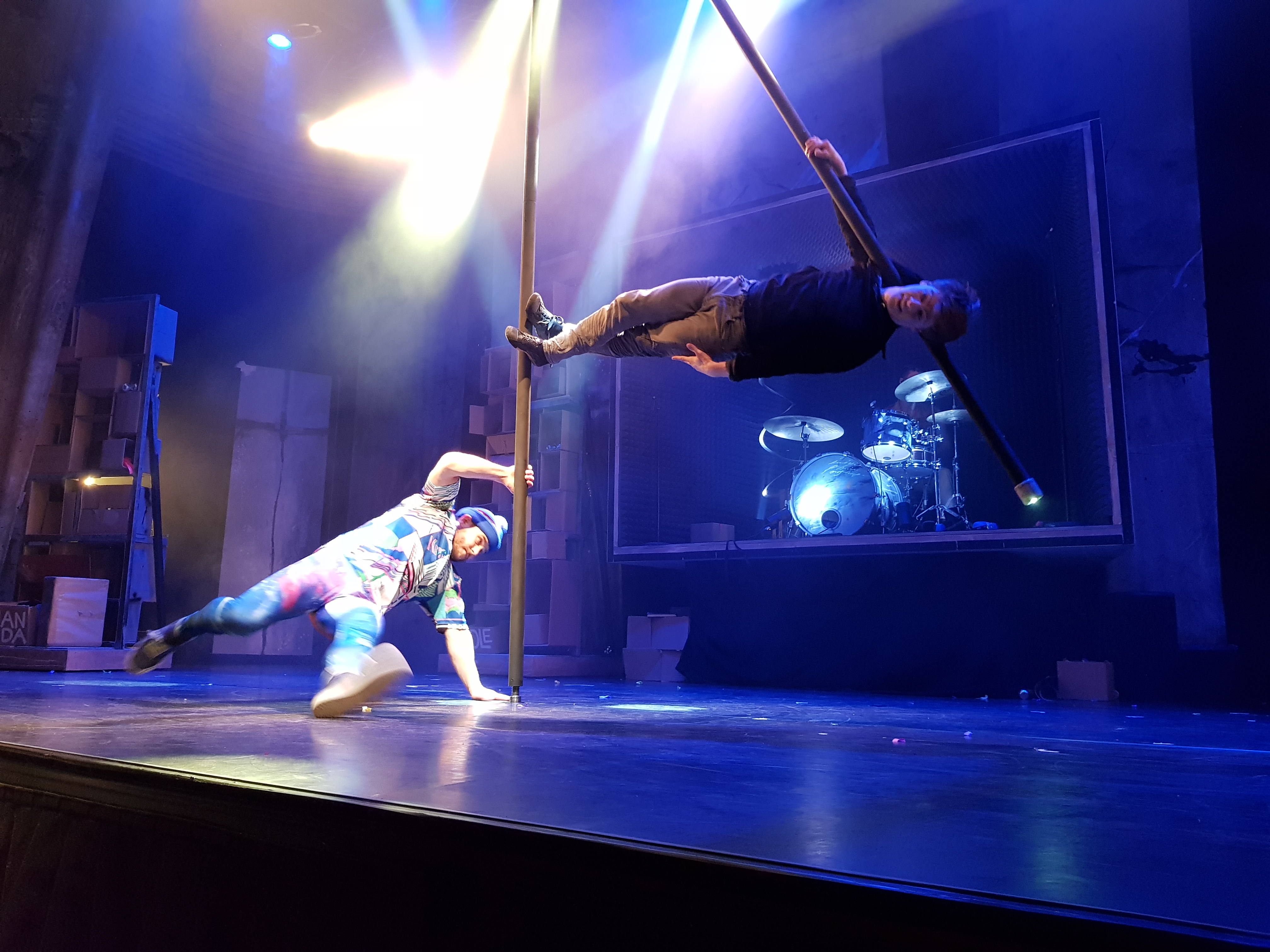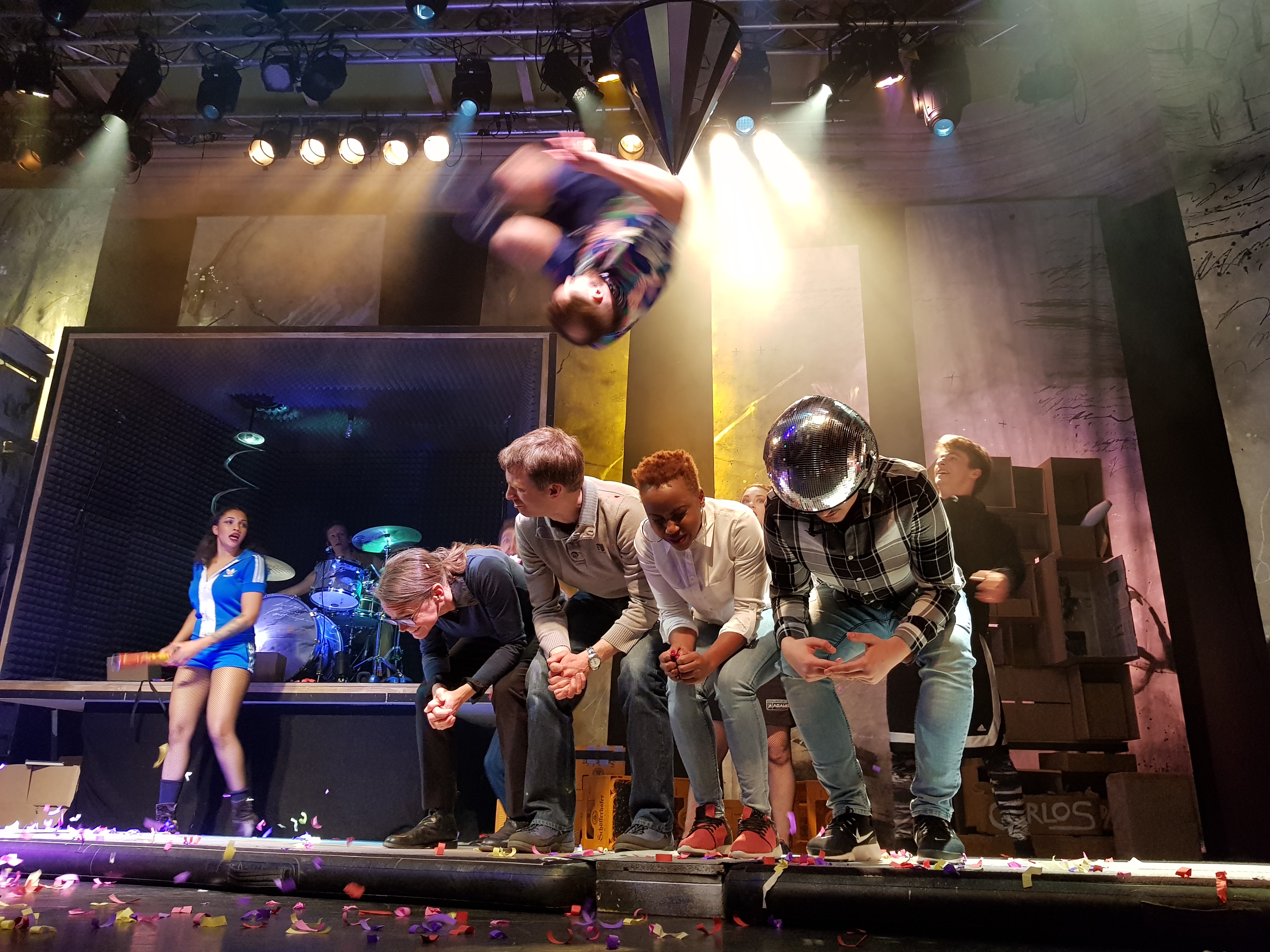 As you can see from the photos, the Finale show was extraordinary. I could tell the performers knew exactly how to tease and excite the audience with their tricks and physical skills. So much work has obviously been put into the creation and art of the show – from the music (live drummer!), to the jokes, personal stories, Jean-Claude Van Damme references, and vodka shots in between.
Additionally, I had the privilege to meet bloggers like Nathalie of Map of Joy, Katy of Little Miss Katy, and Dagmar, the marketing director (and the sweetest lady), who shared her background story with us of growing up in the circus in Poland.
Finale was: Wild. Fresh. Young. Loud. Crazy. Unique. Jaw-dropping. FUN.
"We see ourselves as a shop window for current trends in the contemporary circus scene and, as such, would like to give our guests an impression of the diversity and ingenuity within this genre." -Chamäleon Berlin
---
Day 2 – Berlin, the City
Berlin is a massive city. Bustling, edgy, structured and boxy. The majority of the buildings are of similar height and square, similar to boxes. Plus, many of the current fads that happen in Vienna seem to come from Berlin (think vegan restaurants).  While Berlin has a place in my heart, Vienna is brighter, prettier and safer.
So what do you do when you have approximately 9 hours in the city? For me I wanted to see the main sights, so I grabbed a Hop on Hop off Bus with my eyes ready see the Brandenburg Gate, Jewish Memorial and Check point Charlie.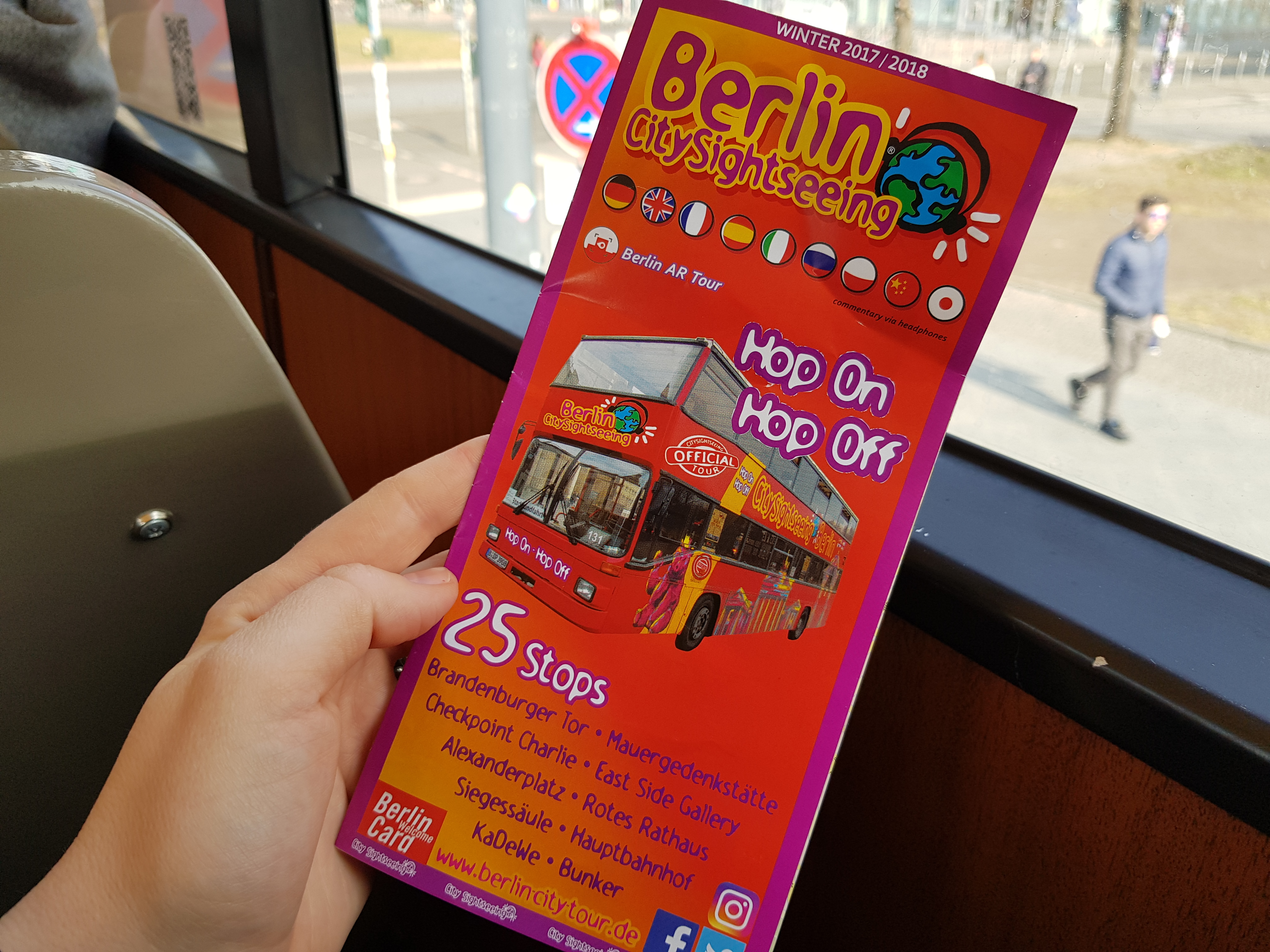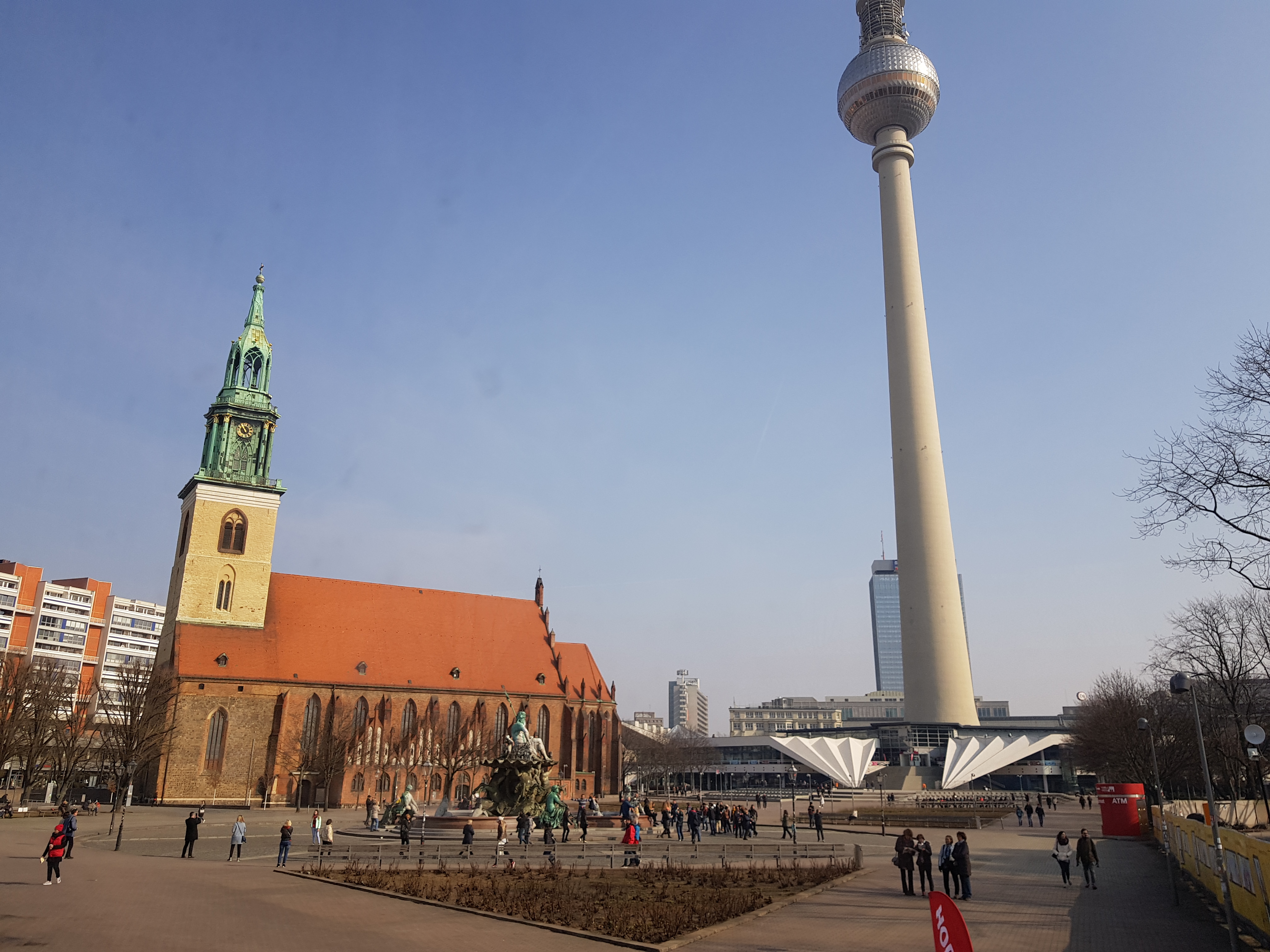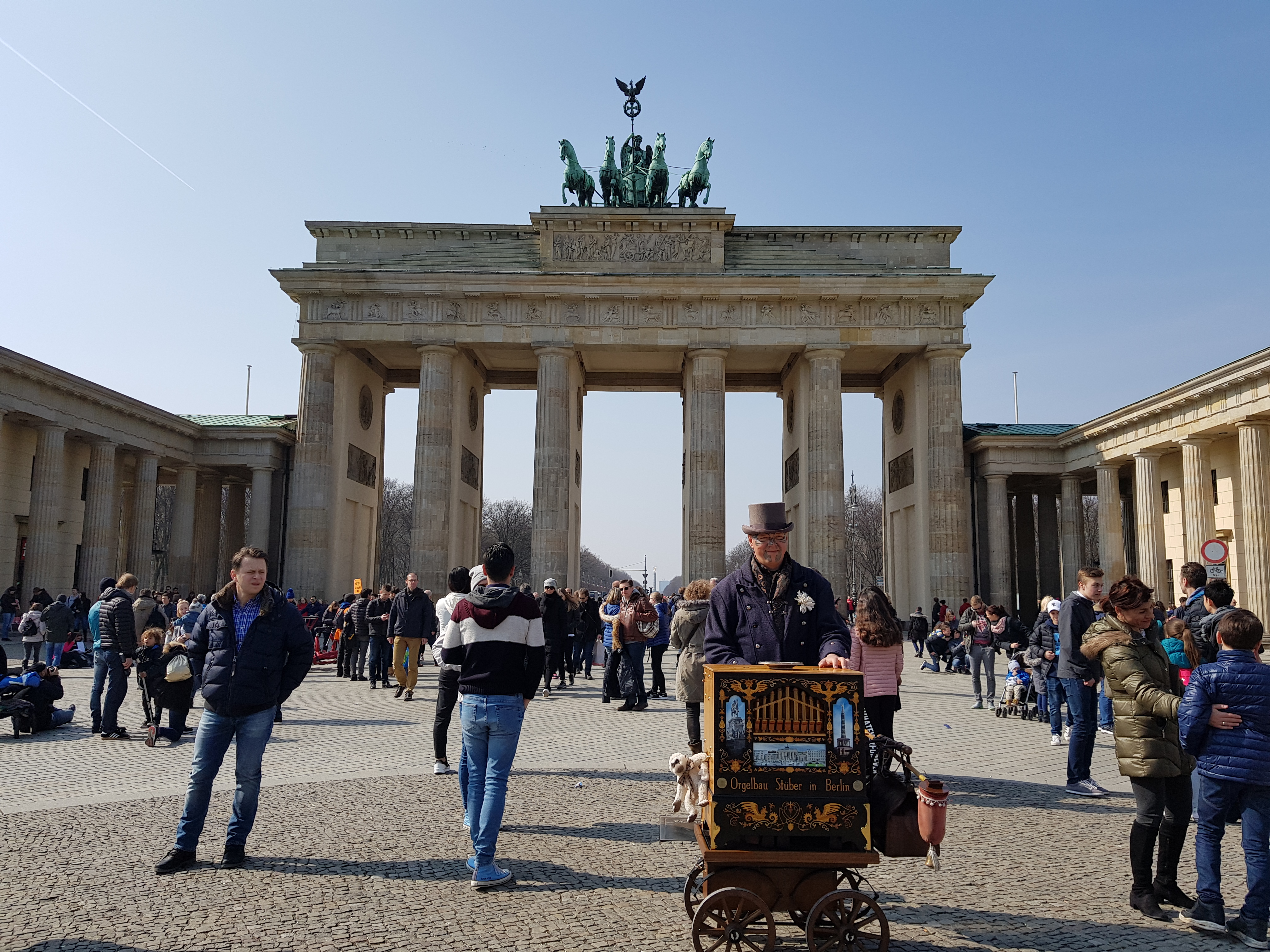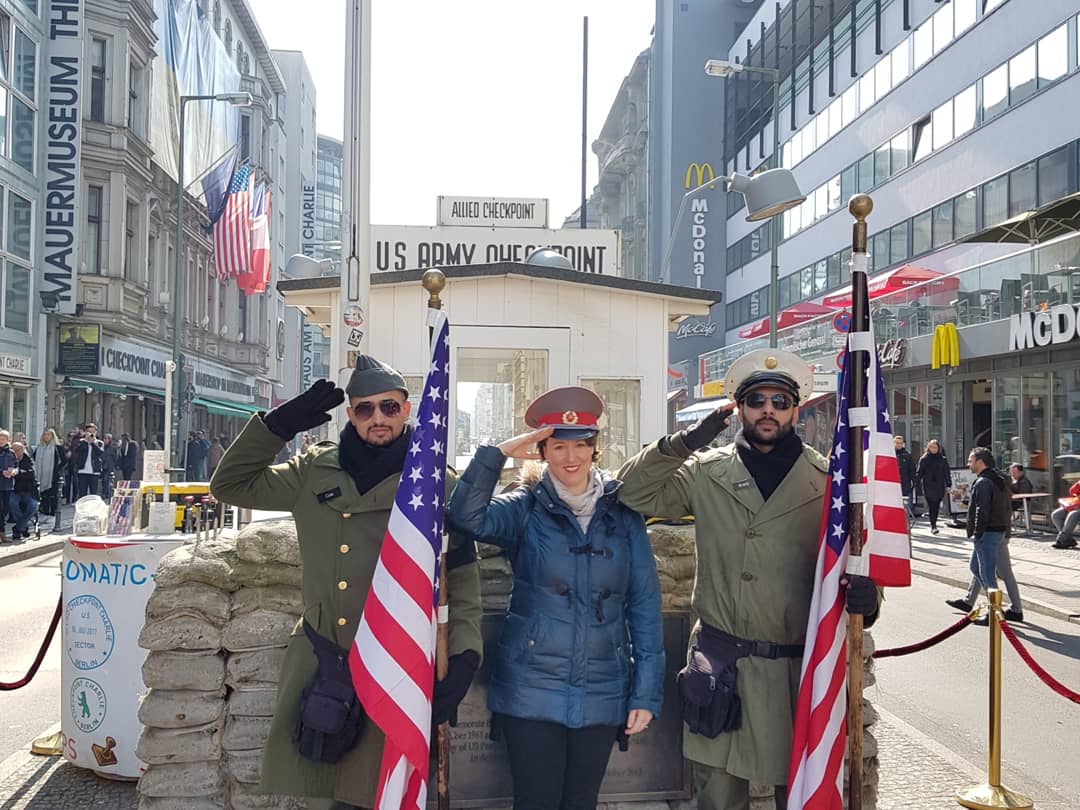 Berlin, I will be back. I still need to visit the markets, stroll through museums and walk through the Jewish memorial. Not to mention see Chamäleon Theater's new show, eat vegan donuts at Brammibal and curry wurst (again). Overall, I'm so grateful I got a 48 hour experience of Berlin and the opportunity to share with you what I discovered. Till next time, keep it real and well ♥
Thanks for reading!
---
Pin it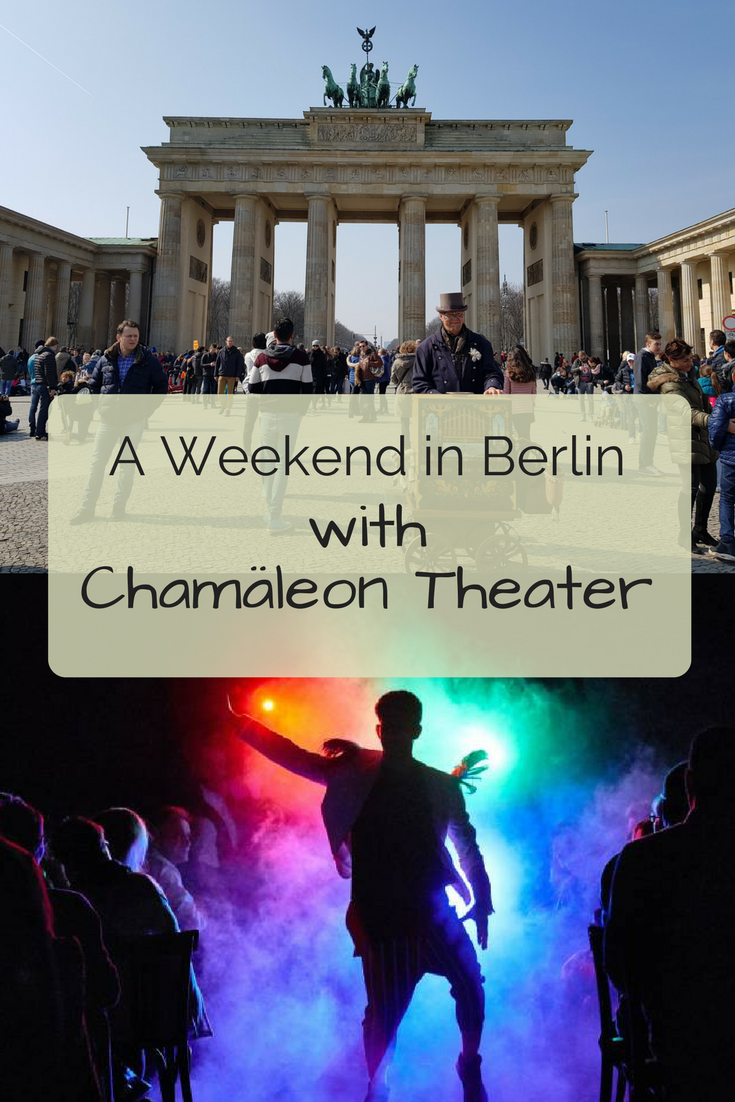 ---
**This post was sponsored by Chamäleon Theater**