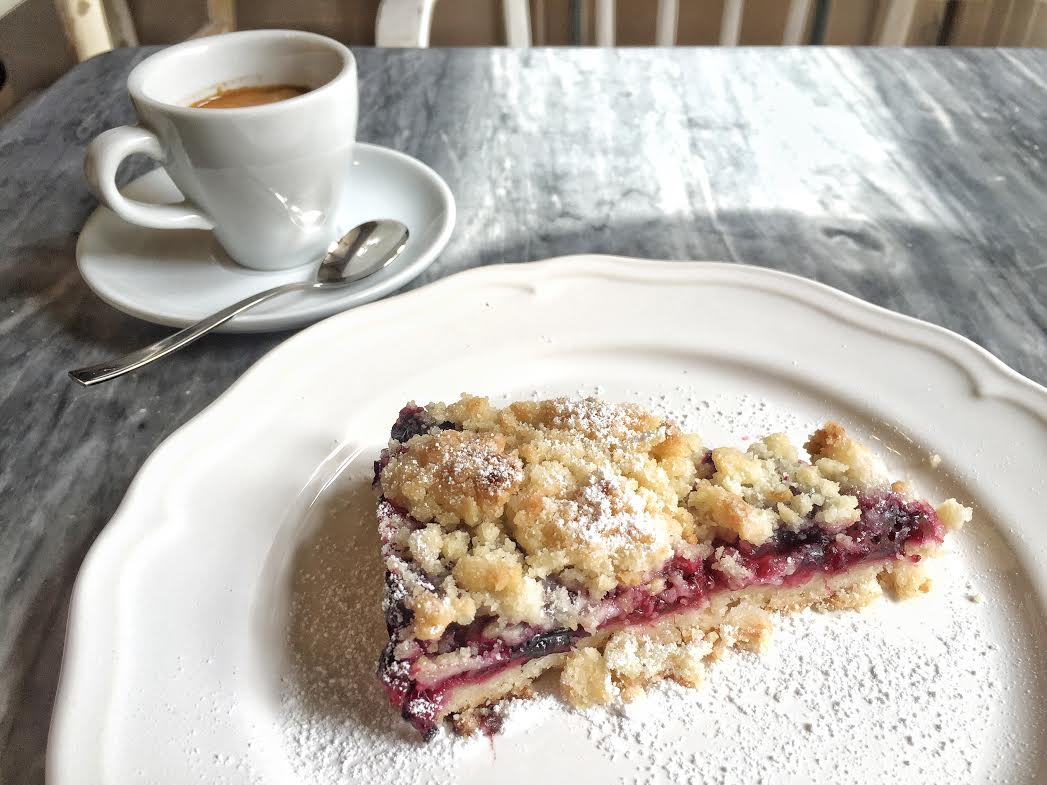 American Nostalgia and Sweets at Pure Living Bakery
April 15, 2015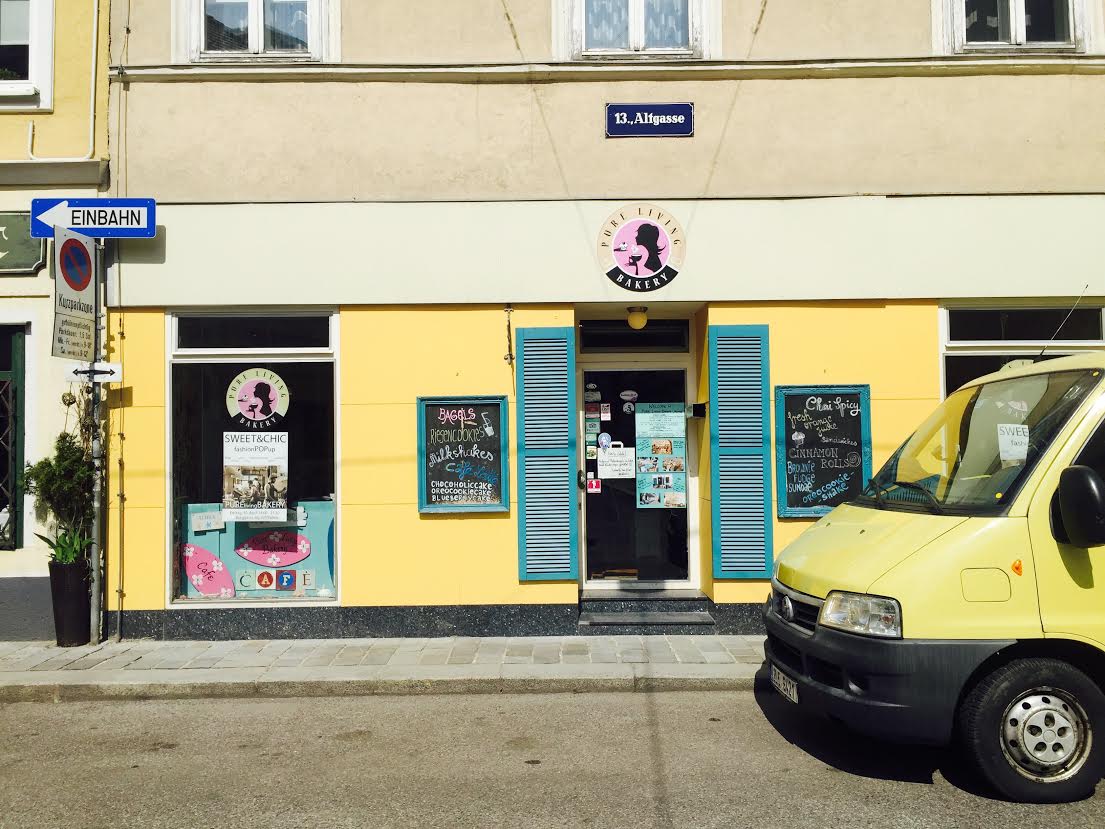 When I first entered Pure Living Bakery on Burggasse it seemed as if I transported back into the United States and was now in a cafe near a New England beach. Cape Cod signs, starfish and seashells were around, which brought a bit of nostalgia to where I come from. However, Pure Living Bakery is actually inspired by the coffee shops of San Francisco, California from a former flight attendant who use to frequent the city through her job.  According to the Story of how this came together, the owner wanted to create a cozy old fashioned bakery where people in the neighborhood could come for a cup of coffee and something sweet. To this day, PLB is in two locations and very popular in Vienna!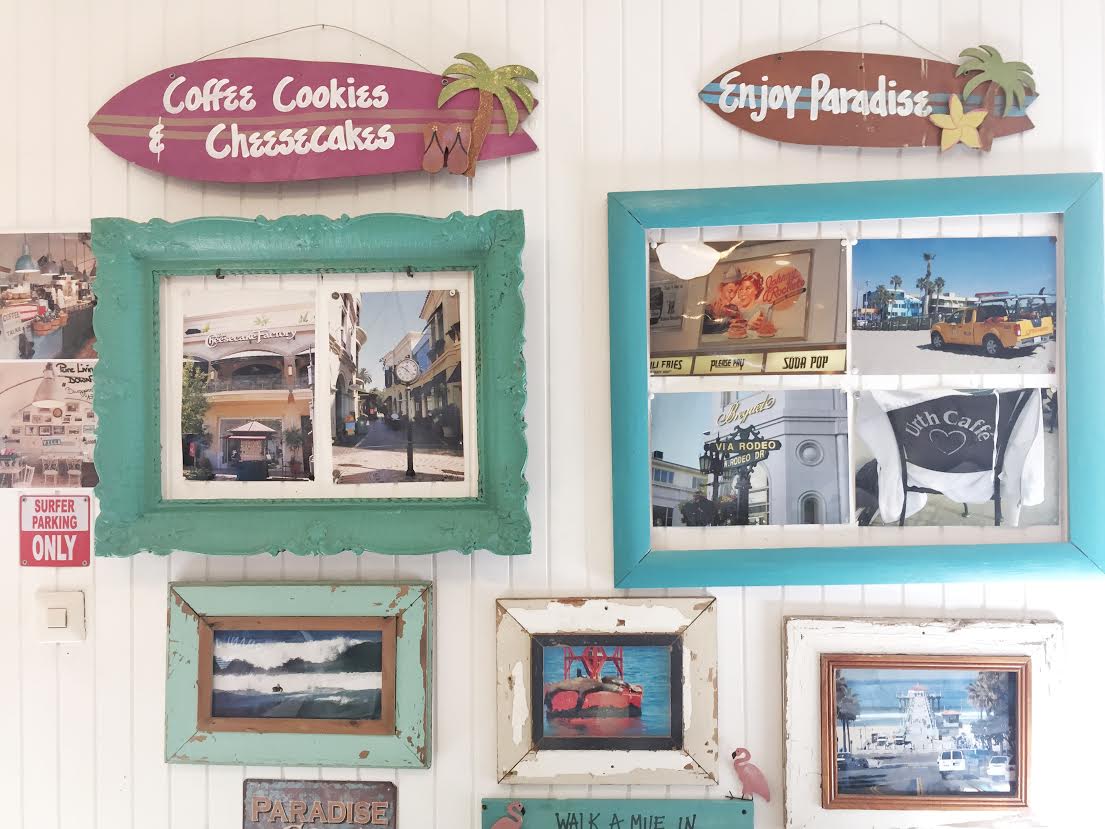 On a walk around Schönbrunn Palace, I got the opportunity to go to the Altgasse cafe nearby for a quick lunch. Because I am an avid Vienna Instagrammer I have seen many delicious-looking photos of the sweets and treats in the app that Pure Living Bakery provides. This is an adorably cute cafe both on the outside and inside, fanatically decorated with American vintage photos, newspapers, postcards and signs.  As comforting it is to see from an American, I remind myself I am in Vienna where the country language is German.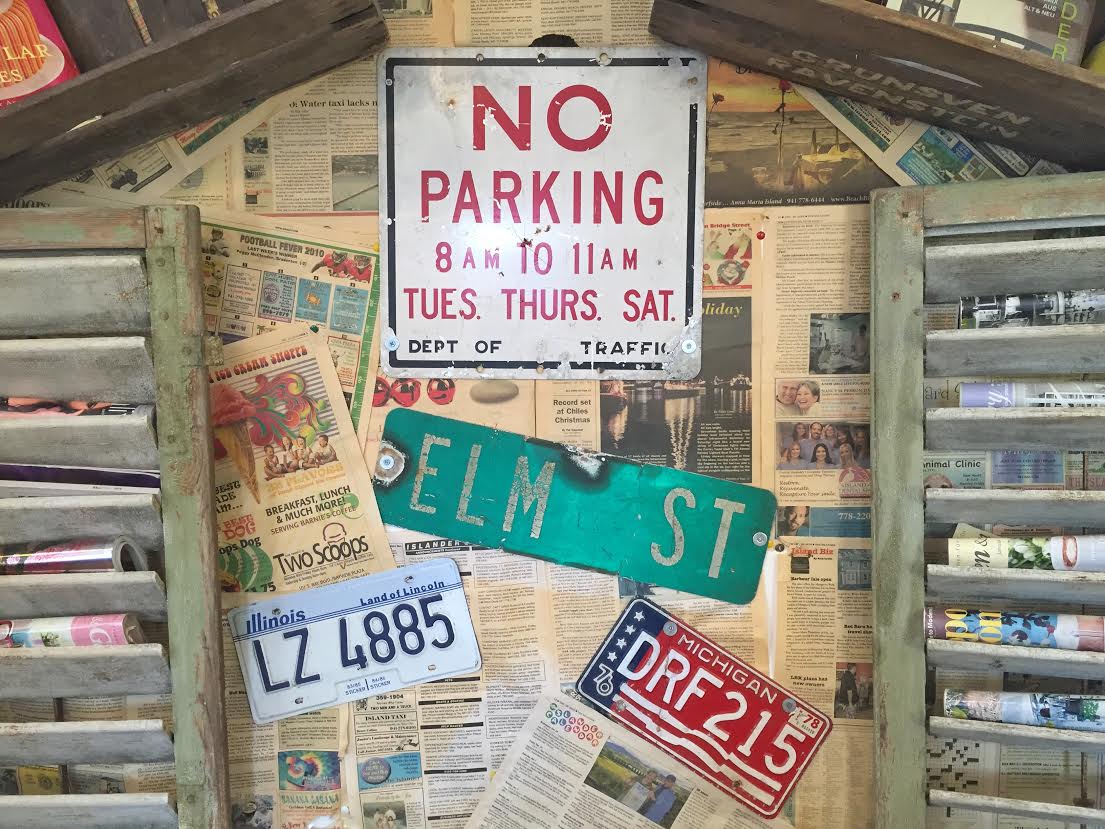 This cafe serves a variety of bagel sandwiches, tasty looking cakes, cookies and crumbles that are right in front of you as you order. Oh man, everything looks so good… so I ordered myself a salami bagel sandwich, a blueberry crumble, and took a courageous act and ordered an espresso. I wanted to try it an espresso because 1) I want to see if I like it and 2) To challenge myself in trying new things.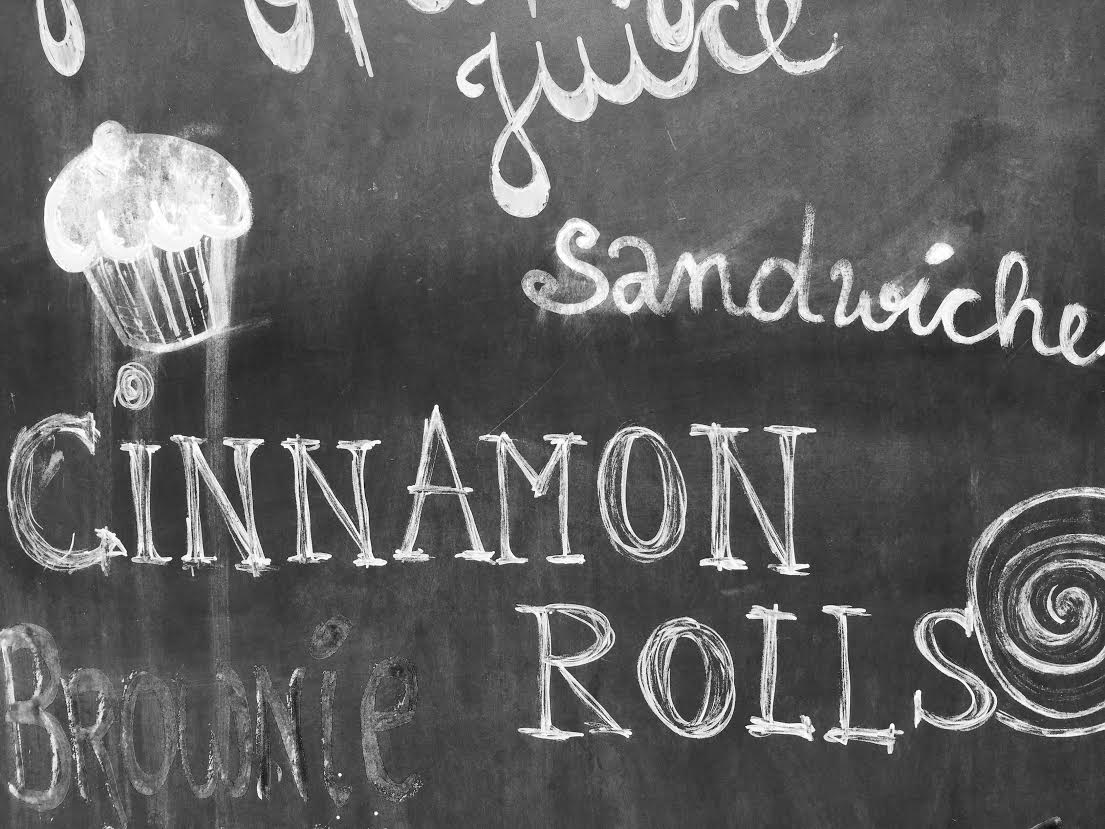 I got to take a seat near the window while my meal was being prepared.  The server brings out my blueberry crumble and espresso and with me being hungry and the treat looking so appetizing, I took a small bite of the crumble, wanting to eat more.  But then the espresso was staring at me…so I asked myself, should I drink it now or after my bagel?  My goodness, how do I even drink an espresso?!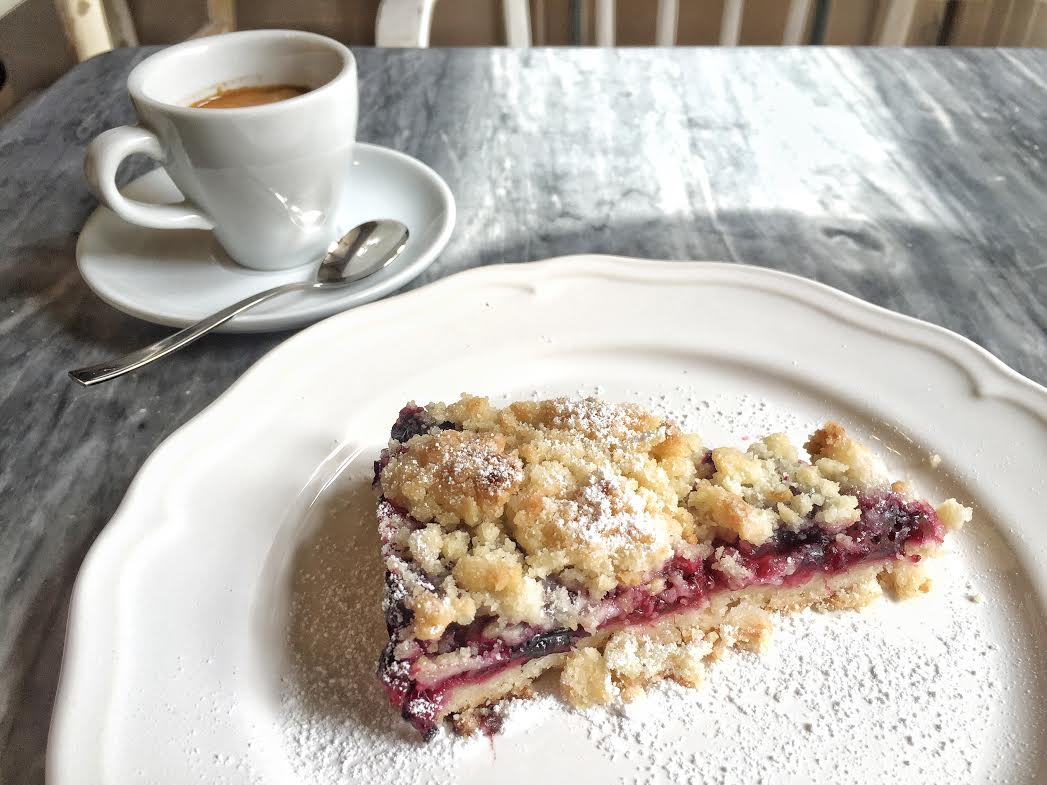 So I did what most people do with a smart phone and want to know something — go on google. I googled "how to drink an espresso," and was surprised to see a thorough page on the "art of drinking espresso," with tips on how to make it an enjoyable experience. Wow, I thought. There are some serious coffee fans out there… But then I looked at how wine tasting is a special experience for people, and how it can be considered an art. Perhaps you can make anything into an art.
Finally the bagel came, and it was fairly large, nice and toasted and overall tasted good. But man, I could not wait to get my hands on that crumble and try that espresso!
The blueberry crumble was very good and not too sweet, which allowed me to take my time to taste the flavors and savor the dessert. I realized in that moment that desserts and treats here are not as sugary as what I have had in the United States, which is all right because I don't get a major sugar crash.  
I also decided to in that moment try out the espresso, as I have read I could do the "sipping method".  So I stirred the drink up and then did a little sip to see what it is like and I was immediately turned off — it was too strong and bitter for my taste. Hey, I paid for this… so I decided to try the gulping method, so had a little piece of crumble and did my first gulp. Okay, not bad. So I ate some more crumble, then took another gulp and did this one more time until the espresso was gone. Alright, I did it! I had an espresso! I felt like an Italian in that moment.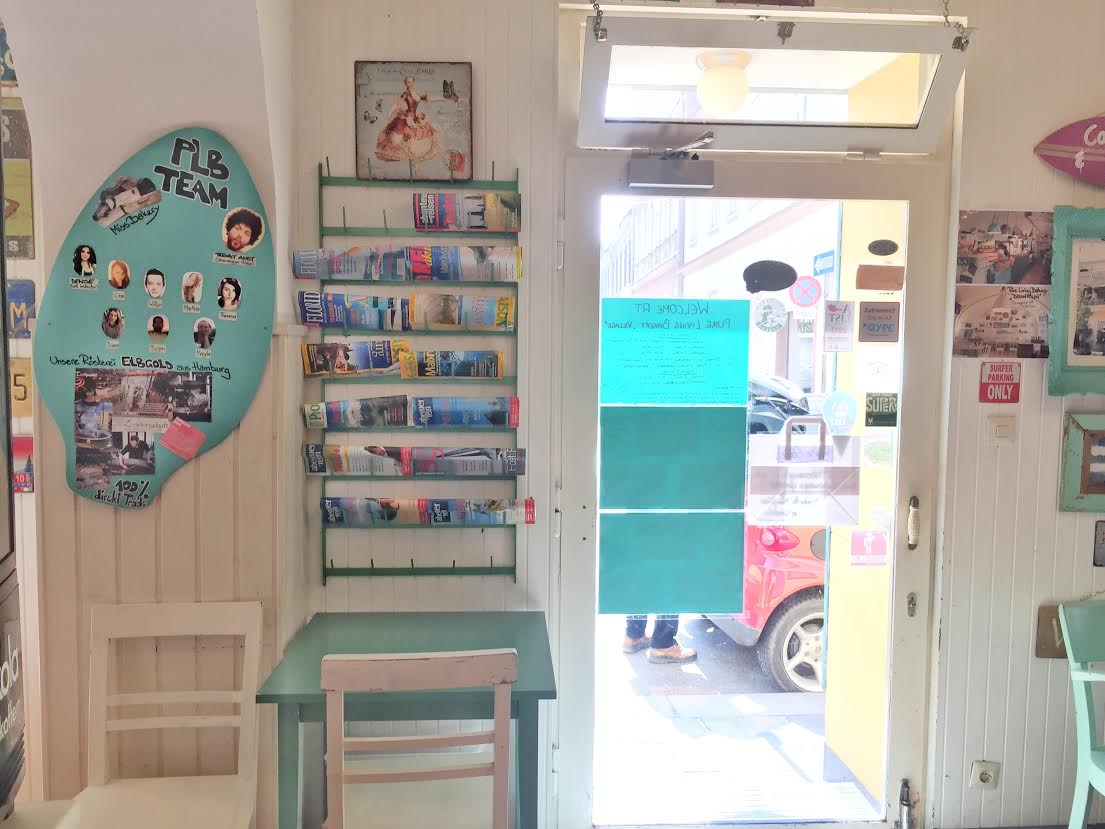 Before I left the cafe, I took some pictures to add here on my blog and ordered another bagel sandwich to go for my husband. I thanked the server, said goodbye and made my way down to the tram station by the U4 to head home. As I walked, I felt really great — super energized and ready to take on the world. I think it was the espresso…
Next time I will check out the Pure Living Bakery downtown since I know they have a waffle section and homemade ice-cream 🙂  And if you have been to one of these cafes, let me know about your experience in the comments below!
See you next time!
PURE LIVING BAKERY "DOWNTOWN"
BURGGASSE 68, 1070 VIENNA – AUSTRIA / OPENING HOURS: MO-FR 9.30 am – 7.00 pm SA/SO/Holidays 10.00 am – 7.00 pm
PURE LIVING BAKERY "VILLAGE"
ALTGASSE 12, 1130 VIENNA – AUSTRIA/ OPENING HOURS: DO-FR 9.30 am – 7.00 pm SA/SO/Holidays 10.00 am – 7.00 pm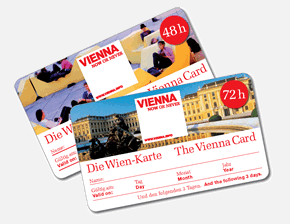 Are you planning a trip to Vienna? Or will you be there in the near future? Then
! Enjoy 48 or 72 hours of free ride on the Vienna's underground, trams and buses, as well as more than 210 discounts for museums and sightseeing, concerts and theatres, in cafés, restaurants and heuriger, and shops. And all for just €18.90 (48 hours) or €21.90 (72 hours) – with Vienna's official City Card.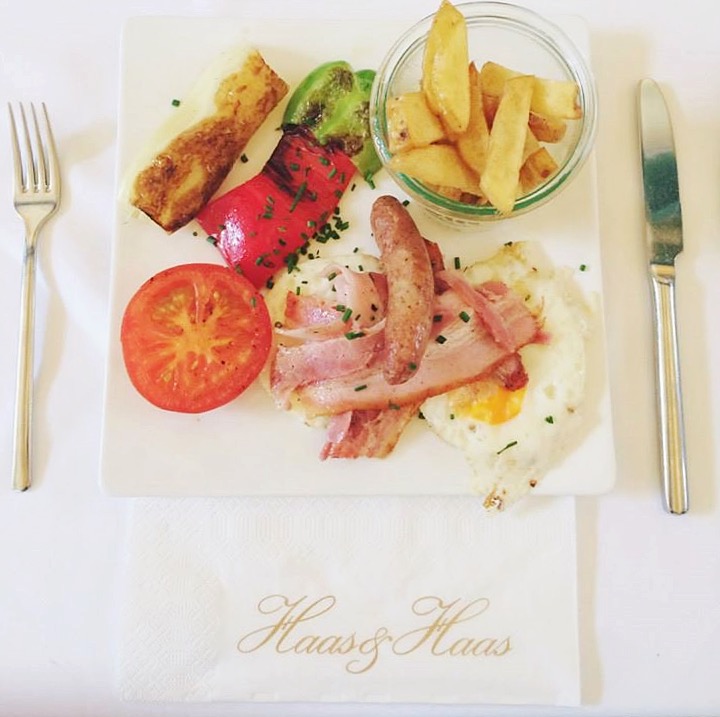 You May Also Like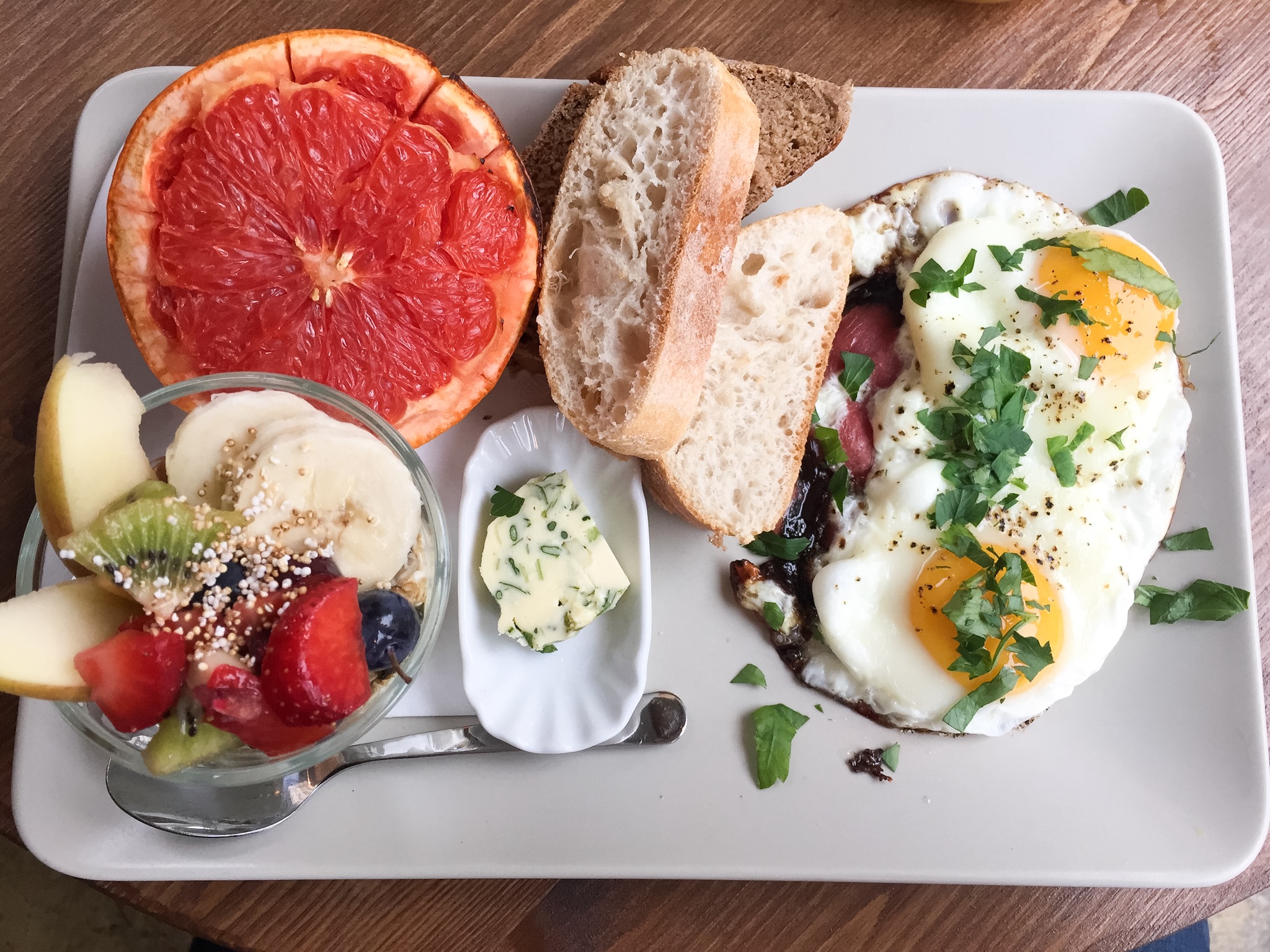 June 1, 2015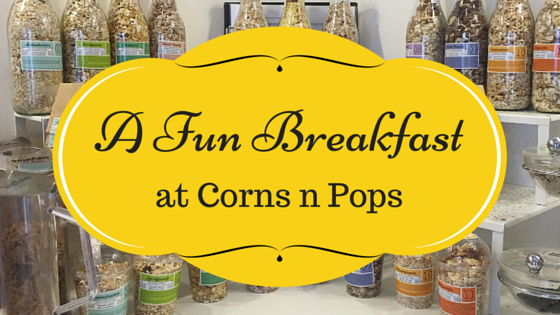 September 5, 2015
December 7, 2014