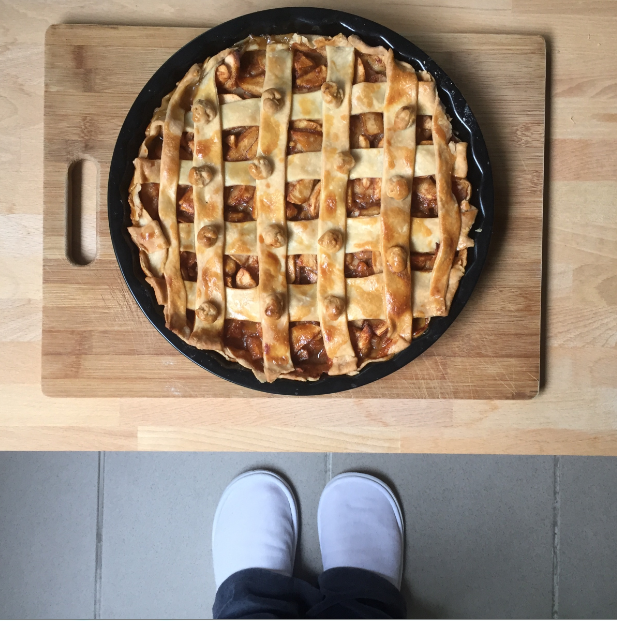 Apple & Caramel Pie
September 27, 2015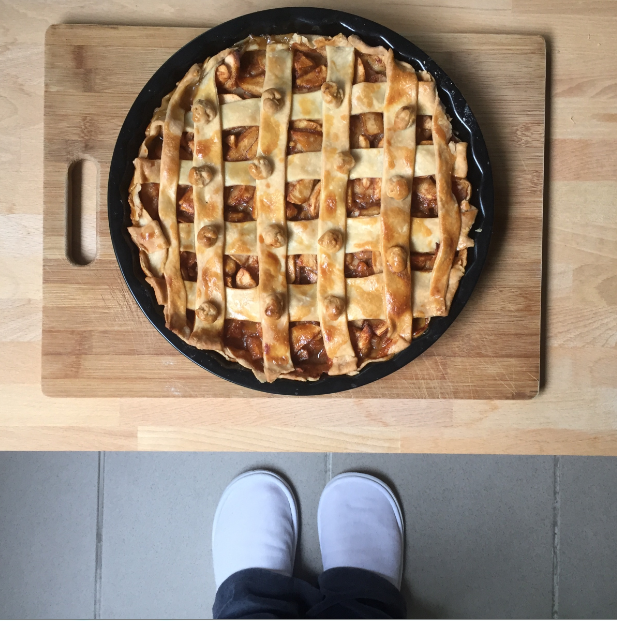 ---
I did it: I made an apple pie.
No, actually a caramel apple pie.
I really thought I couldn't make one — I had ideas that it was too hard, but then I remembered I made apple turnovers before so I knew I had the skills in me to make a pie… So I gave it a shot and am

happy

with how it looks!
Later I topped the pie with some vanilla ice-cream and it was sooo delicious, of course!
---
 Recipes:
Easy homemade caramel recipe from Sally's Baking Addiction
Pie crust from Sweet Little Bluebird (scroll down to where it says 9 Inch Pie Crust)
Apple Caramel Pie Filling from Living Well, Spending Less 
---
Thanks for reading!