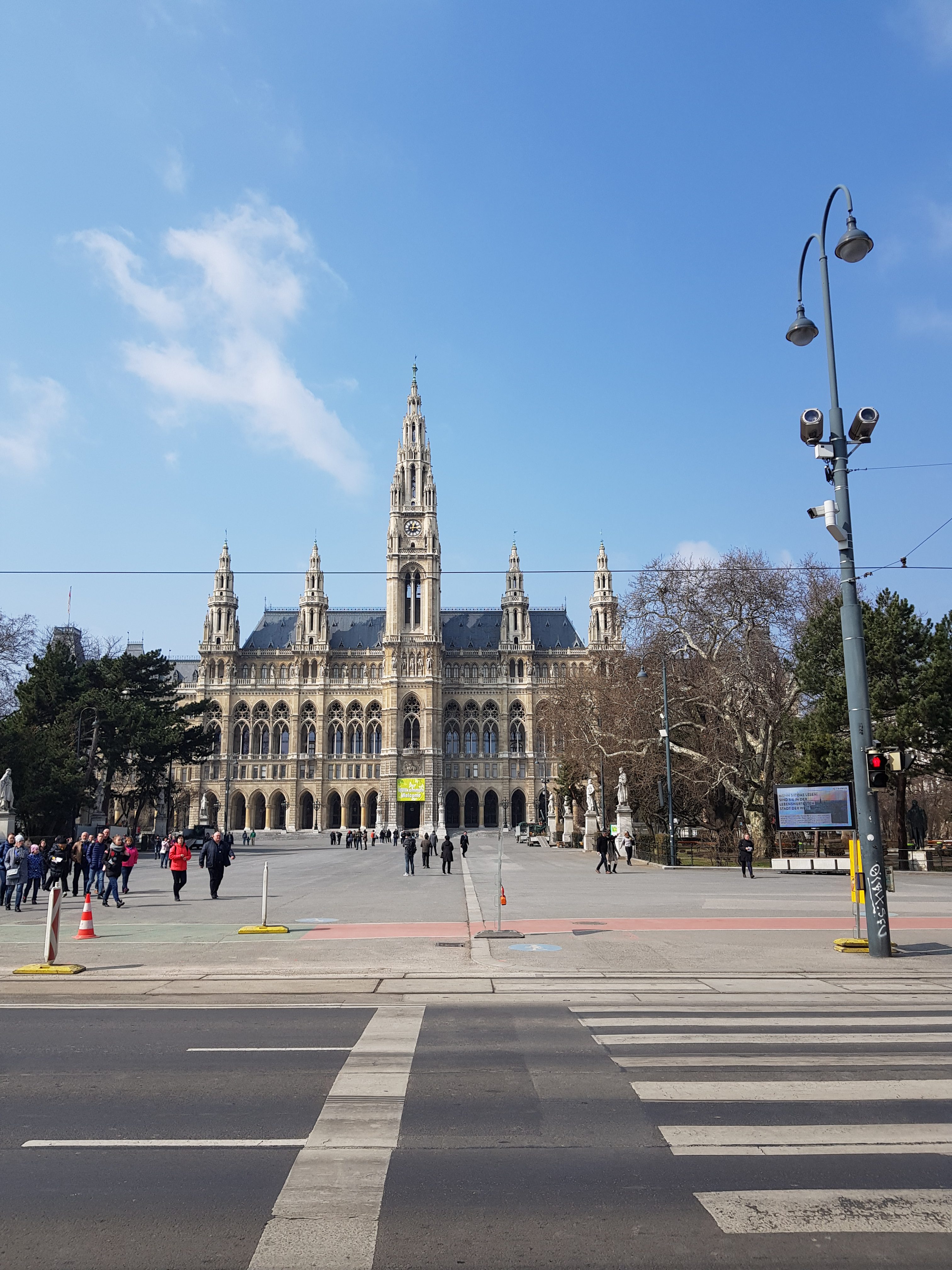 Hey, all! How was your month? April was a slow yet busy month for me. I was able to enjoy the trees bloom into their natural lushness and hear the birds again in Vienna.
I also got to celebrate my husband's birthday along the way (we ate Bosnian cevapcici from Galaxie and homemade peach raspberry pie).  Additionally, it was a hot month in Vienna – skyrocketing temperatures that made me scramble for my summer clothes. I don't think anyone was prepared for the weather! Perhaps May will settle down?
---
On the Blog
A small bunch from the month of April!
The Best Day Trips from Vienna
SuperCycle Vienna: A Dance Party Workout
Opening Event at Burger Bros #3
Weekend in Berlin with Chamäleon
---
Vienna Recommendations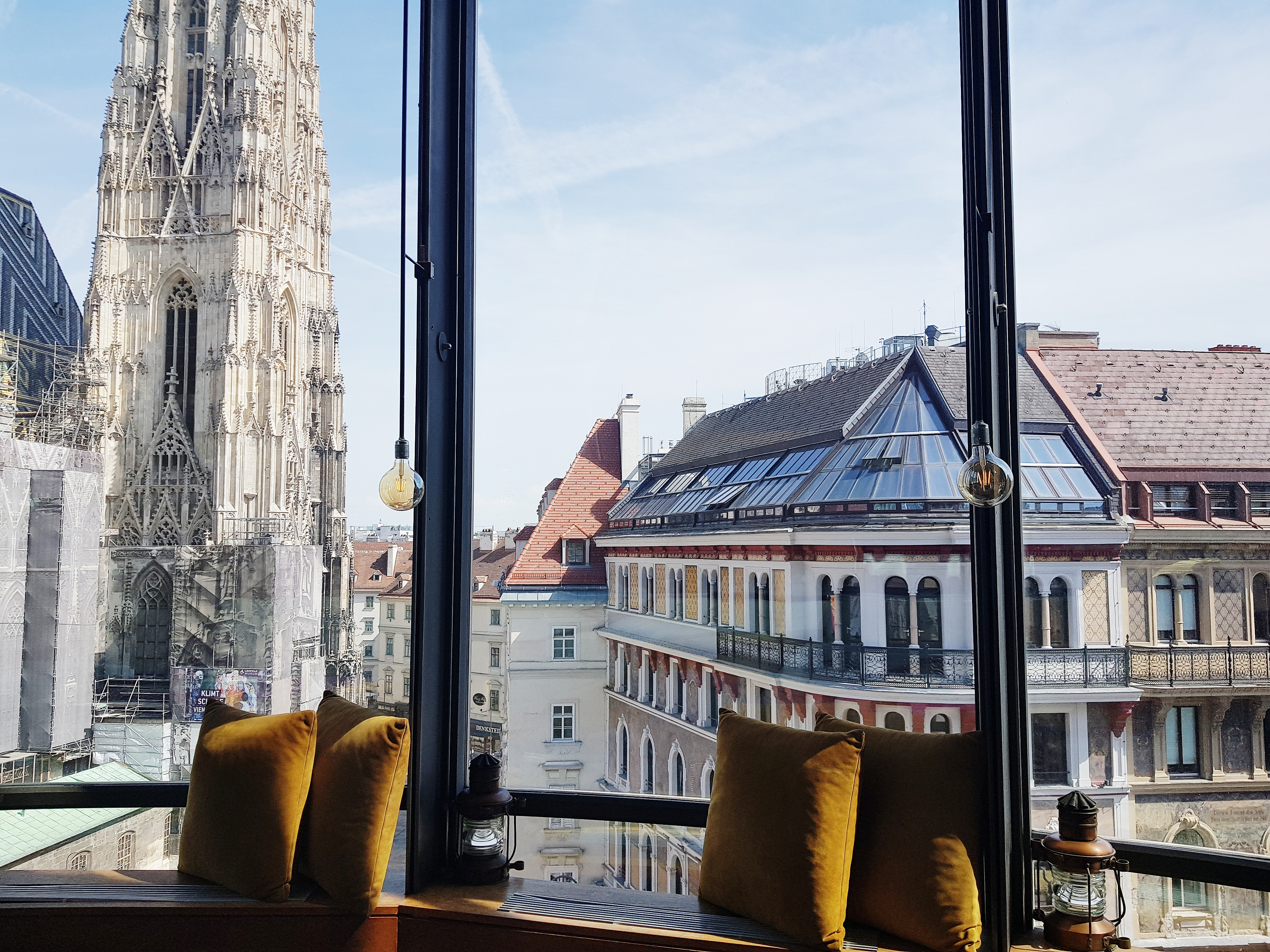 Do
Riverside Mall
I may have found a small gem – the shopping mall Riverside. It's for sure not as chaotic as Donau Zentrum or Shopping City Süd,  and yes there's limited shops. BUT – Riverside is definitely on the quieter side and has stores like H&M, C&A, and Bipa, plus a really good coffee spot – Rauwolf.
Austria for beginners workshop
Austria for Beginners is a non-governmental organization that provide professional services and workshops to ease foreigners/expats into the integration process. I attended one of their recent seminars on health and family care. It was very informative and gave me more confidence in understanding the Austrian system!
Karinas Face Care
I finally had the time to get a beauty facial! Karina, the cosmologist behind Karina's Face Care Wien offered a special Spring facial package and I dived right in. It was the first facial I've had in 3 years, so I forgot that there would be some pain involved (ie: black head removal). Overall, it was super nice to pamper myself for a change and encouraged me to see her again when I feel my face needs a deep cleanse. Oh, and her facials can be for the guys too!
See
Cherry Blossoms in Vienna
There's a funny human behavior that goes on when cherry blossoms pop up in Vienna. All the major Instagrammers flock to them and your entire IG feed becomes pink for weeks. In my experience, hunting and taking shots of cherry blossoms to add in my Instagram profile is tiring, so I took it easy this year. I managed to find a cherry blossom tree without looking for one – it was on my street! The moment I saw the trees delicate soft flowers I melted. There's something about them. No wonder Japan has festivals honoring their beauty.
Akakiko Rooftop Restaurant
On what seemed to be the hottest day in April, I met up with some friends at the Asian restaurant Akakiko and got a table on the rooftop. Friends and I dined on sushi and white wine spritzer with a expansive view of the city. Next time I'll be coming here in the evening – I can imagine it looks pretty at night.
Do & Co Hotel
My friend Undine from Salzberg (check out this post of her suggestions on what to do in Mozart's city), wanted to celebrate her birthday in Vienna. I took her to the upstairs of Hotel Do&Co Vienna for a luxury lunch with a view. As you can imagine, the prices match up with the view, but it's your birthday – you got to spoil yourself a little, huh?
Eat
Rinderwahn
If you haven't seen this post my Facebook page yet, I'll let you know that I had the opportunity to try Rinderwahn am Naschmarkt's food at their opening event. My favorite was their blue cheese burger with pear, as well as their caramel milkshake. Their restaurant only has seating outside, so if you want to dine inside, check out their place in first district!
Beaulieu
Oh, Beaulieu. I like you, a lot. The french bistro in Palais Ferstel is one of my favorite eateries in Vienna. You can read about it in an old blog post here. Beaulieu even has a store of french cheeses, snacks and wines to take home with you. I like to come here for a salad and/or dessert. When I went here recently I had their lemon tart which was extraordinary!!
Black Dogs Coffee
I think it was blogger Holly Kooi who first suggested this little cafe to me! Black Dogs Coffee is an adorable, rustic, tight little cafe in the 6th district (though they have outdoor seating during warmer months!). They serve fair trade coffee and have pictures of their black dog. Definitly recommended for a coffee to-go place, or for chit chatting with a friend!
---
Michelle's Life: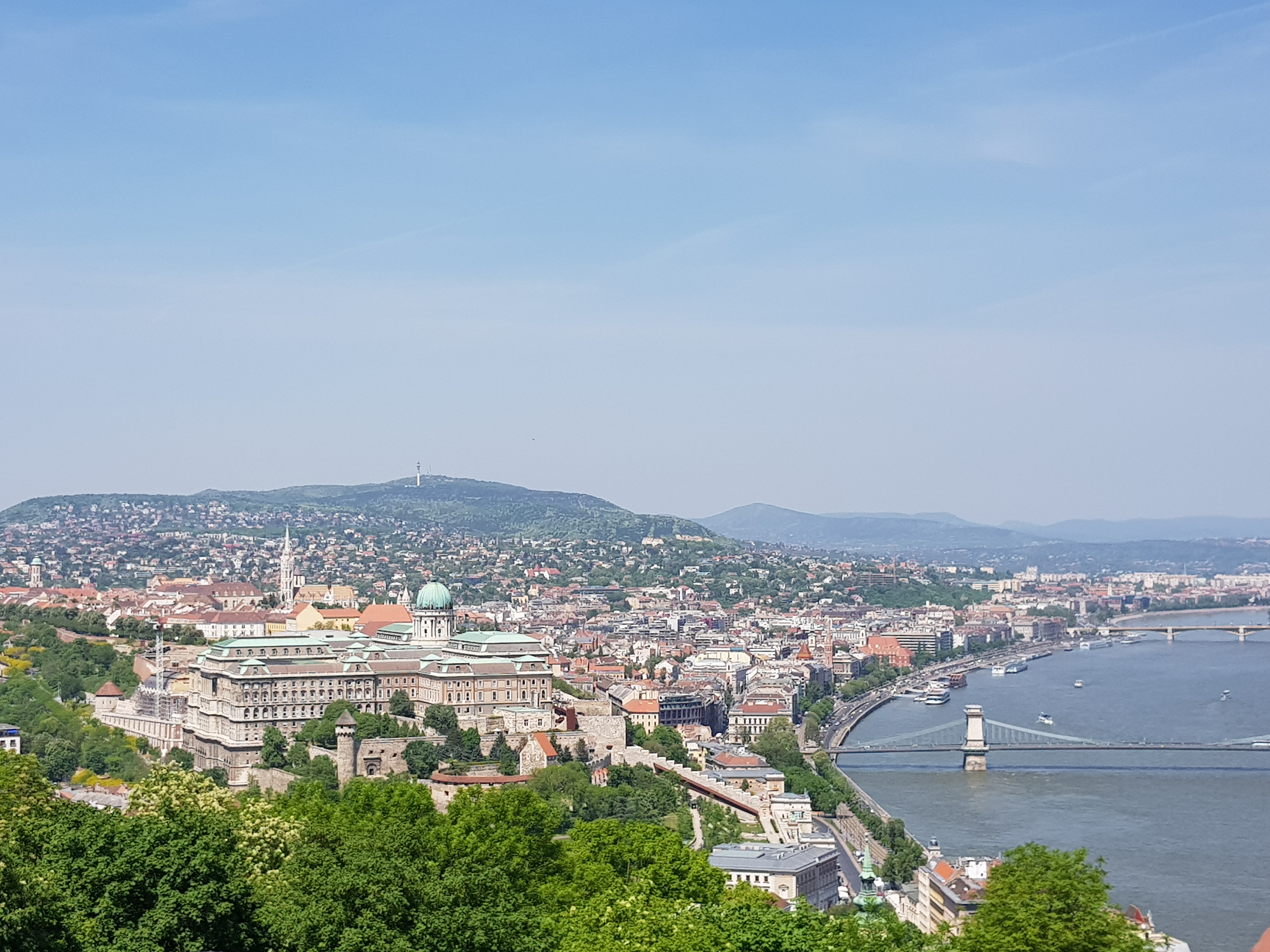 Travel
Aldin and I spent 4 days in Budapest, Hungary. It was about time we went! We've heard so much about how cool the city is, and certainly it was. I relied on this article from Nikoleta and this article from Aneta to guide me on what to do in the city. Do expect a Budapest blog post coming soon!
Books
Currently Reading: I Know Why the Caged Bird Sings by Maya Angelou. Maya puts so much into perspective, and sheds light on many aspects of human nature, and what REAL struggle is. This book is already making an impact on me.
TV Shows
Legion: This mind warping Marvel show is so intriguing and unusual I can't help but follow onto the next episode. One of my favorite shows. Thanks to my sis for the recommendation!
Friends: When I was younger, all my friends were into the show, but not me. For some reason I couldn't relate or get into it. Now at 30, I'm watching Friends and I'm into it, and now I know why it was so popular.
Music
The Greatest Hits of the 80's instantly put me into a good mood. Something about the 80's, man!
Recipes
Better than Double Tree Chocolate Chip Cookies by Crazy for Crust have been my delicious downfall. By far the best chocolate chip cookies I've made, and what's unique is there is some cinnamon in them too! Eventually I had to give the cookies away to people because I was dangerous around them…
Inspirational Quote
"If you don't like something, change it. If you can't change it, change your attitude." -Maya Angelou