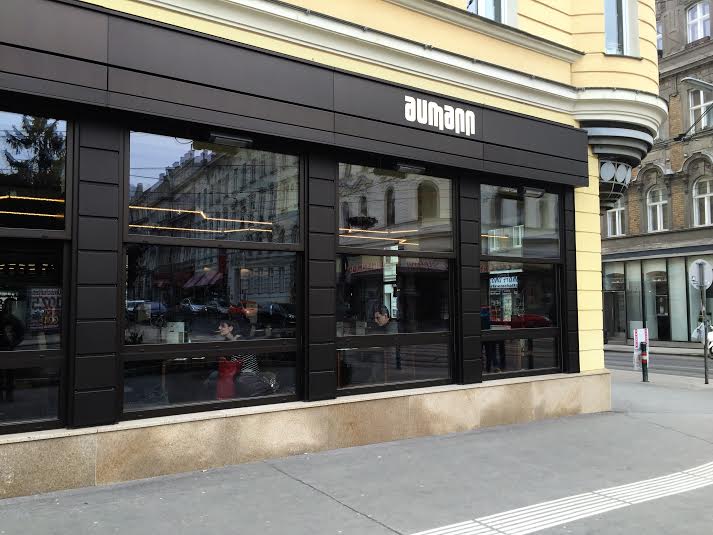 One of the first restaurants I had the pleasure to go to when I was dating my (now) husband, and also the place I took my family for breakfast before they attended my wedding here in Vienna. …  So you can say Aumann is a bit special to me.
Depending on where you live, this restaurant/cafe/bar may seem a bit far from the city, but it is located in a really nice area, is easily accessible through public transportation, and next to Währinger Strasse, so after your meal you can take a good walk to get some gelato or do window shopping.  Not to mention, they recently changed up their menu to accommodate those with food allergies, displaying all and any allergens involved in their food, which is pretty cool if you are lactose intolerant, trying out a gluten-free diet, or are really allergic to something.
Aumann has a hip, cool and simple interior.   You have wide chairs with arm rests to sit back on while you chat with your friend over their sleek wooden tables.

I usually come here for breakfast, though I have been here for lunch and dinner before, and have since enjoyed myself there. For drinks, this time I got their Caffe Latte, while my husband got their Oolong tea with a side of milk. My Latte was great, and the tea was so light with a fruity touch.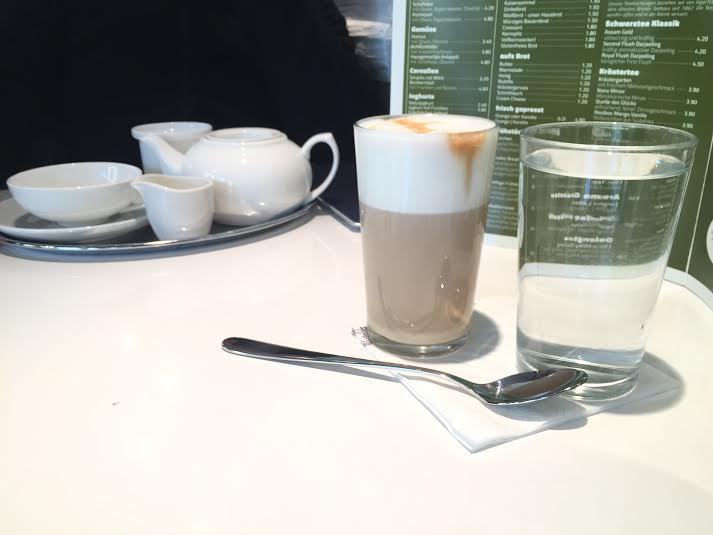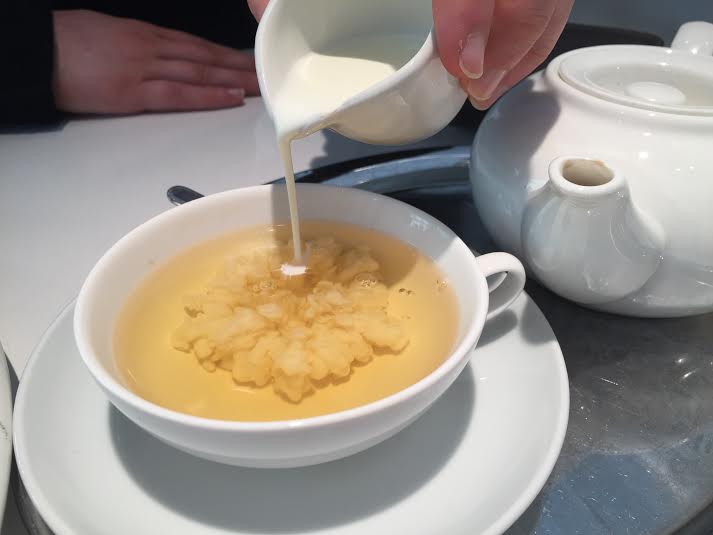 Then came breakfast. I got the Mediterraneo, a fancy-looking, neatly and deliciously-displayed dish featuring Salami, house-made Antipasti, Hummus, Goat cheese with olives, Greek yogurt with honey and walnuts, as well as their house-made bread. Wow, not only did it look good, it tasted good too!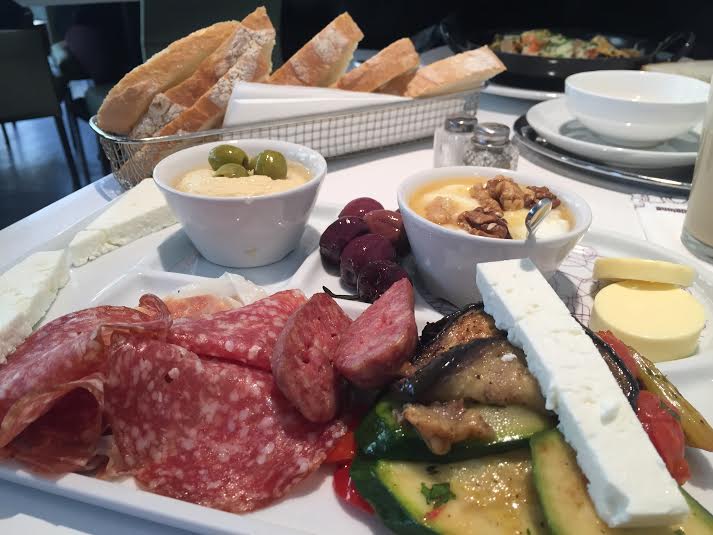 My husband got their breakfast pan, Frühstückspfanne, a skillet served to you with baked ham, bacon, bratwurst sausage, vegetables, eggs, fresh herbs with cheese. He loved it 🙂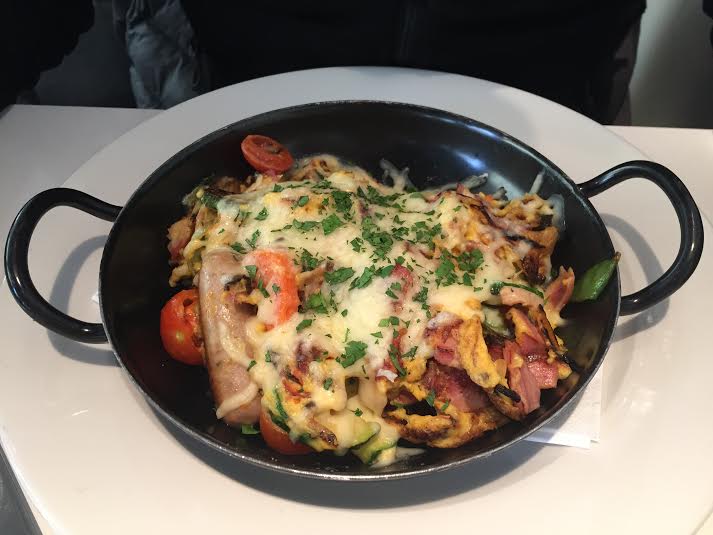 While I came here during the Winter, Aumann opens up their outside eating patio during the warmer months, and boy can it get busy, so if you are visiting Vienna around the Spring/Summer, please consider making a reservation regardless if you want to sit outside (my favorite) or inside. Overall, I enjoy my time and food here every time I come.
Bon appétit!