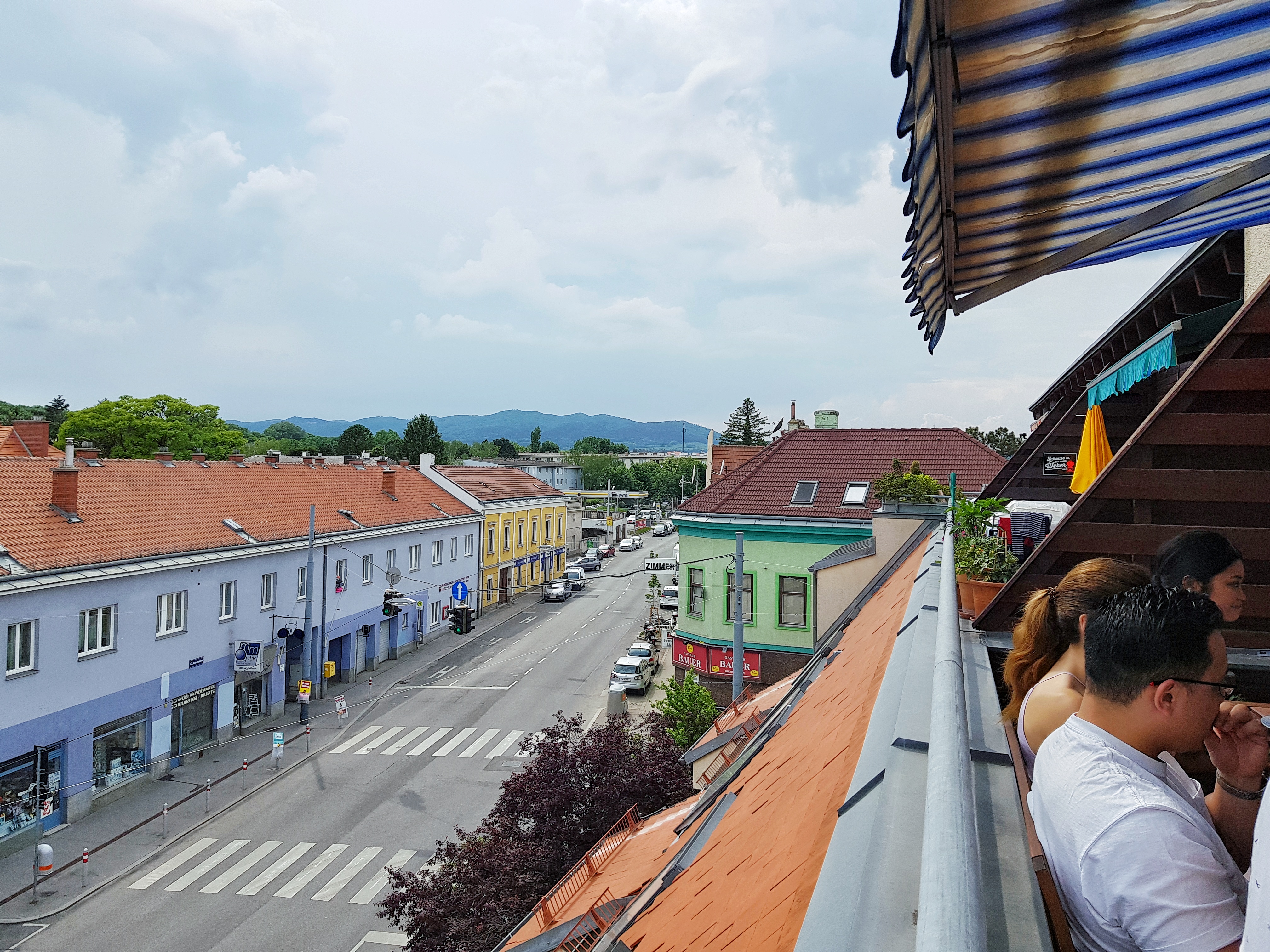 Let's eat!
It's been a while since I shared more on my life in Vienna on my blog. I remember writing about the winters and what it's like living abroad, but not so much on the little things I do here.  So – over the weekend I had the pleasure of attending a barbecue in Vienna. It was specifically located in the 23rd district where the foot of the Alps start emerging. The barbecue was for a small group of work colleagues and friends – a relaxed bunch of Austrians and international people from countries like Philippines, Serbia, and Turkey.
It's been quite sometime since I last attended a barbecue – the most prominent one being when I was in Lower Austria, seen here on my Instagram, where I got to explore the flat lands with Austrians and eat fat cheese-stuffed sausages (Kaiserkrainer).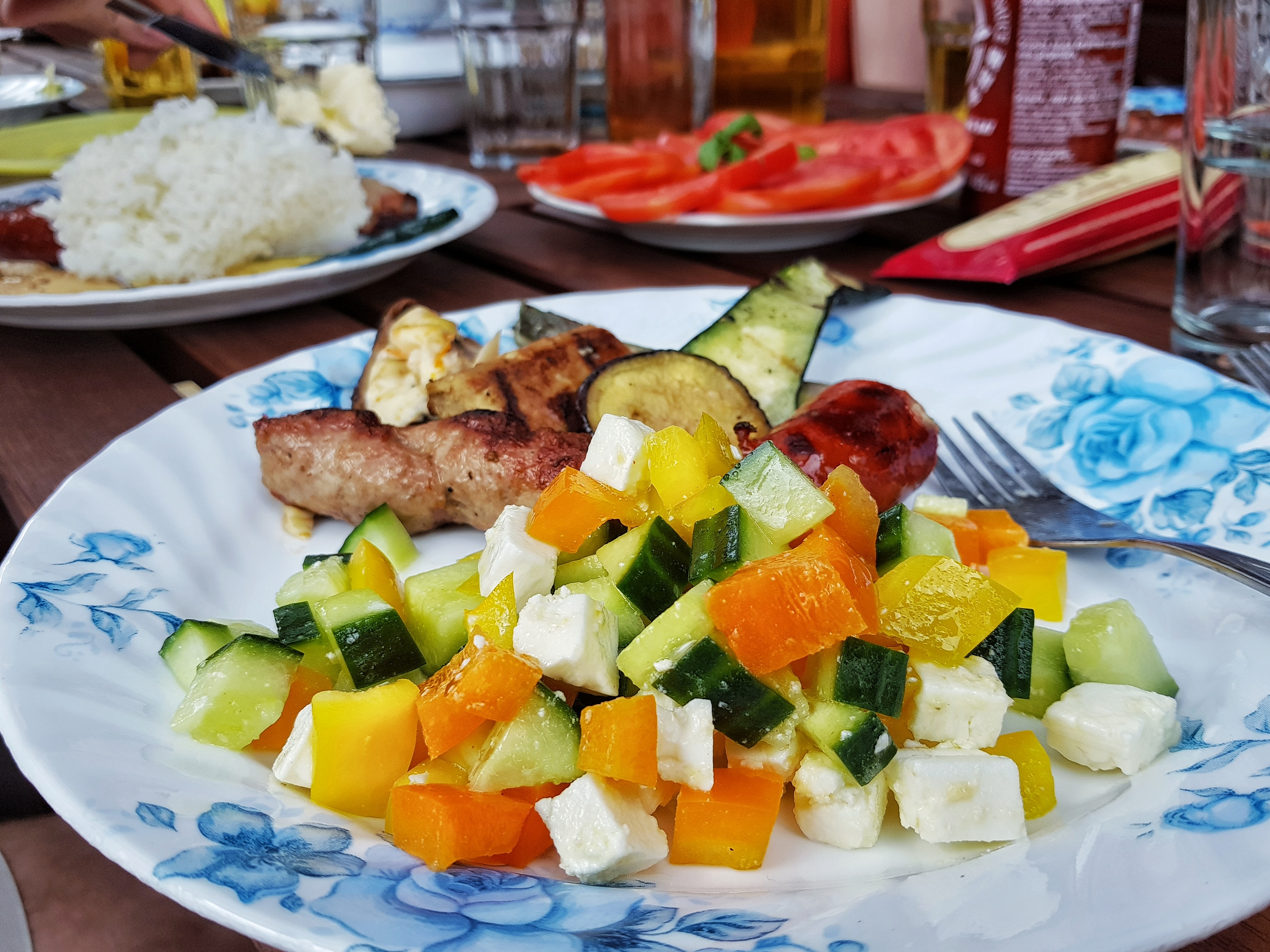 Barbecue Food and Drinks
This year's Spring barbecue included the usual Austrian sausages, but with a healthy global touch. We devoured grilled zucchinis, shrimp, edamame, chorizo, salmon, tofu-sausages and cevapcici (Balkan beef sausages). Also, naturally there was beer, plus delicious homemade Mojitos.
We sat, ate, drank and talked for about 5 hours on our friend's balcony.  In the background, music from my husband's Spotify playlist played. The weather outside was funky – changing from blasting hot sun on our backs, to a few sprinkles of rain, and then a cooling night. The neighbor's cat even came to see us, being ever so slick yet dangerous walking on the balcony ledge as we pet it.
Barbecues in USA & Austria
Everyone does their barbecue's differently. Yet – is there a difference between Austrian and American barbecues?
Well, in my experience: The barbecues I hosted or went to in the US included the traditional burgers, and hot dogs. Though, when I barbecued with my Italian-American family in Chicago we would grill peppers and Italian sausages. However, in all the American barbecues I went to, there would be a large mix of chips, cookies and sodas. Junk food was welcome and part of the fun.
So, I do admit – I miss junk food which is why I'll bring something sweet like chocolate chip cookies 🙂 and so far no has refused them (*evil laugh*). Overall though, I love immersing myself in cultures and seeing how others barbecue!
Until next time…have a good one!