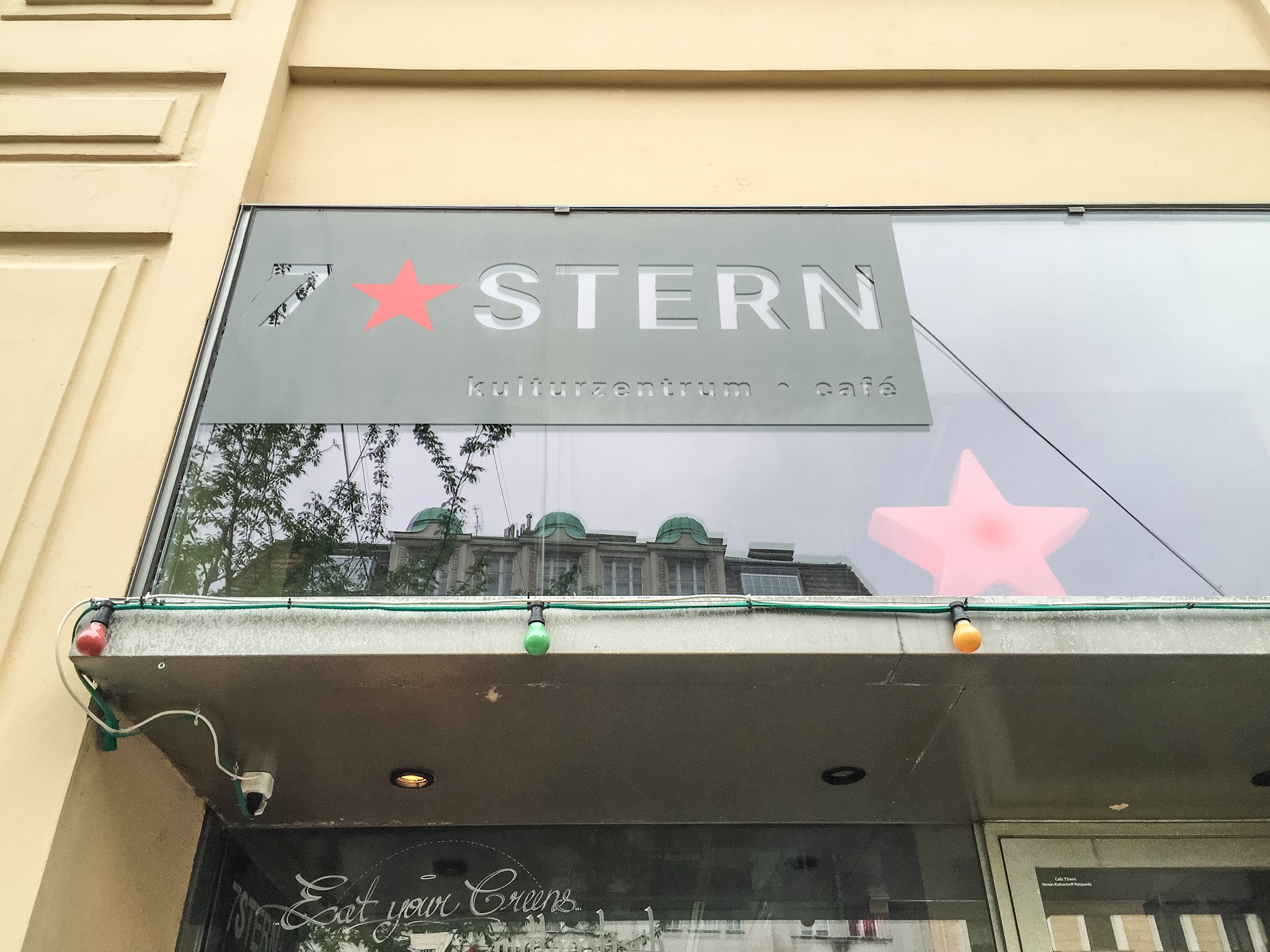 Seeing all the brightly colored, healthy looking breakfasts from Cafe 7*Stern (Stern is "star" in German) on Instagram got to me — I made a reservation online for 2 people for a Saturday morning and anticipated breakfast that week.  Then on Saturday morning, on a quiet walk with my husband down Siebensterngasse we made it to the cafe and got a nice seat by the window.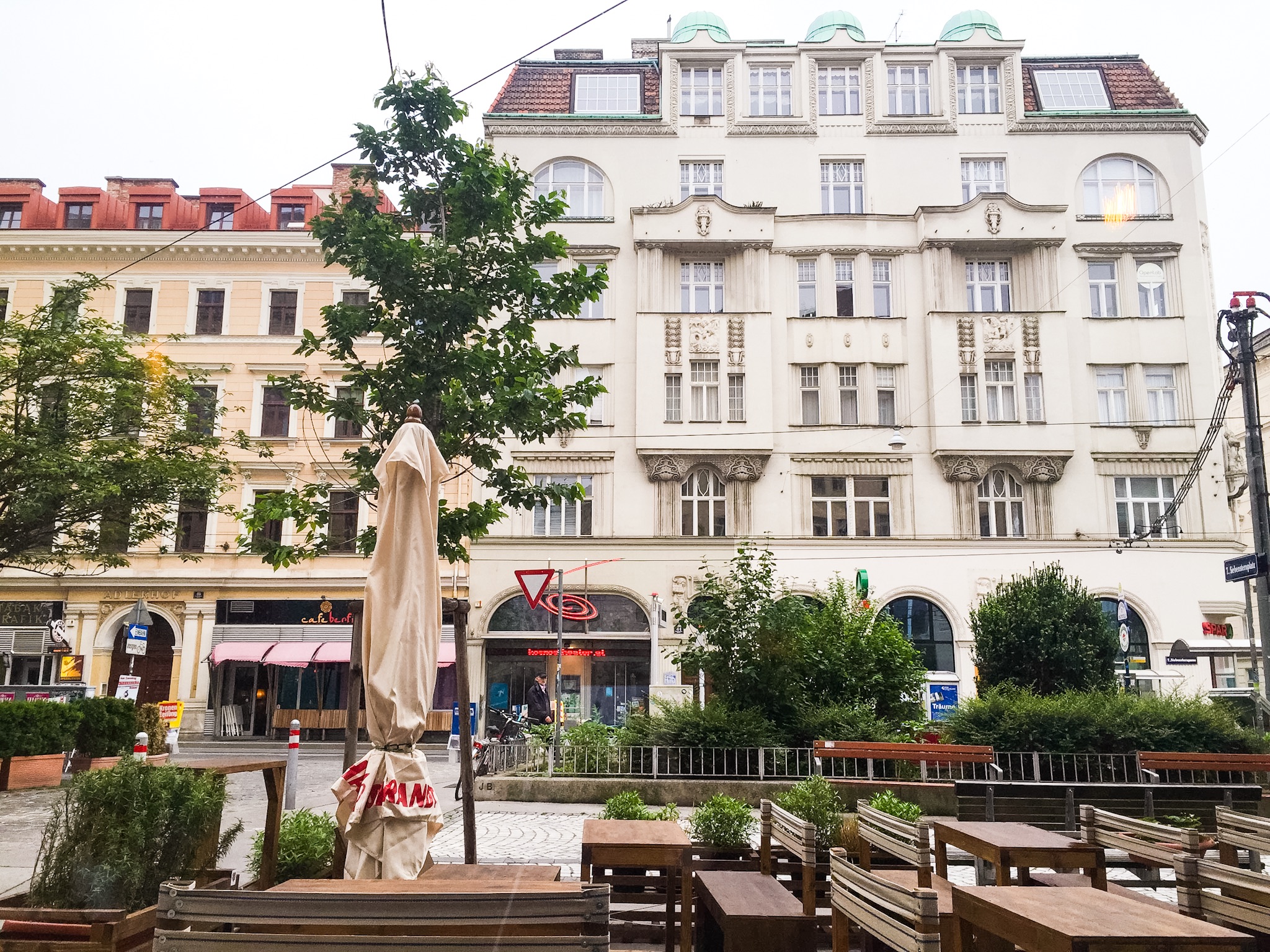 We were the only ones in the cafe at first (Cafe 7*Sterns opened the same time as our reservation –10:00) and I got to take some pictures of the modern, cozy, university-student like vibe and interior before other people started coming in.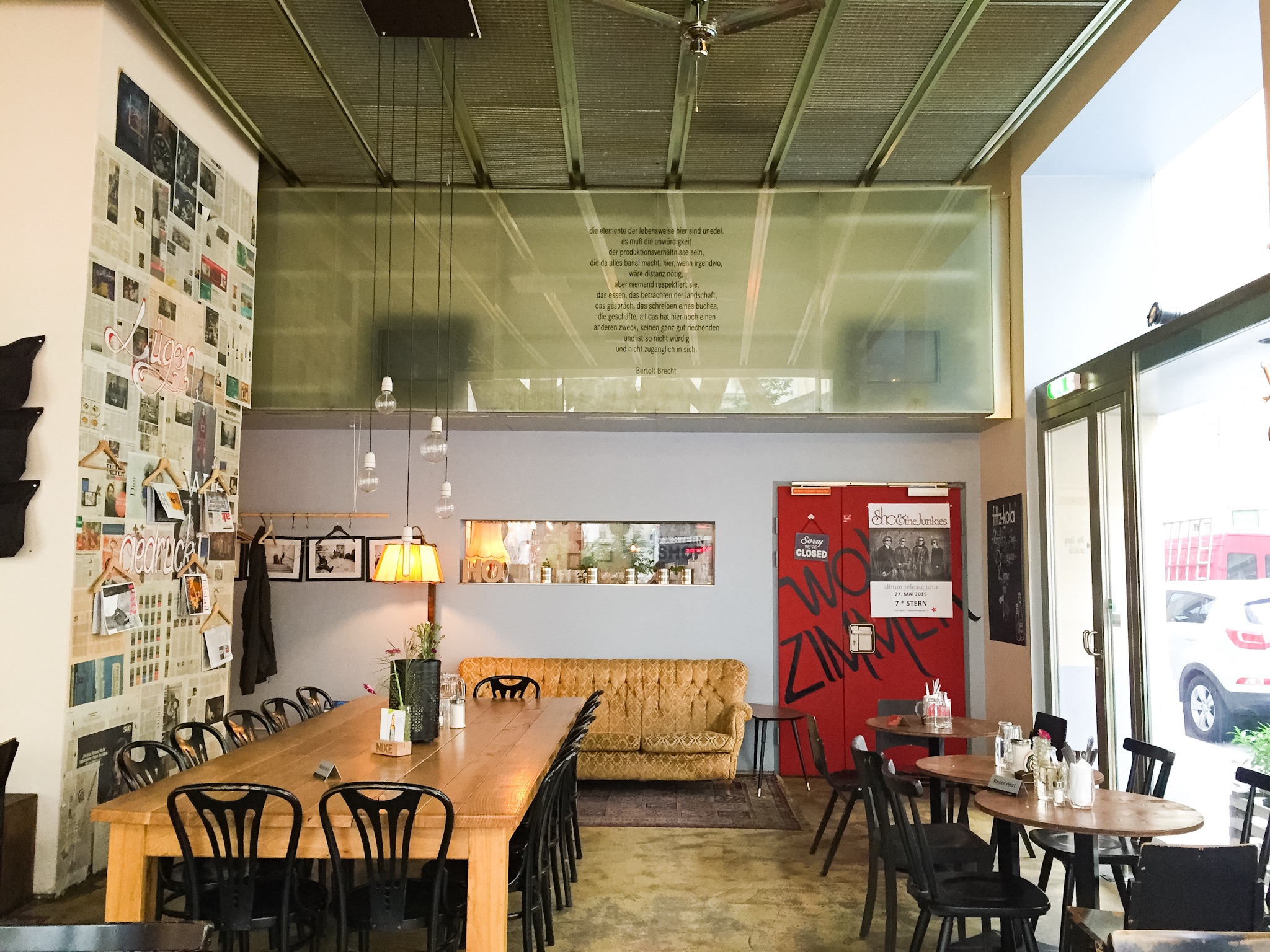 I like Cafe 7*Stern because they serve a variety of unique and diet-friendly breakfasts.  There is for example a raw vegan breakfast, a "starry breakfast," and funny enough, a "hangover" breakfast with Portuguese sardines, tomato juice with Worcester sauce and a pitcher of fresh mountain spring water. Each breakfast includes a smoothie of your choice (a nice perk!) My smoothie was more like a thick juice and had carrot, orange and ginger in it…mmmm…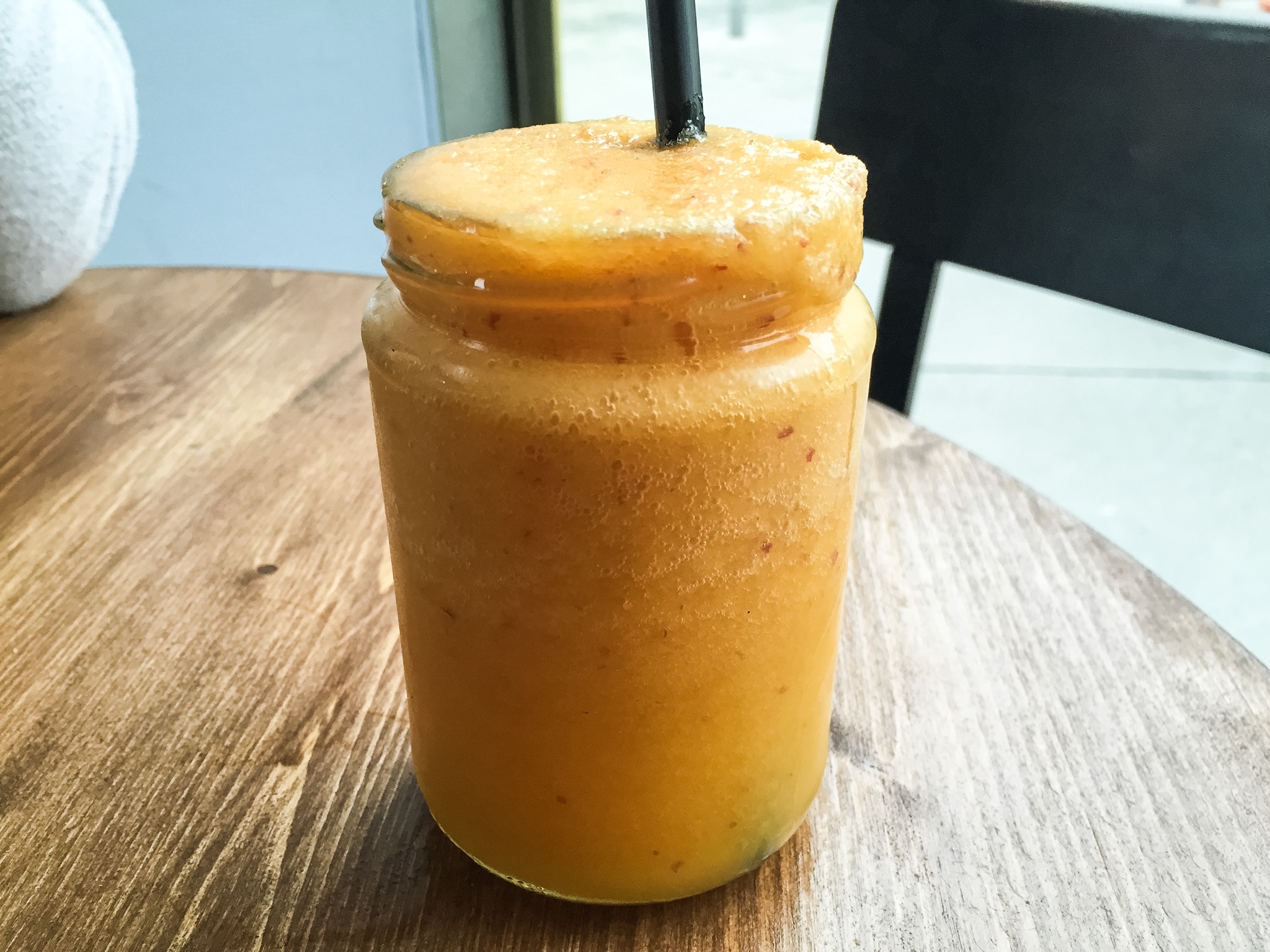 My breakfast, which was the "Full breakfast" was about 10 euros with the smoothie.  I found this a good value/price for the breakfast I got: Egg of my choice (ham and eggs, omelettes, scrambled eggs), Bread + homemade herb butter, homemade granola with a choice of yogurt, fresh fruits, honey and amaranth pops, fried grapefruit with vanilla sugar and a smoothie. It was certainty tasty and attractive looking!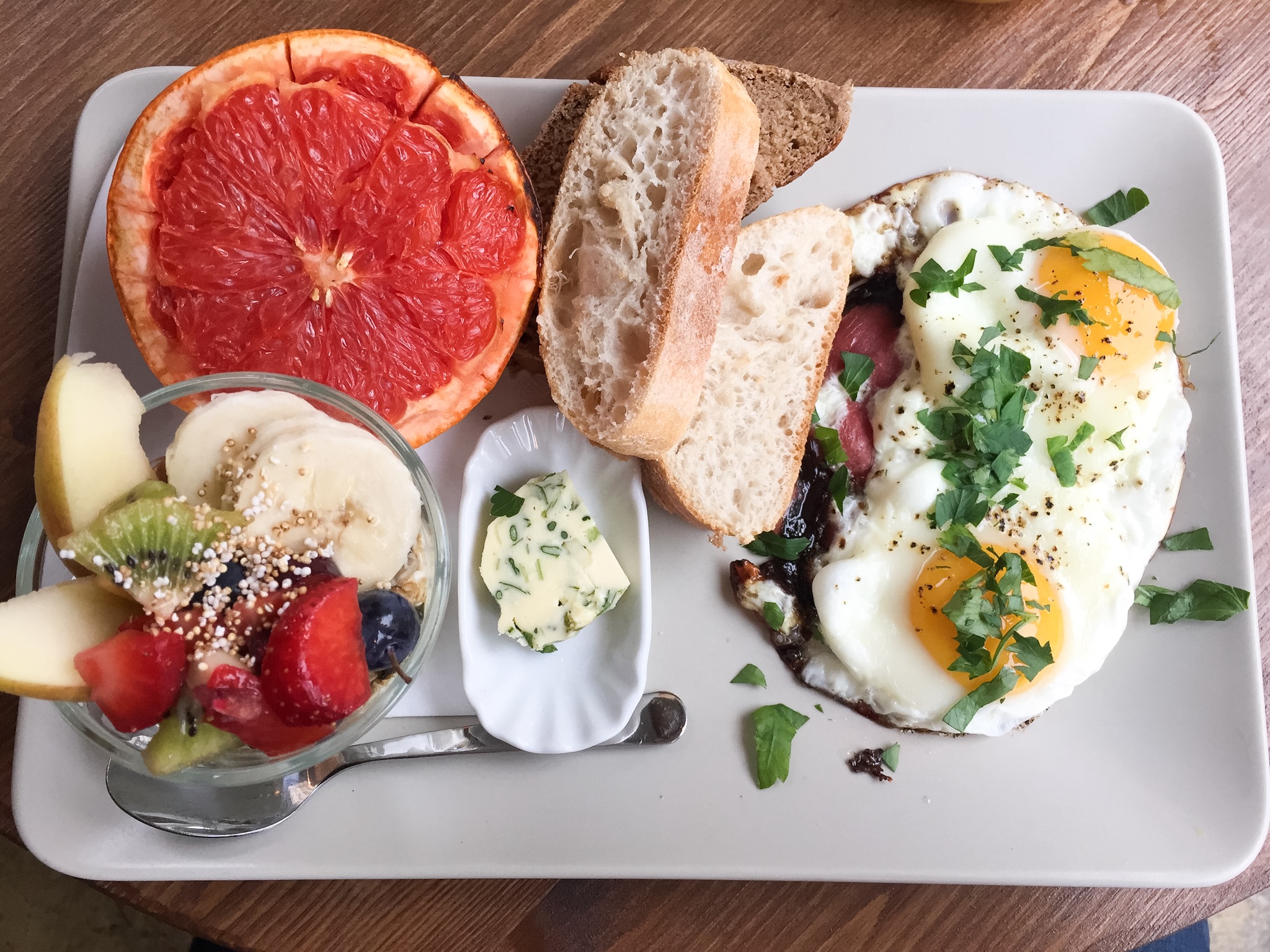 So in conclusion, I will be back to eat at Cafe 7*Stern… 🙂
Cafe 7*Stern
Siebensterngasse 31
1070 Wien
Opened daily 10-2 clock