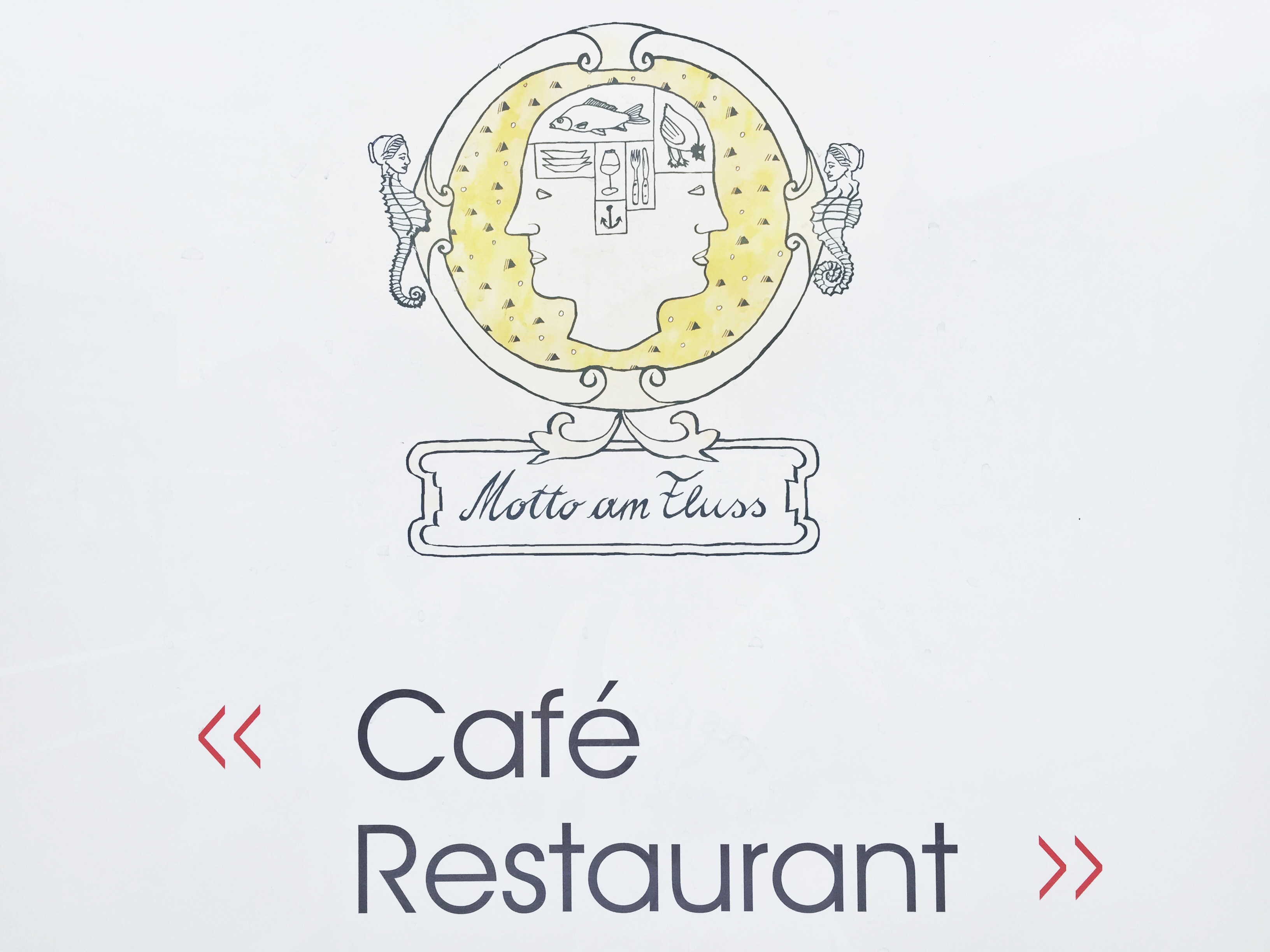 Motto am Fluss is very popular spot for locals and tourists,  and even Conchita Wurst, winner of the 2014 Eurovision Song Contest likes to dine here.  So this was a spot I definitely wanted to check out.
This place is not hard to find — across the street from Schwedenplatz you will see that it is structured like a yacht over the Danube canal. Inside the restaurant, the ambiance and interior design is intended to look like Venice in the 1950's whereas upstairs on the terrace and cafe it looks more modern, and clean.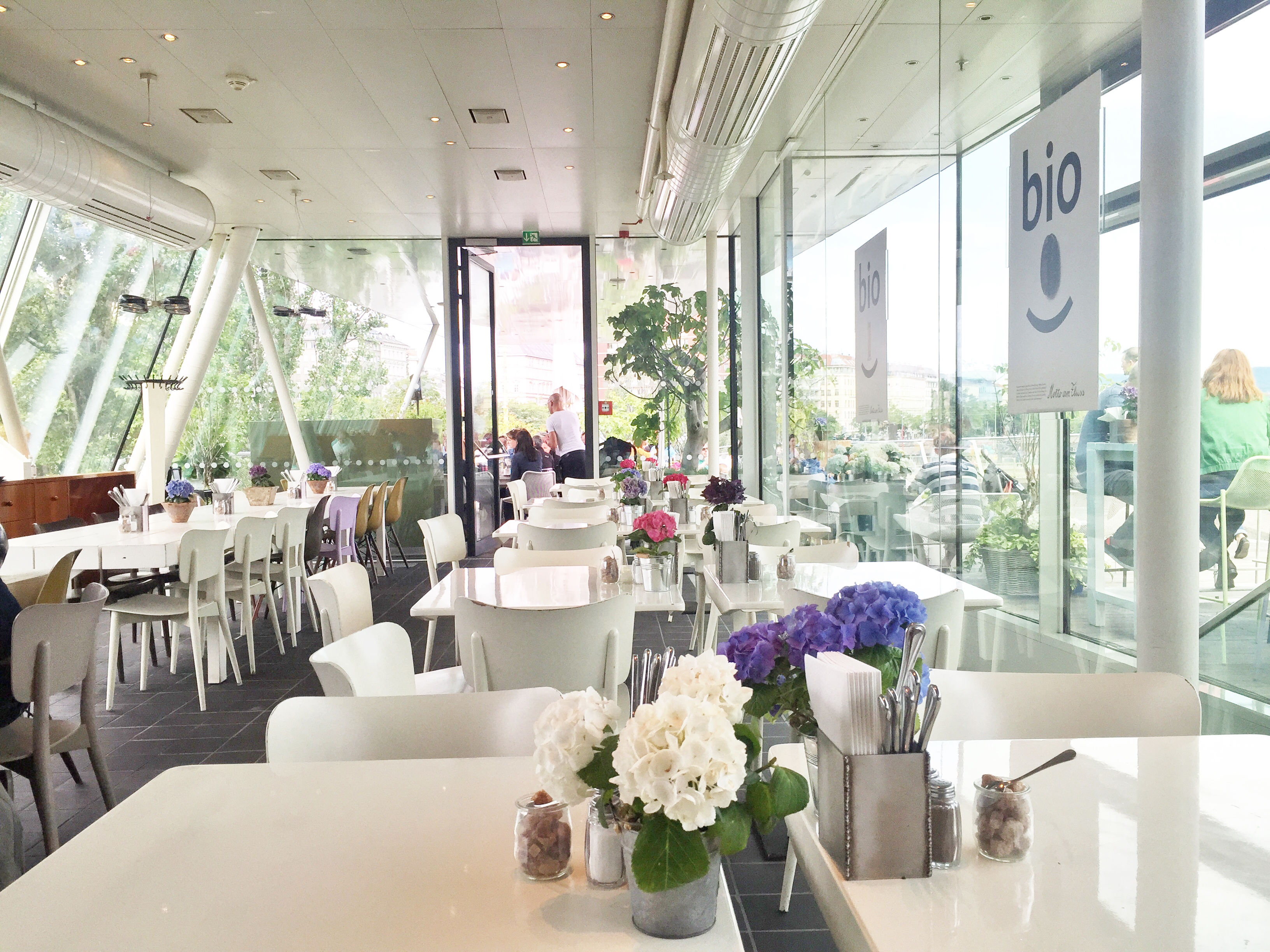 According to their website, Motto am Fluss's products and foods are organic and of highest quality, and they even make homemade bread and pastries. I have yet to try their Almond Croissant, but this is a specialty of theirs I will try next time!
Drinks vary from a large selection of coffees and teas to their homemade lemonades and soda.  We ordered a Caffe Latte and Basil-Lime-Lemonade. The lemonade was pink and presented in a tall glass which to me looked very pretty. I was also surprised by how large both drinks were, as if we could sip on them for hours…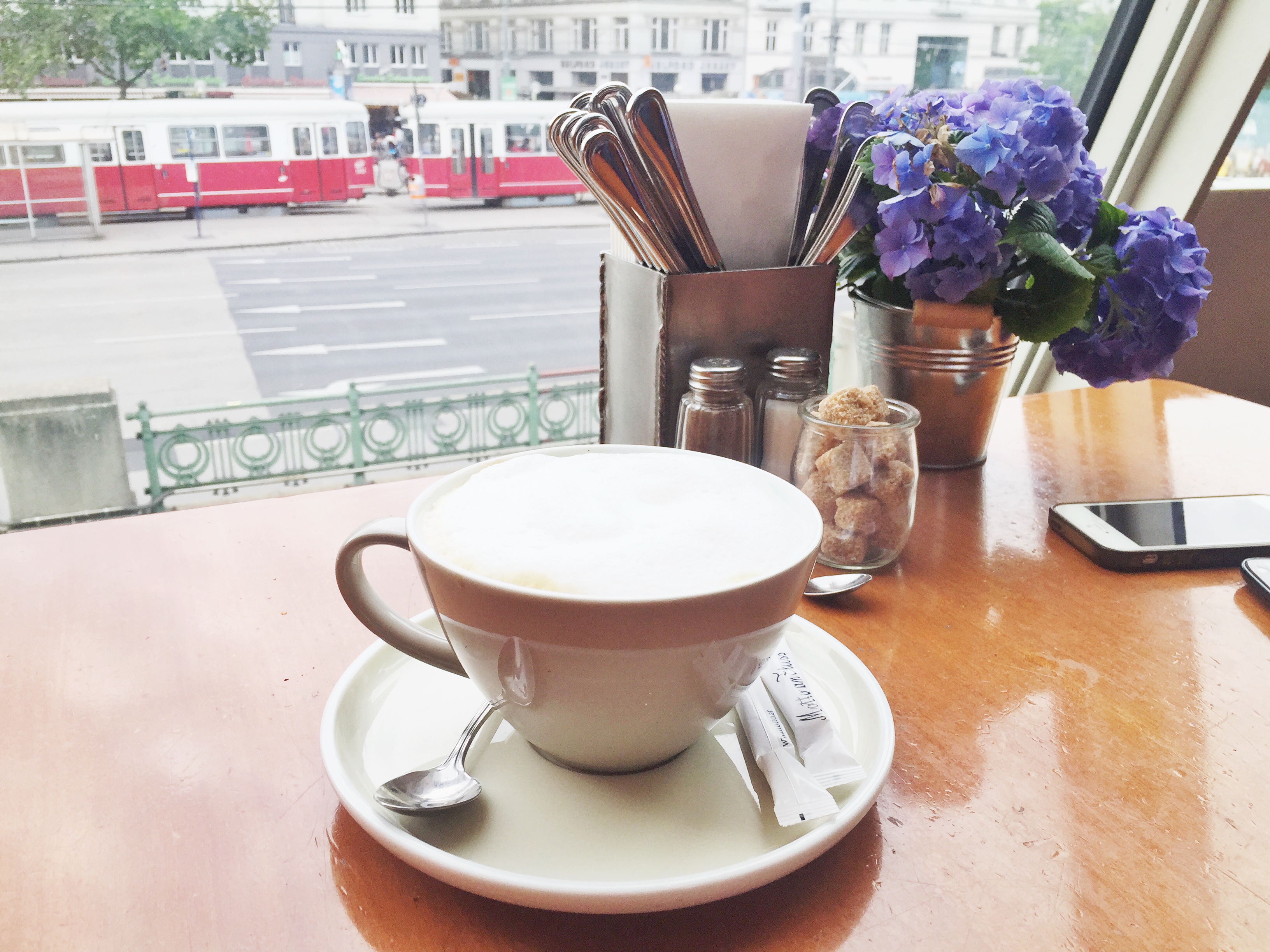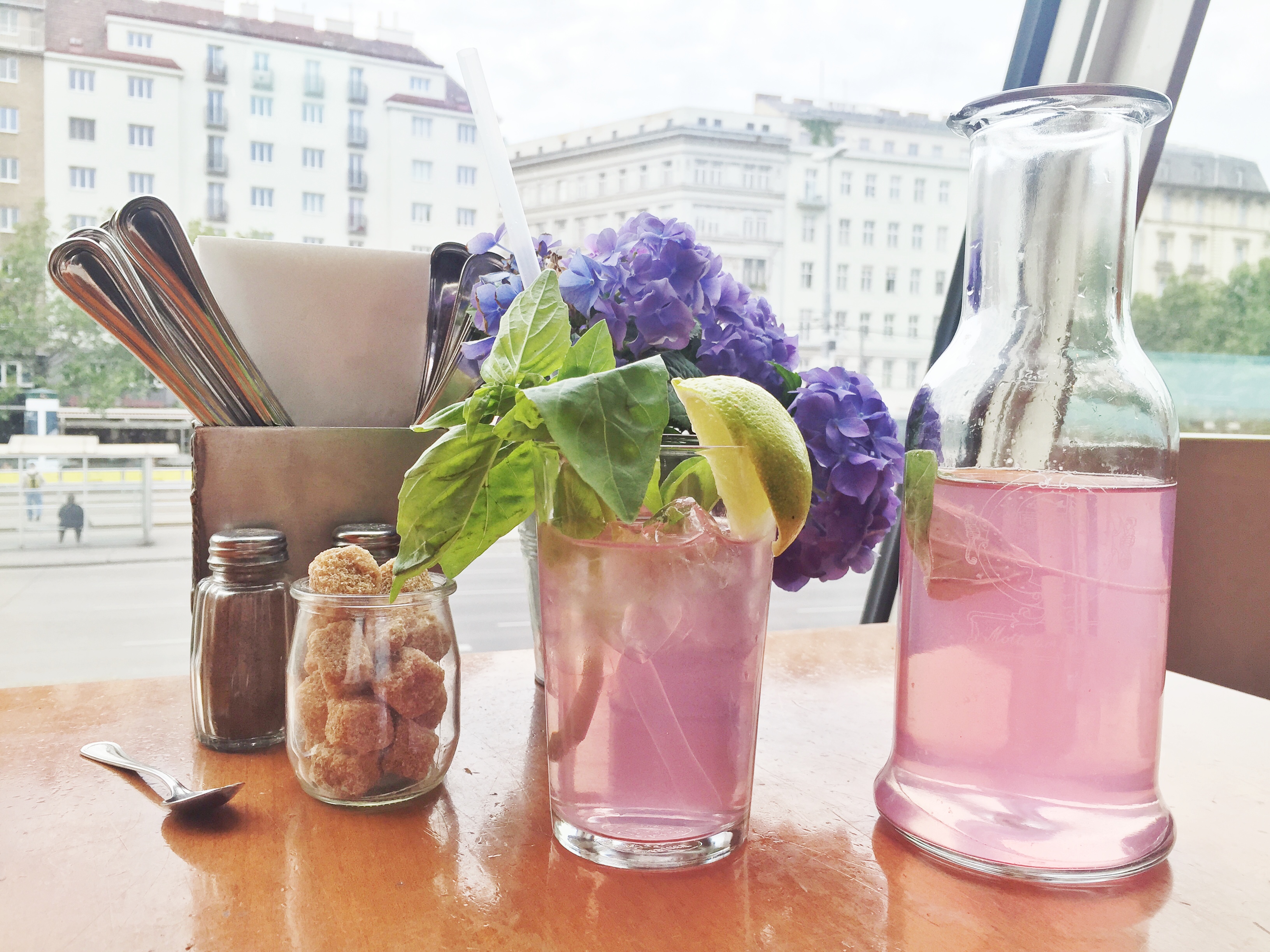 The staff at Motto am Fluss put a lot of attention to detail and how the food looks for you, which is probably why there are so many good-looking photos of their food on Instagram –the food is meant to be photogenic!  Check out my granola with greek yogurt breakfast — it came with chia seeds, apples and strawberries in a ceramic bowl.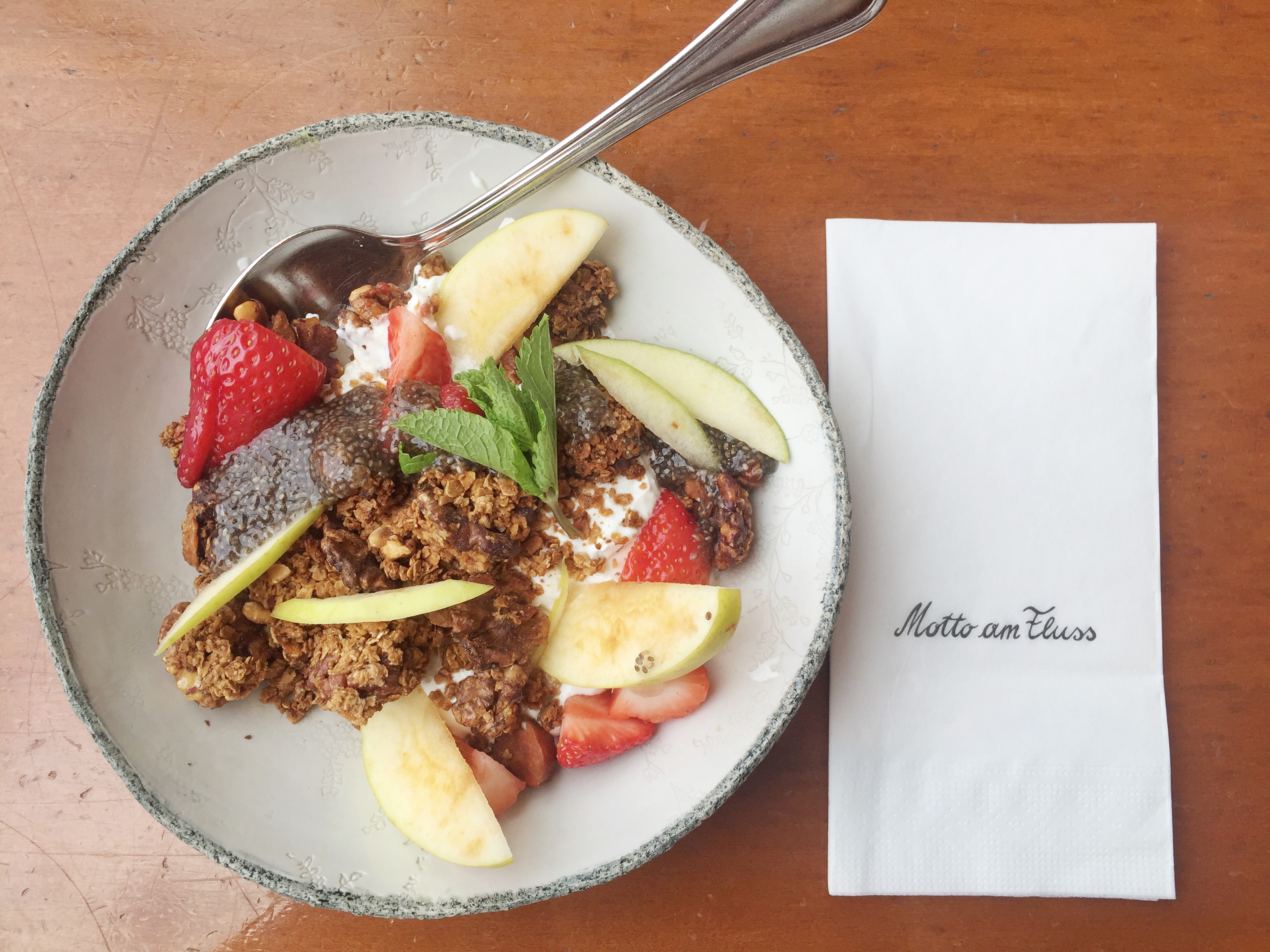 My husband got their "All day" breakfast sandwich with toasted bread, scrambled eggs, bacon, ham, cheese, avocado, tomato, lettuce and spicy Habanero Mayonnaise.  This sandwich impressed my husband who's into generous portion sizes.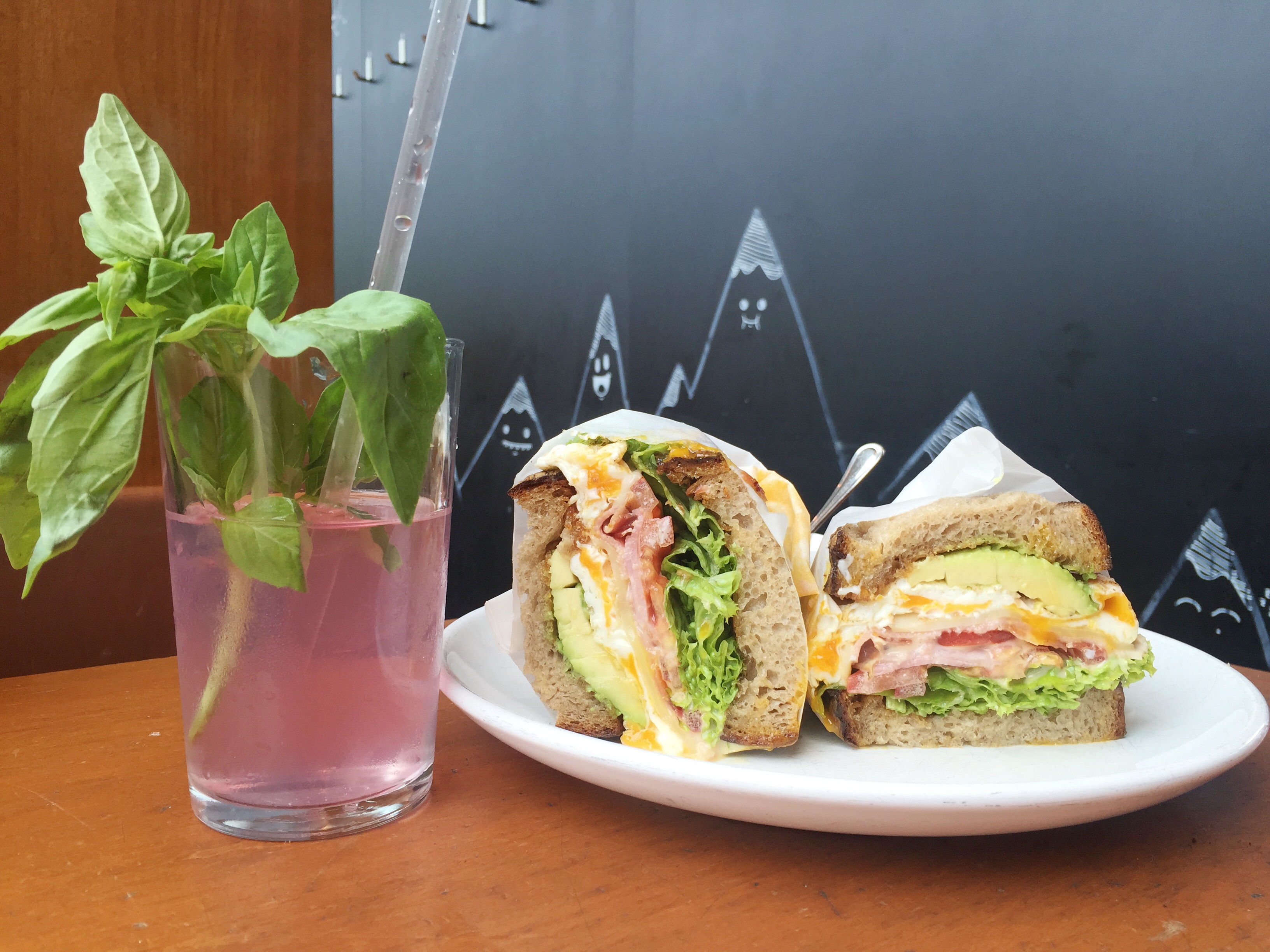 If you are planning to come here, I suggest you make a reservation since this place is very popular and busy…but this is a nice place I like to take family and friends to…  
I am looking forward to eating lunch and dinner here, so I will update you all on my food adventures at Motto am Fluss in the future! Bon Appétit!