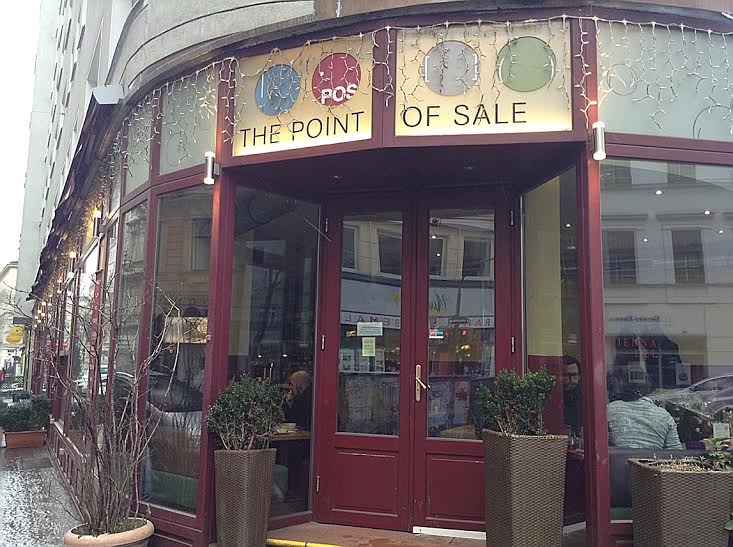 Right down the street from the city's popular food and flea market, Naschmarkt, is the trendy breakfast spot, The Point of Sale.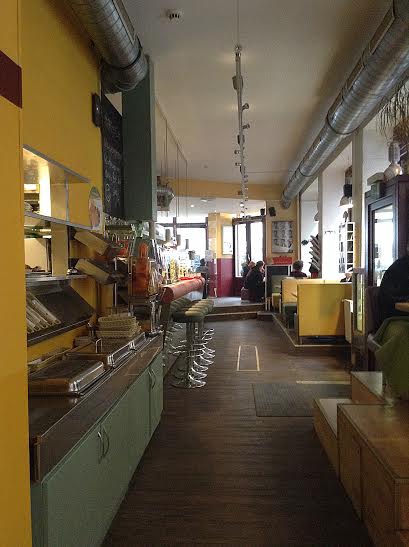 Serving breakfast until 16:00 (4pm), this place was one of the first breakfast spots I went to when I first arrived in Vienna. I found this place through a Vienna Tourist Site, checked out their menu online (currently unavailable), and decided to see what it's like.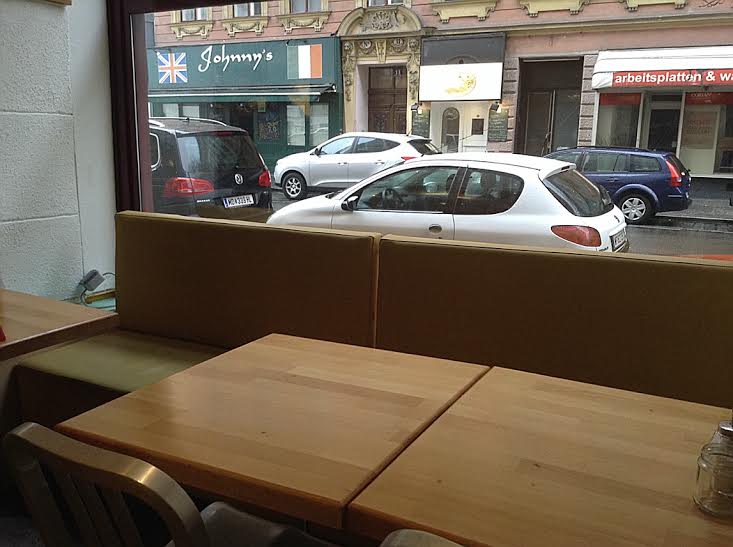 Since then, I've been here several times and it's a spot I like to take family and friends to. They have smoking and non-smoking rooms available, and since the restaurant is usually very busy, reservations are suggested to make ahead of time.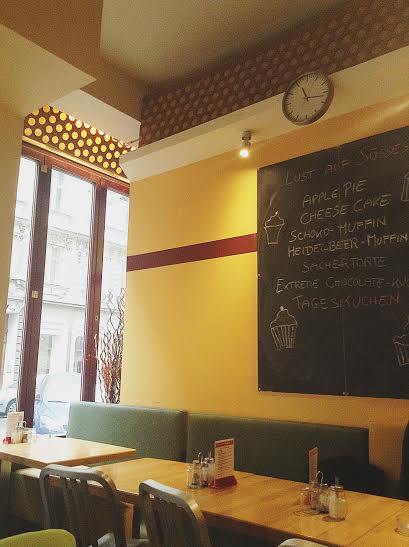 Like the majority of Viennese restaurants, The Point of Sale is relaxing, modern and chill, providing a nice variety of unique breakfasts and drinks inspired from America, Asia, the Mediterranean, and other parts of the world.
Featured drinks below: Non-alcoholic cocktails in the back, with homemade Mango Lassi and orange juice in the front.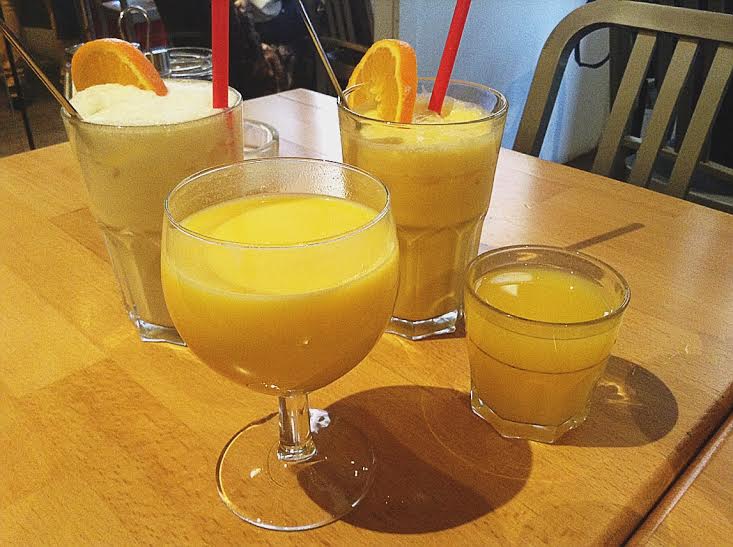 Featured breakfast below: The Power Breakfast, Greek Breakfast, Oriental Breakfast.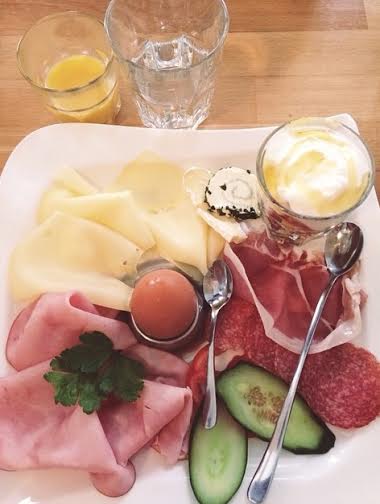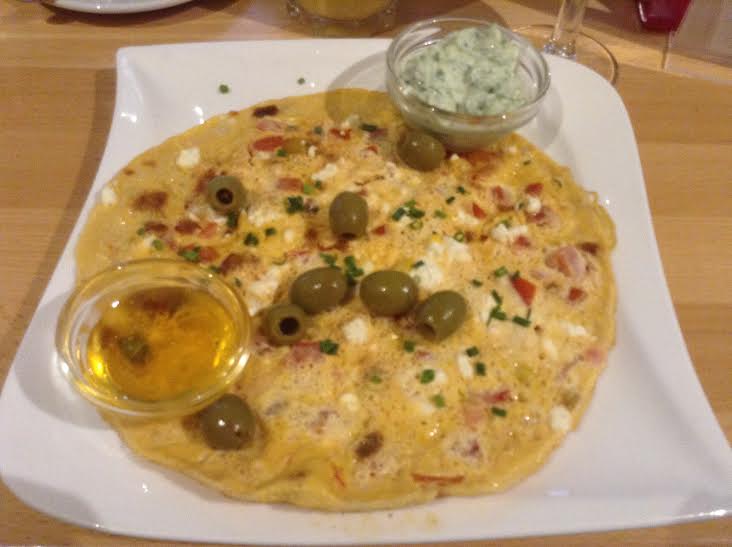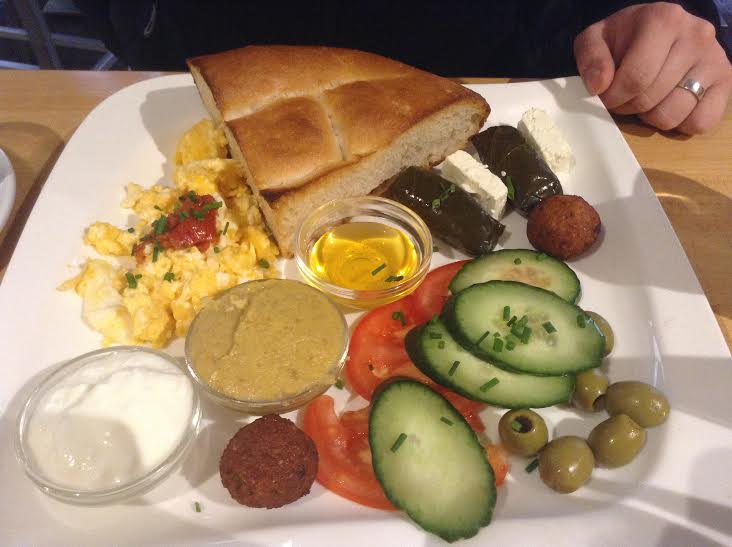 And below is the American breakfast (bacon usually comes with the meal but my friend omitted it). The meal is a bit too small than a real American breakfast, but otherwise, a good try.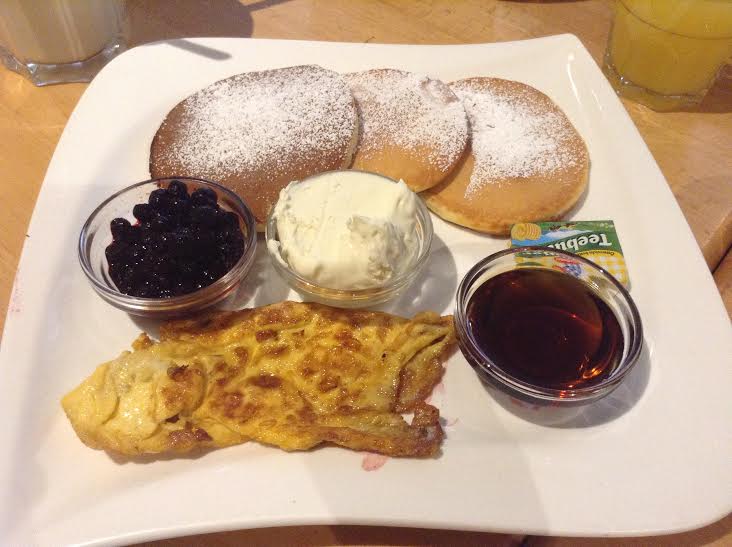 More information on the Point of Sale here.