If you don't know by now, I'm a huge breakfast person.  Possibly, maybe, the majority of my future blogs will be about the breakfasts I have eaten in Vienna, or maybe not, we will see… but the point is, I had a great breakfast at Ulrich, and I will be back.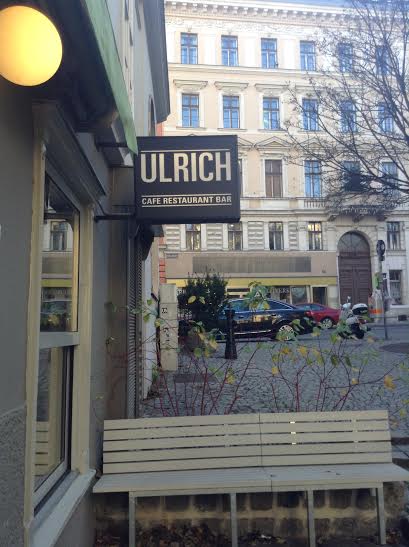 Located on ST. ULRICHSPLATZ 1, right off the street of Burggasse, this is quite the popular place on the weekends, mostly occupied by university students, so reservations are suggested.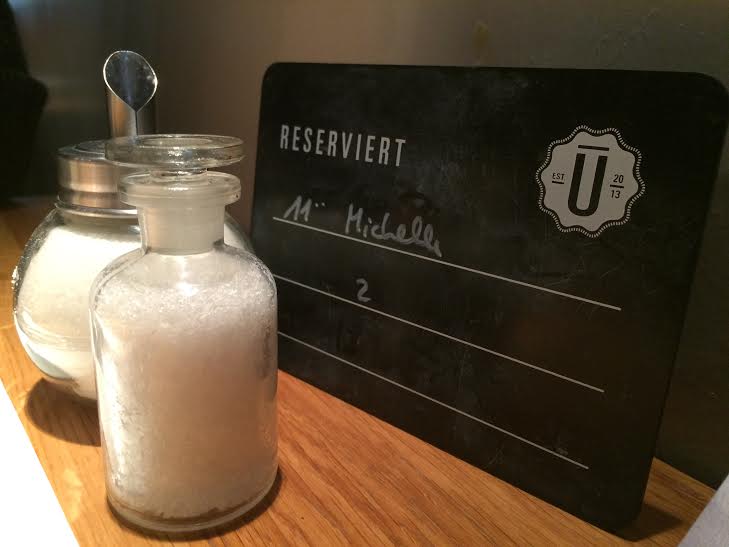 Ulrich is a very modern, hip, cool place that reminds me of Freiraum, but with simple plain decor. Dim lighting makes for a relaxed environment (which is also why the lighting in my pictures may look a bit off).
Along with breakfast smoothies and juices, their Chai tea is absolute delicious. They make it themselves using a selection of herbs, and provide you with milk and honey on the side so you can also customize the sweetness and flavor of your drink.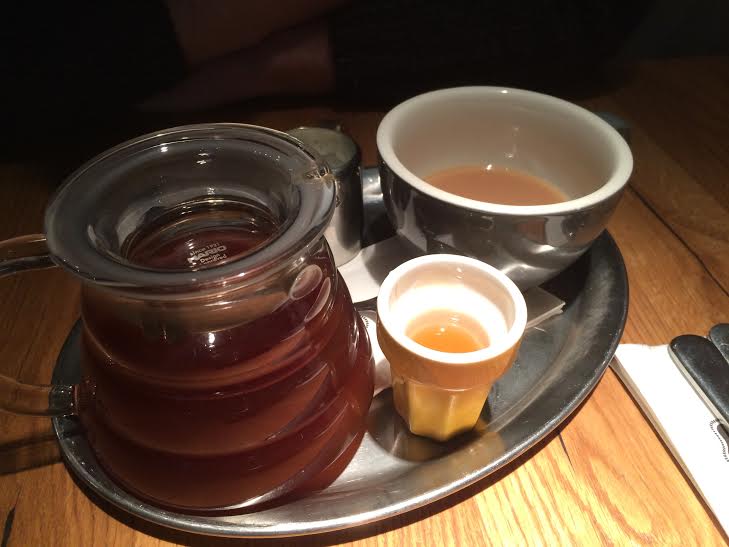 Then they got their breakfasts.  Here pictured is their breakfast sandwich, with toasted bread, grilled gouda, crispy bacon, eggs with herbs, spinach leaves, red onion, cucumber, and spicy tomato relish (yum!).  This was a huge sandwich, so one can definitely be satisfied from this.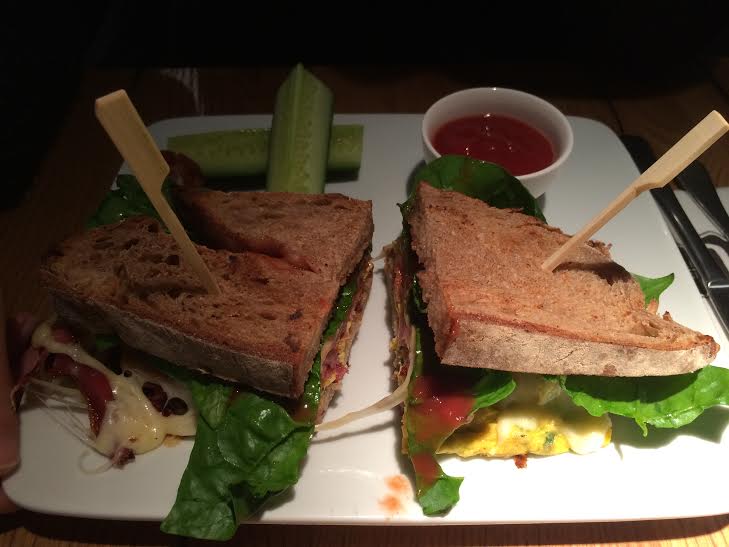 Also featured is an egg omelette with herbs, baby spinach with dressing, toasted tomato, and a very savory, unique side of bread with cottage cheese, dukkah, and avocado. How creative! The taste was fabulous.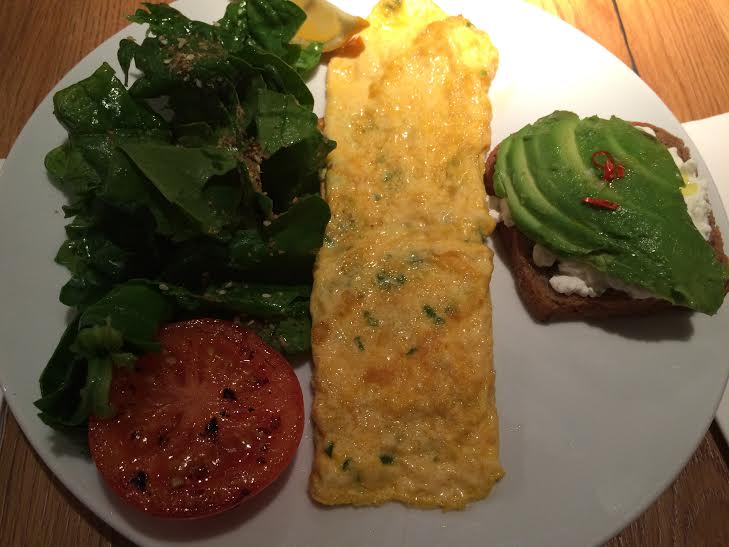 Overall, Ulrich is a nice restaurant with unique and delicious menu items. I highly recommend coming here.