Cafe der Provinz has been one of those places I'd walk by in the 8th district of Vienna and dream spending a lovely meal with my husband.  Something about the small cafe being situated on a quiet street with wooden tables and soft plants attracted me to it.  One evening I looked Cafe der Provinz up online and saw they offered an organic buffet brunch. Knowing me, I made a reservation and my dream came true: I got to have brunch with my husband on Saturday morning!
Make a Reservation
When you make a reservation, you are allowed 2 hours to relax and enjoy your meal there. This is one of the positive points I like about cafes and restaurants in Vienna: you are typically allowed to spend a lot of time when eating out, because it is encouraged to take it easy and relish in the food, drinks and experiences.  A reservation for this brunch is highly suggested because Cafe der Provinz gets easily booked — it is a very popular place and you want to have your table guaranteed!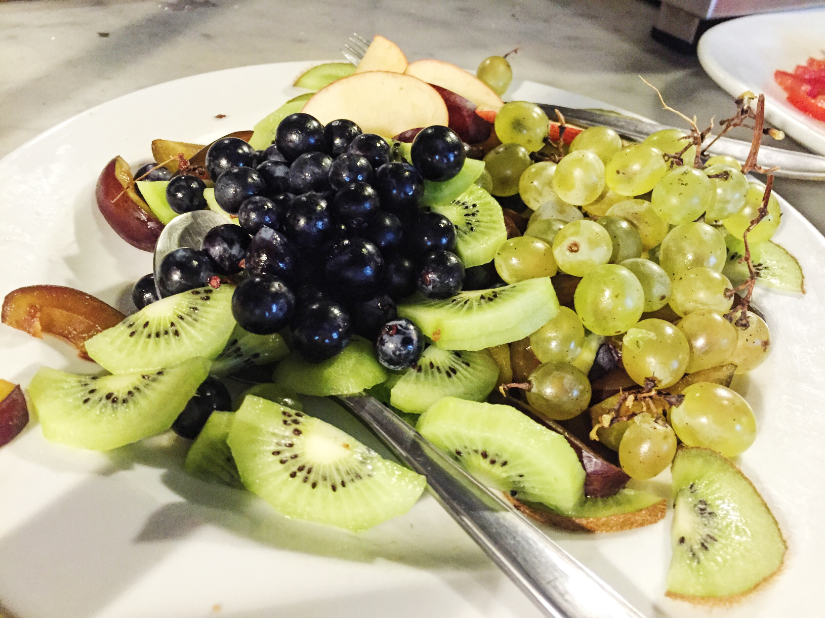 The Interior:
Inside the cafe the ambiance is cozy, dimly lit, with walls in warm colors of reds and browns, wooden tables and chairs, with vintage artwork displayed on the walls.  It is a small cafe with a bookcase in the very back and overall I felt it was inviting and a perfect place to sit for hours with friends, or to simply come by yourself to read a book or study.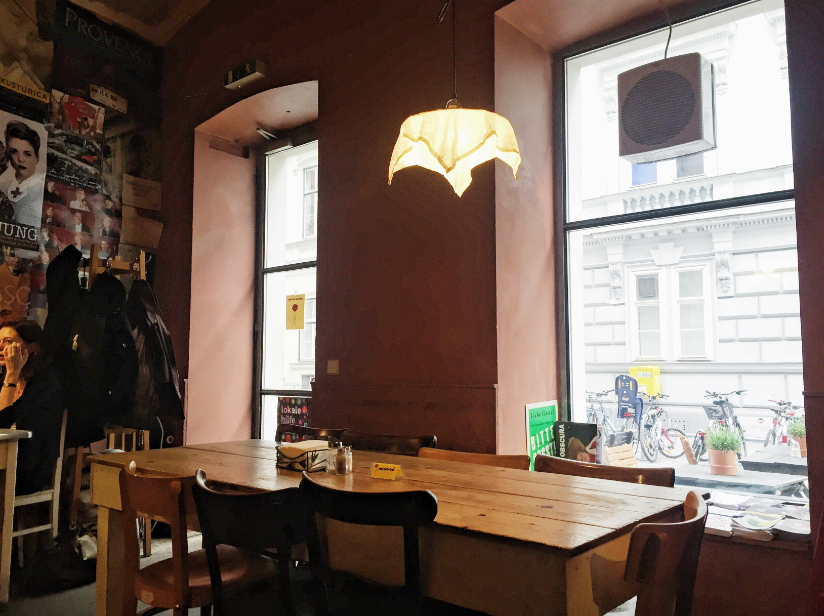 The Brunch:
Cafe der Provinz's brunch buffet are available on weekends and holidays and feature organic food and drinks: For 13.8o you are basically allowed unlimited access to their breakfast bar, which includes homemade crepes, waffles, deli meats, fine cheeses, local spelt bread, fresh fruit and vegetables, cereal and boiled eggs.  You also get a glass of juice (I believe mine was berry flavored) and any other drinks like coffee or tea is extra. I ordered a Melange cause I wanted to enjoy some Viennese coffee that morning (and the coffee was great).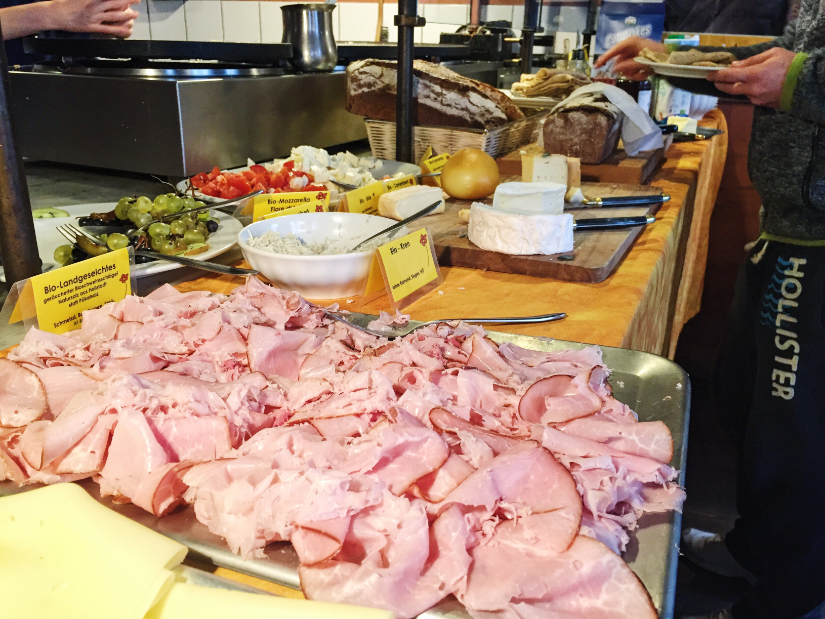 What I REALLY liked was their waffles: freshly made and sprinkled with powdered sugar and cinnamon, I loved putting on the chocolate nougat creme they offered as a side. And I will admit, I ate more than one serving of it — cause they were pretty damn good and it's been YEARS since I had a waffle!  And now I'm inspired to buy a waffle maker…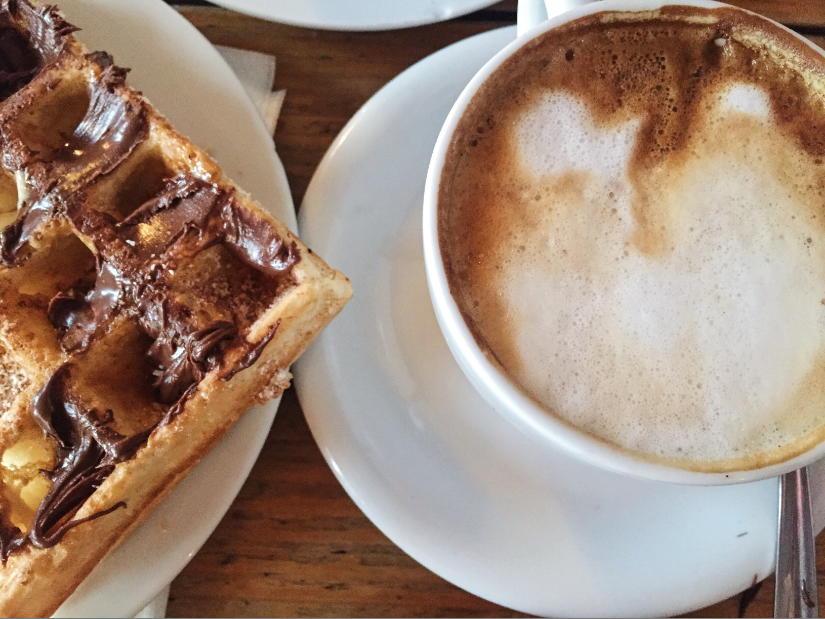 Last Thoughts…
I am looking forward to having brunch at Cafe der Provinz again, especially with my friends, and also eating lunch there some day.
Additional Info:
On their website you can see exactly who and what their suppliers are for their food and drinks.

On their regular menu Cafe der Provinz make Galettes, which are stuffed crepes and supposedly are very tasty.

They even have a

video on YouTube

where you can see more of the interior and how they make their crepes.