Wien Hauptbahnhof (Vienna's main train station) opened this year in October and one of their new features is a fast-food restaurant called Burger Bros.
I checked it out and observed the clean area. A few customers seemed to be enjoying their meal. I ordered a Regular Classic Burger (6.99 Euro) while my husband ordered the Chuck Norris Chooses (CNC) Burger, which has two beef patties.  We also ordered fries and took a seat while our food was being prepared.   The table I sat in had a display of (to my amusement) Heinz Ketchup and 2 hot sauces available for one to freely use for their food.  (Many fast-food places here in Vienna charge you extra for sauces).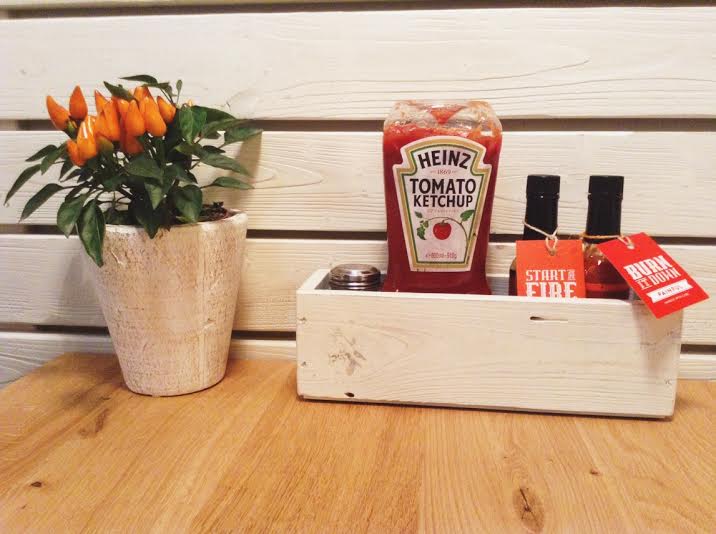 My meal was brought out to me by a worker who traditionally said Mahlzeit which translates to "blessed meal," — basically a term the Viennese use to politely wish another to enjoy their meal.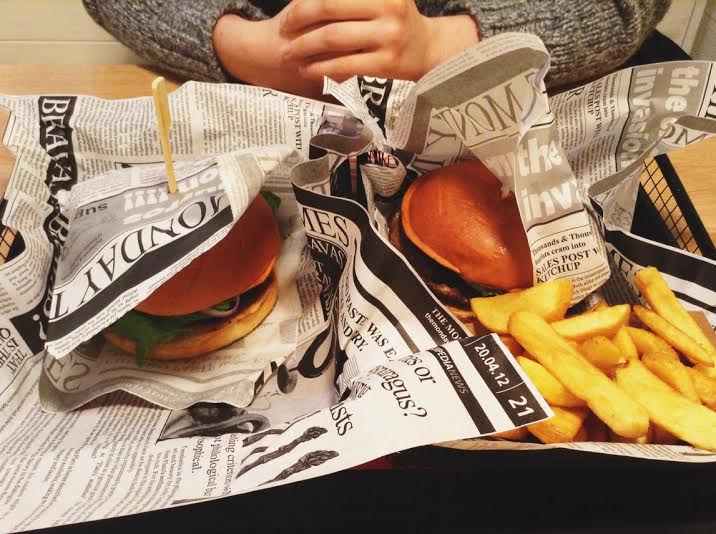 I took my first bite and I was impressed; the meat, cooked well, was juicy. The red onion, lettuce and tomato were fresh and the barbecue sauce was just enough. The bun was soft and not dry.  I became daring and tried one of their hot sauces and found it to be a good spicy kick to the burger.  The fries were thick, fat and with a slight crunch on the outside while the inside was soft.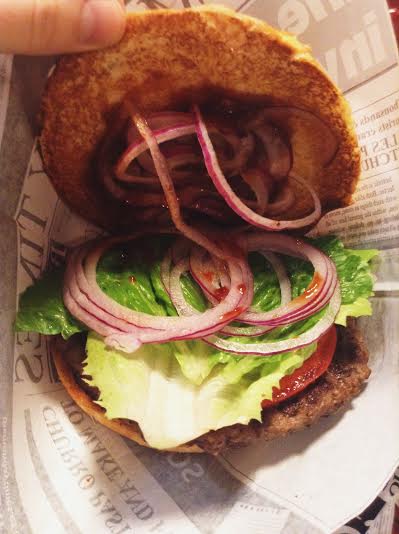 I finished my burger wanting another one. To me, it was that good.  The burgers are not cheap to order, but the quality is great.
I definitely recommend you to check out Burger Bros. Who knows, you may just see me there 🙂
Translated in English from their website:
BURGER BROS. is all about burgers. We offer everything from classic American burgers to fine gourmet burgers. They can be enjoyed either in our stylish restaurant or as take-aways. Our burgers are made fresh to order and ensure innovative burger creations in premium quality. At BURGER BROS. quality is our top priority. The freshest ingredients, homemade sauces and above all 100-percent beef give our burgers their unique flavour. Our selection is completed by a special breakfast menu that boasts equally fresh ingredients and innovative combinations. Come and immerse yourself in a world of flavours at BURGER BROS. and enjoy the best burgers in town.