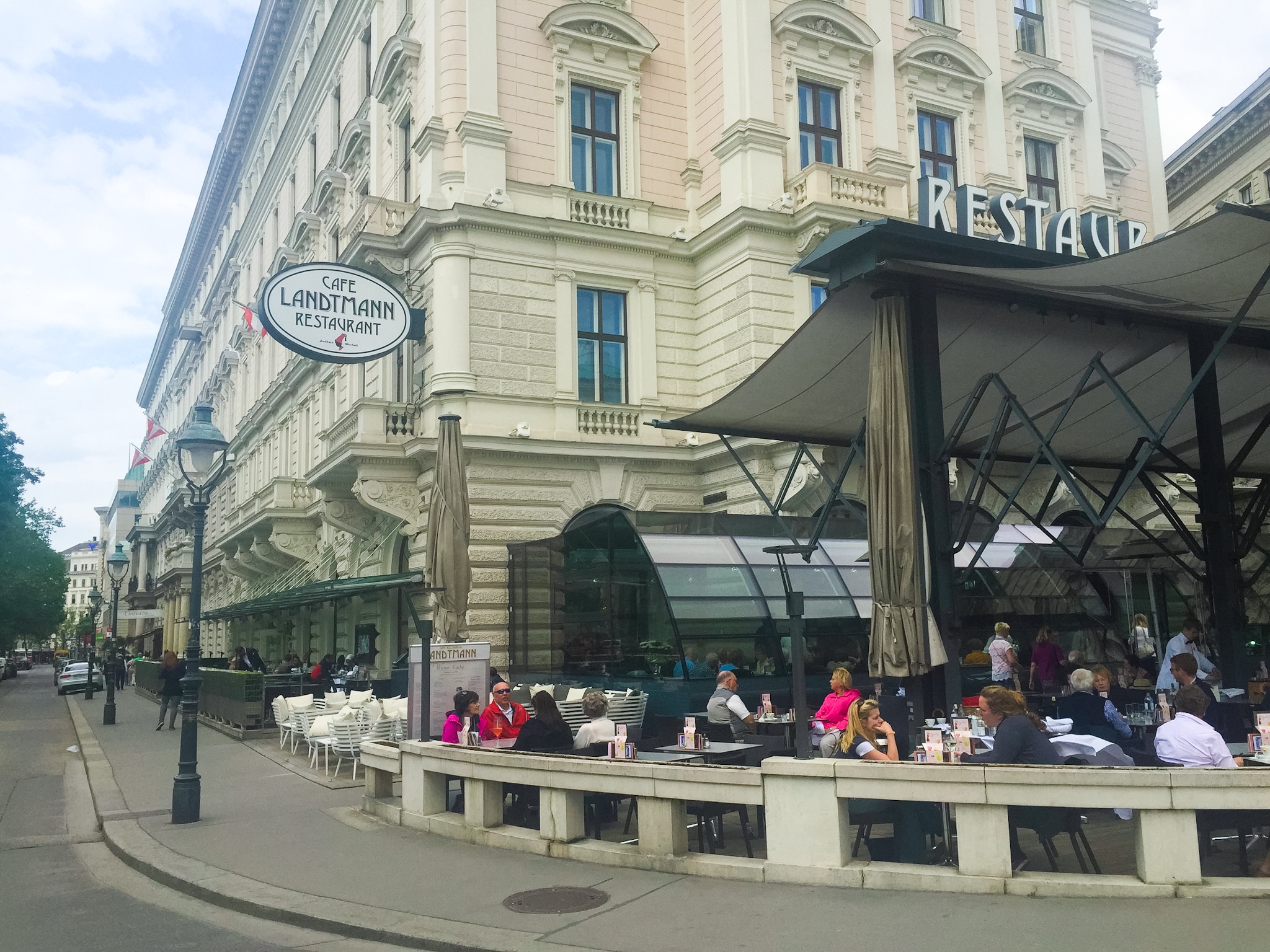 Known to be the cafe where the famous psychologist Sigmund Freud use to visit in winters and evenings, Cafe Landtmann is an elegant Viennese cafe and tourist hot-spot founded in 1873.  This non-smoking cafe is very easy to find — it is next to the Burgtheater (pictured below) which is across the street from the City Town Hall — Rathaus.
Because this cafe is well-known, it is suggested to make a reservation before you come here.  I have walked by this place many times and there has always been many people eating there. So I made sure I went on their website to reserve a table for me and my husband before our visit.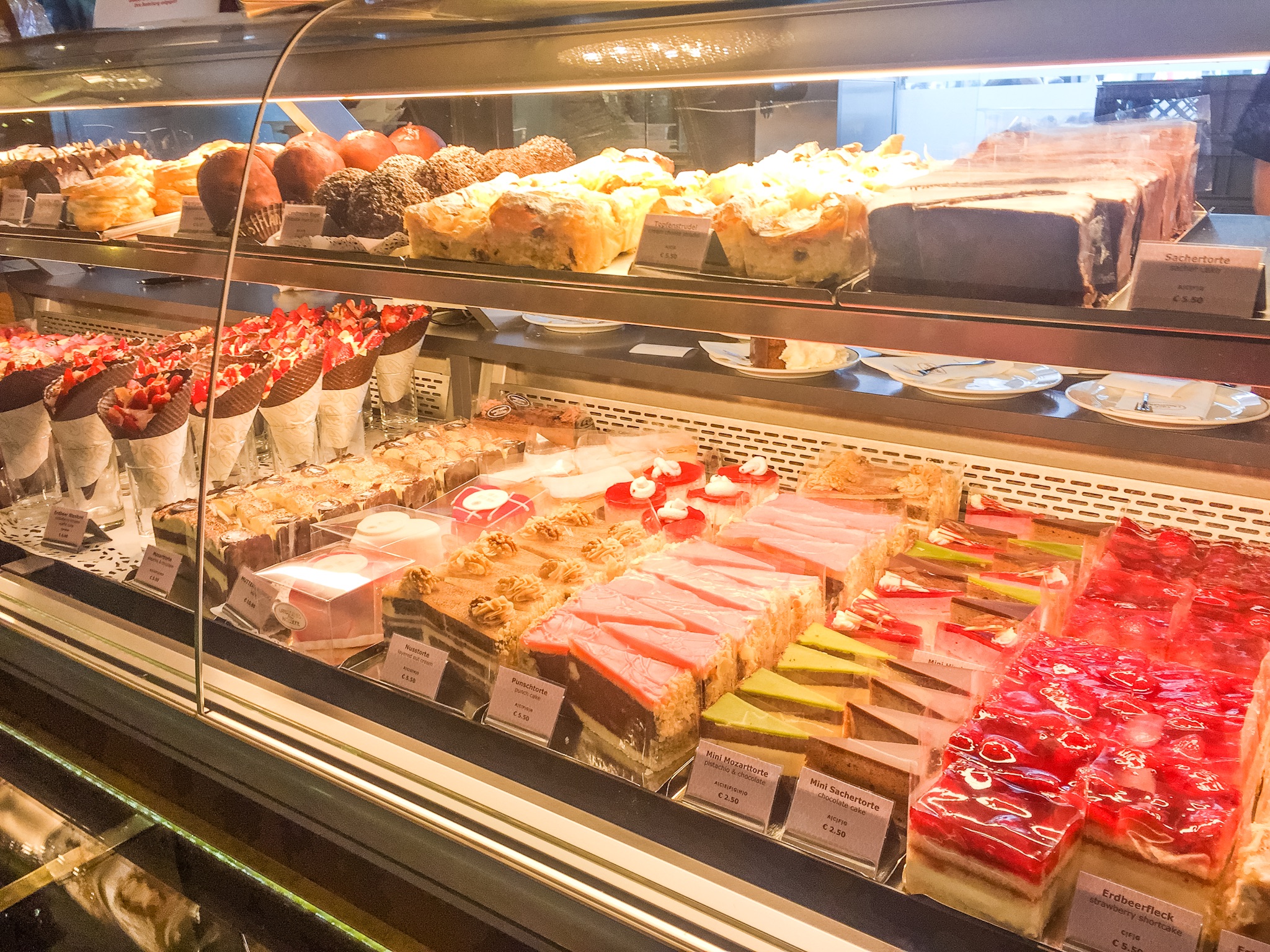 There are a few different rooms one can sit in. The room we walked through had a beautiful chandelier in a bright room.
We got to sit in the main dining room with a cozy rounded booth, wooden dark walls and amber lamps hanging above us.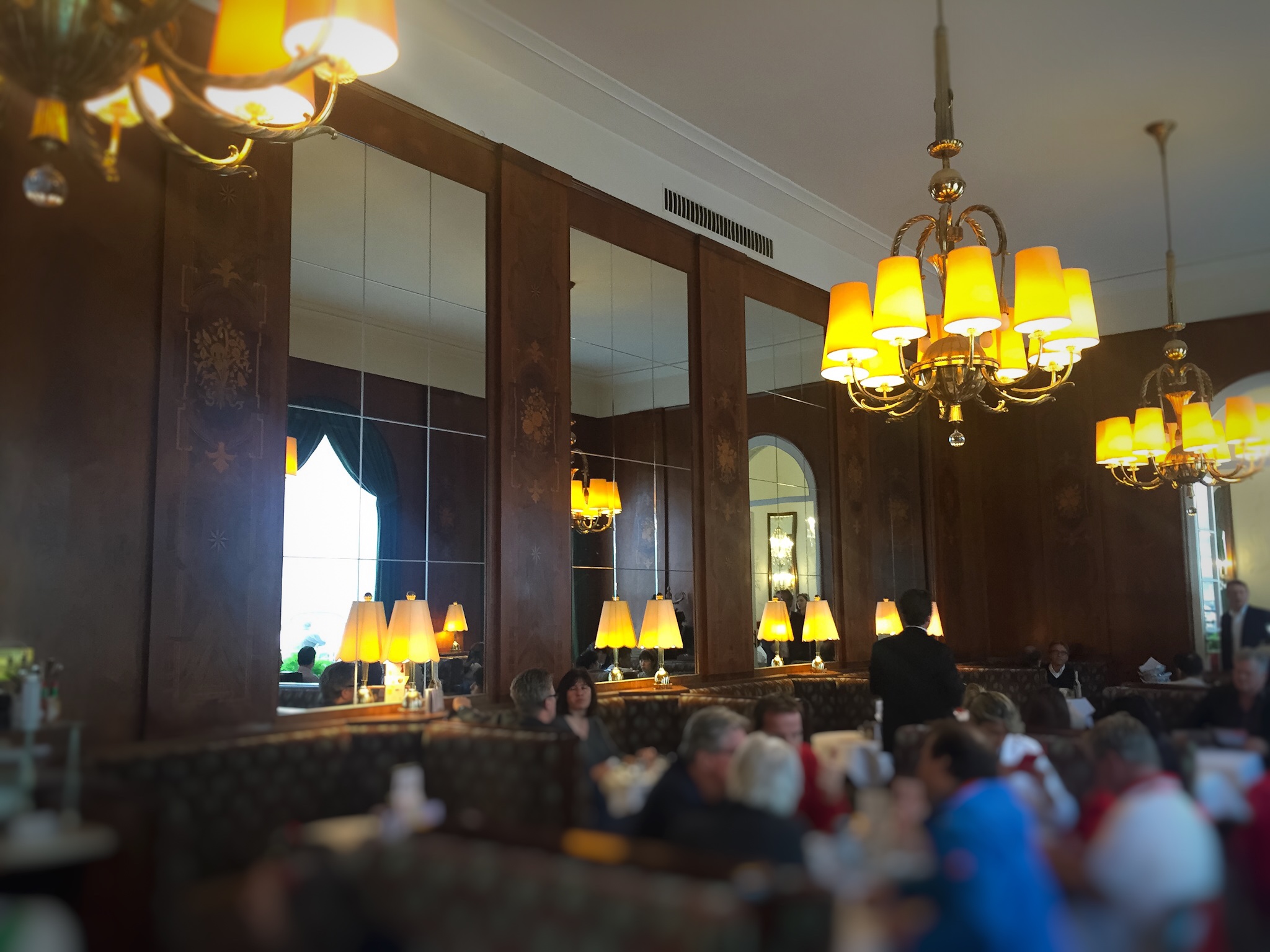 Cafe Landtmann is known for its Melange, cakes and its apple strudel. 
Can you guess what I decided to get? 🙂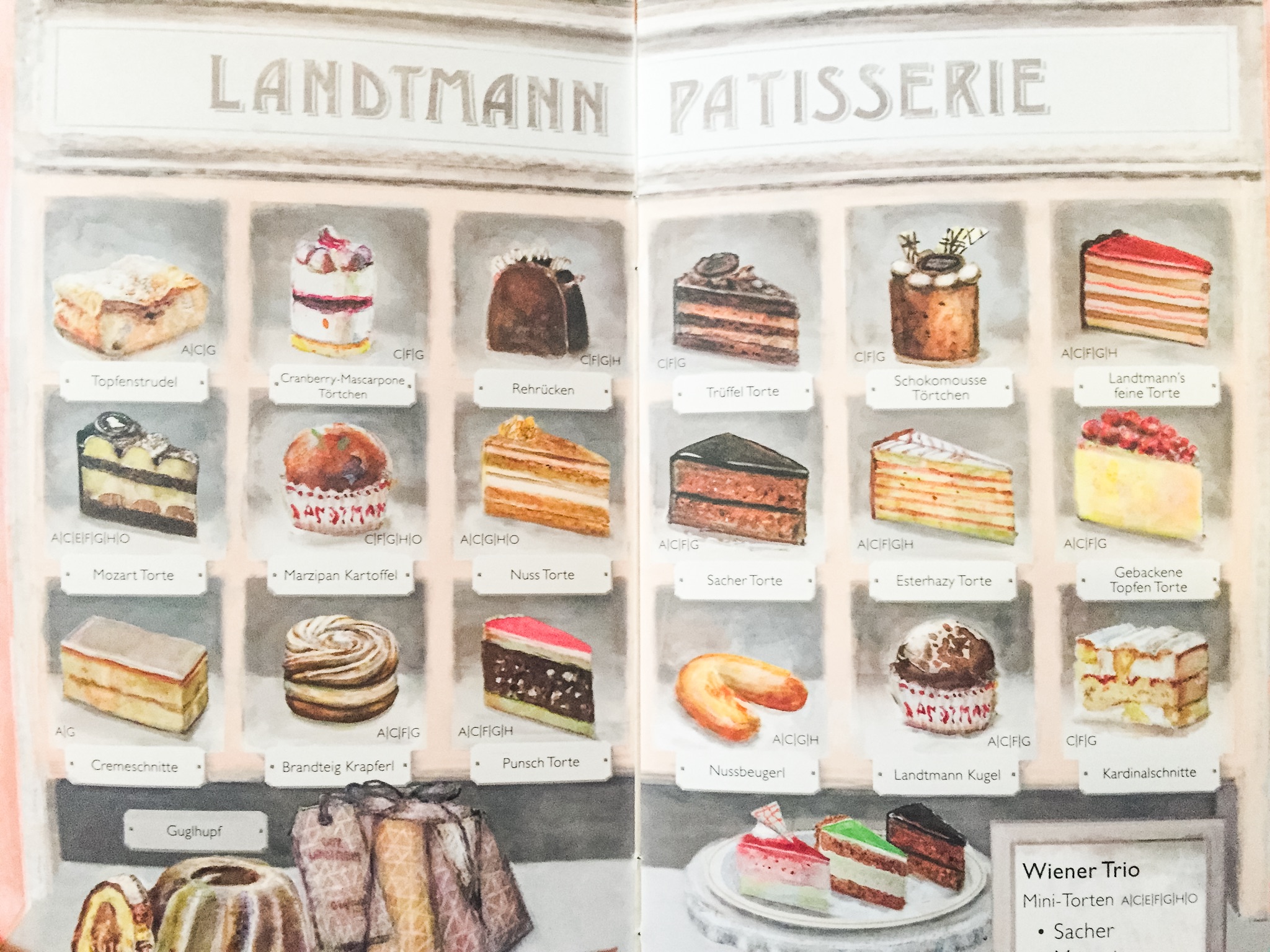 A melange and apple strudel! 
The Melange is a mild coffee with hot milk and froth on top and comes in a fancy looking cup with the cafe's name on it.  Viennese coffee, in my perspective is not very strong and can be a little bitter, but if you're into coffee I definitely suggest you give Viennese coffee a try to see if you like it.
The apple strudel had a light crisp shell and inside was plumped up with apples, cinnamon sugar, and raisins. I chose to have my apple strudel with whipped cream (you can also choose vanilla sauce or ice cream with it) and even though everyone has their own taste and preference when it comes to apple strudel, I personally found this one to be reallllllllllllly good.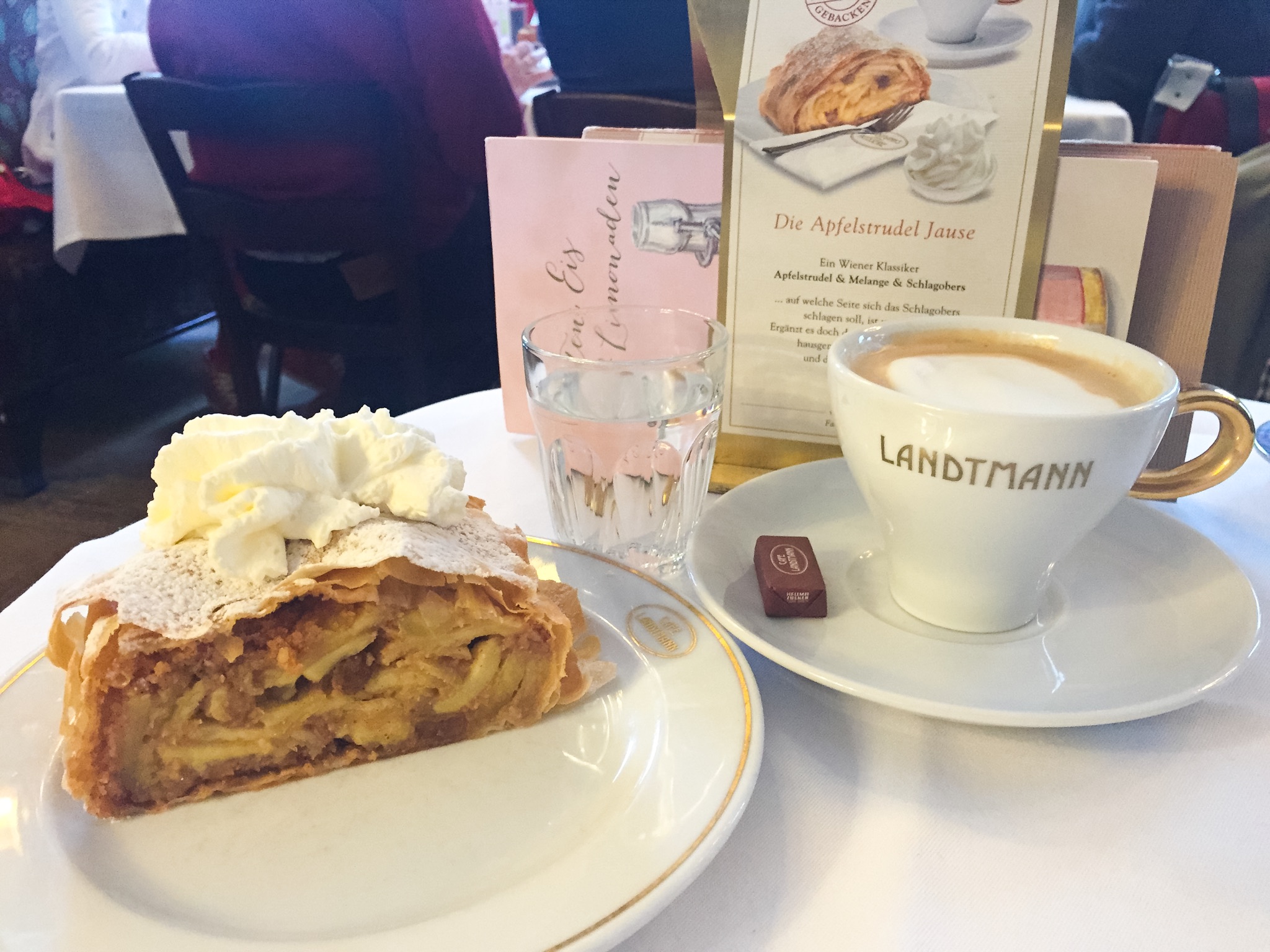 I also got to try Landtmann's Raspberry Mascarpone cake. It tasted like a cranberry cheesecake…soooo good…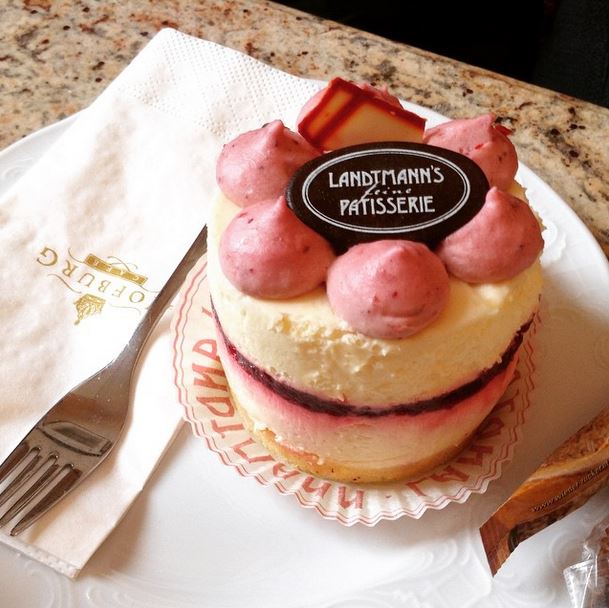 So Cafe Landtmann is a Viennese Cafe you can check out my dear friend and reader. If you go here, let me know how your experience was!