Just a 5 minute walk from the U2 Krieau metro stop lays the adorably cute British tea-room inspired cafe, Cafe Little Britain.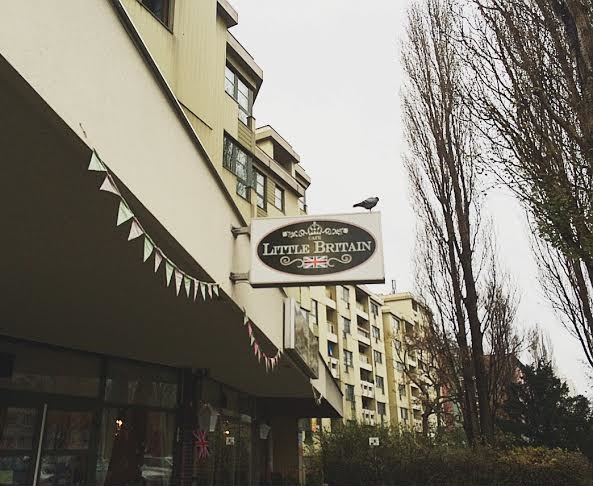 I discovered this charming place through Instagram at first and was so intrigued by the tea-room environment and delicious-looking well-portioned breakfasts I knew I had to check this place out.
So far, I've been here several times and just the other day I made another stop and knew it's about time I write a blog about this cafe.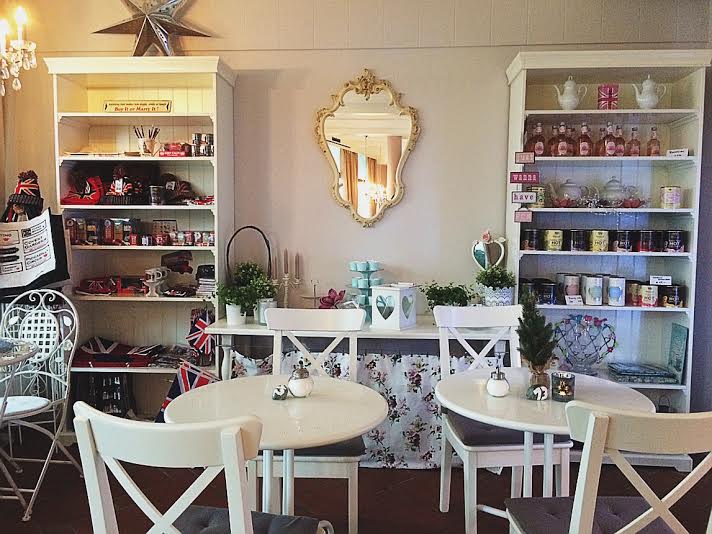 First off, if you are going to come here on the weekend, I suggest you make reservations for this cafe (either by phone or e-mail), otherwise you may have to sit outside, and I'm quite sure you'd want to enjoy the tea-room ambiance inside.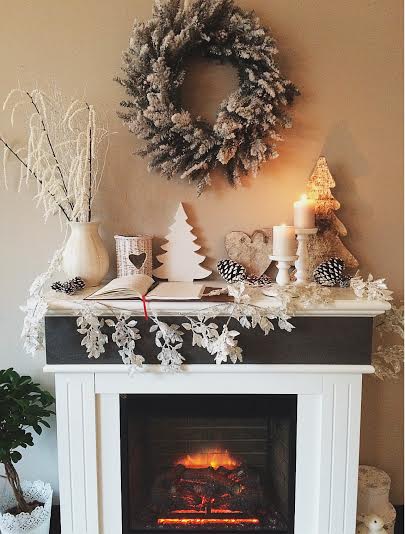 So, for beverages, they serve a nice variety of teas, coffees, smoothies, non-alcoholic and alcoholic drinks, and to my delight, a variety of specialty drinks like White Chocolate, and Creme Brulee.  I enjoy coming here for breakfast and indulging in one of their finely imported British teas.
Featured below is the sweet Red Bush Vanilla tea (rotbusch vanille) with the Creme Brulee drink.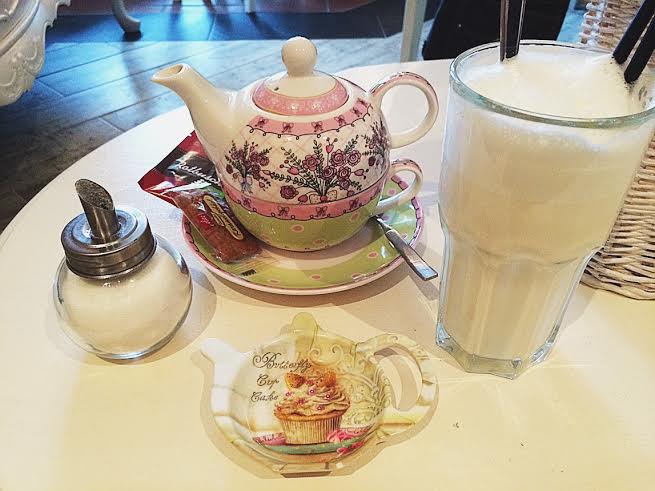 The meals provided are ranged from bagel sandwiches to English breakfasts, vegan breakfasts, yogurt with muesli in a glass, variety of soups and sandwiches, British speciality snacks like scones, and much more.
Featured below is the Queen's breakfast and King's breakfast.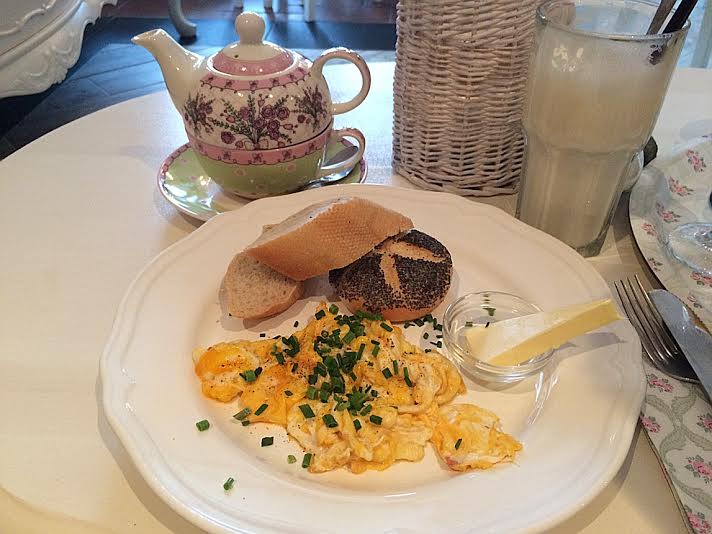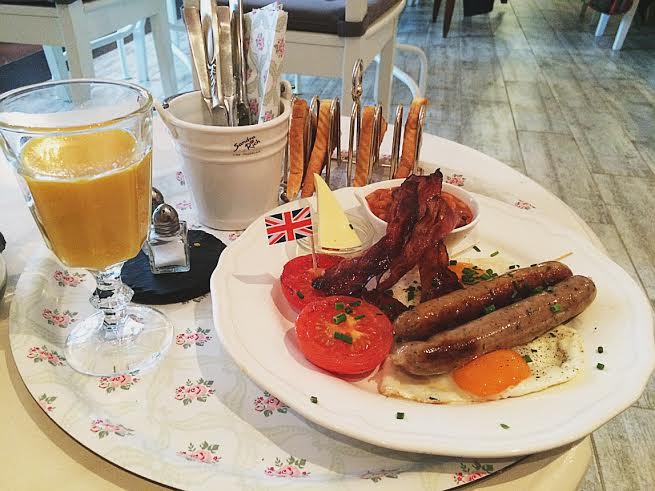 And don't forget about the desserts or sweets: there are plenty of them and right in front of you when you walk in the cafe. A different assortment of cakes, cookies and cupcakes are freshly baked and different every day, so another excuse to visit this place regularly — there is so much to try and taste!
Featured below is the Vegan breakfast and a poppyseed cake (mohnkuchen) with a short bread cookie in the background.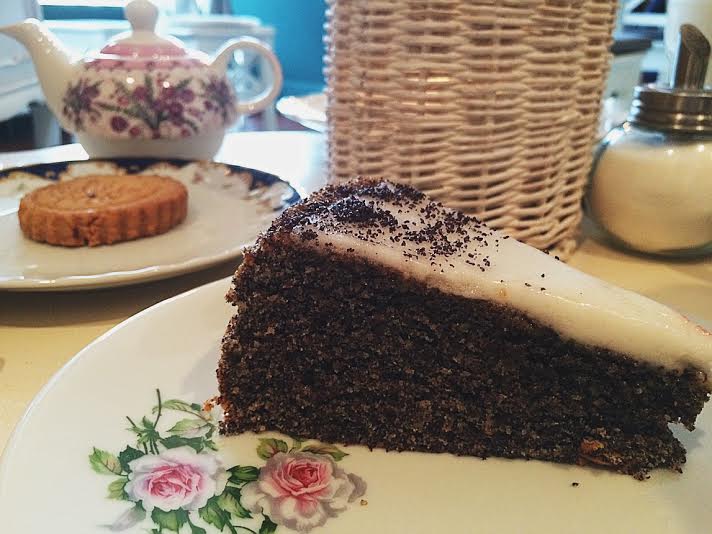 Generally, this cafe is for everyone, but also a nice place to bring your girl friends to chat, celebrate a new job, or an engagement. On that note, you can also call the cafe about setting up parties, workshops and/or events.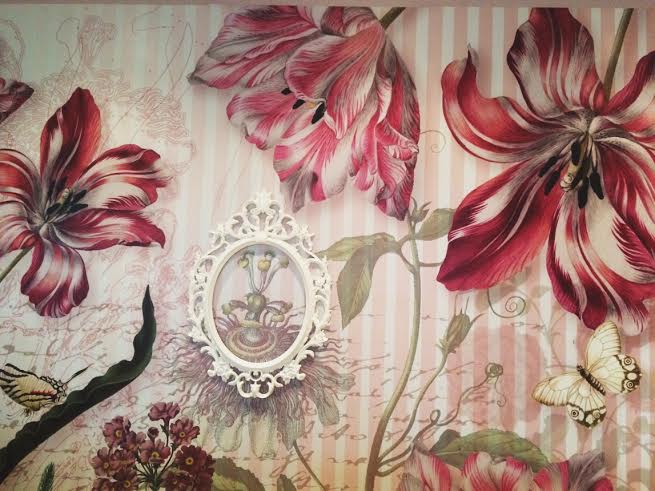 If you want to indulge in British tea-room food and culture, check out Cafe Little Britain.