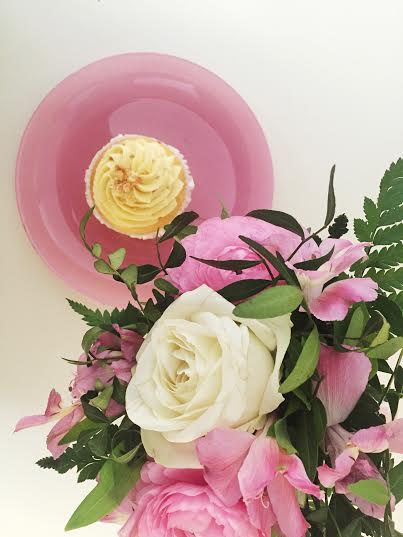 In August of 2013 it was a hot sunny afternoon and me and my husband (who was my fiance at the time) just got done playing some fun rounds of ping pong at Hamerling Park.  My husband wanted to walk back home, so we took a new route and to our delight, stumbled upon CupCakes Wien on Albertgasse.
We were incredibly excited to have discovered a cupcake place in Vienna, we ended up ordering 2 cupcakes each and sat in their lovely garden area around the corner of the shop.  My husband had a blueberry cupcake and a mango cupcake while I had a chocolate cherry cupcake and a vanilla cupcake.  Wow were they good…and for me they are large and filling so I was already satisfied after eating one.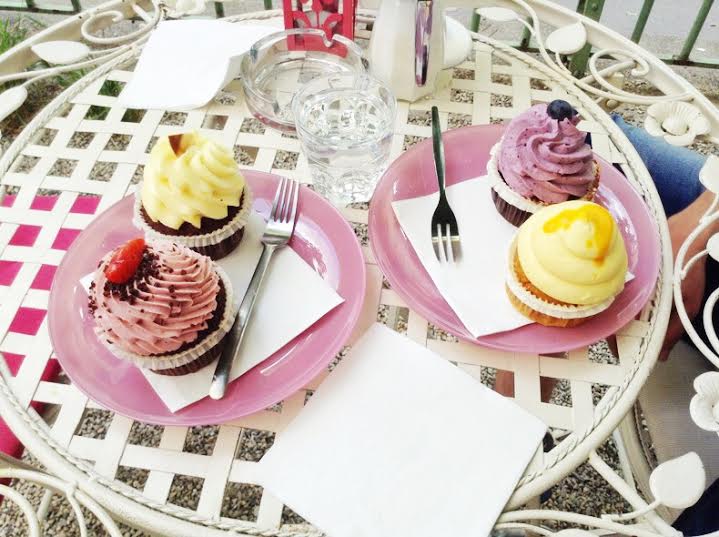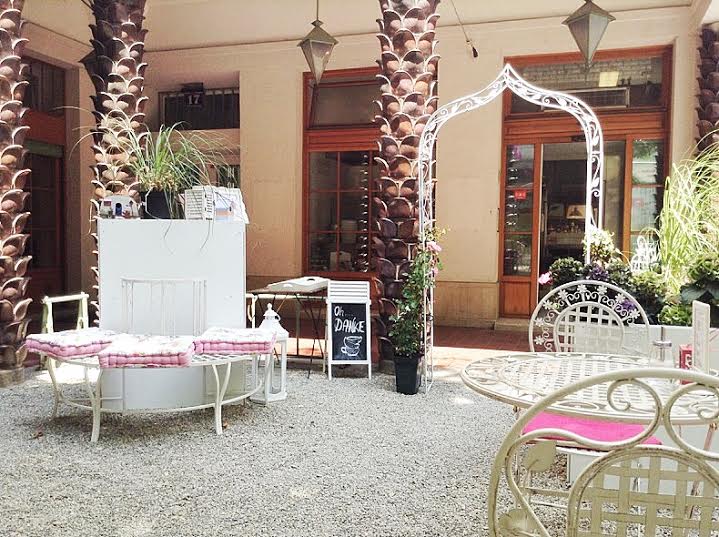 From that day on, CupCakes Wien became our go-to place whenever we wanted to indulge in a fluffy sweet snack, and at first we got a little too excited and ate too many cupcakes within a few weeks, so then we took a step back, considered the price of each cupcake (3.90 Euro each) and realized we need to watch our budget — these cupcakes, we decided, are special and should really be bought as an occasional treat.
The next year, in August 2014 we had the opportunity to eat a variety of cupcakes and a small pretty Hazelnut cake decorated with marzipan fondant and butter cream frosting, all presented on a glass tower, for our wedding, catered by CupCakes Wien. The dessert was so beautifully presented and everything tasted delicious.
Not only do they make great cupcakes and cakes, their menu changes frequently providing season-friendly or holiday-friendly treats like Gingerbread (Lebkuchen) cupcakes during the Winter months and Raspberry cupcakes for the Spring/Summer.  Not to mention, they offer vegan, gluten-free and dairy-free cupcakes — how awesome is that!? So they take food allergies/intolerances and dietary choices into consideration!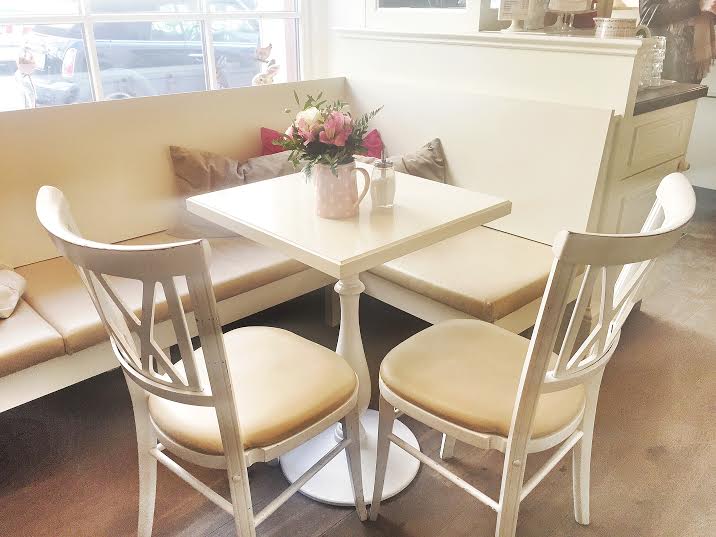 Sometimes they offer lessons (in German only) like cake decorating, cupcake baking, wedding cakes, and private children's courses. Then starting in April 2015 couples can sign up for a romantic candle light dinner for 2, where you are served a 5 course meal with cupcakes, of course. If you're not in a relationship, you can always join their British Tea Parties 🙂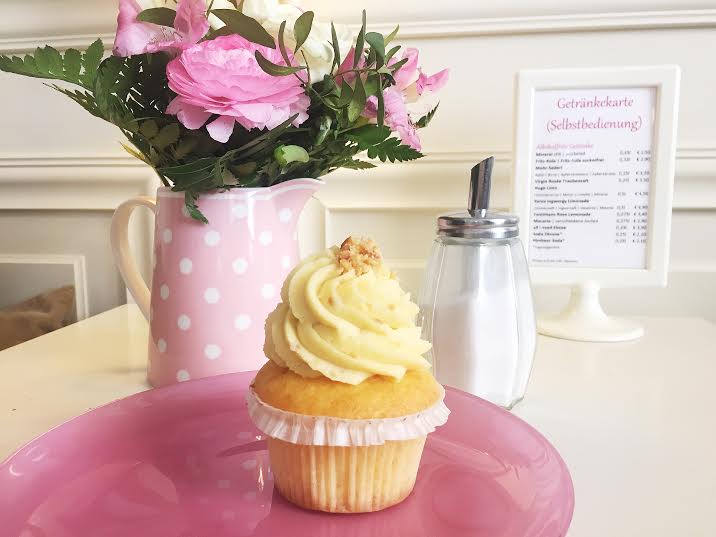 Therefore I can say CupCakes Wien is a place I suggest you check out when you are around Vienna. There are three locations: Their main one is on Albertgasse, while their popular one is at the Museums Quartier, and the third one is along the streets of JosefstädterStraße.
CupCakes Wien: Addresses and Opening Times Here