I am not exactly sure how I found Los Mexikas, but I'm glad I did.  The owner Mauricio Aceves Omana and his staff are from Mexico and make some of the best authentic Mexican food I've ever had.
I was able to go to their spot in the eighth district and sat inside, surrounded by colorful walls and cultural decorations. The staff and servers I interacted with were friendly and had nice smiles, and made the effort to explain to me their meals in English.  Yet even with two locations, this place is popular and seats fills up fast, so reservations are recommended.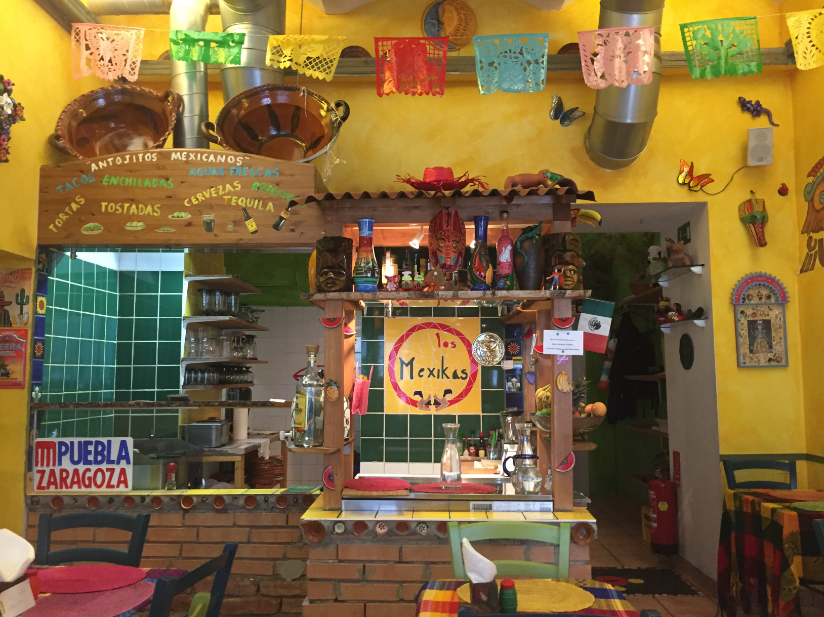 Los Mexikas provides a fun drink menu with Mexican beer, cocktails, wines and non-alcoholic drinks. Me and my family got to enjoy some yummy piña coladas, and we had large appetites so we decided to start our meals with their nachos.  We got the nachos with cheese (Nachos con Queso) with salsa, bean paste, topped with avocado.  But what everyone fought for (including myself) was getting as much of the creamy white cheese on their chip as possible.  For a party of 4, this appetizer was enough for us, considering we had big meals ahead.  However if you're a larger group I suggest you all invest in sharing their Nachos Tower (called Botana Los Mexikas) which has a variety of salad dips and spicy sausage.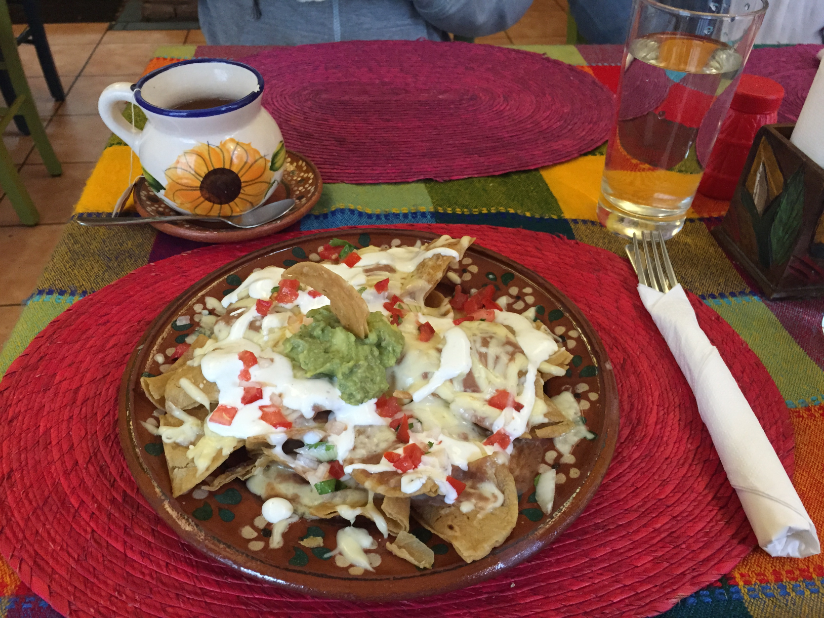 My favorite meal at Los Mexikas is the Enchiladas verdes — corn tortillas filled with chicken, lettuce, tomato, sheep cheese, onion, and sour cream, sitting in a spicy green sauce I couldn't get enough of. My meal was excellent, and is my go-to dinner every time I visit this restaurant (yes, I've already been here many times!).  I've also had their tacos with chicken which was also very good (see picture below).  Not to mention, what I also like about their meals is the amount of vegetables they put on top — they add a hefty serving of lettuce which I'm totally cool with. My husband says this is the kind of food he'd like to eat after a good workout.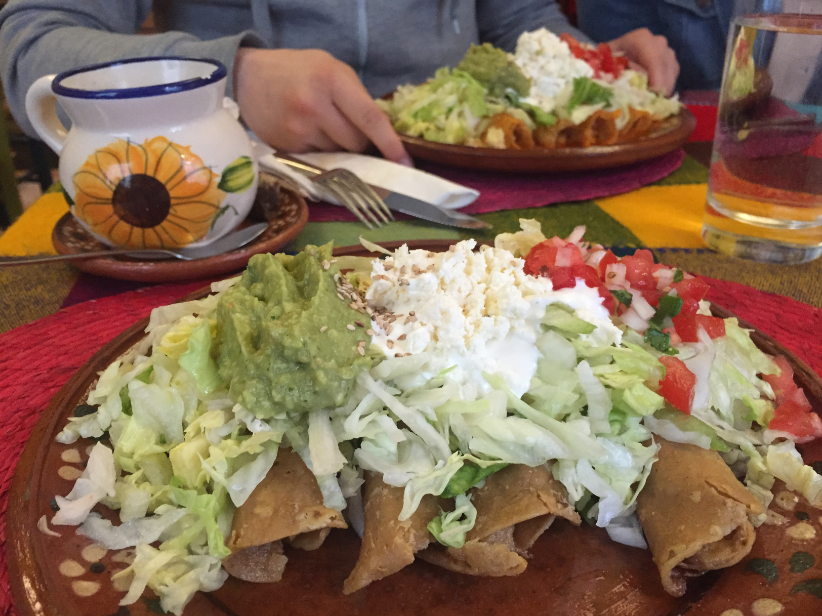 "Growing up in Texas and visiting part of my family in Mexico; I can tell you I know my Mexican food and I miss it very much. Today I tasted some of the best Mexican food Vienna has to offer." — Joe, an American Hiking Guide in Vienna
So dear readers, to conclude: Los Mexikas is definitely a restaurant I recommend for those who love Mexican food or want something fun that is not the standard Austrian cuisine in Vienna.
¡Adiós!