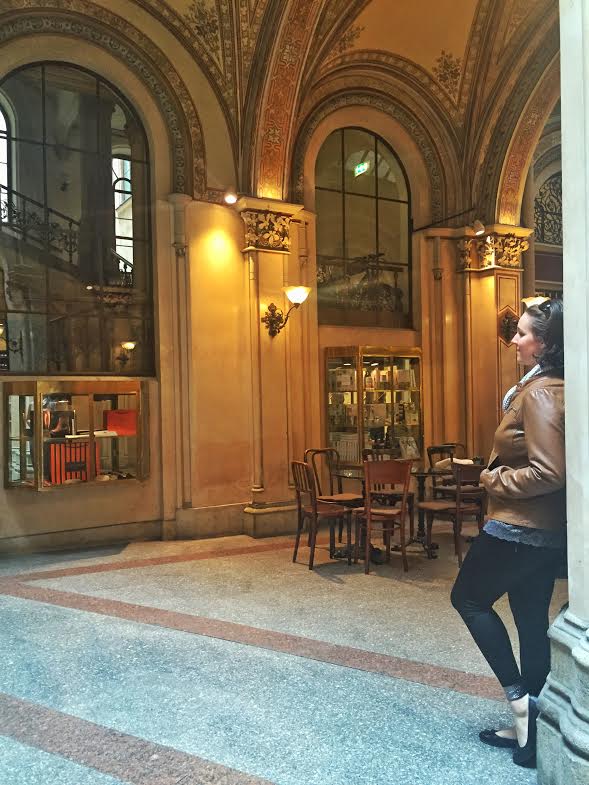 Eine deutsche Version dieses Absatzes finden Sie hier. 
This afternoon I decided to take my husband out for an early birthday lunch in the fancy French bistro Beaulieu, located in the elegant Ferstel Passage. To dress up for the lunch date, I decided to wear my new Precious Leggings by Wolford, an incredibly comfortable and attractive pair of leggings that feel like second skin to me.  Providing a lavish touch with glittery jewels on the bottom, I wore these leggings with black flats topped with a leather jacket. 
Once we were ready, we took the U3 metro to Herrengasse, and walked passed Cafe Central to arrive at Ferstel Passage — an elegant pathway with a fountain of female Danube spirits, luxury shops and cafes all in a space of Renaissance architecture. It is quite a place to walk through and is richly decorated during Christmas time. No matter what time of year you visit this passage, it is a beautiful place I suggest everyone visiting Vienna to check out.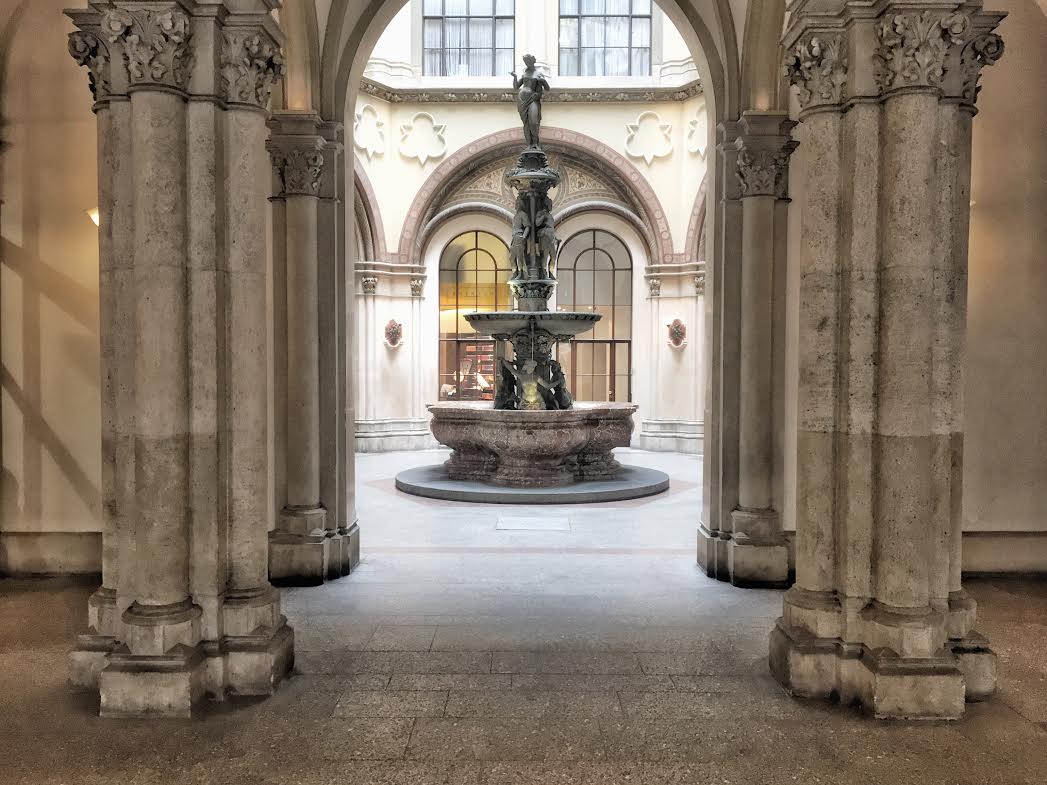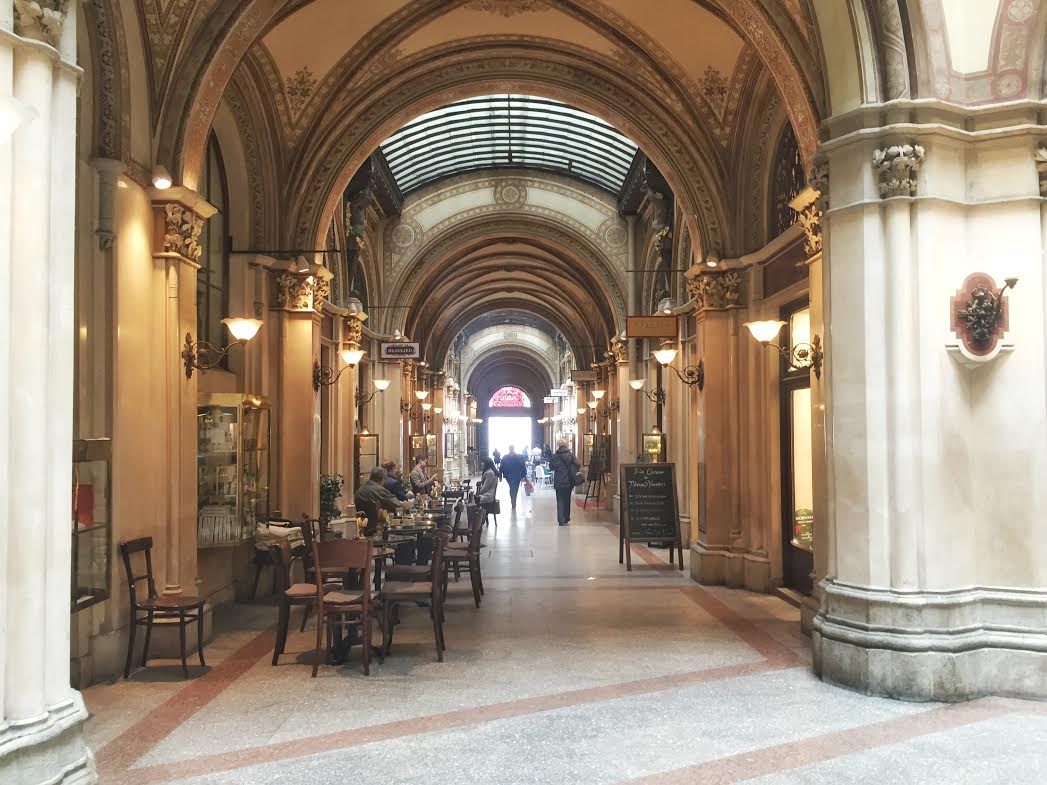 Within Ferstel Passage is Beaulieu cafe. As you walk in you can see displays of French wines, drinks, snacks and jams to purchase. But in front of you is a display of french baguette sandwiches, cheeses, meats, and desserts, all of which look so freakin' delicious to me. Beaulieu is very popular and busy cafe, so come and see if you can fit yourself in here.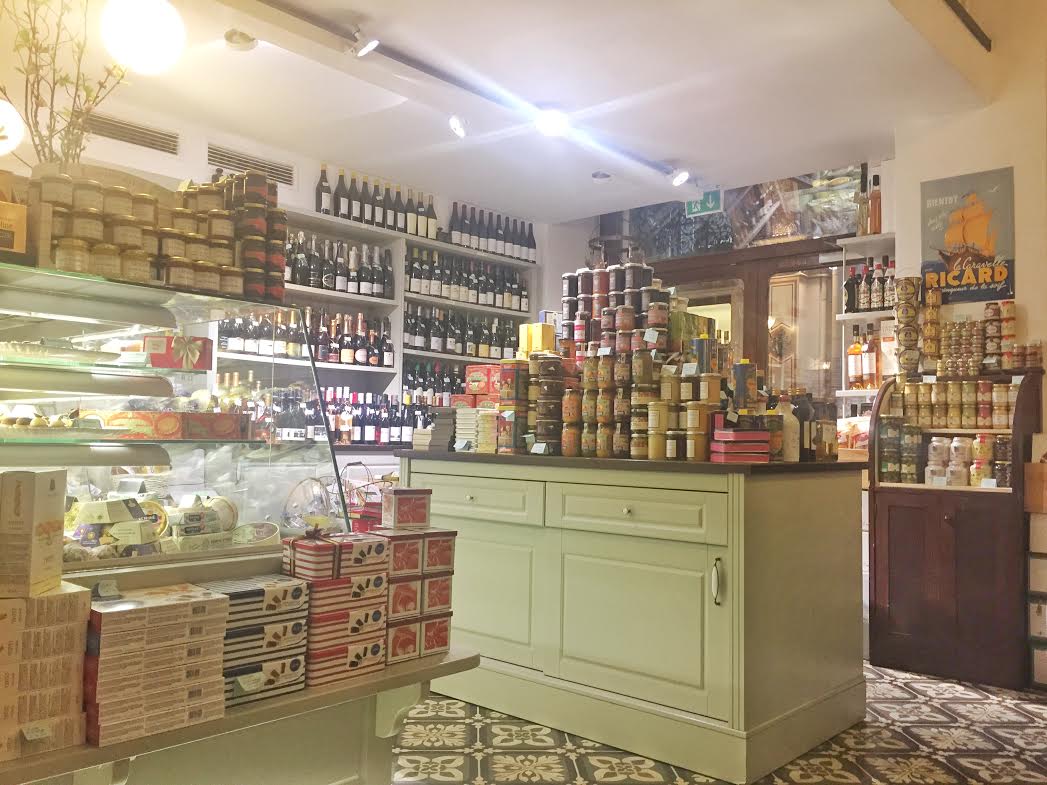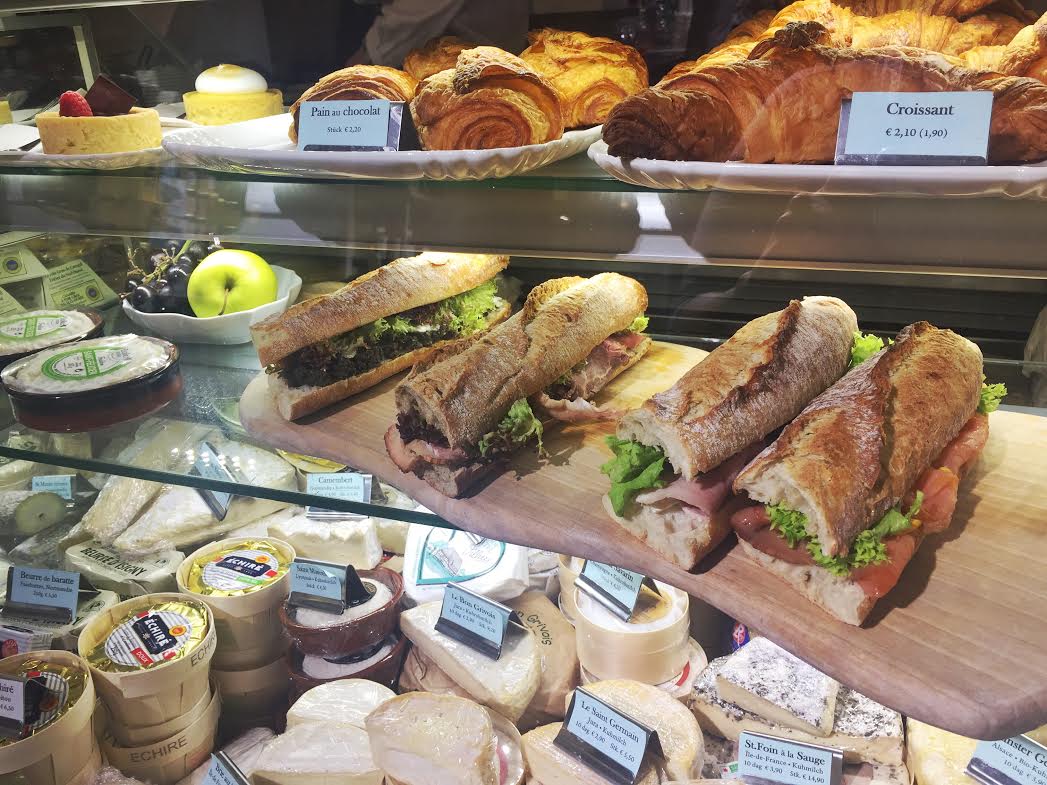 The tables on the ground floor are only small enough for two people, but upstairs there are bigger tables for groups.  The floors underneath are tiled with geometrically shaped flowers, the walls are decorated in simple fashion, and upstairs vintage bird cages hang from the ceiling. You can see more photos of the interior and what the bistro has to offer here.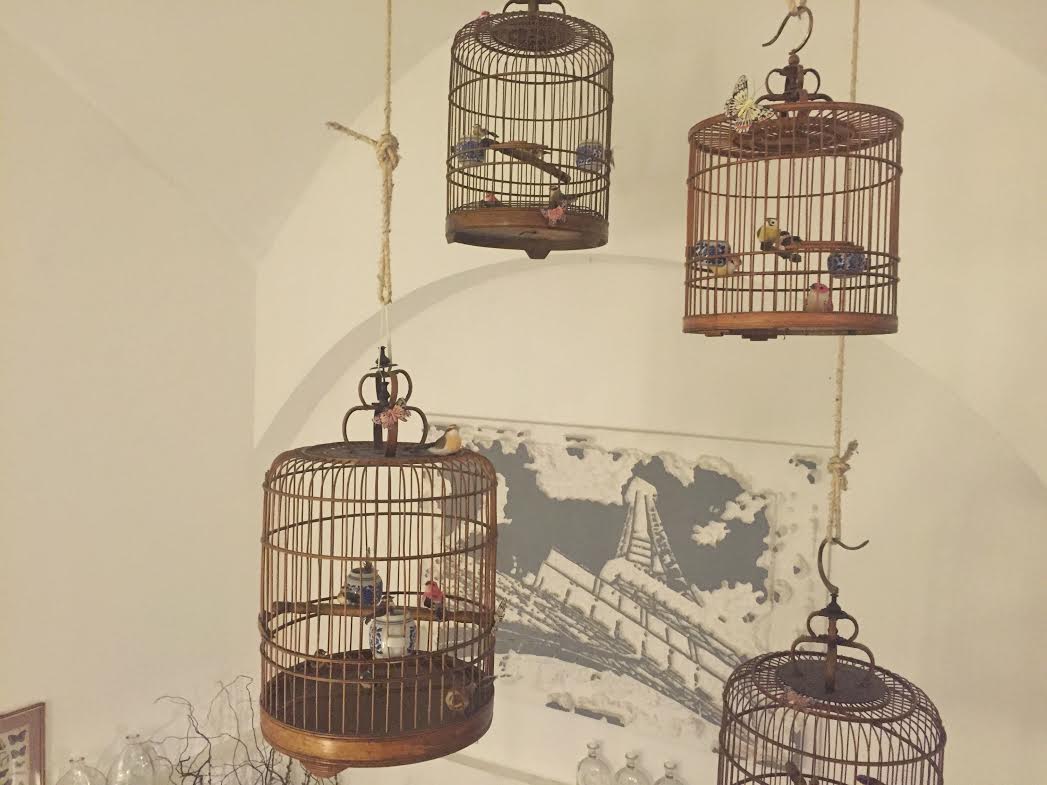 For drinks I wanted to try something different and unusual so I ordered their warm Orange-Lavender lemonade. I know lavender is a popular herb in France, so why not give it a try?  The drink arrived in a large teapot for me to enjoy several servings of and tasted absolutely delicious!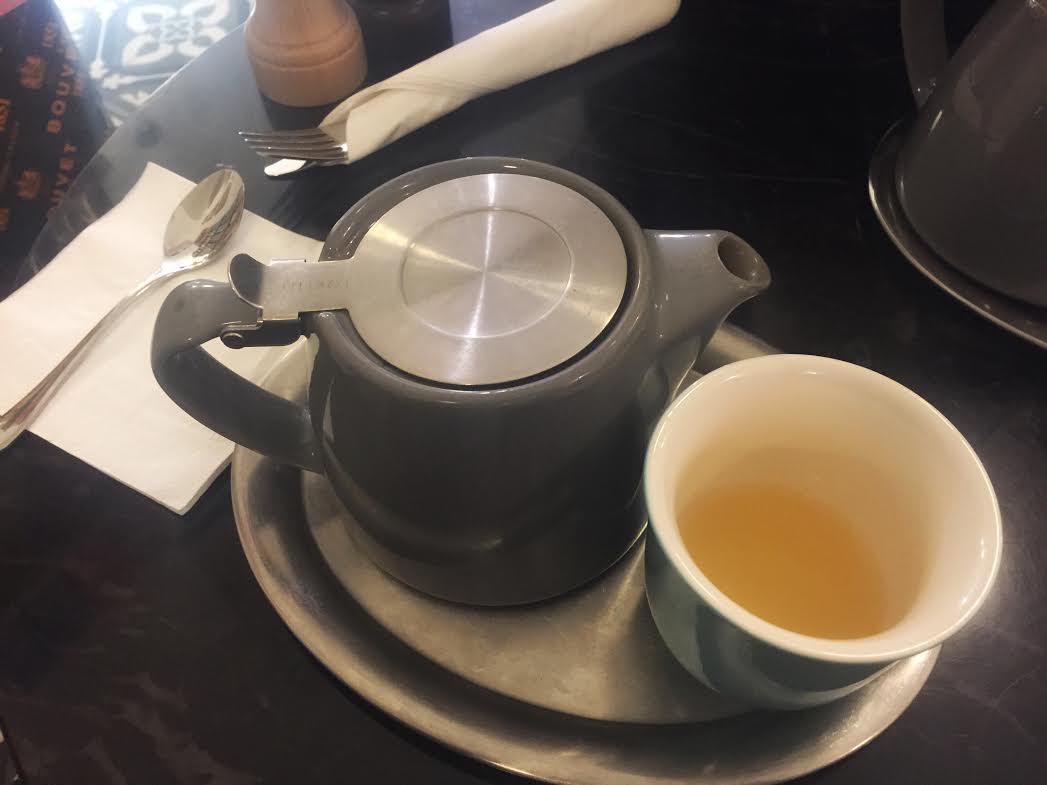 For lunch my husband ordered their quiche and I their Salade Chevre Chaud, a salad with greens and baby spinach, baked goat cheese with honey and thyme, sun dried tomatoes and three pieces of crunchy baguette. It was so good and for it's French portion size (a.k.a. small) I could have eaten another one, but I guess that allowed me room to fit in dessert!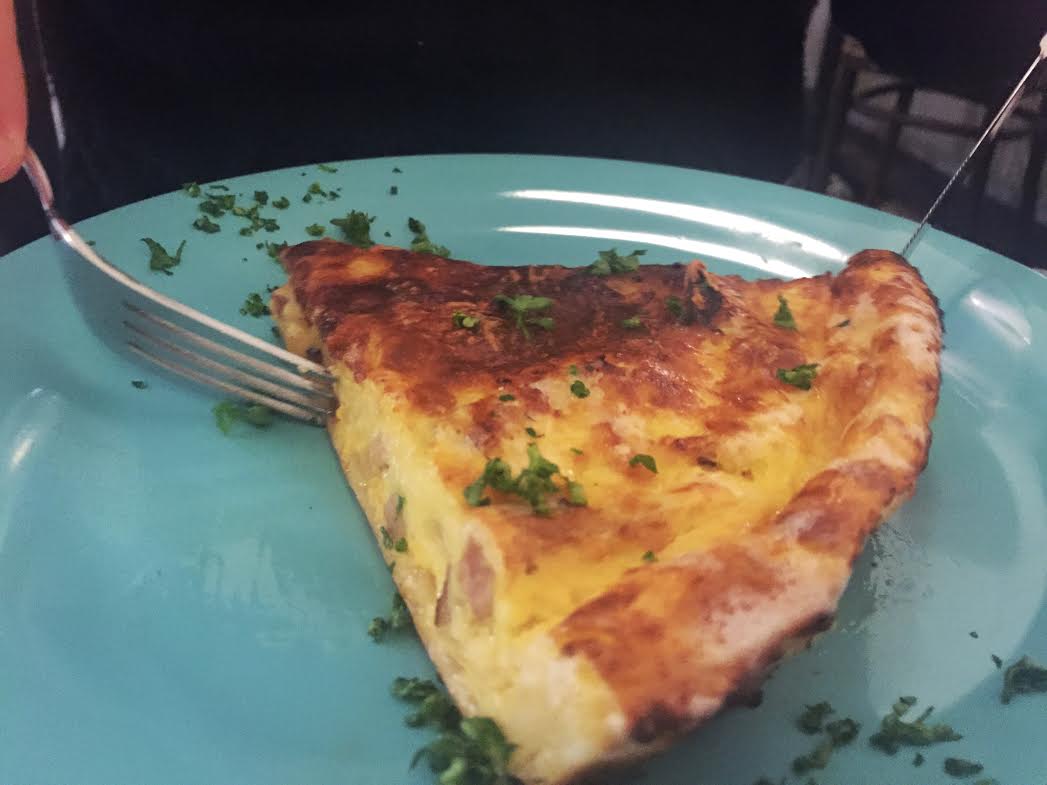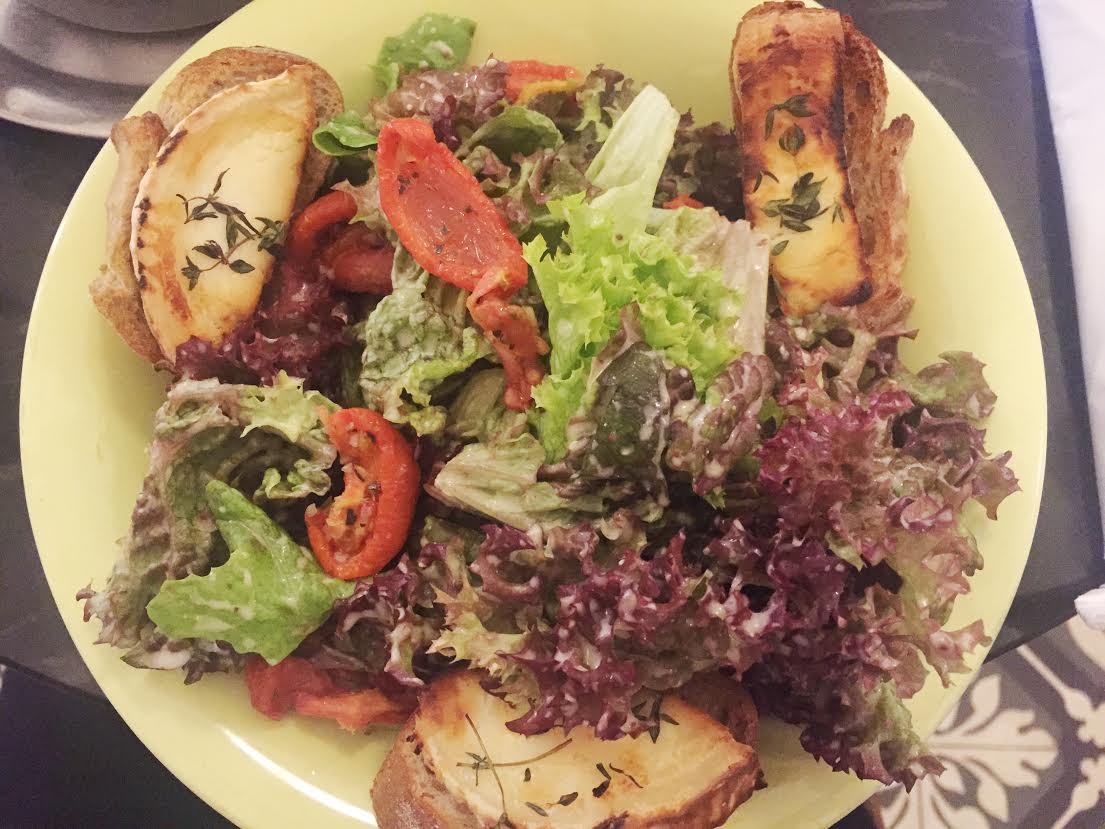 Beaulieu's Tarte Ganache was heavenly with a buttery crust, thick chocolate and raspberry filling garnished with a raspberry, candy piece and a tiny piece of gold (yes, you read that right, GOLD).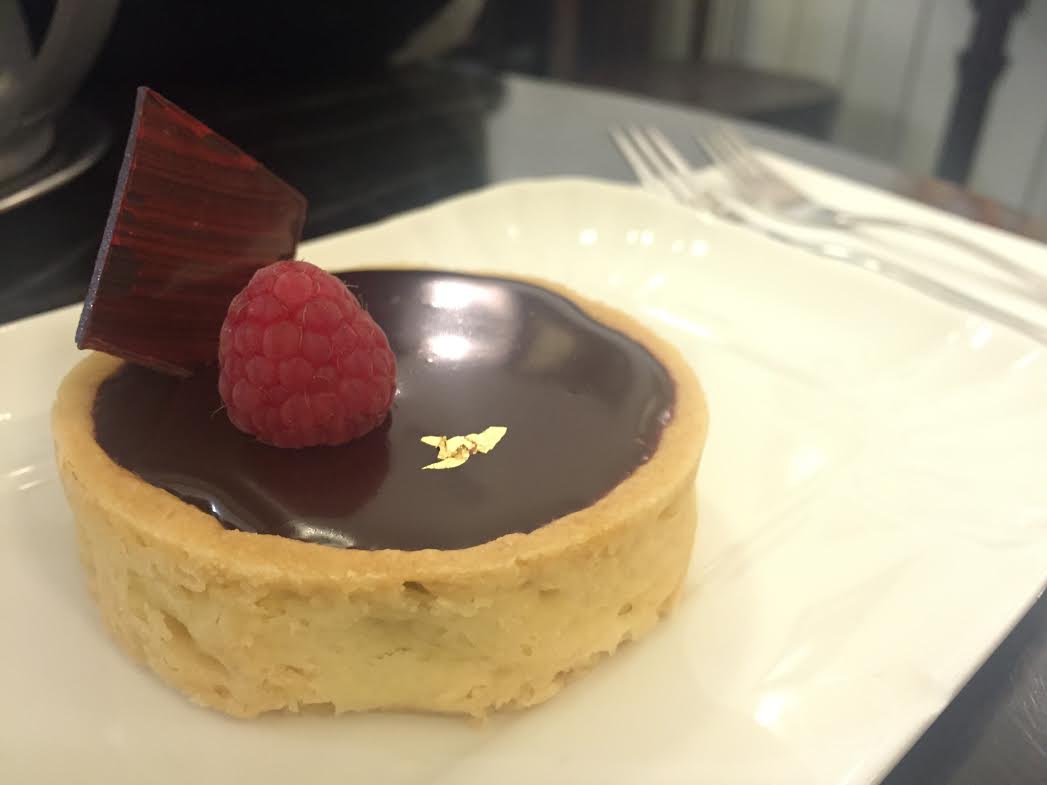 So I will definitely be back. Maybe I will stop by for their Sunday brunch… oh, and every Monday they display their ever-changing lunch menu on their website and Facebook.  
If you have any other french-bistro or cafe recommendations in Vienna you suggest is cool check out, please leave a comment below!
Monday through Saturday – 10 to 23:00. Sunday – 10 to 18:00. Closed on holidays.
Herrengasse 14, Ferstelpassage, 1010 Wien