We all have our morning routines. Some of us wake up before the crack of dawn to work out. Or pound the alarm on the phone to sleep in a little more.
Whatever your routine may be, we all have to get up and out of our beds. Brush our teeth. Hydrate. Feed ourselves. Clothe ourselves. We think about things that matter to us.
Especially as an expat, I tend to think about my job and the occasional interest on whether or not I need a VPN (VPN's give Americans abroad access to USA's fabulous cooking and reality TV shows – been looking at this beginner guide here).
So – it's moments in the morning that define us – even in how we dress. And this is what I want to talk about today.
I recently came across a fascinating science that is all about colors that compliment us best. Specifically, colors that help you in all the ways – that will look good on you, every time.
(And who doesn't want to look good every time).
Mademoiselle Fesch opened my eyes to art that can be part of everyone's self-care regime. One tailored to your unique skin tone, similar to there being diets for your body shape.
Mademoiselle Fesch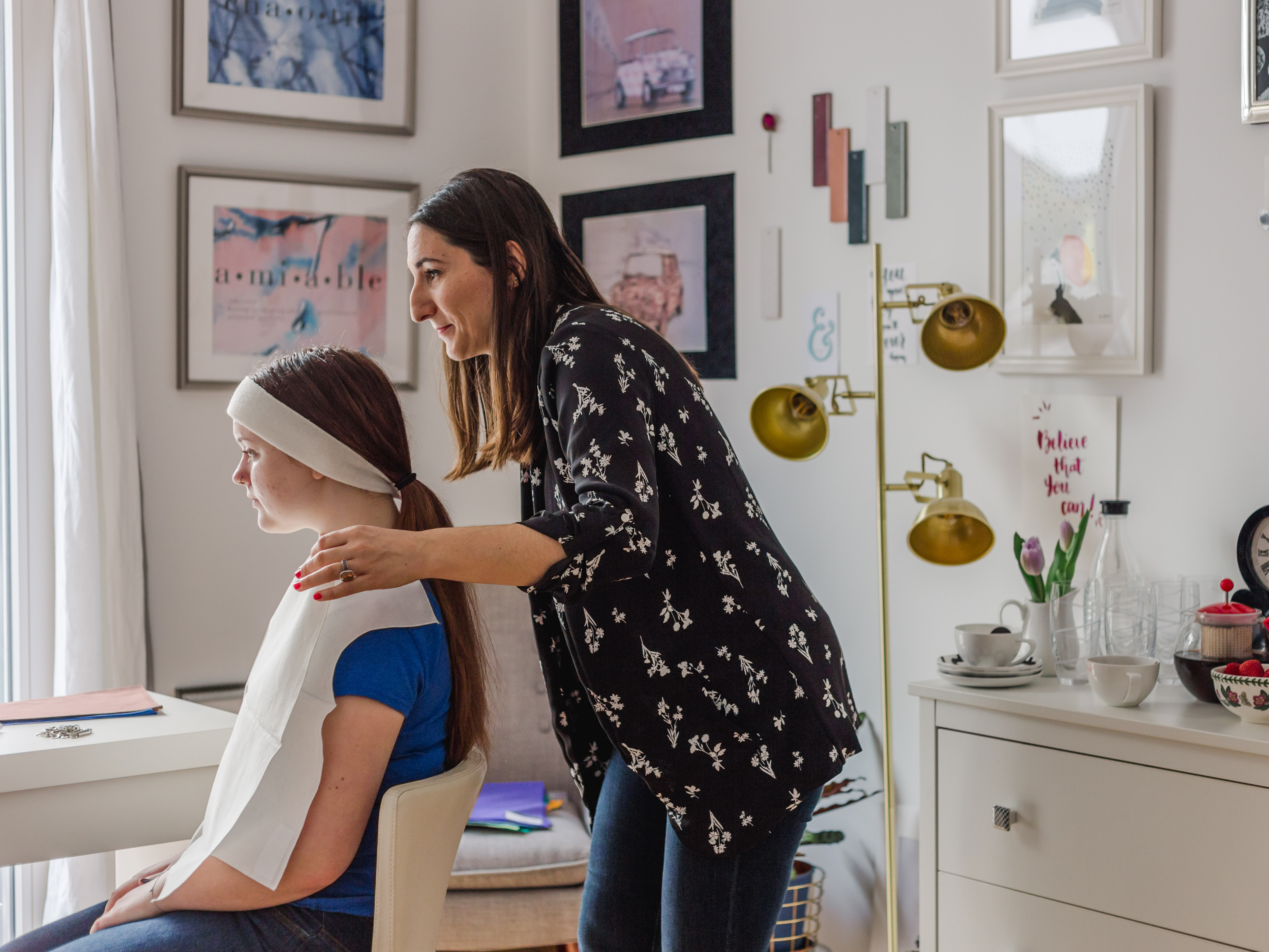 Laure, a.k.a. Mademoiselle Fesch, contacted me some time ago asking if I was interested in trying out her service. Intrigued, I decided to be more of the observer and offer the opportunity to my friend's teenage daughter so I could watch how this process actually turned out.
For as long as she can remember, Laure had people come to her for style advice. A woman from France with a passion for fashion, she became trained in the French technique of personal styling.
She was one of the first to take on a new study that was evolving – "harmonious approach" to color analysis: A state-of-the-art system that identifies the best colors in clothes, (plus makeup and accessories) for each person according to eight seasons throughout the year (yes you read that right – eight! Like Spring, Spring & Summer, Summer, Summer & Autumn, etc).
The Color Analysis Process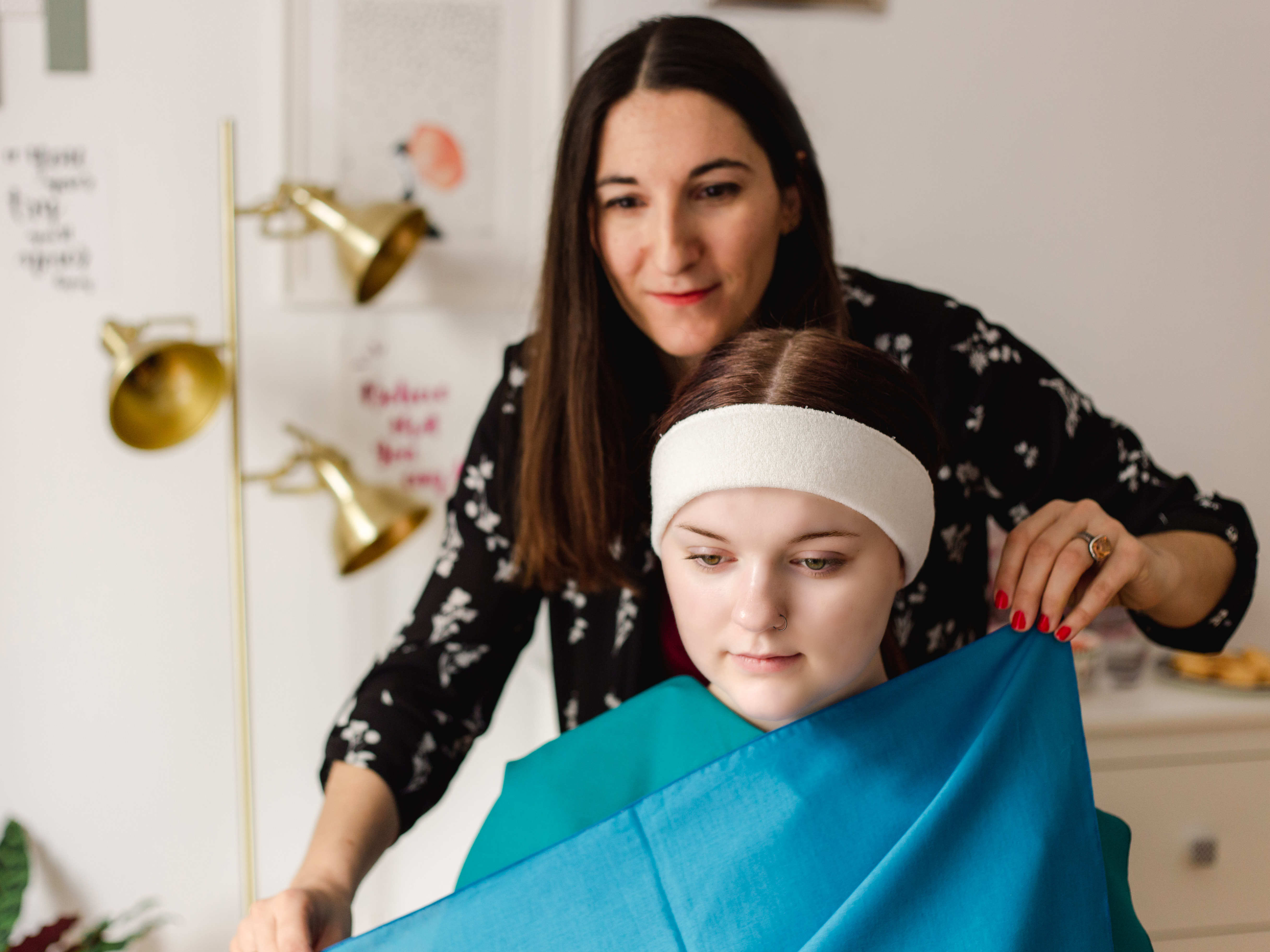 When you meet with Mademoiselle Fesch for your consultation, you'll be seated in a bright room with natural light. It's very important to wash your face and not have any product on because your skin tone and undertone will be analyzed.
So, on a warm Saturday morning, we all met at photographer Erin East's lovely home. As Julie (the daughter/tester) settled down with a freshly washed face, Laure's thick white headband snugly wrapped around her head (a prop from the color analyze process). I watched as Laure laid out a set of smooth, colorful fabrics on the table and took out a color chart. In a few seconds, Laure figured out Julie had a warm skin tone.
Once you know if you have a warm or cool skin tone, Laure will place a colored fabric under your chin. You'll begin to see the subtlest yet prominent effects happen on your skin. The skin will react to the color in a variety of ways. Julie, for example, had army green placed under her chin that reduced redness on her cheeks. Blue created a shadow under the eyes that made her look tired.
I realized upon watching this process that color analysis can actually help with self-esteem. Laure as Mademoiselle Fesch helps you figure out what nature and your mother gave you. Certain colors can bring out your eyes, reduce the sight of pimples, and make your face glow, for example. You just have to understand what those colors are for you.
This consultation is especially helpful if you want to impress at a job interview, first date or a special event. Or heck, you just want to impress yourself.
There are some colors that usually don't look good on everyone – like hospital-clothes-white! There has not yet been a client that can truly fit that color well.
Color, Accepted
Once you know your colors, you're basically set for life. You'll have a reference of which ones can help you "dress to impress," and boost confidence.
While Julie hates the color yellow, we all found out during the consultation that the color actually suited her really well (the golden flecks in her eyes stood out). Laure as Mademoiselle Fesch suggested Julie do some shopping and start trying on yellow accessories. Get comfortable with it.
If you think about it, it's quite funny that the colors we resist can actually complement us the most. For me, I resist the color red but have heard from family and friends I look good in it!
If you are someone in need of a confidence boost, want to learn more about yourself, and/or want to take fashion to the next level, try out the color-analysis. I'm already sold on it and signed up for an appointment in July.
---
Show this photo to Mademoiselle Fesch and get 10% off ⬇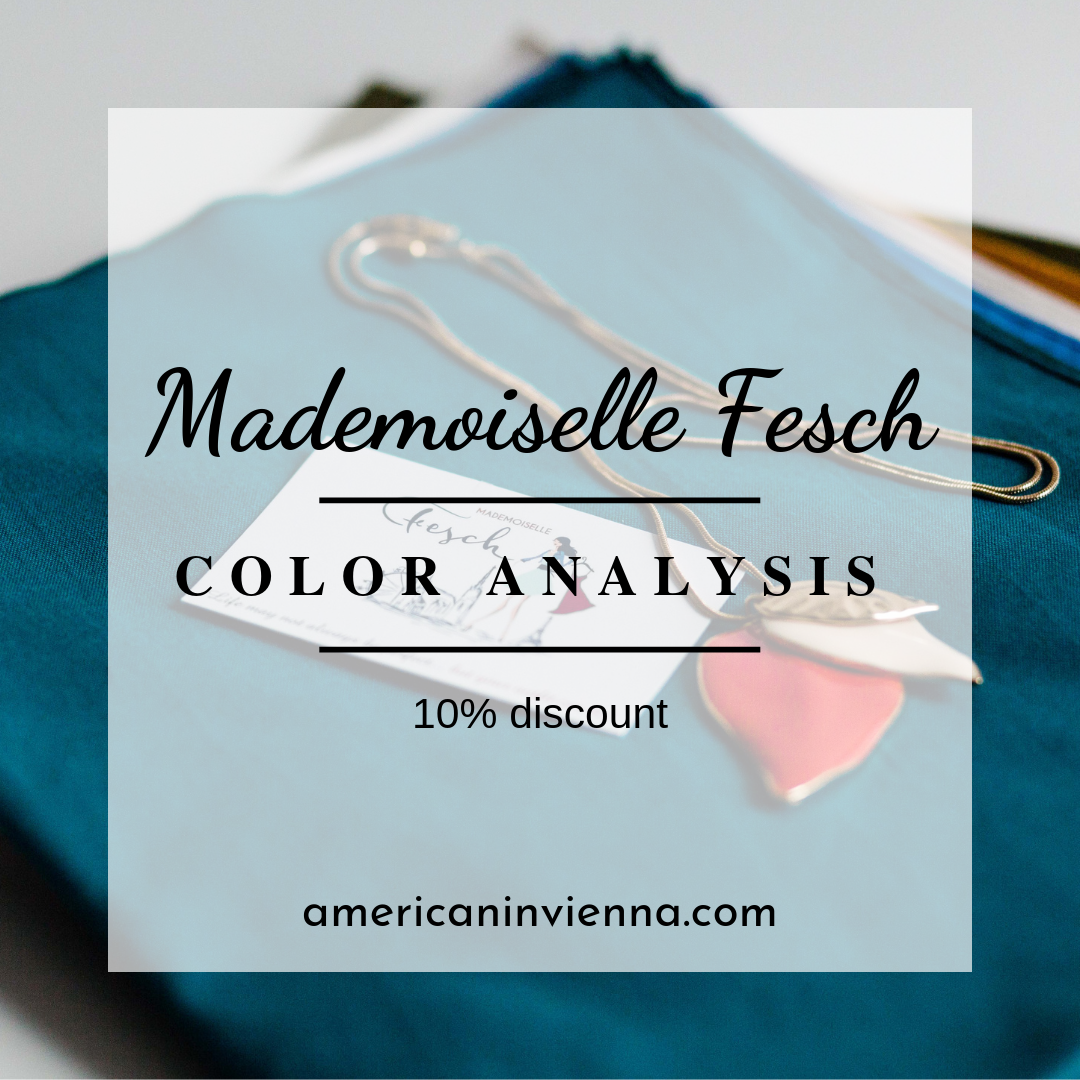 *In friendly partnership with Mademoiselle Fesch and Erin East