It's the holiday season which means decorations in the city are up, the Christmas markets are open, there's more parties to attend to, more food to eat, and of course having to deal with those pesky holiday sales that get in your face.
The stories I'd like to share this week pertain to a cool meet-up with popular Instagrammers, a recommended brunch spot, a useful Viennese fountain, an unorganized flea market, a special international Friendsgiving, and my experience of eating roasted chestnuts for the first time. Enjoy!
---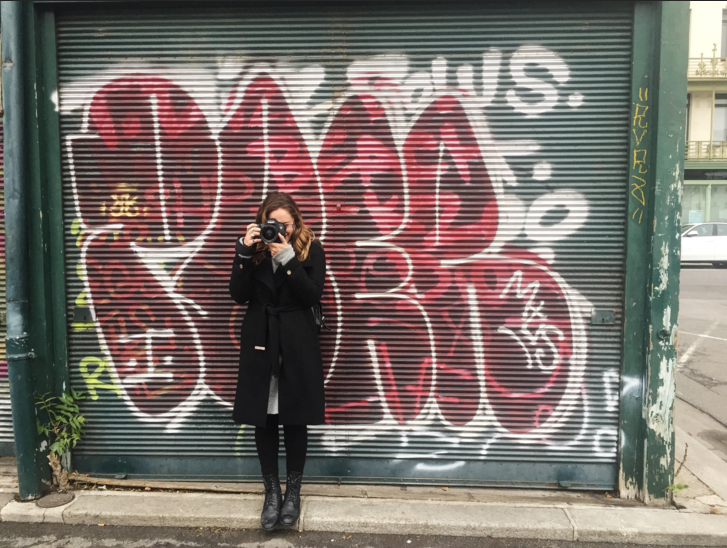 On November 21 I had the opportunity to meet up with Jenny Abrams (a.k.a. Shayna Batyna) winner of the Austrian Airlines blogger competition for Miami.  Jenny is an incredibly cool and down to earth person who is also a talented documentary and lifestyle photographer. It was funny because I expected it to be just her I hanging out with each other, but it turned out that other photographers wanted to see her too.  It was a humbling experience to meet Patrick and Lukas — two massively popular (and young!) Instagrammers that have inspired me to improve my photography skills.
---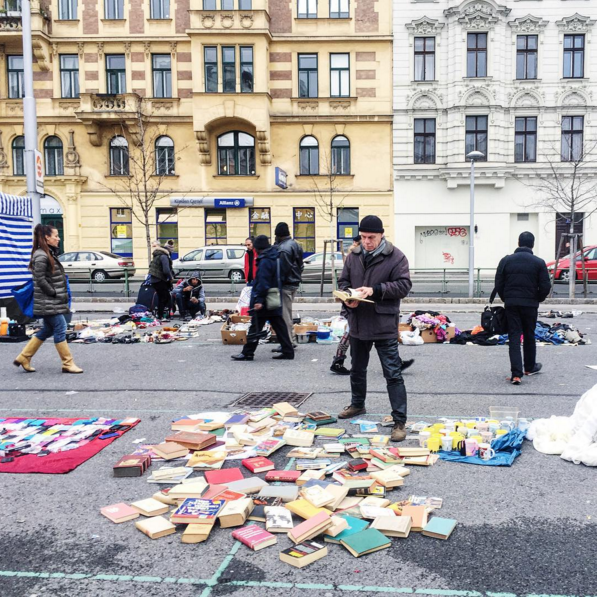 Jenny asked me before she came to Vienna what to see and do in the city. She had already noted down major museums she wanted to check out (Belvedere, Albertina…) but I jumped in with my input of The Essential Sights to See that includes the Naschmarkt — a public flea market and food market opened on Saturdays.  We both explored the market, taking photographs and chit chatting.
This photo shows a man looking through a book from a pile of books that is supposedly for "sale," yet its presentation show a lack of care. 
---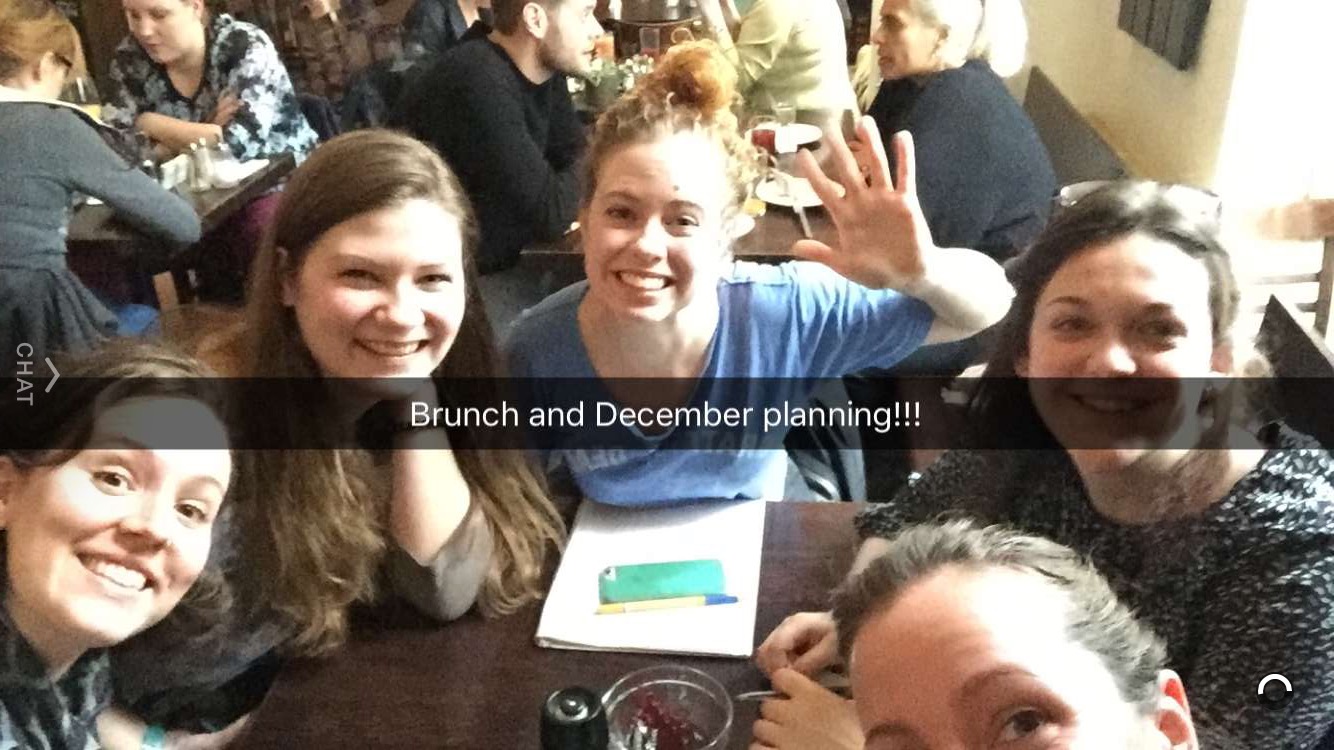 The Women of Vienna team that I'm grateful to be a part of met up at Salzberg to enjoy their buffet-style brunch. I like Salzberg cause it's in a cool location, serves tasty fruit juices, plus provides bacon, eggs and waffles 😉
What do the organizers and I discuss at our monthly meetings? Besides life, we talk about upcoming events, exciting ideas, and any issues we've faced in the group with solutions.
---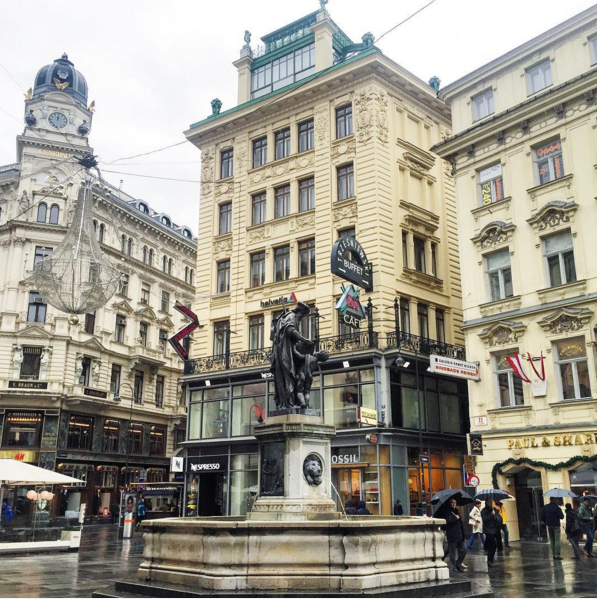 The weather has been getting wetter and colder and most recently we had some snow! Here is a photo I took on Graben street with St. Leopold's fountain, originally created as the Lion's fountain, served to put out fires.  Graben is one of the most famous streets in Vienna's first district, the city center. 
---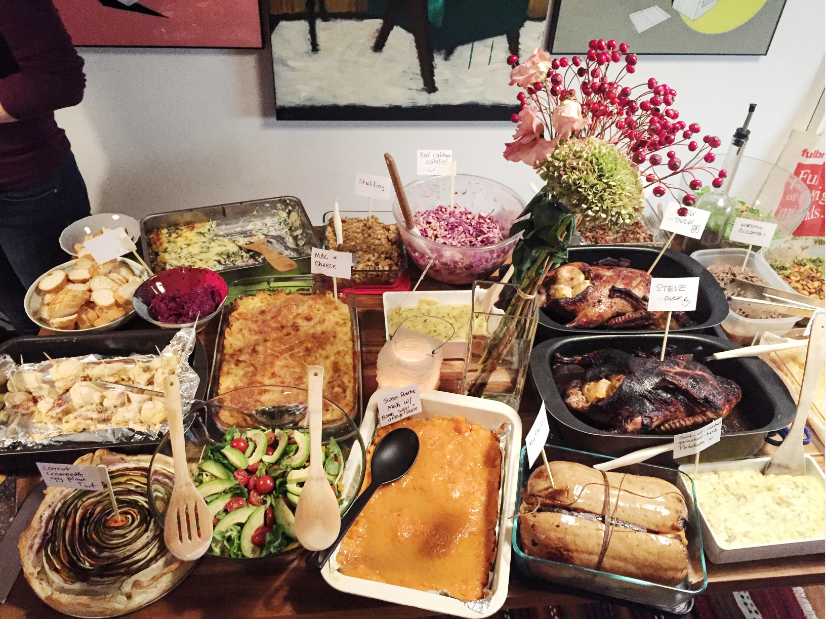 I got invited to my first "Friendsgiving" in Vienna! Over 15 people came from countries like USA, UK, Kazakhstan, Poland, and of course, Austria. Each person brought something to eat and drink for the group.  As you can see from the photo, we had a lot to eat from.  We had traditional Thanksgiving food like sweet potatoes, green bean casserole, but also creative meals like roast duck, Korean bulgogi beef and a Vegetarian "turkey."  It was a lot of fun to connect with others that night, eat good food, and make new friends.
---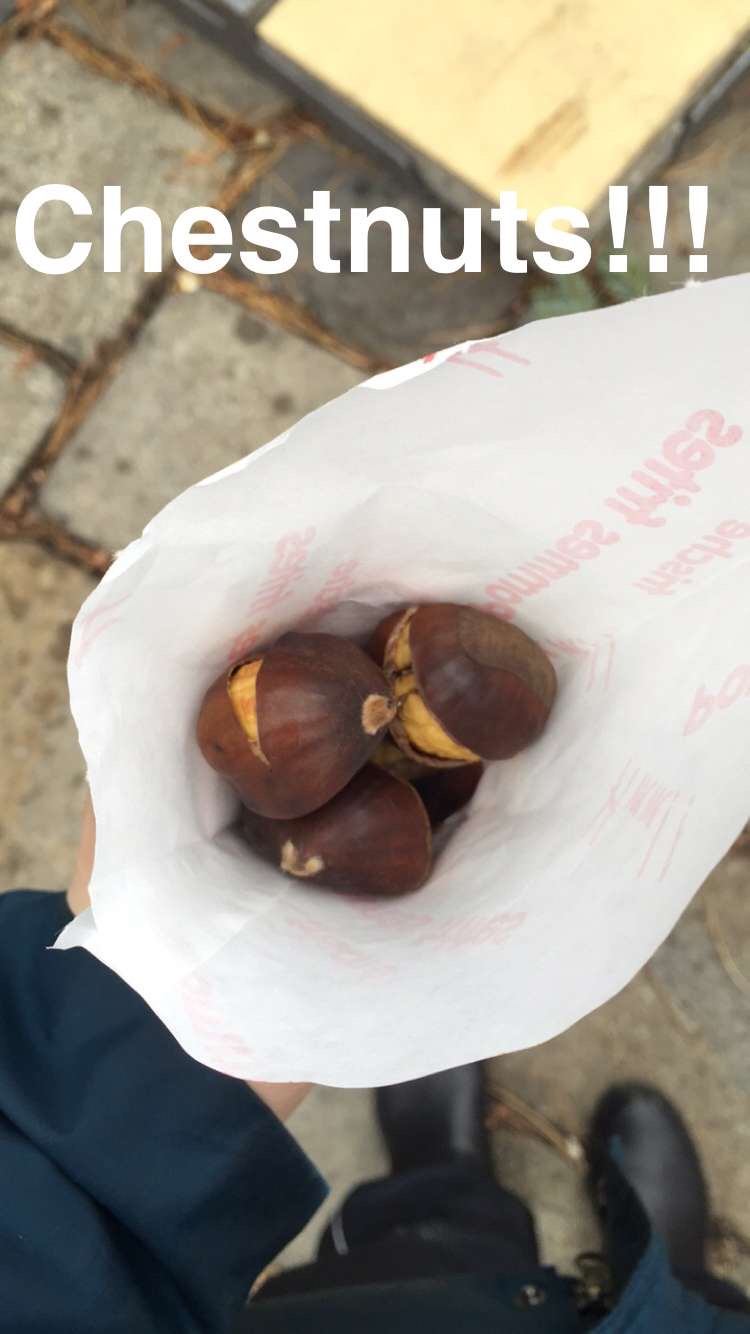 There are tons of chestnut stands all over Vienna during the holiday season, but for some reason never bought some to try out.  If you follow me on Snapchat (americaninwien) you would have seen by now that I got to try roasted chestnuts for the first time!  My friend bought them for me and I actually like them — they have a soft bite and a mild sweetness to them.  
According to livestrong.com, Chestnuts have been a valued food source in many cultures, notably in China, Korea, Japan and the Mediterranean.  They are high in vitamin C, minerals, such as potassium, copper and magnesium, amino acids and antioxidants.