Introducing the new discoveries I found in Vienna, Austria this week. I captured photos of 5 things: A really great burger, beautiful flowers, a palace garden, fresh strawberries and a royal stateroom. Enjoy!
---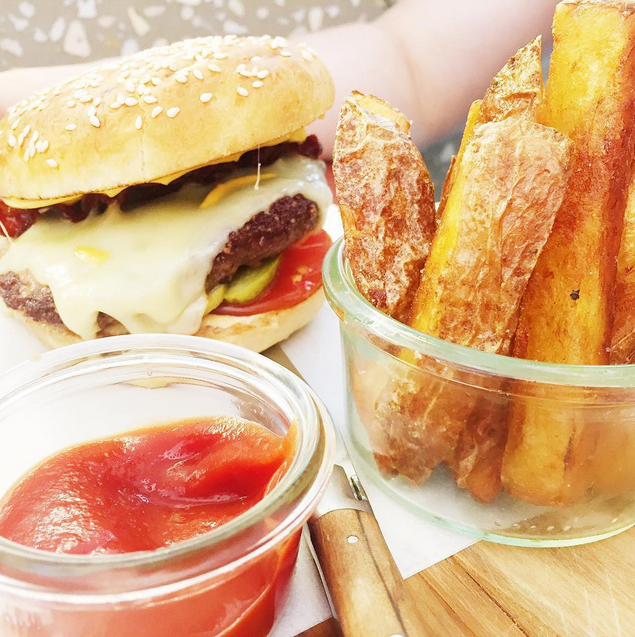 Joseph Genuss's Special Burger:
Introducing one of my husband's favorite burgers in Vienna Austria: Joseph Genuss's Dry Age Gruyère Cheese Burger, made with dry aged beef, Gruyère cheese, bacon, pickles, tomatoes, and smoked pepper aioli sauce, served with steak fries and homemade ketchup.
All the food prepared and presented at this bistro is organic and homemade.  Joseph Genuss is a very well known establishment within Vienna where the ingredients of their food come from different parts of the country.
I highly suggest a visit to this spot whether for breakfast, lunch or dinner — it is one of my favorite bistros I like to take family and friends to!
---
Albertina Elegance:
Another shot capturing the elegance of the entrance to the Albertina Museum Habsburg Staterooms.
According to the museum, " The 21 Habsburg Staterooms are spread out over two floors of the Albertina palace. The palace's original Louis XVI décor had been ordered from the royal court ateliers in Paris and Versailles for Duke Albert of Saxe-Teschen's Brussels residence, Laeken Castle."
You can see more photos of the interior and read more information on the history of the Albertina staterooms on their website.
---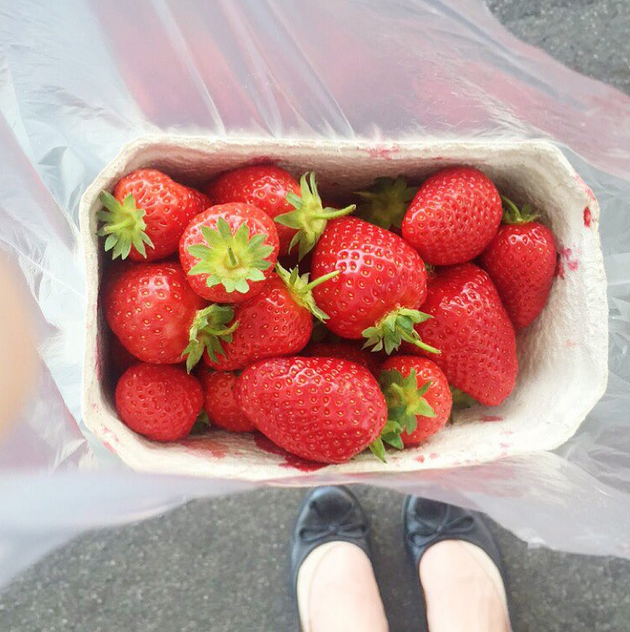 Fresh Strawberries at Hietzing:
I was at the Hietzing UBahn/Transportation Center on a hot day and craved a snack.  I stumbled upon a stand where an old woman was selling juicy-and-sweet-looking strawberries.
I ordered half a pint in German, took a snapshot of how delicious they looked and brought them home with a smile on my face.
---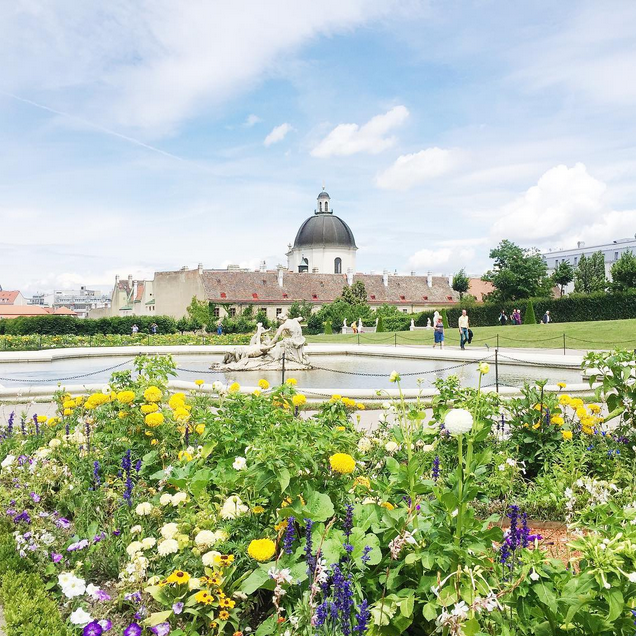 Belvedere Palace & Gardens:
Friends from Wisconsin, USA came to visit me this week! I made sure they saw everything on the Essential Sights to See in Vienna Austria list.
One of the places on the list was Belvedere Palace and Gardens, where "the two magnificent palaces, the Upper and Lower Belvedere, were built in the 18th century as the summer residence for the important general Prince Eugene of Savoy (1663-1736). "
Here is a photo I took of some pretty flowers around one of the fountains, overlooking a church in the background.  Belvedere Palace is one of the two must-see palaces in Vienna (Schönbrunn is number one).
---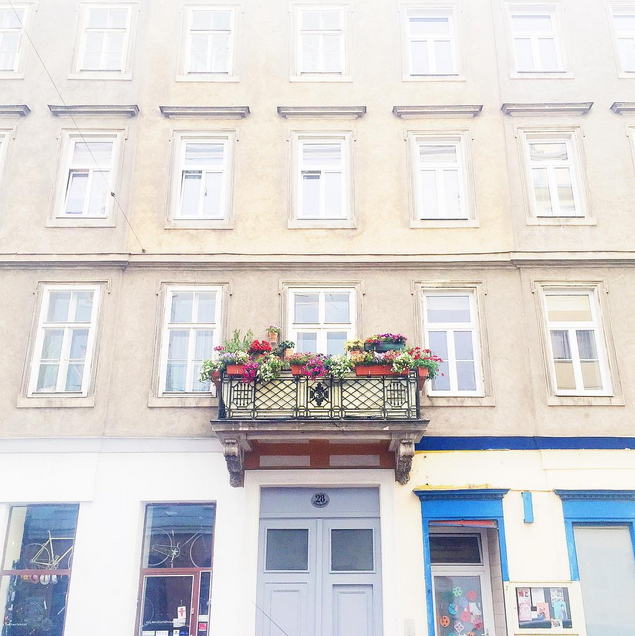 Flowers Display on Building:
I captured a building on Leopoldsgasse in the second district of Vienna with a colorful flower display that caught my attention. Flowers added to a dull-looking building can make it pleasing to the eye.
I really like how Vienna is a "green city" with many parks, gardens and flowers. Makes the city so much more beautiful in my eyes.