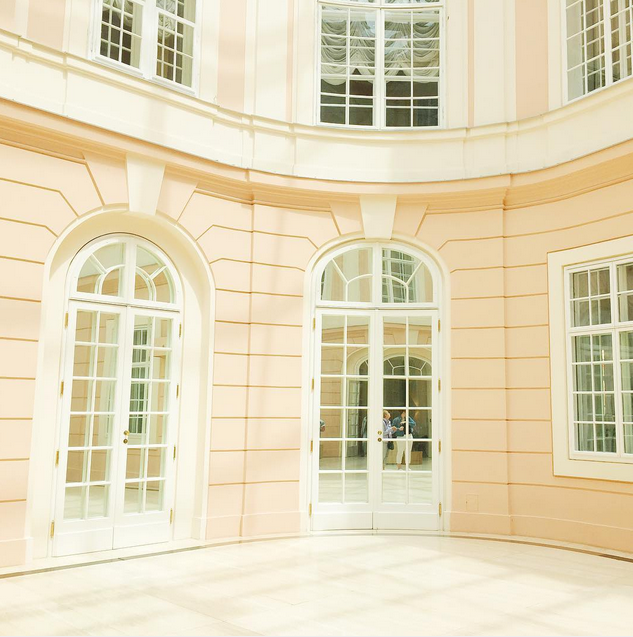 The Albertina has an exhibition on Monet and Picasso that my family and I wanted to check out. In order to see the exhibitions we must walk through a beautiful pink colored hall with white windows and doors being touched by natural light. I was captured by the "prettiness" of the sight so I took a picture.
---
I attended a brunch with friends and had a great time meeting up with new and old members of the online community.
We had Sunday brunch at Cafe Little Britain, an adorably cute British-themed Cafe with tasty meals and desserts at affordable prices.
Featured here is the breakfast I got: The Full English breakfast with toast, orange juice and mint-lemon-lemonade on the side. Yummy!
---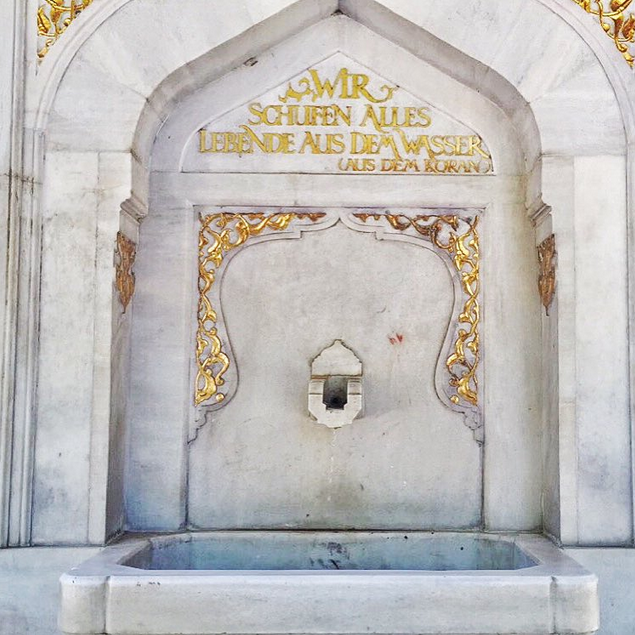 My husband and I went to Türkenschanzpark and I must say, this was a great park I enjoyed walking through. There are monuments, gardens, exotic trees and water fountains, and a lot of space for picnics and parties.
My husband and I played some ping pong and frisbee out on the grass. When we were done, we went to this decorative water fountain (featured) to fill our water bottles up.
---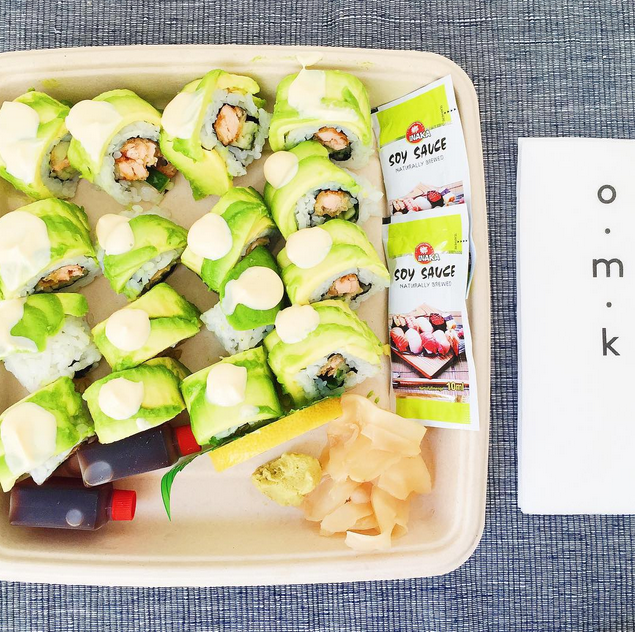 I finally stopped by Mochi's take-out spot called O.M.K, right on Praterstraße.  I shared "My Best Friend's Roll" my my husband and sister which was pretty amazing and hopefully the picture shows a little of the amazingness.
O.M.K sells Japanese dining accessories and freshly made sushi and meals.  Everything is costly but that's what you get for high-quality.
---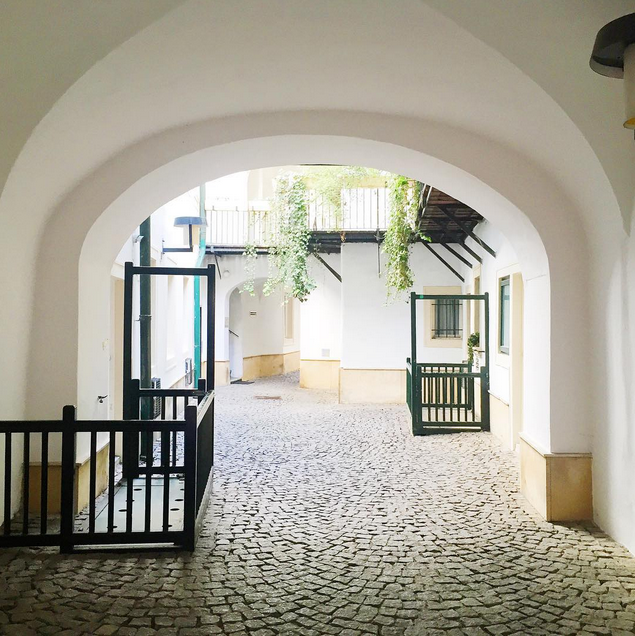 I stumbled upon this courtyard around the first district in Vienna. Unfortunatly I don't know anything else about it. When I discover it again I will update this page with more information!!
---
The french bistro Le Bol had no seats for me to dine at, and I specifically wanted a salad with goat cheese for lunch, so I remembered Cafe del Europe where I had such a salad before and went there.
I ordered a goat cheese wrapped in bacon salad and an iced latte. Laying next to the food is "The Doctor's Daughter," by Vanessa Matthews — a story primarily set in Vienna about a prominent psychiatrist's daughter who realizes insanity can be found much closer to home when she unlocks secrets from the past that threaten to destroy her future.