I spent my birthday weekend in Salzburg.  Salzburg is translated to "Salt Fortress" and is the fourth-largest city in Austria. I had a great time with my husband Aldin, exploring Old Town, the quiet streets and eating some good food.  Here I share with you the "little stories" about my special weekend. Enjoy!
---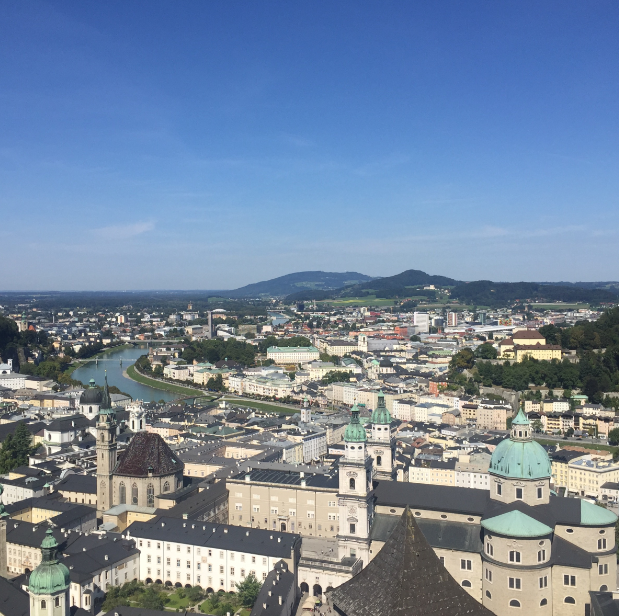 Some may reference the Sound of Music movie with Julie Andrews when they talk about Salzburg.  I know for my father he did.  A huge fan of the movie, my dad was so surprised to learn that my husband — and generally most Austrians — do not know of or have never seen the Sound of Music. Perhaps it's an American thing?
Despite all of this, there are several Sound of Music tours for visitors: bus tours, walking tours and bike tours (got good reviews about that from a friend) to name a few.
---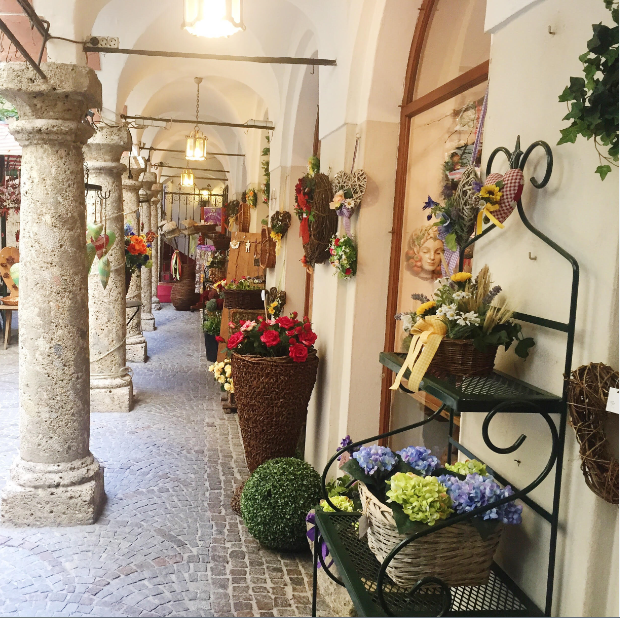 While walking down Getreidegasse, a popular shopping street in Salzburg (and the street that has Mozart's birth house), my attention went to an alley way next to me where I saw pillars and beautiful flowers on display. I decided to go and take some pictures of what I saw.
---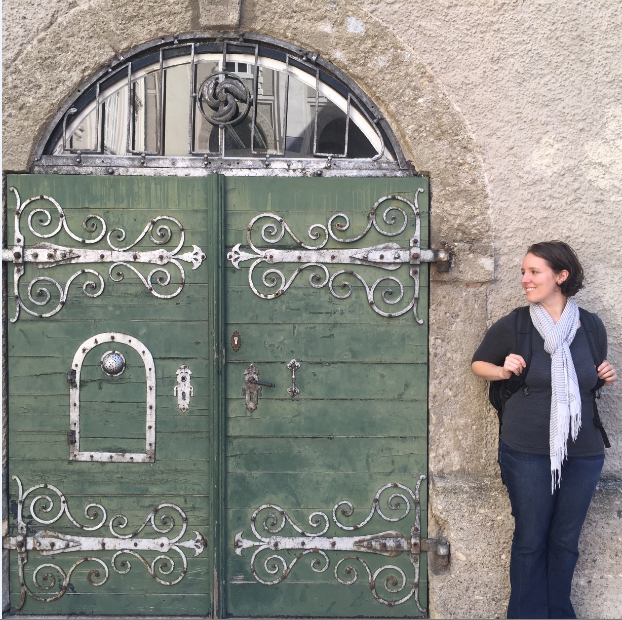 I totally dig this door — I stumbled upon it when walking through a courtyard at Salzburg University. I really like the designs and the color! It was so prominently sticking out from all the other doors I've seen in the area.  Unique finds like this one have to be captured on camera!
---
Aldin and I hiked up to the Fortress and replenished ourselves with Ambronite, a drinkable super meal that takes hunger away for 4-5 hours.  It is made with organic food, quick to prepare (just pour the contents in water and shake) and tastes like oats and fresh nuts.  It's a handy drink if you're hiking or traveling for long periods of time and I highly recommend it!
---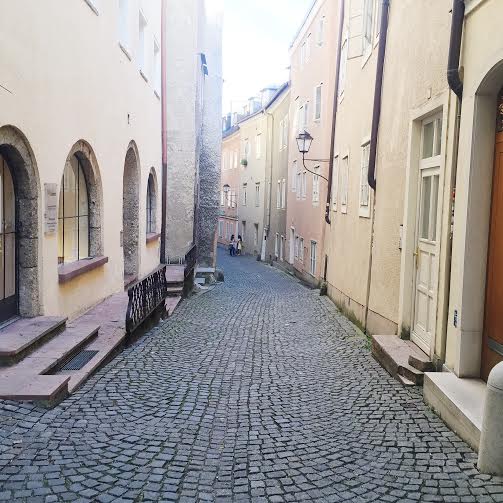 What I really enjoyed about Salzburg was wandering through old pathways and streets like what you see here. This is called Steingasse according to a friend, and it was simply lovely walking down the cobblestoned narrow street in this quiet area.
We were not alone though. If you look closely at the picture you can see three figures in the distance. These were women who also discovered the street and were taking selfies 🙂
---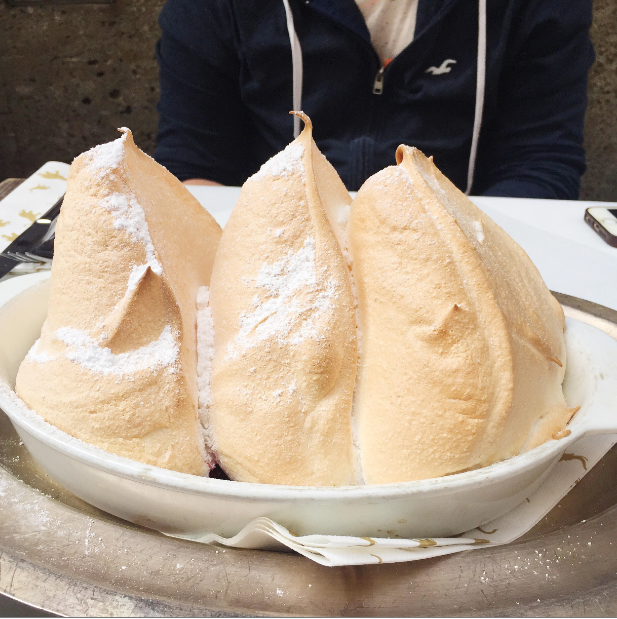 Introducing: The Salzburger Nockerl — a sweet meringue-like dessert that should be eaten by 4-6 people, but without my proper research of it, my husband and I were left with our mouths open asking ourselves how the hell we're going to eat all of this.
This was a treat I wanted to eat before I went back to Vienna.  I decided to get it at Hotel Elefant because I've read positive reviews on it but somehow missed information on the size!
We couldn't take this home because the dish would collapse, so fortunately an American couple from Kansas City next to us were open to finishing the other half.
---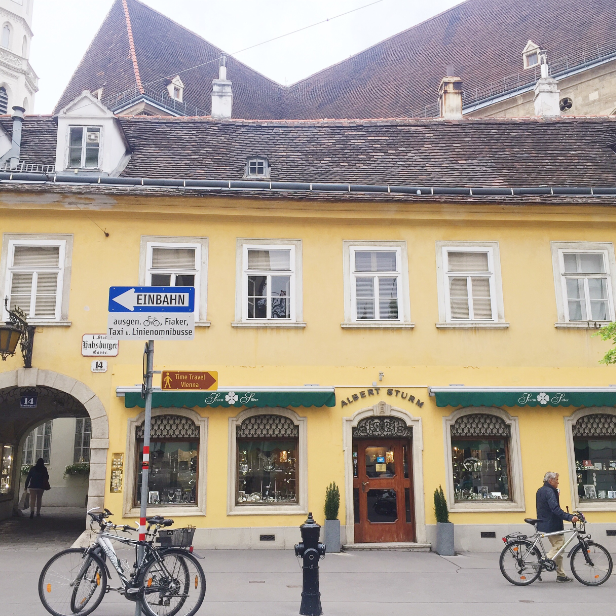 As much as I had a nice time in Salzburg, I was happy to go home to my adopted city of Vienna. No place like home, huh?