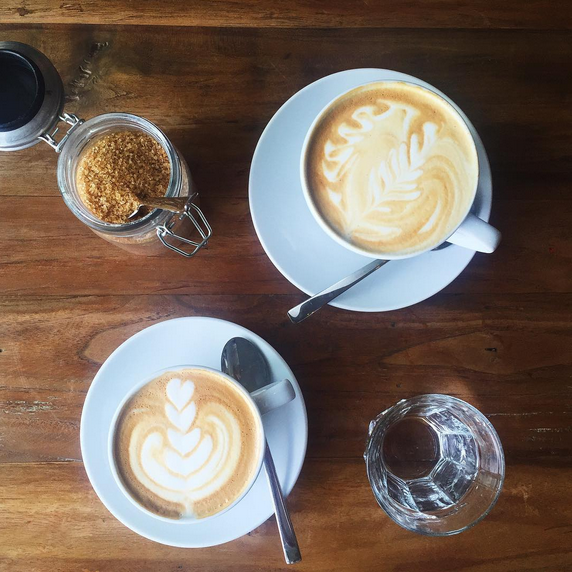 Jonas Reindl Coffee:
Featured here are some nice cappuccinos my husband and I got at Jonas Reindl in Vienna. You can find great, sustainable, direct-trade, regional artisan coffee at this cool downtown cafe.  Plus it's definitely a hot spot for university students taking a break from class.
---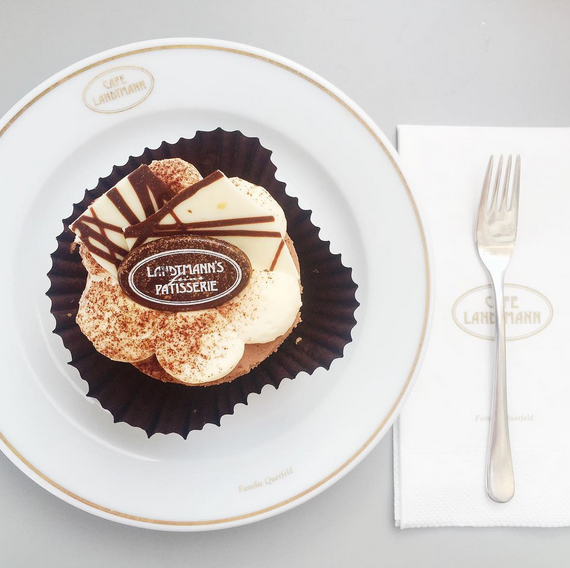 Cafe Landtmann Torte:
Two friends from Wisconsin, USA came to visit me for a week (and these are the people that inspired me to write the blog post Vienna for Teachers).
One evening I took them to Cafe Landtmann and suggested the apple strudel. I wasn't in the mood for strudel so I chose something new, a chocolate torte. It was pretty good, and not too sweet, and I'm looking forward to trying out their other desserts.
---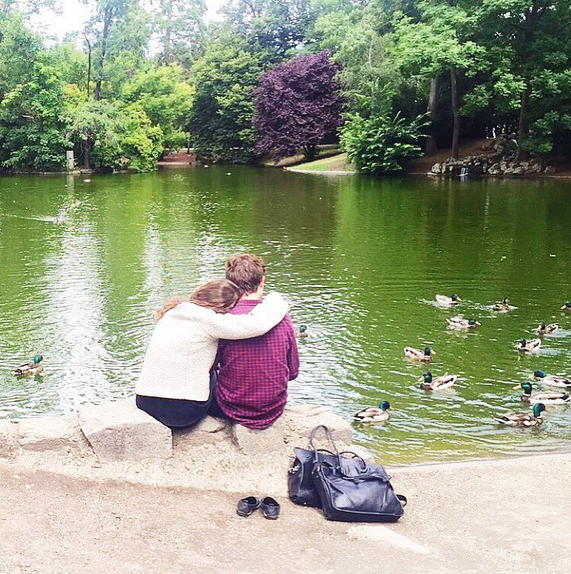 Young Love
A young couple sitting at Stadtpark (City Park) with ducks swimming by.
---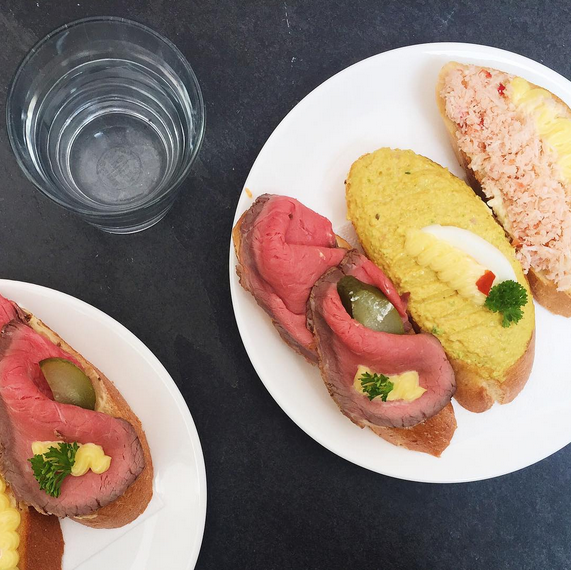 Frankowitsch's Speciality:
My husband and I spent 3 days in Graz, Austria. We took a 2 1/2 train fairy-tale-like train ride with mountains and castles.
One of the first places we stopped at in Graz was at Frankowitsch, a well-known establishment from 1932. Featured in this picture are bread slices with different spreads and toppings like roast beef, crab, and egg. — all tasty, but my favorite was the roast beef 🙂
---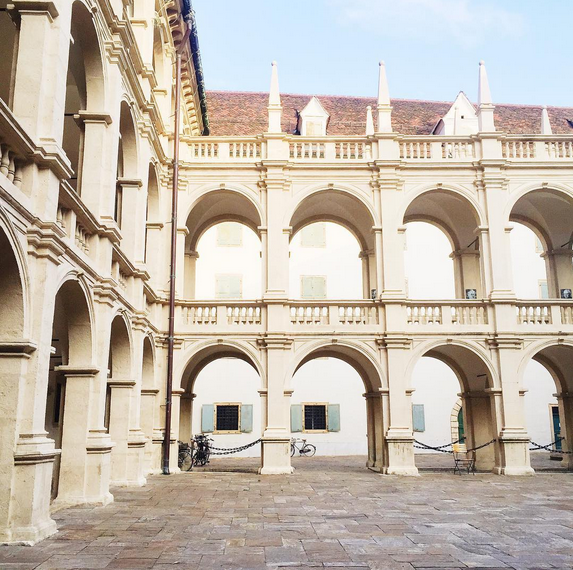 Landhaushof: Graz, Austria
I find Graz to be a really cool, small city in southern Austria. The city is quite photogenic and the people seem friendlier here too …
Featured here is my favorite landmark of Graz — the Renaissance courtyard Landhaushof ✨
---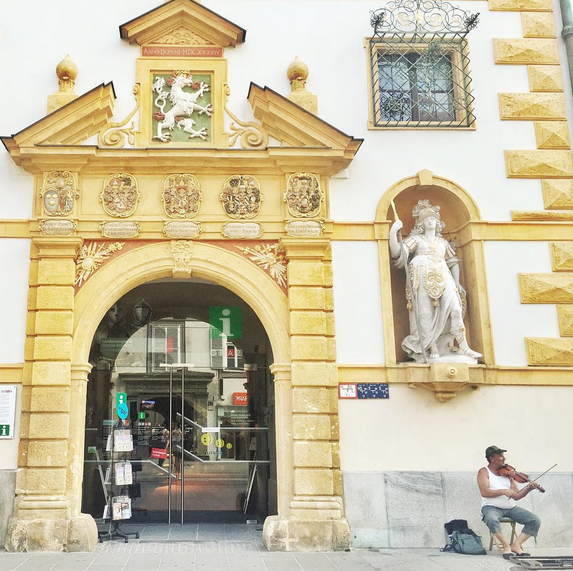 For the armory fans:
The Landeszeughaus, which houses the largest historic armory in the world
---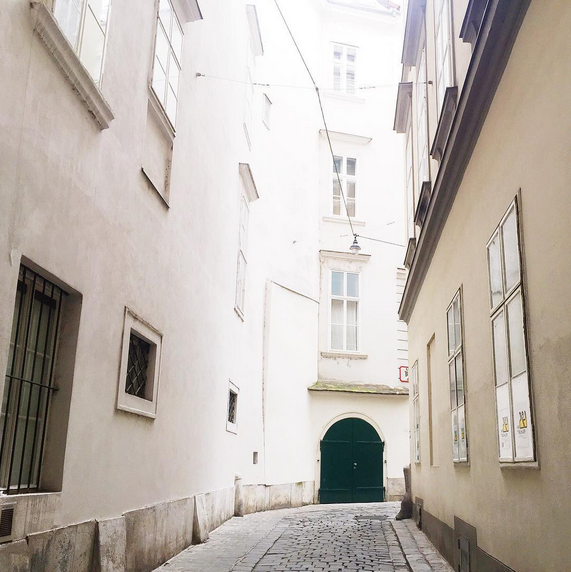 Back in Vienna:
Oh the places you can discover in Vienna…this photo was taken somewhere in the first district.