Autumn is a second spring when every leaf is a flower.  – Albert Camus
Colourful leaves, crisper air, pumpkin festivals, pumpkin gnocchi, new visa, free museums, a Balkan wedding, a special movie night… so many things to do and experience in this month!
Check out below what I discovered and experienced during the month of October in Vienna.
I hope you are able to learn something new and be inspired to go out, explore and have fun in your area. Enjoy!
---
Autumn
Autumn is here, which means fall colours, chestnut stands, and the weather becomes fresher in Vienna. This is my favourite season of the year so I tried to enjoy as much as I could from this month. Enjoy the photos of autumn in the city!
Long Night of the Museum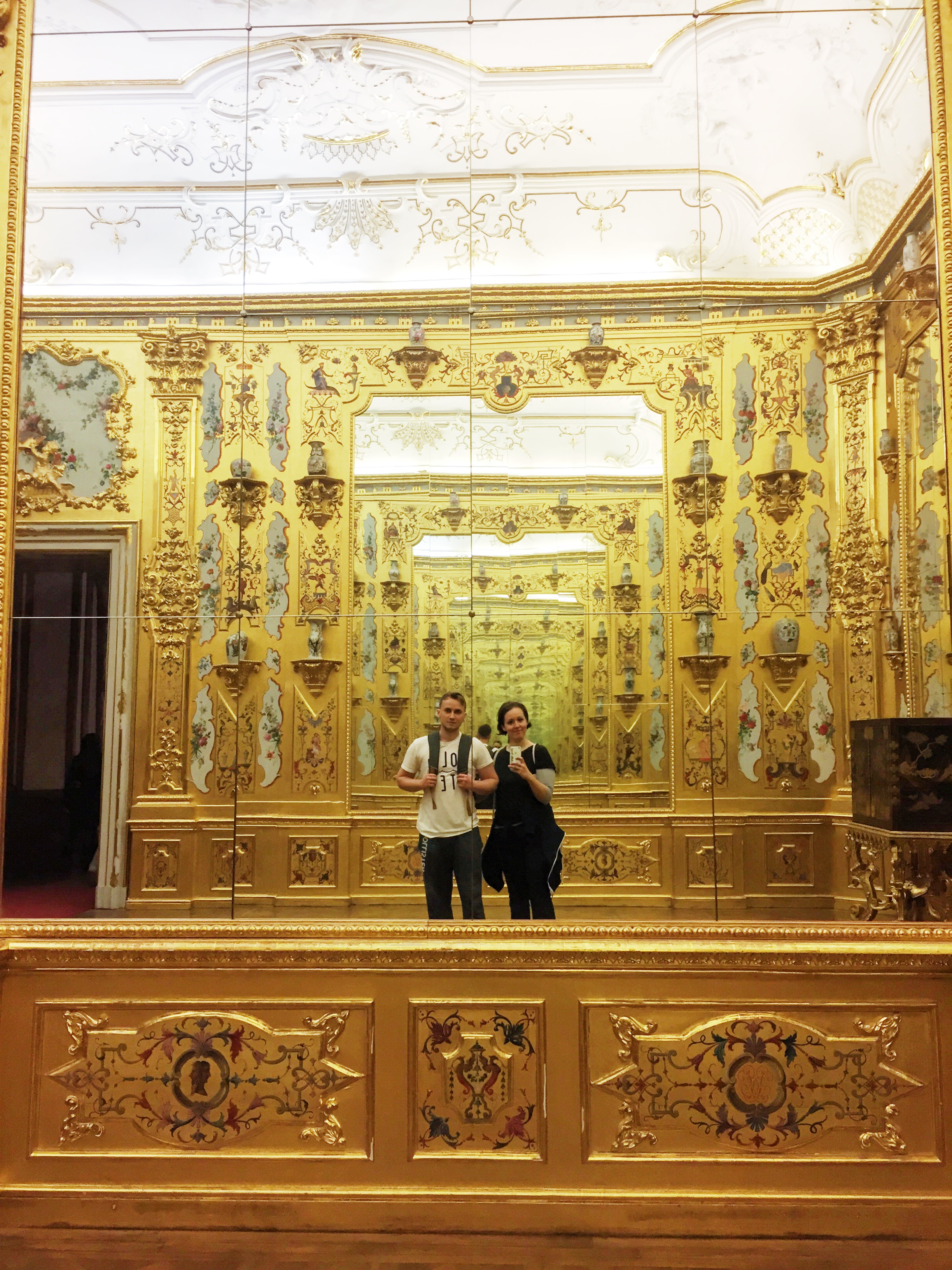 This is perhaps my favourite event of the entire year. Every October, for the price of €15 the museums of Vienna open their doors for the public to explore all they have to offer. The special opportunity only runs between the hours of 6pm – 1am (18:00 – 01:00). For me it's pretty exciting to get access to all museums in Vienna for a limited time – it makes you want to see as much as possible. The good news to is that the city provides special busses to take you where you want to go, so in most cases you don't need to use public transportation.
This year I could only hit a couple of museums because I spent the entire day around Naschmarkt with a friend – and was already quite tired when the event started.  So for this year my husband and I walked through both the Upper and Lower Belvedere Museums (see photo above), and made the effort to travel a long way to the Heindl Chocolate Factory (not pictured) which was an enjoyable experience cause you get to eat free samples of their chocolate products!
Special Book Presentation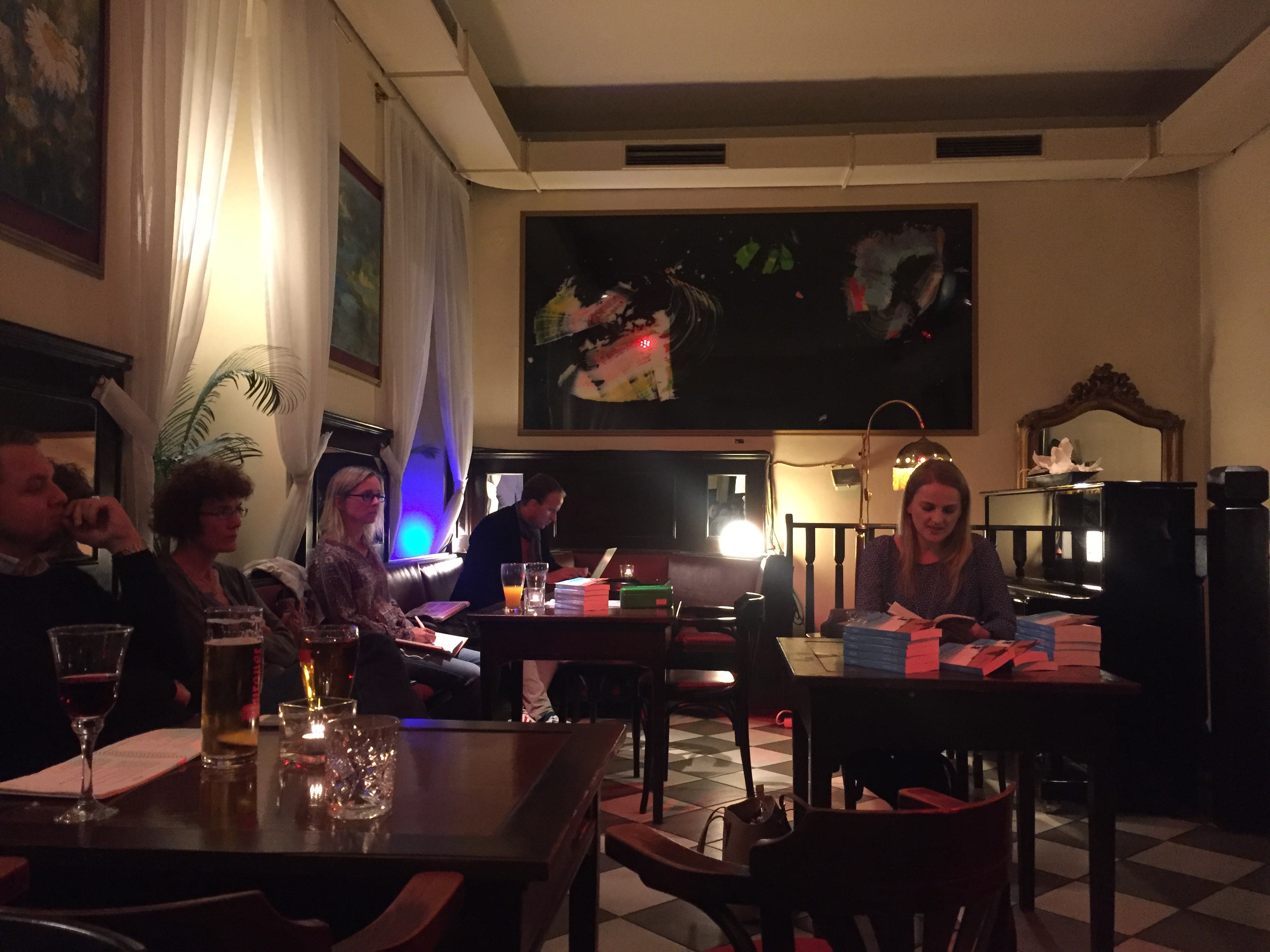 Connie Mielder of Miss Euro Blogger published her first book called LAlien: From the Austrian Alps to the Hollywood Hills – a memoir about her LA-adventures and insights of what it's like as an Austrian living in the USA. Fascinated on what her experience must have been like, I went to her book presentation where I also met other Americans and International people living in Vienna at the classy and beautiful Café Kreuzberg. The dim lighting, black and white tiled floors, and a shiny piano in the background provided a cozy atmosphere for Connie to read her book. I got to enjoy a black tea with milk as I learned about the gruelling green card process for non-US citizens, how  LA really is, and some of the celebrities she got to meet.
I also got my signed copy of the book by Connie herself — yay!
Eating out in October
You know me – I love to eat out. This is what I got to eat this month:
Motto am Fluss's massive All Day Breakfast Sandwich

Freiraum's Pumpkin Gnocchi Dish

Le Backo's Specialty Breakfast

Variety Pizza at La Pausa (my fave fast food pizza spot!!!)

Carrot Cake and Latte at Pure Living Bakery on Altgasse
Artis Kino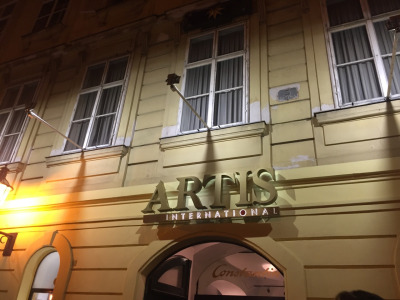 Artis International movie theatre offers two special movie events per month – a Ladies Night, and a Men's night. On these special nights, for the price of €9 you get a drink, a bag of candy and a ticket to see a special movie.
I took up the offer to attend Men's Night and see Doctor Strange with my husband. We made sure to reserve tickets beforehand because these types of events get sold out quickly. When we got there it was incredibly packed — we had to wait in line like sardines, but eventually got to enter theatre with a skinny can of coke, a small bag of peanut M&M's and 3D glasses.
Dr. Strange was shown in it's original language (English) and it was AWESOME. I was surprised how good the movie was – every moment captured my attention. It is a movie I definitely recommend checking out – full of action and cool effects… a good story line and good actors…
Steinhofgründe
To slow down and take a breather from the city, I like to go to Steinhofgründe, a large meadow and forest in the 14th district. I like to come here to re-connect with nature and calm down – city life can be stressful so coming here makes me feel a lot better.  Individuals, couples and families come here to picnic, hike, camp, and play sport on the fields.
I get to Steinhofgründe by taking the U3 to Ottakring and then the 46A or 46B bus to the station Feuerwache Steinhof. 
My First Balkan Wedding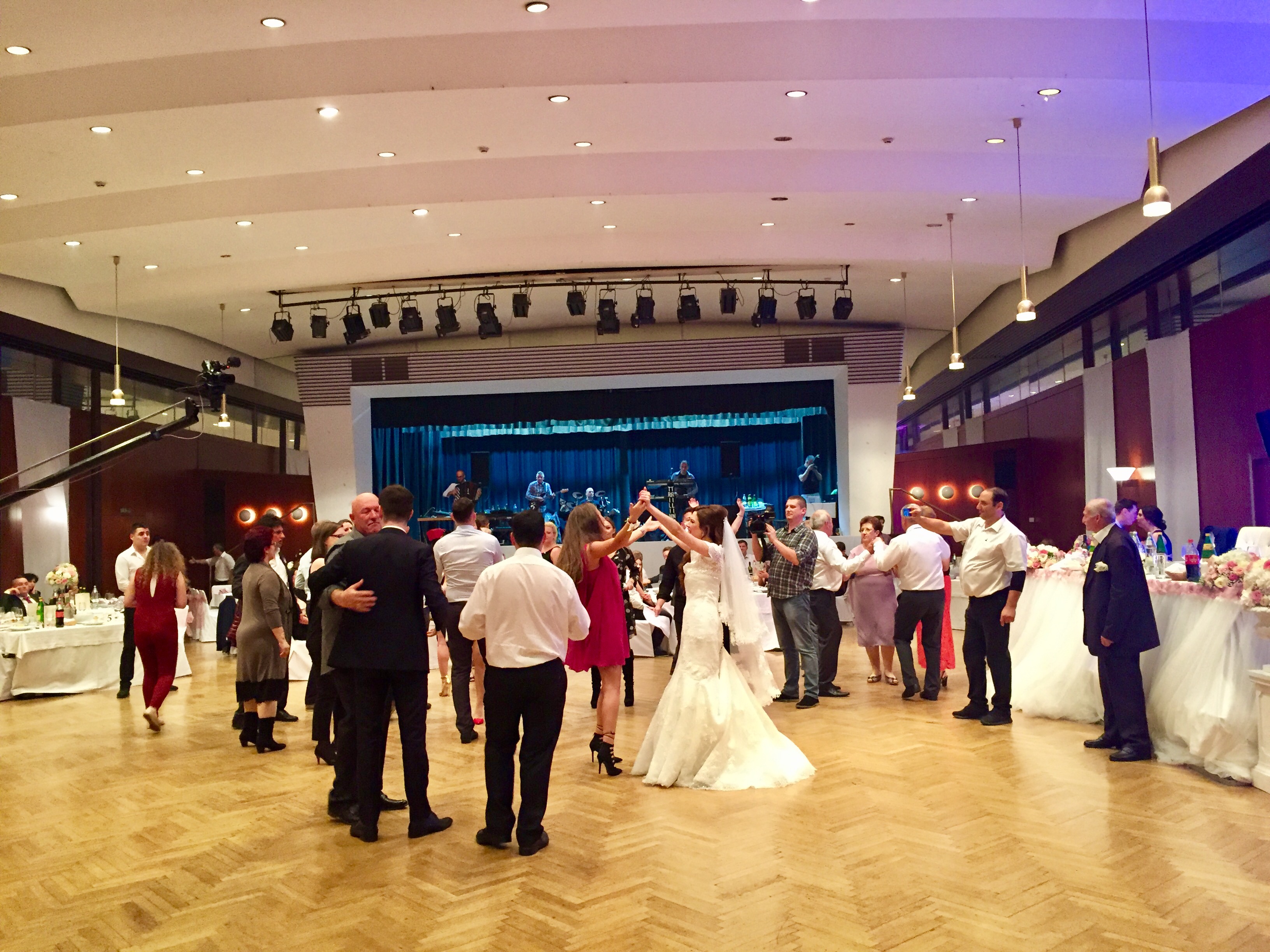 I attended my first Balkan wedding – a mix of  Bosnian and Serbian wedding traditions. My husband and I got a ride through Uber (click here to get a free ride or use promo code: ubermichelleterese) to get to the Vösendorf Cultural Centre since public transportation couldn't take us there.
We got to enjoy live music from Serbian pop stars Biljana Markovic and Milan Dincic, participated in the wedding dance ring, ate good food, and gave our best wishes to the newly married couple. It was a really fun night!!
Pumpkin Festival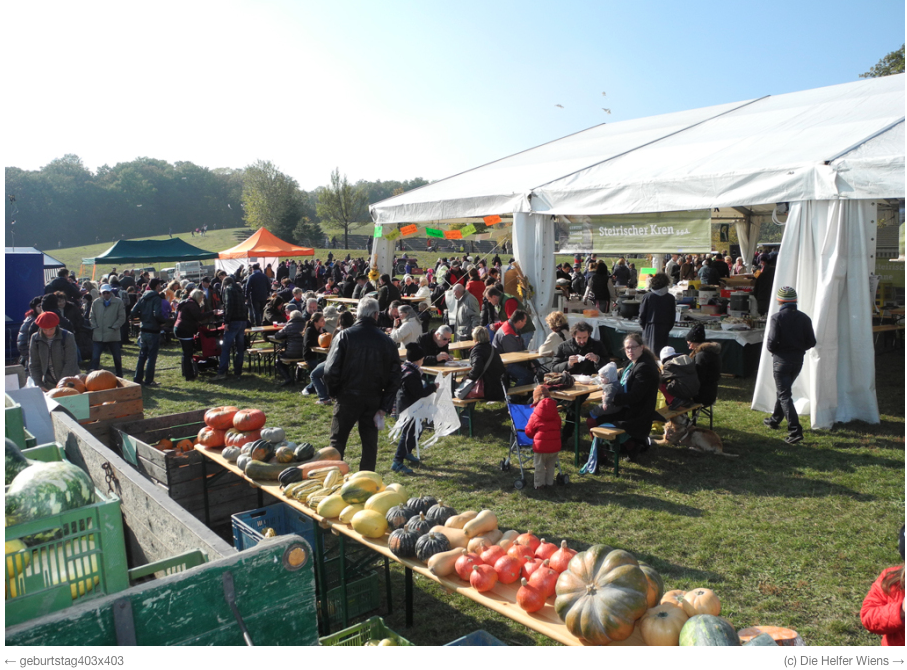 Attending the annual pumpkin festival at Am Himmel is a must for me! Food stands provide homemade pumpkin soups, chilis, pumpkin cheese stuffed sausages, wines, sturm (pre-fermented wine), fried dough, and my favourite treat – Kürbis Maüse: fried dumplings with apricot jam.
Families and friends participate in pumpkin carving and face painting activities. While it's not comparable to festivals in the US, my husband and I simply like to go to eat good food – we're foodies by heart! 
Visa Approved & Renewed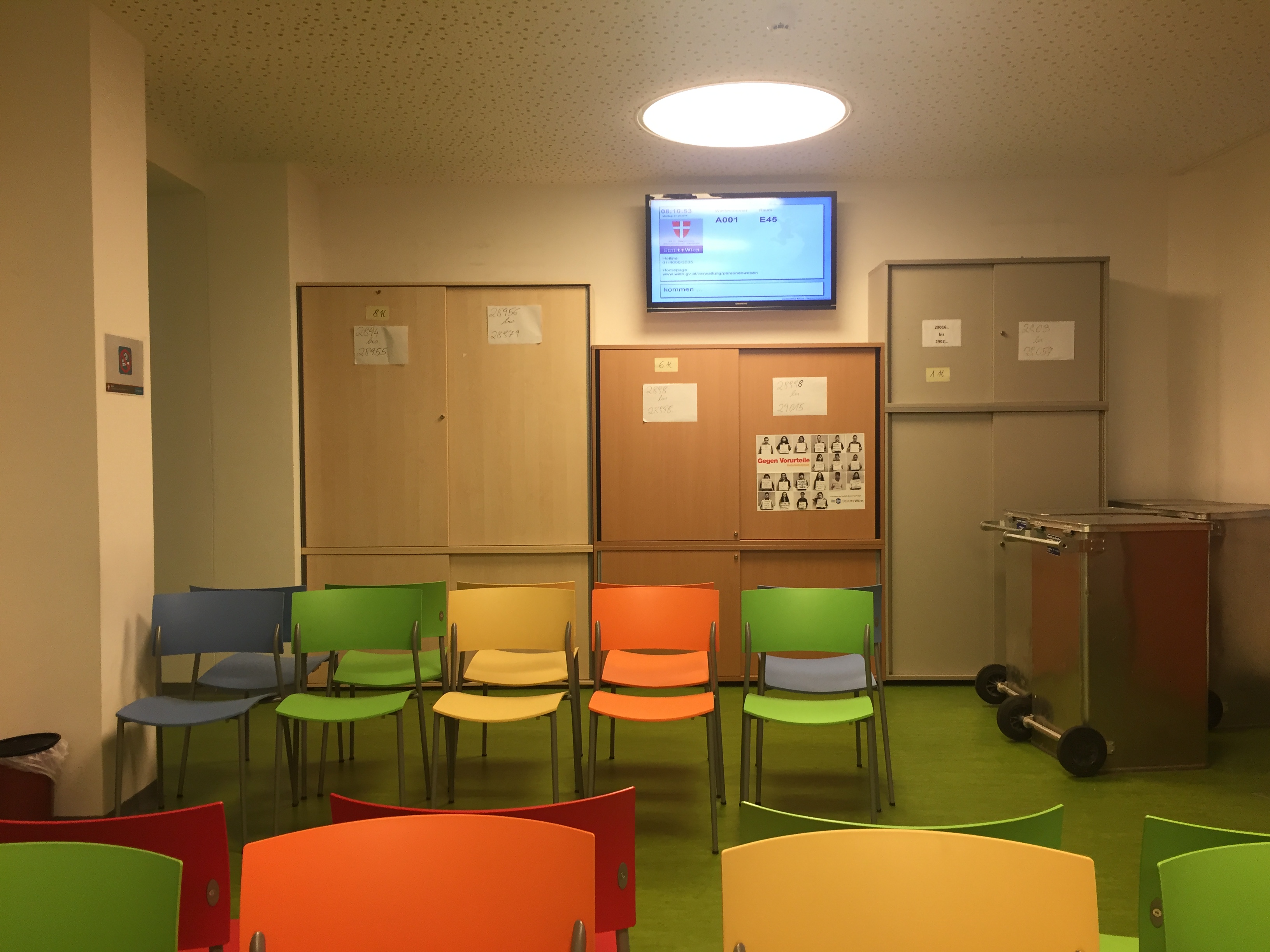 On the last day of October I went to the MA35 government office to pick up my new visa. This residence permit guarantees me to stay in Vienna legally for 3 more years, and then I can renew for another 3 or 5 year extension. I give big props and admiration to my husband for working tirelessly on gaining the necessary documents on time, while I took German courses to get my A2 certificate needed to complete the process.  I know I would do the same for him if he decides to get a green card in the US. Go, teamwork, go!