This week I share with you a savory and filling brunch I had at an Irish pub (of all places!), a flashback to a lovely and quiet cobblestone street in Salzburg, intricate details in the architecture of a famous building, a sunrise I captured on my way to work, an incredible gift from Fauchon Paris, and one hell of a cute American-styled cafe. Enjoy!
---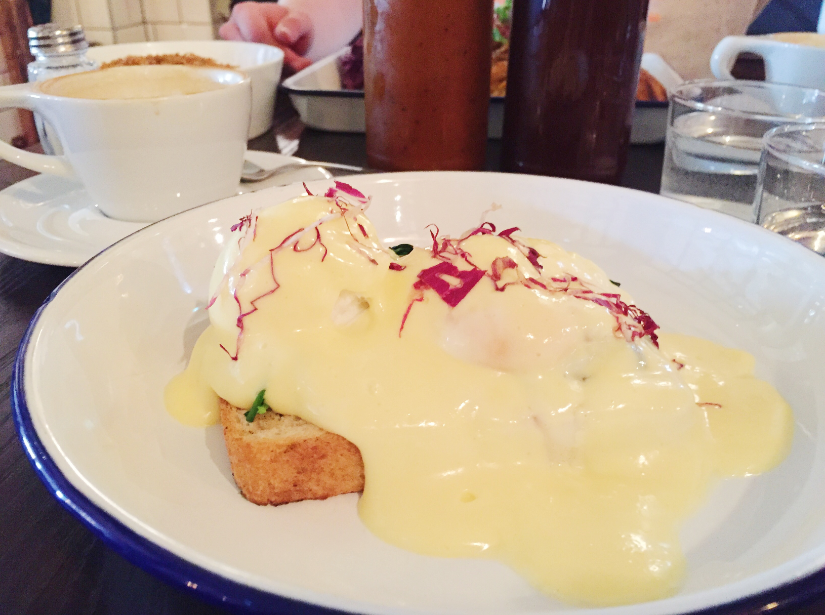 Sunday Brunch started at The Brickmaker's Ale & Cider House was a blast: First, we were greeted in a friendly manner and spoken to in English (it's an Irish pub so all staff have to speak it).  Then, we ordered some delicious Brazilian coffee from Sussmund, which had hints of chocolate and nut, and then ate some delicious food: I got the eggs Florentine (pictured here) and my husband got their pulled pork sandwich with a large side of savory mac n cheese.  We left this restaurant with smiles on our faces knowing we will come back in the near future.
---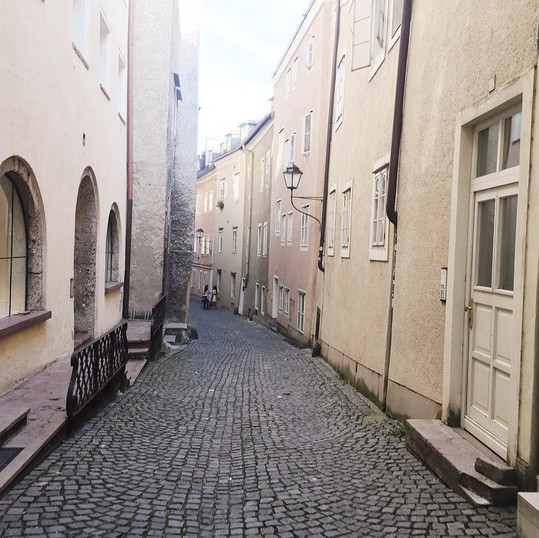 Last Saturday my partner Aldin and I wandered through the old city of Salzburg 🏰 We saw a narrow passageway on a corner and decided to explore it. We walked down this path you can see here which was very lovely and quiet. It was also cool that no tourists were around taking lots of pics like me.
Update: The street is called Steingasse!
---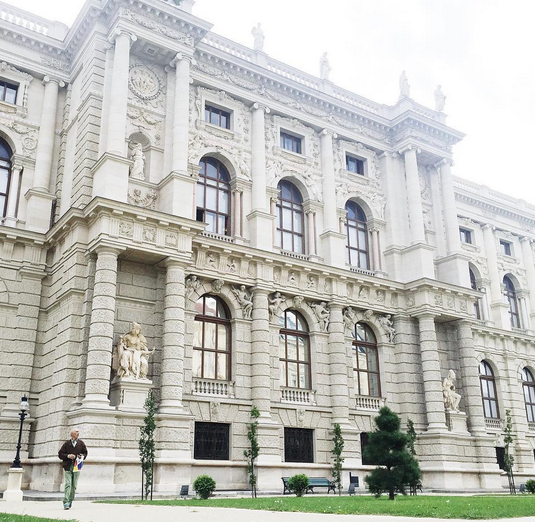 Even though I've walked down this path many times, I discovered new little things about this building I haven't seen before:  Like at the top of the Museum of Natural History are plaques of Greek philosophers like Plato and Socrates. Pretty cool that in the intricacies of things there are still new points to discover.
---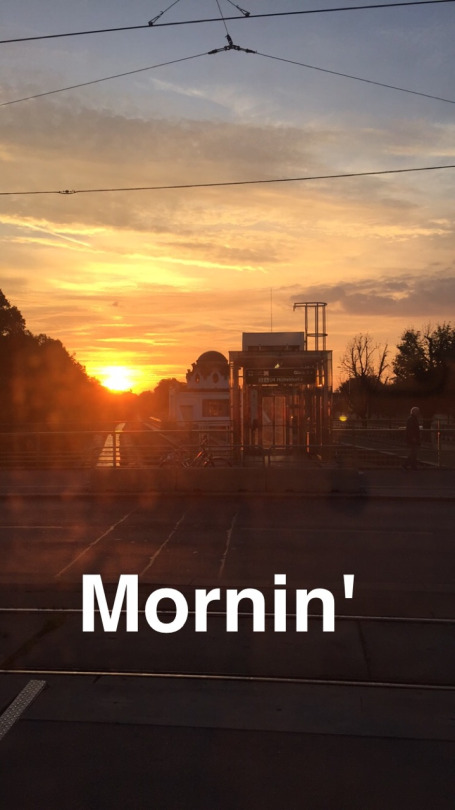 Good morning, Vienna, Austria!
Monday to Friday I take two trams to get to my job. When I started working in August, the mornings were bright and active, but since Autumn arrived, my morning commute is becoming darker and slower with the pace of things… I was pleased to be able to see and capture the sunrise as I was sitting on the tram waiting to start the 25 minute trip.
---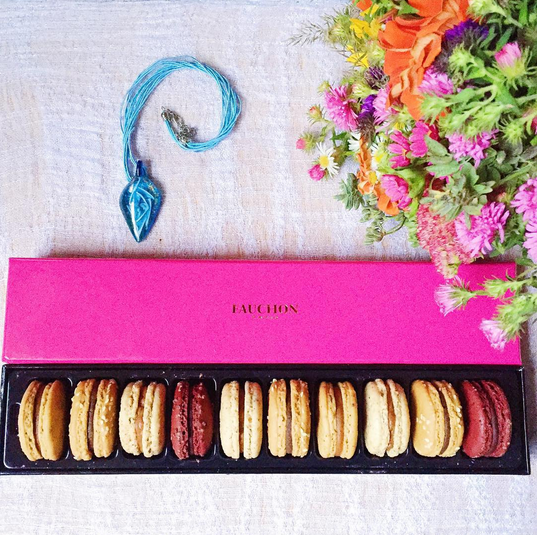 I received a little gift in the mail on Thursday from Fauchon this week — french gourmet company from Paris that offers a wide selection of sweet and savory treats deliverable to the EU, including Austria!
One of those treats they offer are macarons, which are my number one favorite sweet indulgence! I was grateful to try out their "cream" assortment that included coffee, chocolate and praline macarons and OMG the chocolate one is my favorite!
Also featured in this photo: a necklace I bought in Florence and flowers I received at work as a belated birthday gift.
---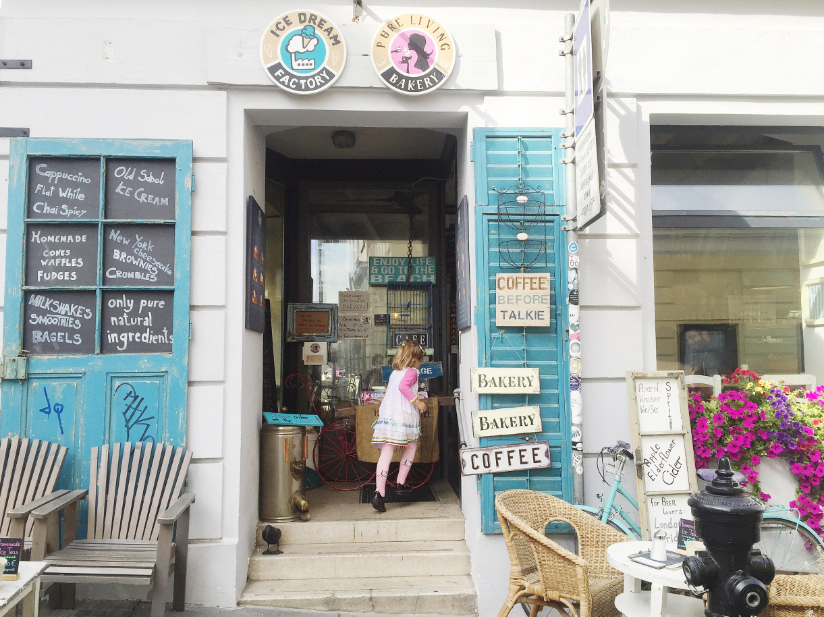 Pure Living Bakery on Burggasse has a really nice set up outside and in, with cute American vintage decor that makes me a little nostalgic about my home country.  I captured the outside of this sweet cafe here with a girl who suddenly ran inside while I was preparing to take the shot.
I guess this can go into the hashtag: #strangersinmyfeed 🙂