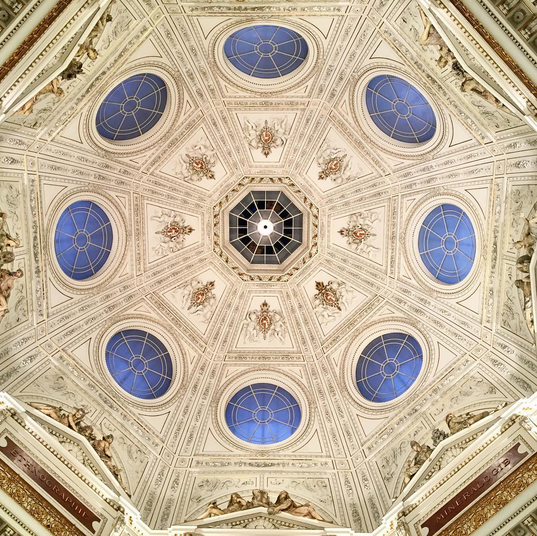 My favorite event of the year happened on Saturday: Long Night of the Museums. From 18:00 to 1:00 in the morning, museums and galleries in Vienna, Austria open their doors for all to visit for only 13 euro!  This year I went to the Museum of Natural History (featured here) and the Liechtenstein Palace, both beautiful places to walk through.  
---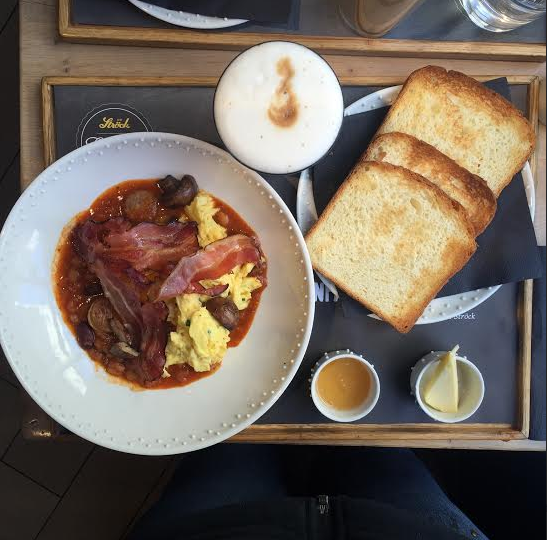 I finally had brunch at Ströck-Feierabend, a place I've wanted to go to for a long time ever since seeing delicious-looking breakfast photos on Instagram. According to their website: "(We) revive the kitchen around the bread. We take inspiration from all over the world – without forgetting where we came from. What counts for us: quality, origin, season and cultivation. The high quality of our products is always our top priority."  My husband and I both had their English breakfast and a Cafe Latte with soy milk. Yum!
Also, Ströck-Feierabend has a large bakery full of some amazing looking pastries and breads.  This cafe gets full quickly so reservations are recommend to make in advance.
---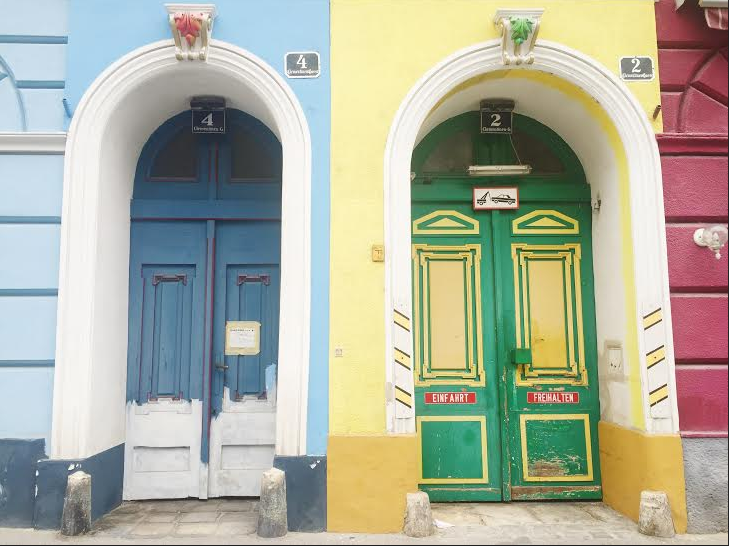 Aldin and I decided to take a new walk home and discovered these colorful doors and walls on the way.  I find it so interesting and exciting to discover unique features like this in Vienna. 
"The person who follows the crowd will usually go no further than the crowd. The person who walks alone is likely to find himself in places no one has ever seen before." ― Albert Einstein
---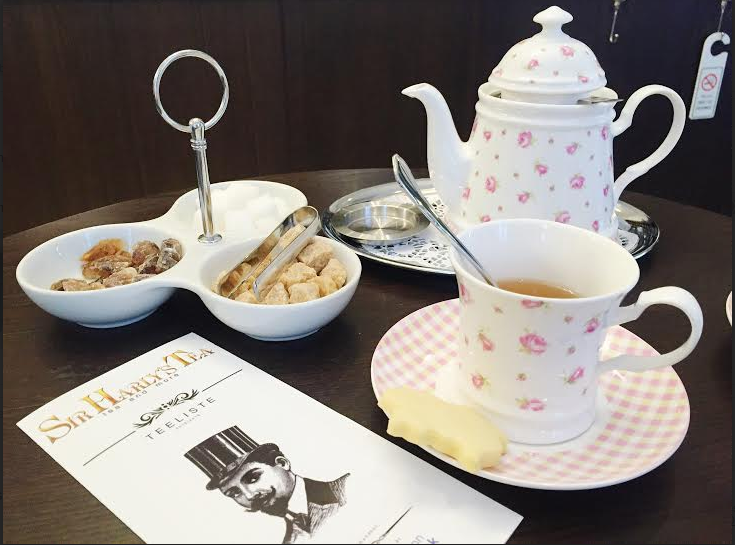 Tea time at Sir Harley's was a delightful experience. I shared White Peach tea with my husband, which came in a large rose printed teapot, with a side of three types of sugars and matching tea cups with a shortbread cookie. 
Sit Harley's Tea has a fine selection of high quality teas and products. You can read more about them here.