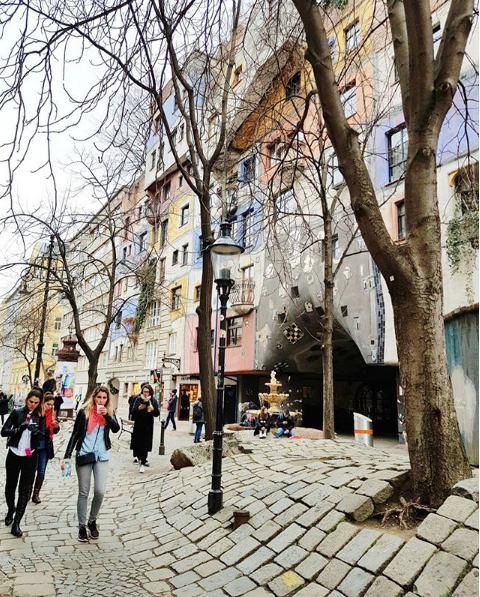 March Roundup by American in Vienna
April 1, 2018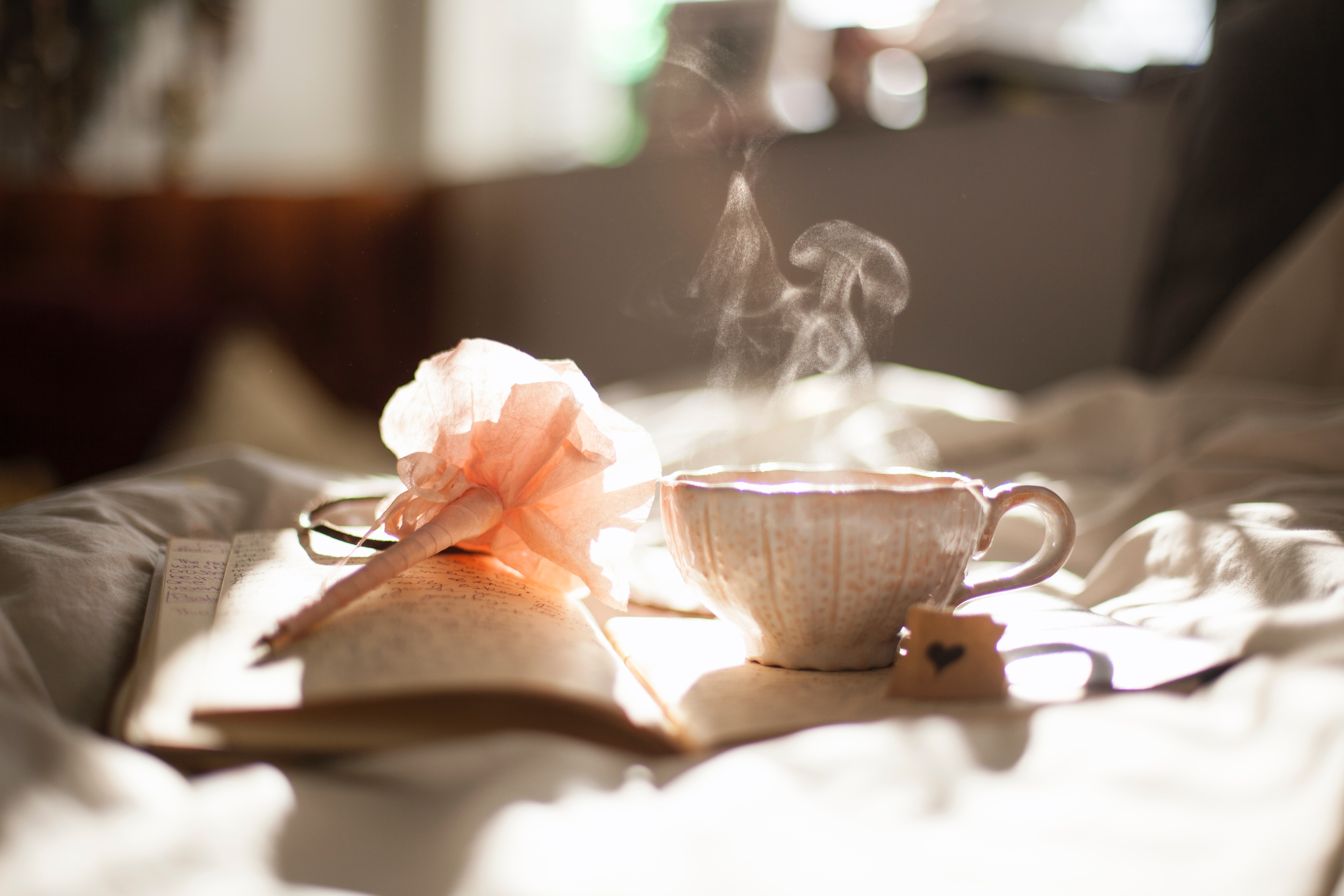 I found the month of March to be the month of transitions:
transitioning from Winter to Spring

transitioning from wearing heavy clothing to lighter ones

transitioning from hibernating / being indoors all day to getting out more 
During the month of March in Vienna I dined out at some excellent spots, went on a fantastical virtual reality experience, attended a self-development event, took a weekend trip in Berlin, did some online shopping, and juuuuust touched a bit on the Spring Cleaning!
So take what you like from what I share, and let me know how your month was!
---
On the Blog
Vienna's Top English-Speaking Yoga Studios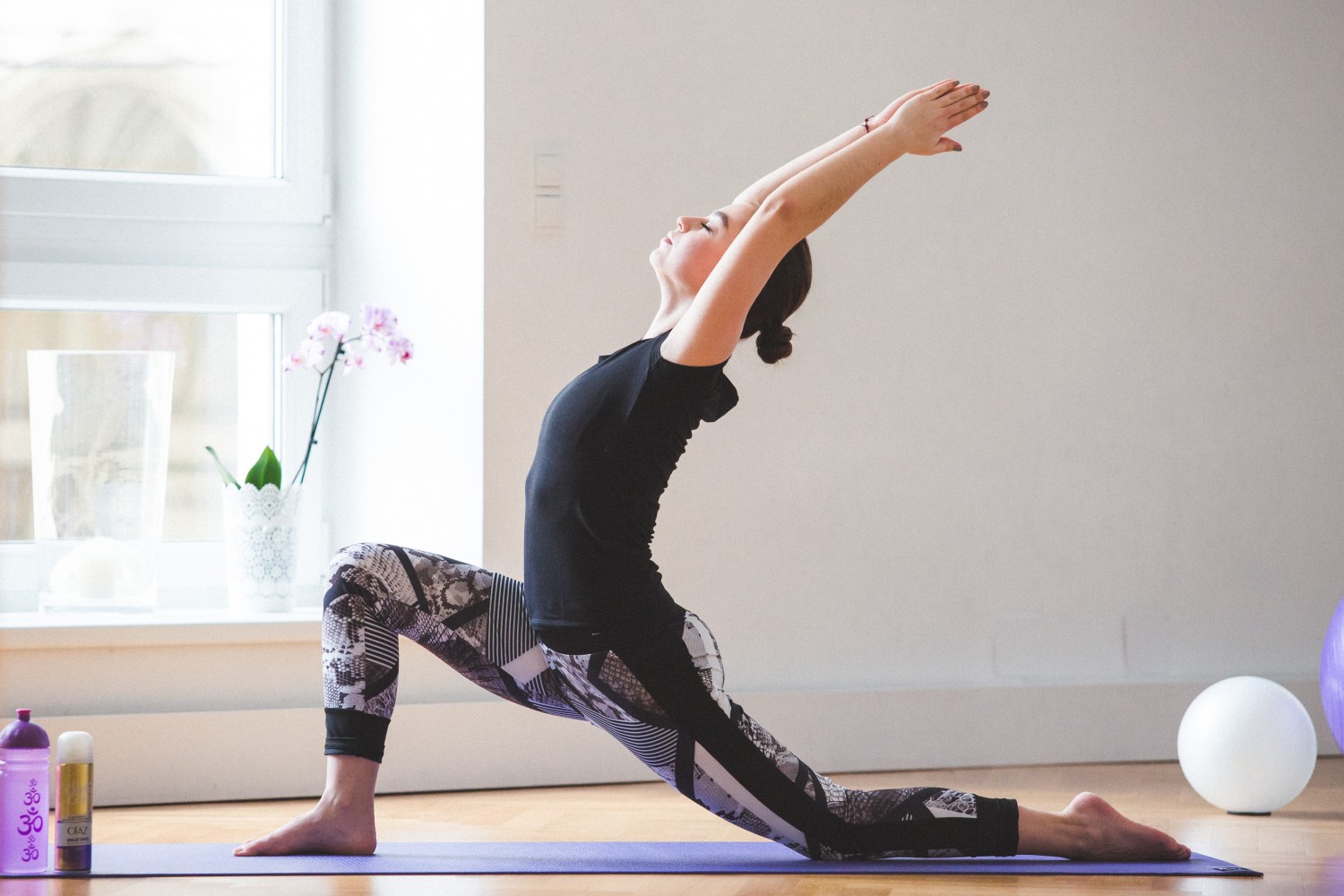 Recently I've had some time to explore different yoga studios in Vienna, and found that there are a core group of studios in Vienna that provide their classes in English. These studios are top-class, friendly, unique and fun. I'm sure you're going to enjoy them as much as I did 🙂
---
March's Instagram Photo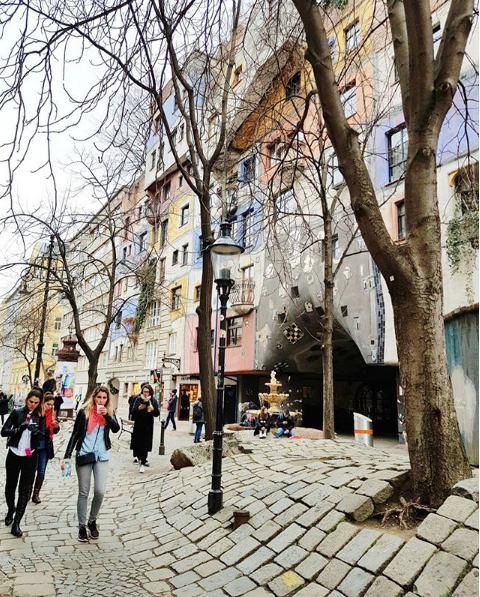 On the American in Vienna Instagram page, I choose to display this photo of people at the Hundertwasser House. Spring is here and to me I want to show you something with bright colors, and the promise of warmer weather coming 🙂
As you can see in the photo the two women in the front are wearing lighter jackets indicating the transition away from Winter – and even though the trees are not in bloom, they will be soon!
Caption: The whimsical Hundertwasser House in Vienna is one of the top places I'd like to bring visitors to in Vienna🤗 According to wien.info anyone who lives in the Hundertwasser House also has the right to decorate the façade around the windows entirely to their own taste. More than 200 trees 🌲🌳 and shrubs on the balconies and roof terraces make the Hundertwasserhaus a green oasis in the heart of the city💕
---
Vienna Discoveries & Recommendations:
Photos by: Kulinarium Austria, kek in wien, Vienna.at, Almin Zrno, mak.at, iamgood.cc
Dining Out:
Mercado 
Mercado is an upscale restaurant in the first district, that features the most unique creations: Creole-Peruvian ingredients prepared with the refinement and techniques of Japanese cuisine! 
Aldin and I enjoyed a wholesome three course tasting menu that included a tiger prawn salad with a flavorful lime dressing, spicy chicken wings (Ah-MAZING), and matcha cake. Dining at Mercado was truly a wonderful experience and I can't wait to go back!
Karma Ramen
Karma Ramen is Vienna's Japanese Noodle Bar, and according to them, they serve the Japanese's favorite soul food (ramen). The noodles are made fresh every day, and much of their ingredients come from sustainable farms in Austria.
I went to their second location (their small diner) in the first district and ordered their Tokyo Ramen (Classic shoyu ramen with chashu pork, ajitama, menma, soybean sprouts, nori, scallions). It was authentic, delicious and nutritious, though I admit my eyes tended to wander to the person sitting next to me eating the 7-spice crispy chicken appetizers (must…get…next time…).
Salzberg
Salzberg Restaurant serves a mighty brunch buffet on the weekends – featuring foods like scrambled eggs and bacon, Austrian Kaiserschmarrn (cut up pancakes), deli meats and cheeses, mueslis and yogurts, waffles, fresh juices, and a big baked salmon.
For €18 we got access to their breakfast buffet with a glass of prosecco (and coffee is extra FYI). They only have small plates, which allows you to portion your food wisely. I like to bring family and visitors here for a good brunch buffet.
Art:
The Apology of Eros
Almin Zrno, a photographer based in Bosnia and Herzegovina showcased his work at Gallery LIK, Vienna in early March. I had the opportunity to see his work at the opening premiere, and finally meet his beautiful girlfriend and fashion journalist Amra.
Almin's photography exhibit The Apology of Eros feature female bodies of actresses and ballet dancers channeling Greek Goddesses. Due to the nudity, his work is controversial in Bosnia, though here in Vienna it's comfortably accepted (and admired).
Klimts Magic Garden
Gustav Klimt is one of Vienna's most adored artists (and maybe you know his work – The Kiss?). On the 100th anniversary of his death, the virtual reality experience  Klimt's Magic Garden (created by Frederick Baker) is available for the public at the MAK Museum until late April.
I got to put on a virtual reality headset and be taken on a fantastical ride of Klimt's designs for about 5 minutes. For me it was an extremely meditative and gorgeous presentation – it reminded me a bit of being in the world of the Avatar movie, with Zen music in the background. It was also slow moving, so if you're afraid of getting motion-sickness with virtual reality, don't worry – you'll be fine.
Tip: Since there are only two headsets available at the MAK museum, so please reserve a time slot for the experience on their website.
Community:
iamgood
iamgood is a community organization that hold events on Self-Development and Sustainability (my kind of thing): "We want to inspire and motivate you to increase your self-awareness, identify your potential, develop your skills and talents, build self confidence, improve your health, fulfill your aspirations, enhance your quality of life… because we believe the better we understand ourselves, the better our decisions will be." 
I attended their Relationships event and enjoyed it so much – two speakers shared enriching stories about self-love and creative expression, there was room for people to plug in their business, and we even had to push through our comfort zones by locking eyes with a stranger for 60 seconds! Looking forward to seeing the future developments of this organization!
---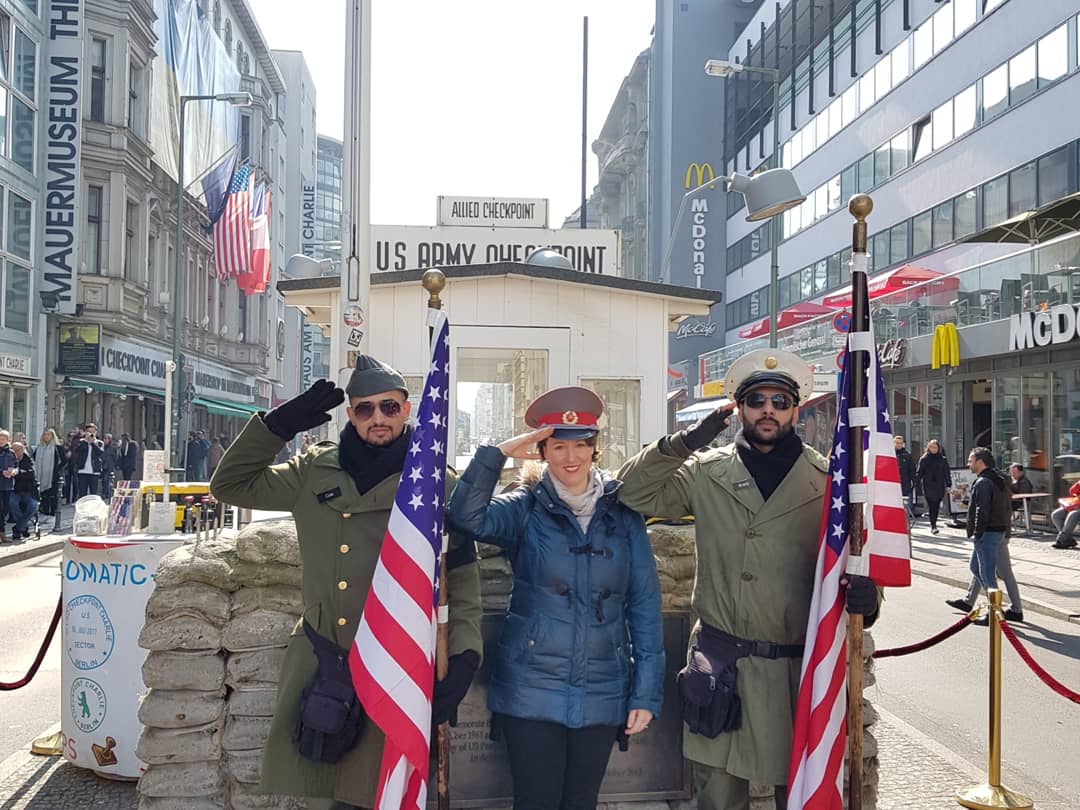 Michelle's Life (My Personal Picks):
Travel:
I was invited by VisitBerlin and Chamaeleon Theater to spend a weekend in Berlin and see the Finale circus show. 

The show was jaw-dropping and stunning (and will be thoroughly explained in a future blog post). 

Berlin itself is an incredible city — but spending a weekend there is not enough(!!). Though with the time I had I  was able to see all the highlights like Checkpoint Charlie and Brandenburg Gate 🙂
…coming up: 4 days in Budapest!! First time I'll be there – woot woot! Got any suggestions on what to see and do?
Movies & TV Series:
DARK on Netflix: The language is in German with English subtitles and I want to say it is similar to Stranger Things but it's also different in it's own way. This show is SO GOOD – the kind of good where I couldn't tear myself away. I recommend it to anyone who's into sci-fi, suspense, or really likes Stranger Things!
Loving Vincent: The film was designed by painters and completely animated through oil paintings. A really exquisite yet heart-wrenching film on the life, death and continuation of Vincent Van Gogh's work.
Podcasts:
Music:
I've been into 60's French girl music on YouTube 

– I find the music is fun, flirty and feminine. I love listening to it when I get ready.
Recipes:
According to my Ancestry report, I am 40% Irish, so of course I make Irish Soda Bread on St. Pat's Day 🙂 This is the recipe I use.
…and this is my go to cheesecake recipe when I want to impress family and friends.  Keep in mind the entire process from beginning to end (ready-to-eat) is 8 hours.
Inspirational Quote:
Learn to enjoy every minute of your life. Be happy now. Don't wait for something outside of yourself to make you happy in the future. Think how really precious is the time you have to spend, whether it's at work or with your family. Every minute should be enjoyed and savored. – Earl Nightingale
Until next time…have a good one!
You May Also Like
November 14, 2015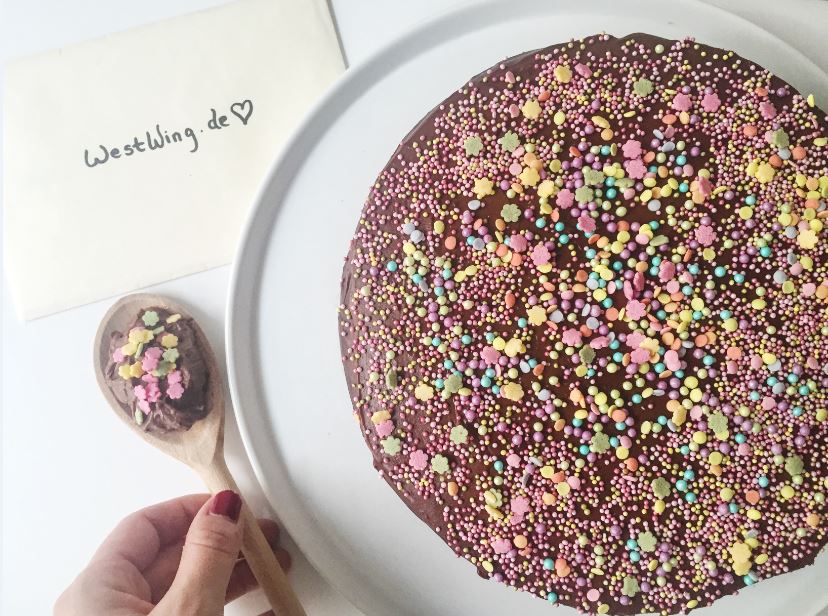 January 17, 2016