Hey everyone! Did you know the month May was named after Maia, the Greek goddess of fertility? In Vienna, the plants and flowers seem well fertilized, plus everyone's been experiencing summer weather already (35 celcius / 95 Farenheit). Popular places like Stephansplatz is now packed with tourists. Folks, welcome to tourist season. 
Enjoy this month's roundup on what I encountered and experienced as an American expat in Vienna, Austria 🙂
OH, and for fun, check out this post on 6 interesting facts about May.
---
On the blog this month
Barbecue in Vienna with International People
Best Coffee in Vienna – Top 5 According to Locals
---
Vienna Discoveries: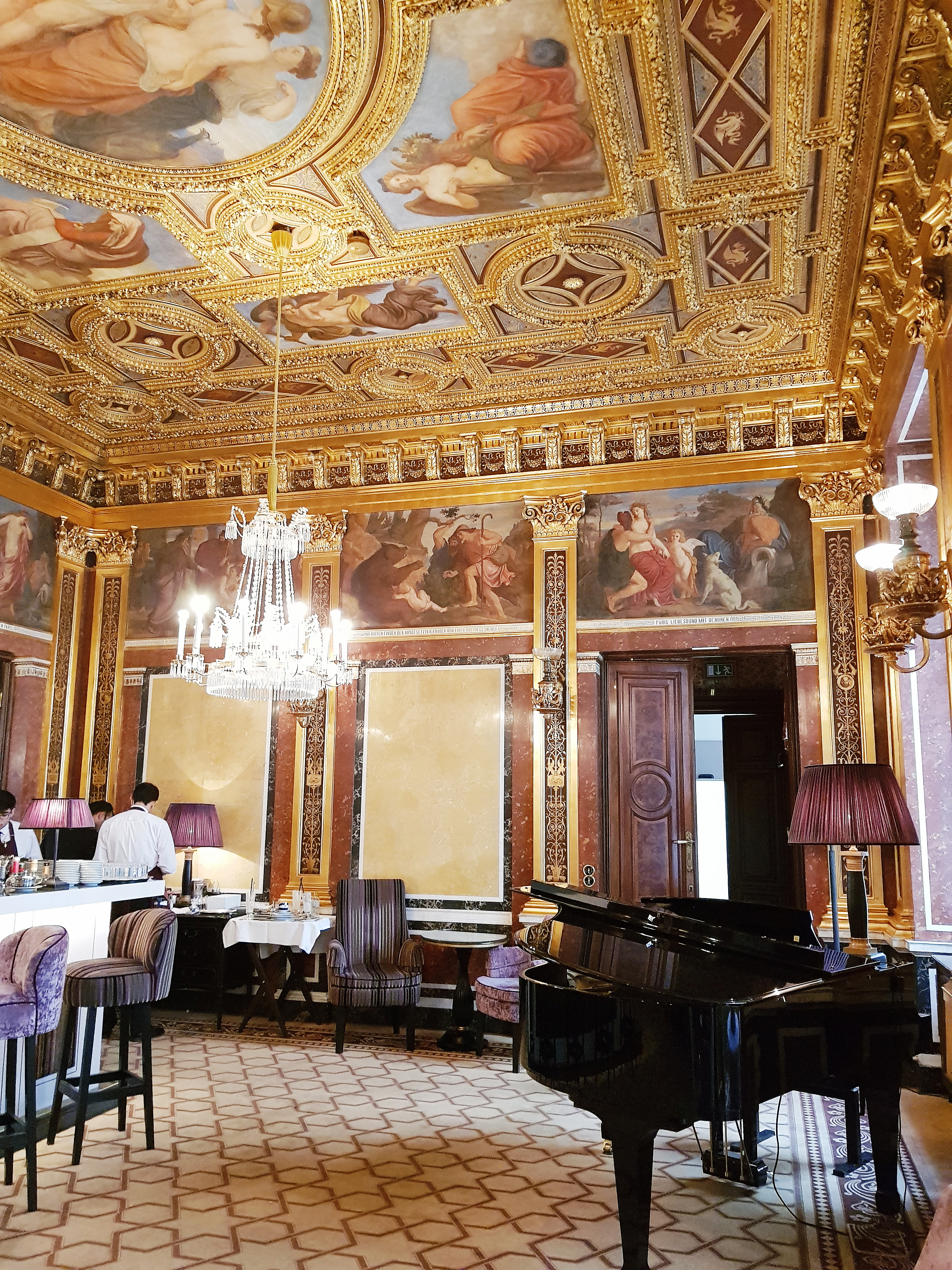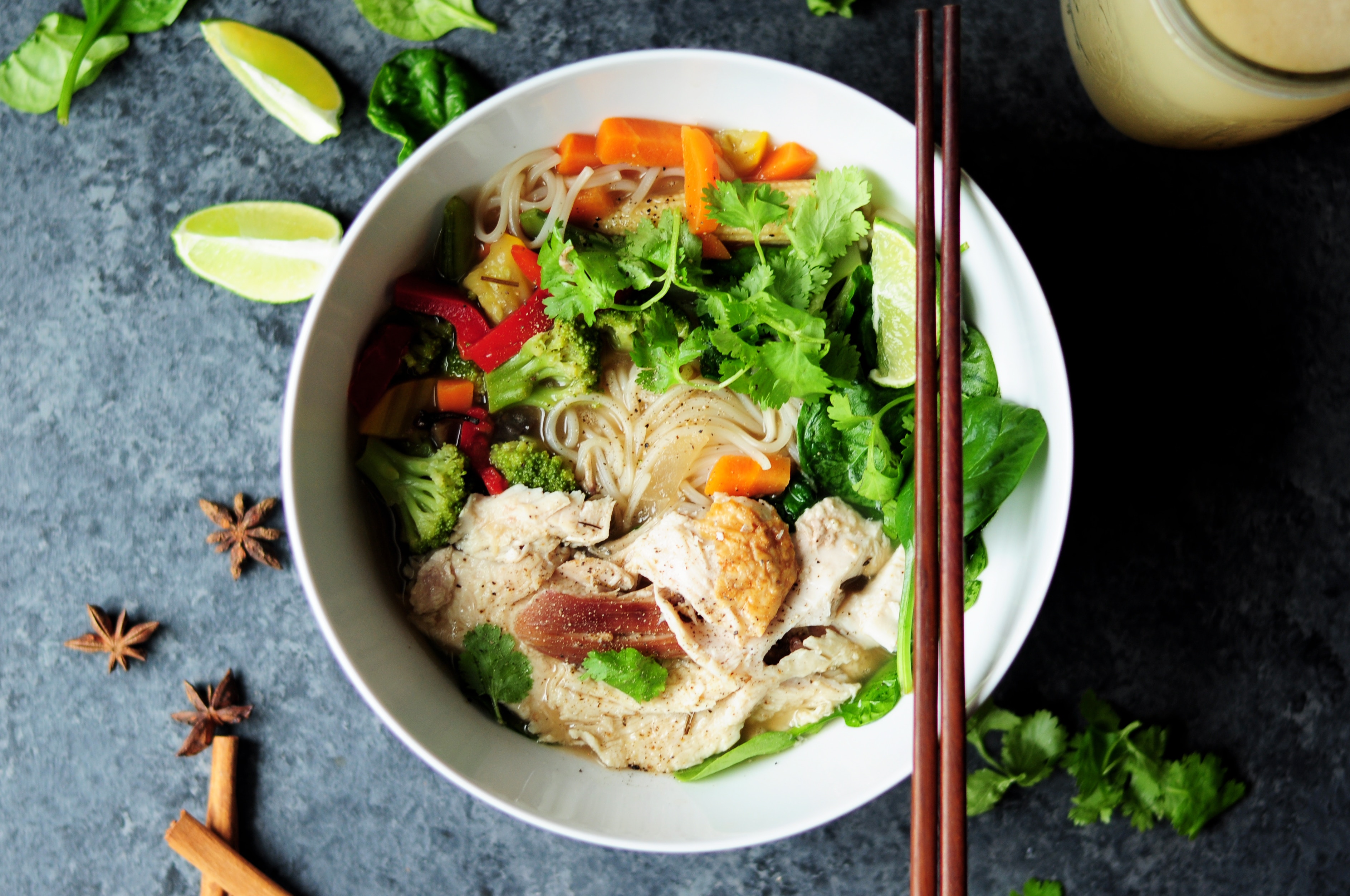 Eat
Jamies Italian: Well folks, I finally went to the popular yet mixed-reviewed restaurant, Jamie's Italian.  My husband Aldin and I made a reservation a month in advance for a Thursday night dinner.
We ordered Jamie's Mojito and Jamie's No.1 cup as adult drinks, which were delicious and refreshing. Individually we had 1 portion of the ricotta-tomato bruschetta, and as meals: Pancetta risotto, and pizza with shrimp.
The food was flavorful, but not exceptional. I could tell the quality was not as fresh and authentic as the more local Italian cuisine here in Vienna. Perhaps because Jamie Oliver's Italian restaurant is a chain restaurant, the food quality is underwhelming.
So – my expectations of the place slide to disappointment. Oh, and it's a pricey place – we paid €65 at Jamie's Italian -everything, including tip.
♥
Gerstner – First of all, let me tell you I did not realize one of the top sugar bakeries in Vienna has 3 elegant floors – the third floor being the most exquisite (which is where I met Octalita, a well-known calligraphist in Vienna).
Gerstner's finest floor is decorated and laid out as if royals live here. It is truly a great place for visitors, and/or if you want to impress people.  Wow. You can see in the photo above what type of environment to expect when you plan to dine there. Their sweet treats are just as delicious as you'd expect.
Octalita and I had a nice meet-up, catching up on life and business. A part of me wondered if I was dressed well enough for the place, but looking around and seeing the tourists and fellow Americans in their casual clothing, I relaxed more.
♥
Xin Ciao – Maybe you're like me and can eat Pho soup anytime time of year. Yup, even on a hot August afternoon I can devour rice noodles in rich Vietnamese chicken broth.
Well, I had the opportunity to have Pho soup at Xin Ciao Vienna this month and I was not disappointed!! For the soup, they gave me a ton of noodles and Thai basil, with a wedge of lime and pieces of fresh chili on the side.
I also got to try their shrimp summer rolls in peanut sauce which was great. Definitely will come here again. Oh, and these guys do delivery too.
---
Events / To Do
Organically Yours: As a happy Metropole subscriber, I got invited to their food event that highlighted the care and quality Austrians have for their food.
As a natural foodie (actually – who isn't?), I got to walk around the Julius Meinl grocery store with other subscribers in the late hours and taste samples of unique tapas from Austrian chefs. Roasted mushrooms, fresh jam from "ugly" produce, and the best Rosé I've ever were the food highlights of my night.
I also finally got to meet Maggie, the Editor-in-Chief of Metropole who (to my surprise) knew who I was!!! #what.  I'm a huge fan of hers 🙂
♥
Haydn Kino: I'll tell you a secret: I almost always go to Haydn Kino when I see movies because it's close to where I live and it's one of those homey cinemas that's comfortable for me.
Don't get me wrong, sometimes you'll catch me at Artis Kino for one of their Ladies Nights or Men's Night (those are fun!).  But this month I went to Haydn to see the new Avengers movie, which I wrote about in on my Facebook page).
The movie certainly had an unexpected ending!! #wasthataspoiler?
♥
Impact Hub: There is a co-working space I get to go to every now and then – it's called Impact Hub. They are start-up business friendly, have a ton of resources and a massive network of inspiring individuals to connect with.
Once you become a member, you can attend their monthly events (afternoon coffee chats and yoga classes!), plus you'll have access to utilize their space and services as needed.
Co-working spaces are definitely something new for me to experience – and I totally love it.
---
Shopping 
Anna from Texas emailed me asking which clothing stores she should go to that are not found in the US. I suggested Mango, Peek and Cloppenburg, and Edited. This is her feedback:
"Thank you so much for your suggestions! I went to Edited and found some pretty gosh darn cute clothing. Thank you thank you thank you! It's so beautiful and peaceful here – even when it's busy. I can see why you love it so much – I just got here and I don't want to leave anytime soon. I'll keep checking out your blog for more great suggestions! 😉 Vielen Dank!"
Thank you Anna! Now she inspired me to go shopping!!
---
Michelle's Life:
Travel
As you can see in my latest travel post, I went to Budapest in April. Now, my next trip this June is something that was unplanned, but nonetheless – exciting! I'll be spending 6 days in Dublin – originally because of work – but I was able to get 2 days off for exploring Ireland's capital. You can bet I'll be sharing my experiences of Dublin on this blog for you all eventually! Additionally, my summer is going to be busy with setting up a new non-profit in the city. But I'll find some time to go to Hallstatt, Salzburg, and Neusiedlersee in between it all!
TV
Westworld is back! I'll be honest, I was hesitant to keep watching this series because the first three episodes were kind of boring for me, but now it's picking up with the Geishas and Samurais (#lol). I find Westworld to have a cool concept, but with a little too much gore and explicit content for my personal taste.
Reading
I am a recent subscriber of Medium, an online platform with a plethora of intellectual and thought-provoking articles. I've already learned some cool things – like why 5-7am are magic hours.
Feedly is another app/platform I subscribed to and use on a daily basis. I place all my favorite online magazines and blogs in there, so I am constantly updated on news and information. Reading is an absolute pleasure of mine.
Music
Healing Chinese Music Music for Anxiety & Stress calms me down, yet makes me focus on my work.
I love how you can nowadays listen to radio from back home. My local radio station from Connecticut  brings back familiarity to my old life and former hometown.
Recipes:
Krautfleckerl – this month I made an Austrian dish made up of noodles, red sauerkraut, and bacon.
What I basically do is fry up the bacon while I cook fleckerl noodles in a separate pot. Once bacon is done, I'll take them out and then fry the onions in there. Once onions are fried, I add in red sauerkraut, then the noodles. Mix them all up, top with salt/pepper, crushed bacon and voila, dinner.
Here is a recipe from the Vienna Tourist Board if you want to take a look.
Inspirational Quote:
"Most of the important things in the world have been accomplished by people who have kept on trying when there seemed to be no hope at all." ―Dale Carnegie
---
Thank you for reading!
Have a great day 🙂