Located inside Lugner City Mall is Okiru Running Sushi.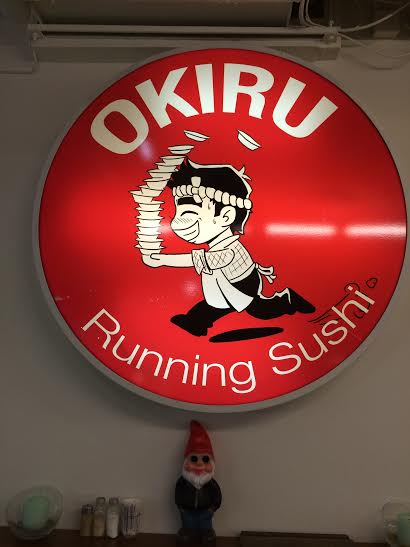 In the states I've never heard of running sushi, so to discover it here in the city was quite a treat.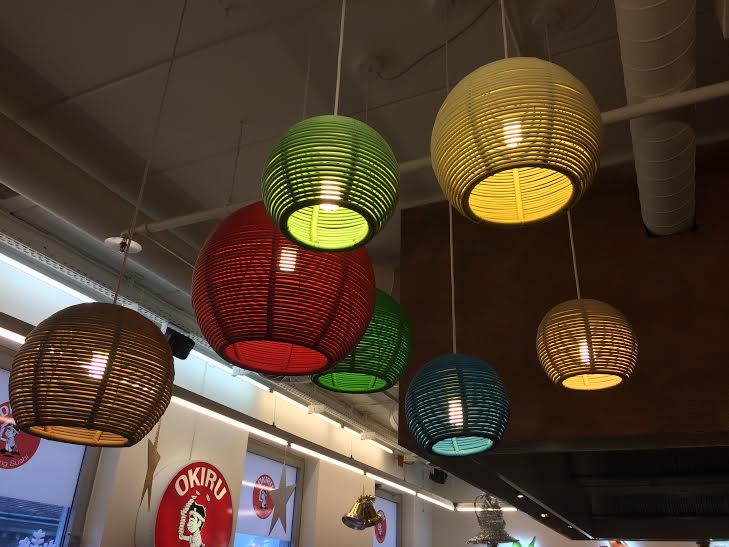 However, every time I come here, it's packed, and you can't make reservations for this place. I've come here at night and also at the random hour of 3pm on a Friday, and it was still crowded. So, that's usually a good sign, when a place is full.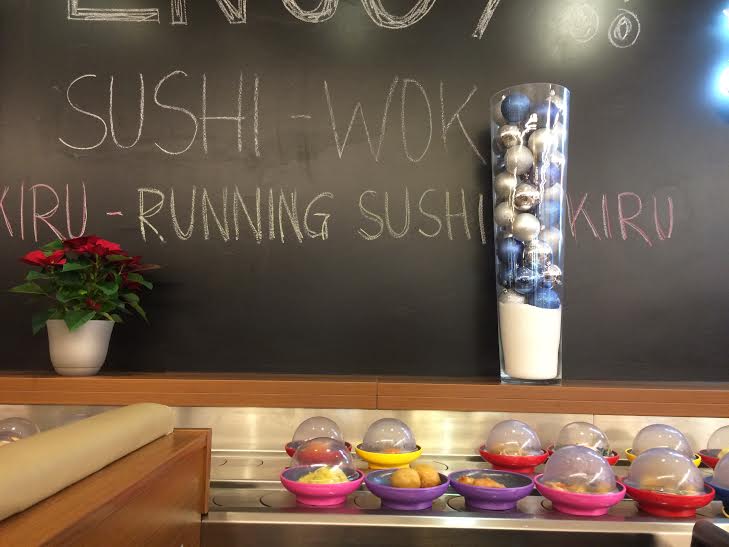 It's really fun to be able to sit down with your friends and in front of you is a rolling conveyor belt of different assortments of foods like sushi (some of them even dyed in colors, or presented with fruit on top) noodles, fried shrimp, rice, beef, chicken and veggie dishes, sesame seed balls, and the occasional tiramisu.    Soy sauce and wasabi is included.
I enjoy my running sushi with a hot cup of jasmine tea (featured below).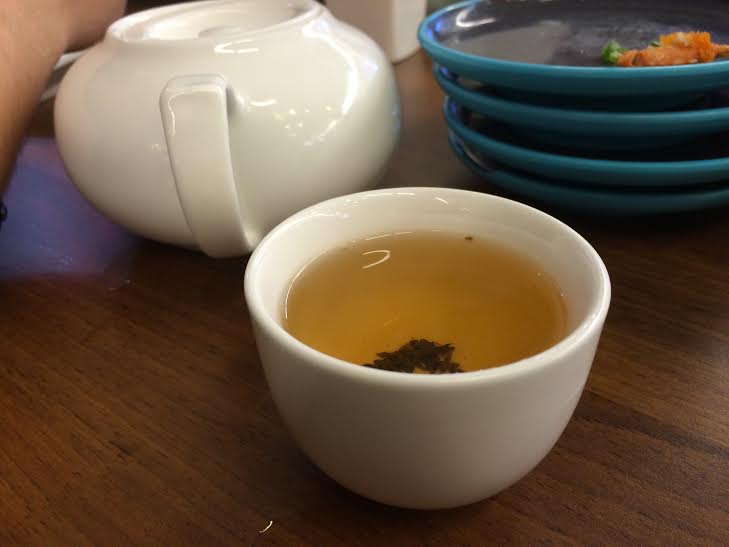 Overall, Okiru Running Sushi is a fun place to check out with tasty foods to try. I suggest you give it a shot!
Prices for Okiru Running Sushi (drinks extra)
Monday-Thursday: 11.90 Euro per adult, Friday-Sunday & Holidays: 13.90 Euro