What is The Brickmakers
The Brickmaker's is an Irish pub and barbecue restaurant that houses over 30 taps and 150 bottles of the world's finest craft beers and ciders, along with a collection of cocktails and spirits. But I didn't go here to drink (I actually don't drink alcohol) — I wanted to go here for their BRUNCH, from which I had read good things about through Vienna Würstlestand, a popular English website in Vienna.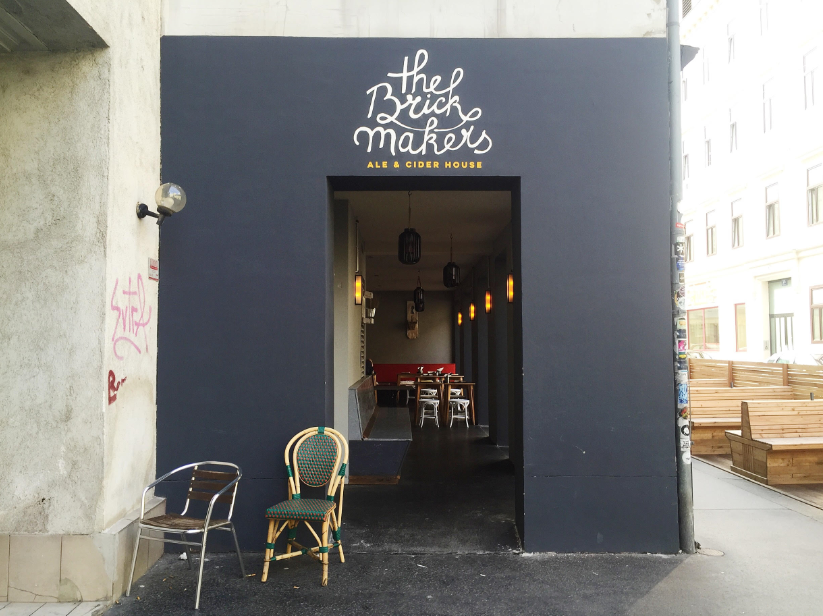 The Interior / Design
When I walked in this new and modern-designed restaurant on Sunday morning, I was taken aback by how shiny and clean everything looked. The interior is designed with the spirit of Vienna's 7th district, featuring artwork from local artists. The stylish bar, tables and chairs are highlighted in colors of black, gold, and silver, and above the dining area are large copper barrels of (what I presume to be) different types of beers.
The Brunch
We were greeted nicely by the owner and got to pick our table out of the many reserved.  Interested in having some coffee, I was sold on their Brazil brew made by Süssmund Coffee that has hints of chocolate and nut. It tasted excellent and I'm looking forward to drinking it again.
Their brunch menu features food under categories such as "Baked with Love," "To Egg…or Not to Egg…" and "Show Me the Meat." I decided to order their Eggs Florentine because I've ordered this meal before in Graz and really enjoyed it.  Made with 2 poached eggs, spinach, hollandaise sauce on top of a thick piece of bread, it was delightful.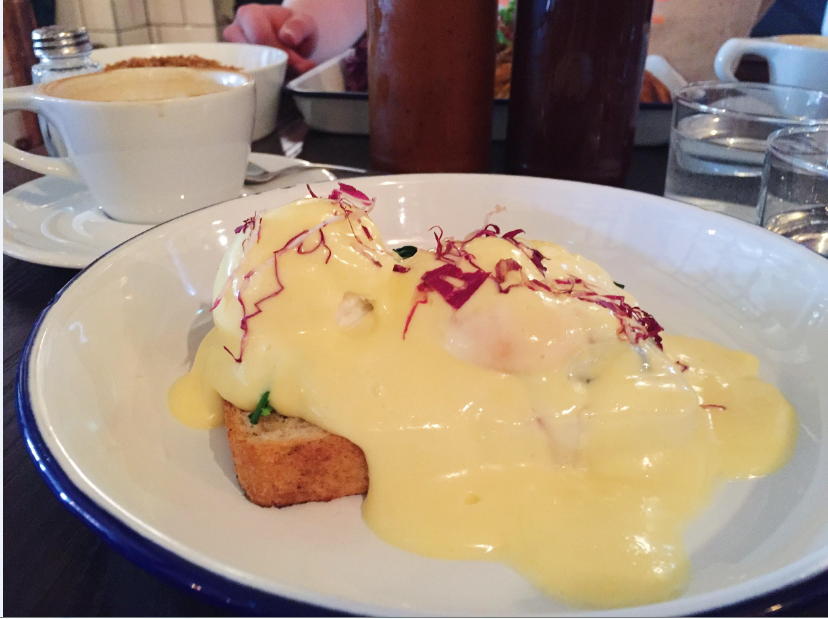 My husband, Aldin is a meat-person, so it's no surprise he ordered a Pulled Pork Sandwich with red coleslaw (cabbage). But in addition to his meal he also ordered macaroni and cheese on the side, which was large and plentiful, both of which amazed us because: Macaroni and cheese at a restaurant in Vienna is basically non-existent, and the portion size of it was huge (in consideration of Viennese portion sizes).  We also had two barbecue sauces with our meals — one plain and one spicy.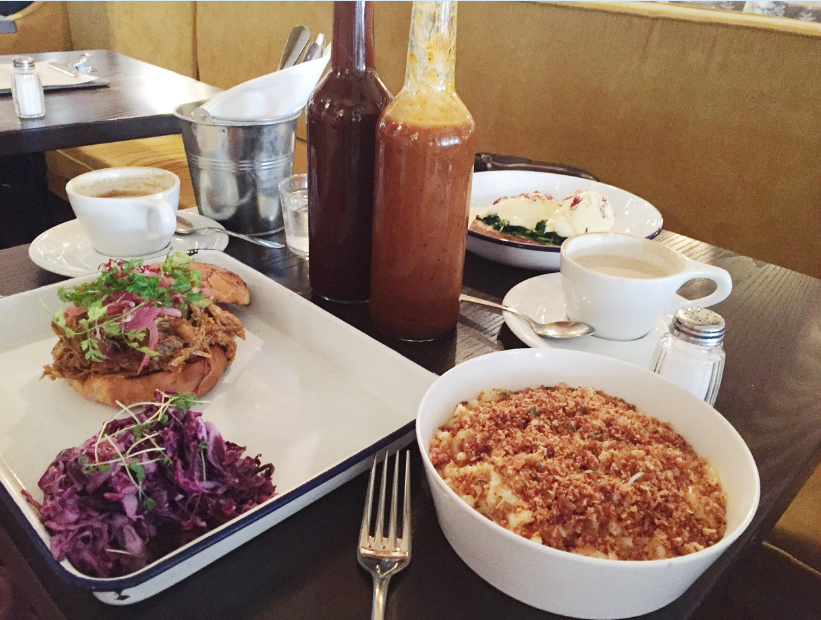 We left Brickmakers with smiles on our faces, knowing this is in our top 3 favorite brunch places.
Additional Info:
A reservation is HIGHLY RECOMMENDED since they only feature their brunch on Sundays.