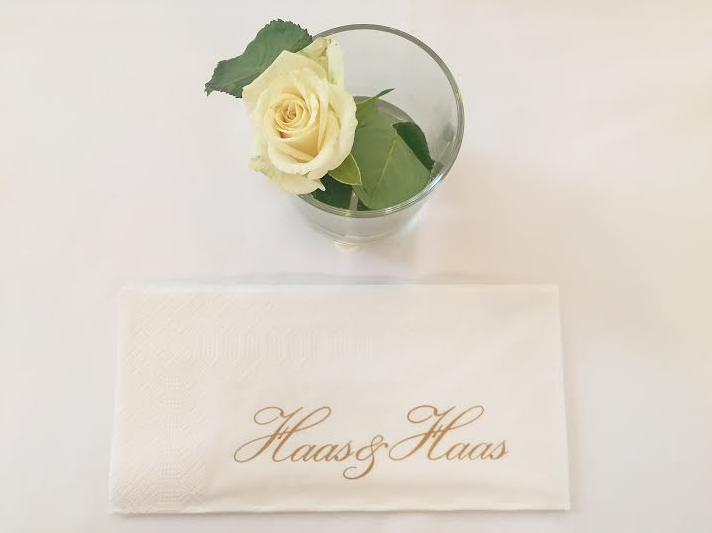 I know I mentioned this in a post before, but I will say it again — I'm a huge breakfast person! Meaning, breakfast is my favorite meal of the day and I enjoy going out for breakfast here in the city.
One day I googled best breakfast places in Vienna and Haas und Haas showed up. I read how this restaurant has over 30 breakfast variations — all unique and international. Um, YES. Got to go here! Since that day, I've been here many times, brought family and friends, and tried many of their breakfasts.  Keep in mind their portion sizes are not American portion-sizes! But perhaps the coffee or tea that is included with your meal may be satiating for you.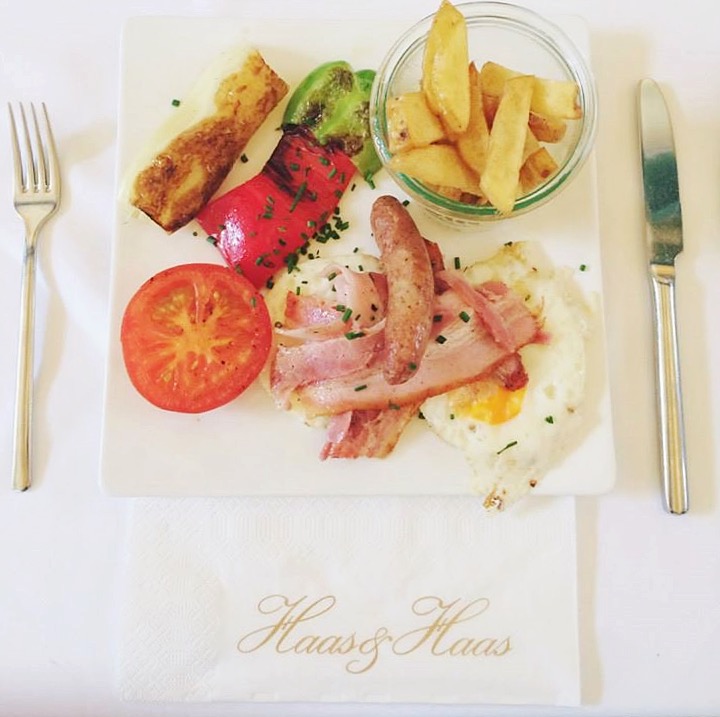 They also offer a nice selection of vegetarian, gluten-free, and dairy free breakfasts. You can see the pictures of the breakfasts here. Their hot chocolate is also pretty awesome — thick like pudding and delicious.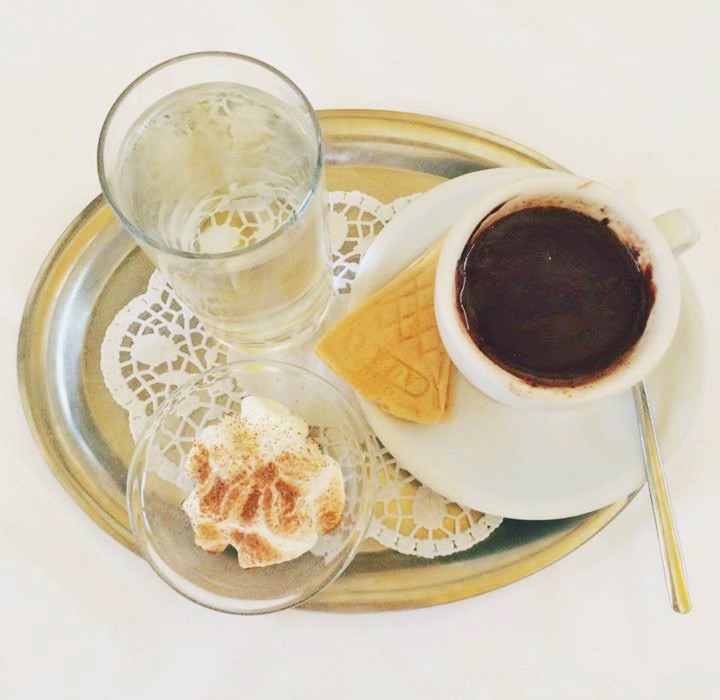 Haas und Haas is an elegant, fancy, bright and stylish place that always so clean and makes me feel like I'm under-dressed.  The servers are usually very pleasant and speak English well, considering that this cafe-restaurant is right behind the internationally famous Stephansdom, a cathedral in the center of Vienna.
On a cold summer morning, my family and I sat outside in their garden and our waitress offered my father, who was dressed too light for the weather, a thick blanket to wrap himself in while he ate his meal. I was very touched by her consideration for him, and it was really nice to see my father warm and happy.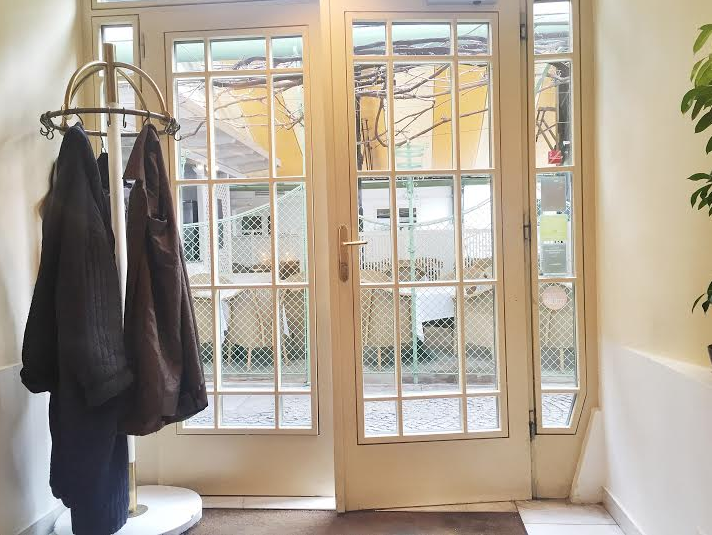 Not only do I find it a nice place to grab some breakfast, but it's also a cool spot to have a business meeting or coffee/tea. Since this place is popular I do suggest you make reservations, or take a risk and see if you can get a seat.
My recent time here I ordered their English tea and scone with clotted cream and strawberry jam, which was charming and enjoyable to consume, however, I probably could have eaten four of them 🙂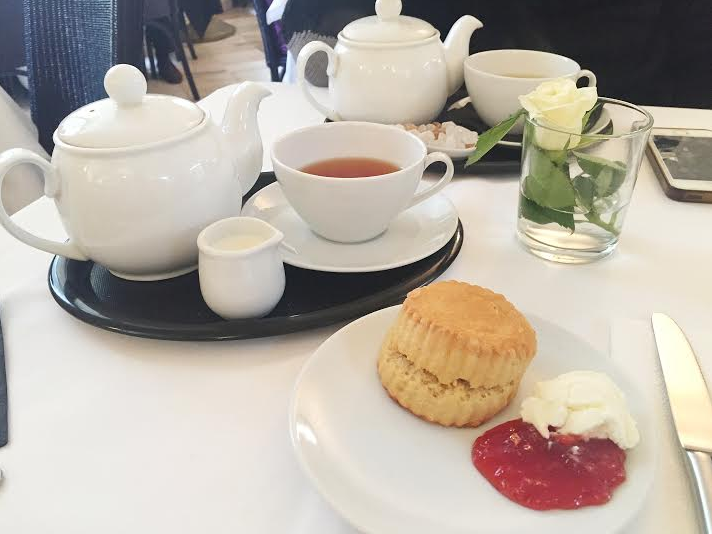 Tea time at Haas und Haaus is Monday through Friday from 3pm on and is offered in their tea room, providing one meal like ''The Traditional Afternoon Tea" which is served on a tea stand made out of silver, consisting of finger sandwiches, Petit fours and scones with strawberry jam and clotted cream. Teas offered are Chinese Yunnan, Ceylon or Highland Toffee. Kind of a nice feature if you're a big tea fan. 
Also, if you enjoyed your tea at H&H and want more, check out their tea shop next door, where inside is a lovely display of exotic and international teas, gifts, chocolates and other little fancy things — another place I suggest to visit during your time.
Haas und Haas Opening Times & Info