I am so pleased to say that I have found good sushi in Vienna!!!
Located in the first district on Börsegasse, sits the lovely Asian-fusion restaurant: Momoya.
I first stumbled upon this place when I took a walk around Schottenring and later on decided to eat here after reading positive reviews on Yelp.
So when I first walked in I was greeted with a smile (a rarity in Viennese restaurants) and shown to the exquisitely designed dining room with dark wooden tables, comfy purple chairs, soft carpet, and modern hanging lamps with dim lighting.  Automatically I knew that a lot of effort was put into making this restaurant have a comfortable, relaxing and attractive environment.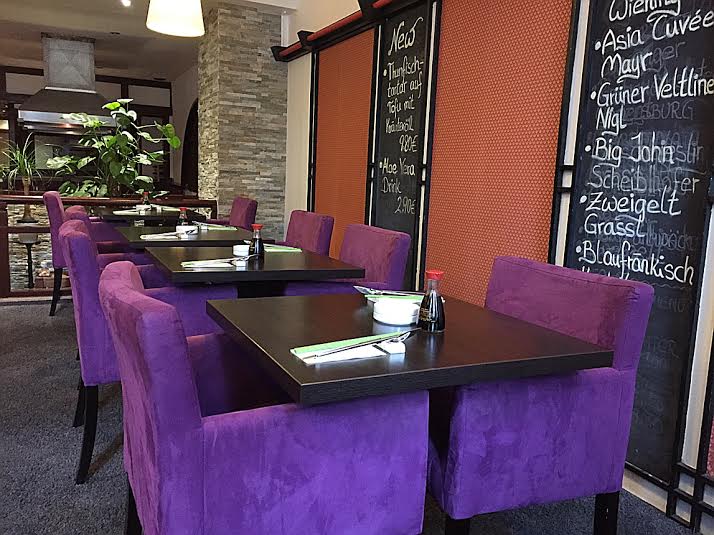 The server provides me with a drink menu and a eating menu. When I eat Asian food, I like to have tea with my meal, so I chose their rose tea. When I drank this tea for the first time, I was so charmed by how light and delicate it tasted, and I really dug the teapot and cup as well.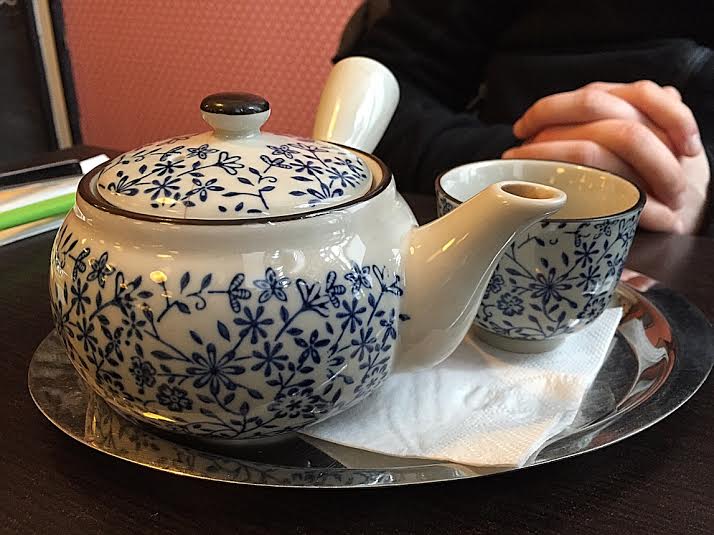 Then I decided to order their Philadelphia Roll and Spicy Tuna Roll. I have had not-so-great experiences eating sushi here in Vienna, so I was hesitant yet very interested in giving Momoya's sushi a try. And when I got my sushi — oh my god did it look great and so appetizing. I knew just by looking at it this was going to be great sushi.
When I tried the spicy tuna roll (which was not spicy in my taste) it was like I back in the states eating at one of my favorite sushi restaurants, where their fish is fresh from the sea.  It was great but the Philadelphia roll was my favorite: Coated in cream cheese, garnished with salmon on top, with the inside avocado.  I was very satisfied with what I got.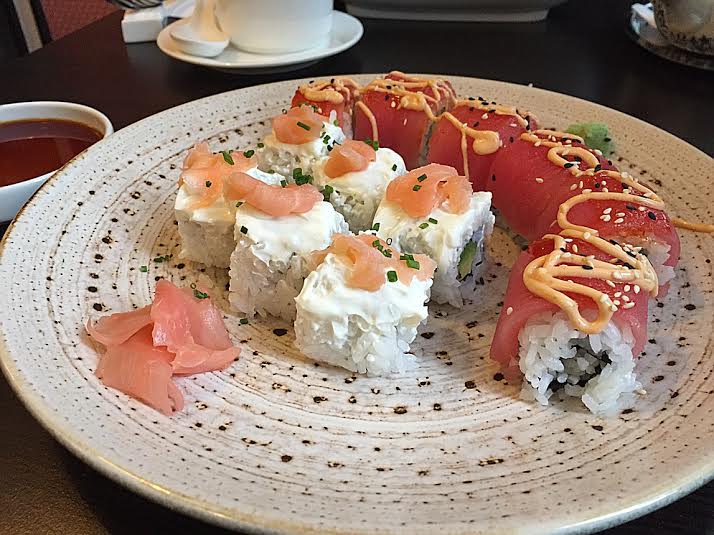 But that is not all. When I had the opportunity to come back, I wanted to try their Korean Bulgogi beef dish. This dish has roasted and marinated beef pieces tossed with green and red peppers, broccoli, peas and mushrooms with a small salad on the side. This was a savory delicious dish for me that I do not regret eating.  The beef was so tender and tasted so good, I don't even have the words to describe it at the moment, so maybe in a few weeks I will be able to articulate how that experience was for me, hehe 🙂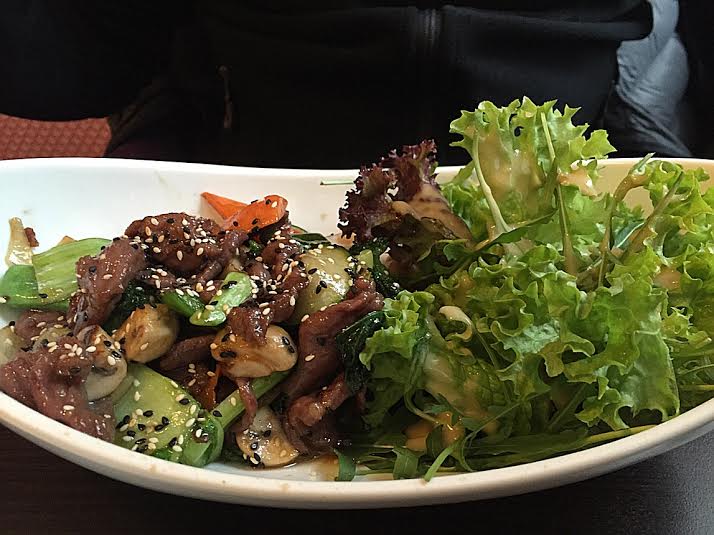 Anyways, I highly recommend Momoya as a restaurant to check out for some great-quality Japanese/Asian-fusion and Sushi food. The servers/workers are so incredibly nice, which is so refreshing since dealing with grumpy servers in Viennese cafes and restaurants is not so fantastic.  If you plan to come here with a lot of friends or co-workers, they have dining tables with a grill in front, like a Hibachi grill, for the cook to prepare food in front of you in a more intimate and personal setting.