I had the privilege to go behind the scenes with the people of Yelp Wien to Vidoni, an ice-cream shop located in downtown Vienna. The family-run business is located a block away from the Wien Mitte mall, so it is very easy to walk to when traveling around the city.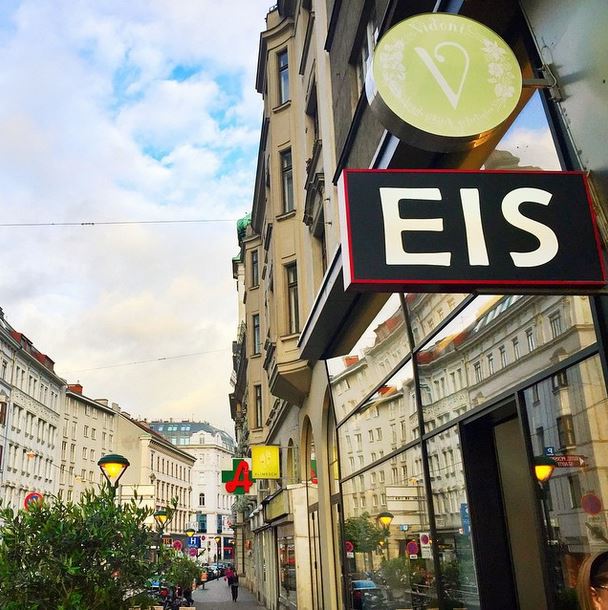 Vidoni's ice cream shop provides unique and delicious ice-creams. Some of their flavorful creations are Earl Grey (English black tea), Raspberry Violet, Orange-Saffron, Chocolate Nut Brittle and coming soon – Peanut!
This one of a kind shop also takes consideration to everyone's special dietary needs — the ice-creams are marked according to what kind it is: Vegan, lactose-free, organic, sugar-free, nut free, and gluten free.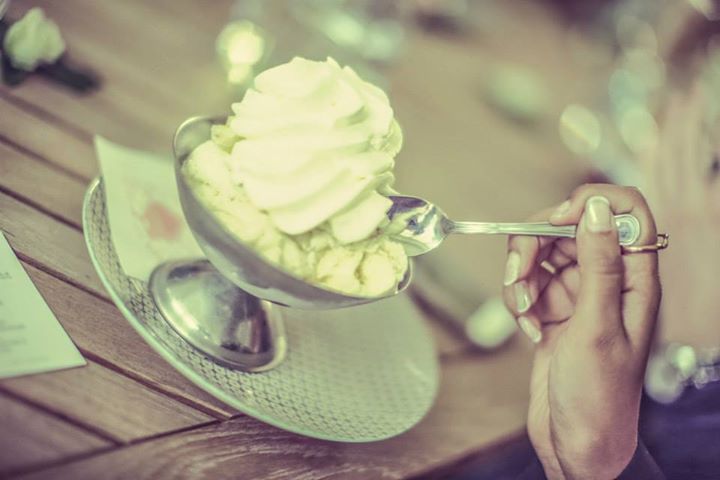 I got to taste test ice creams like Black Forest cake, Turkish Honey, Amaretto, Pistachio, and Cafe Latte.  My top favorite? Turkish honey! It had such a nice sweetness to it. Can you see how I'm enjoying it? 🙂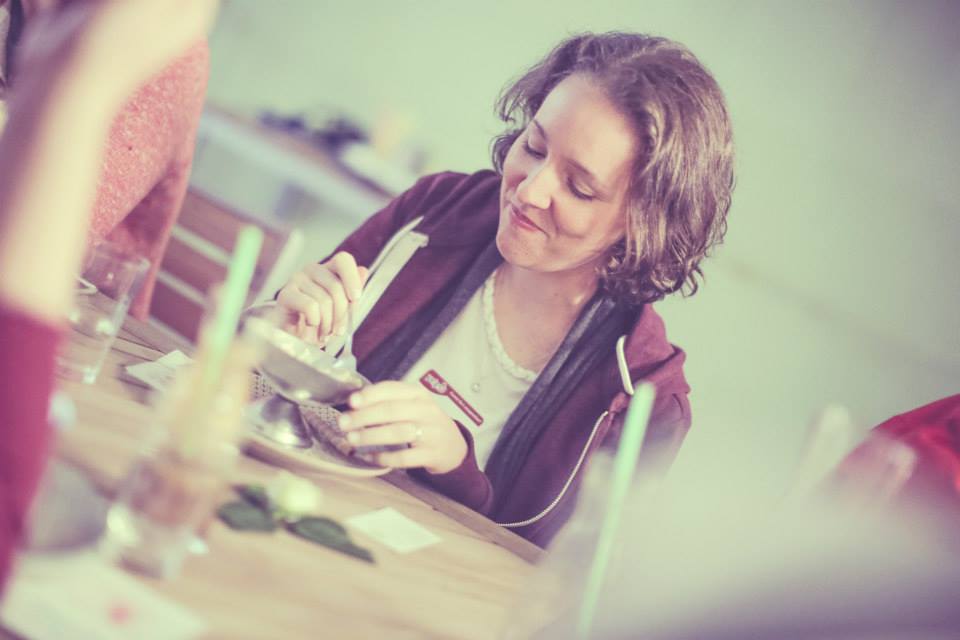 The people behind Vidoni also take a lot of care in the creation, process and presentation of their ice-cream, investing in powerful machines to pulverize and turn their simple ingredients of milk (or dairy free milk), sugar and other fruits/herbs necessary to create delicious and appetizing ice-cream. They focus on organic ingredients wherever possible — some ingredients are specially grown fruits and herbs from gardeners on their team.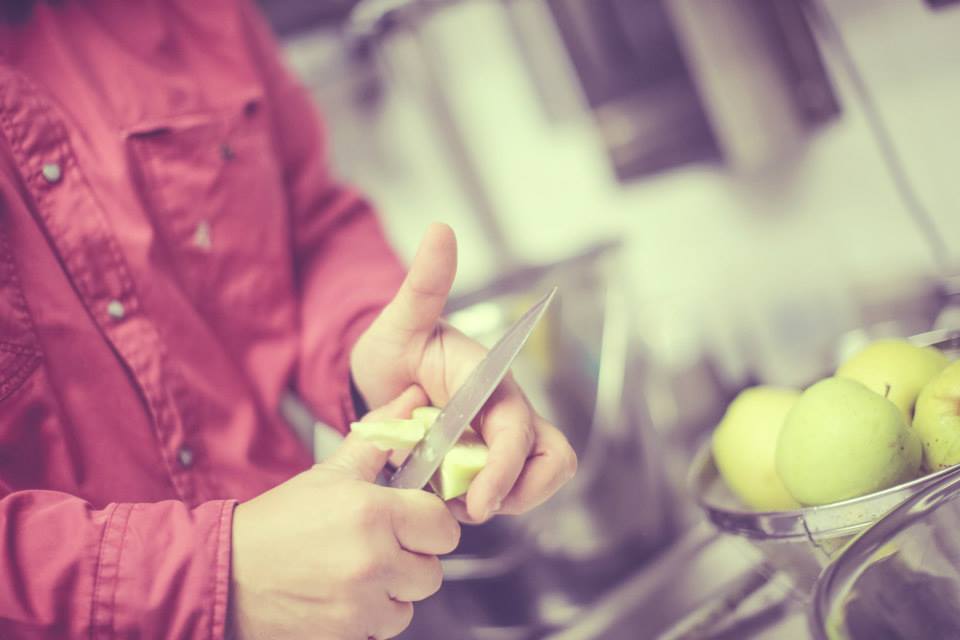 Plus, if you're in Vienna, you can pre-order their ice-cream through their web shop or app, and if you order within the 1st or 3rd district you can have your ice-cream delivered to you, while in all other districts there is an Ice Cream Van that drives around.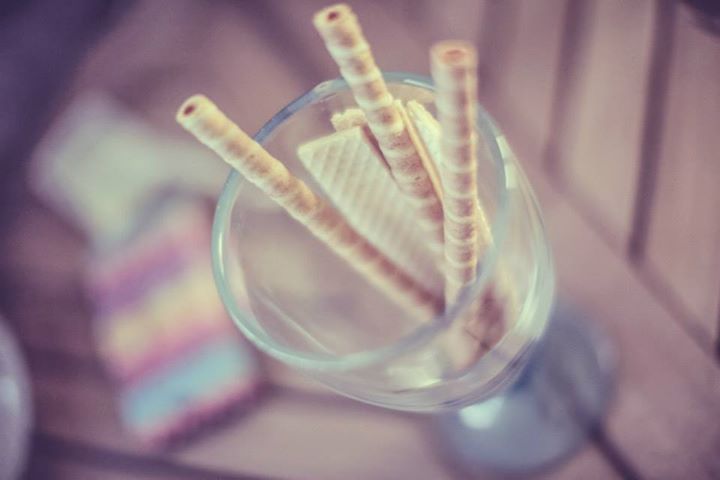 So, dear readers, check out Vidoni if you are around the area and want to try out some tasty and unique ice-cream flavors!!
Vidoni
Monday – Sunday 10:30 – 20:00
If good weather – open until midnight!
Landstraßer Hauptstraße 2c, Wien
*Photos by Adrian Almasan