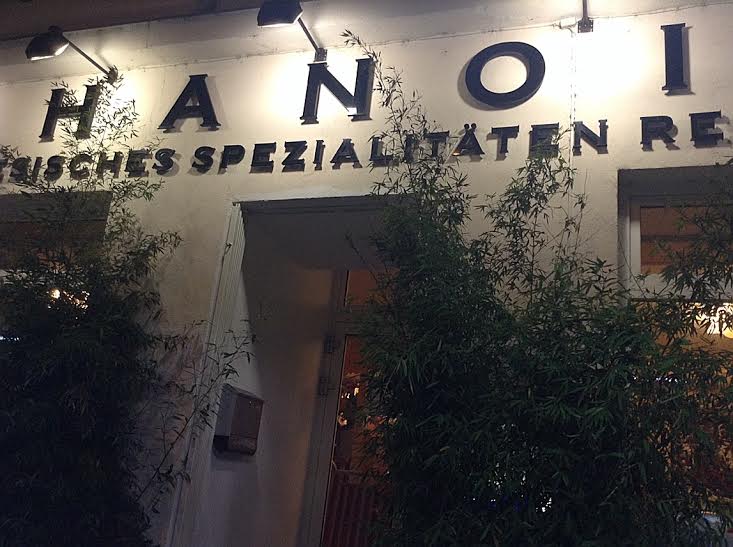 I apologize for the poor lighting in my photos ahead of time!
Hanoi is located on the popular shopping street Mariahilferstraße 168, across from the tram stop Kranzgasse.  The place is known for traditional Vietnamese food with the highest quality, and I find their portion sizes to be great and large.
Inside the restaurant is richly decorated with Asian ornaments and designs.  Faux flowers and plants also make the environment pleasant and relaxing.  The servers I have met have always been very warm and courteous. I have been here many times so I am very familiar with the place!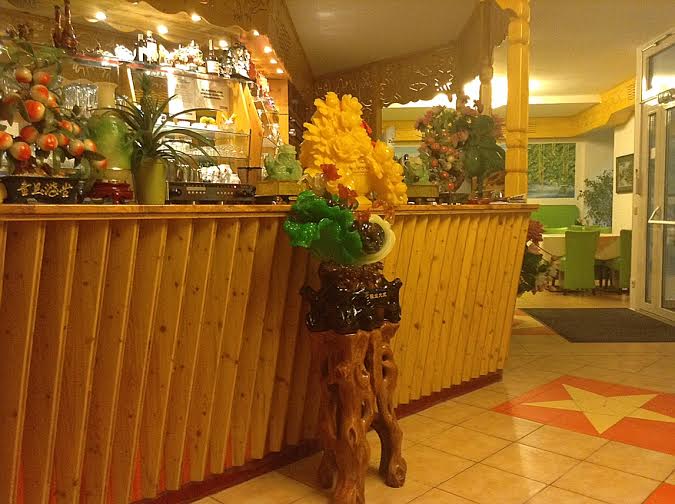 So, let's get down to the food. First of all, I like to enjoy tea when I eat out. Here featured is my favorite tea I like to get at Hanoi, called Lo Han Kuo, which comes from leaves of what is known as Chinese "magic fruit/longevity fruit" sweetened with a cube of brown sugar.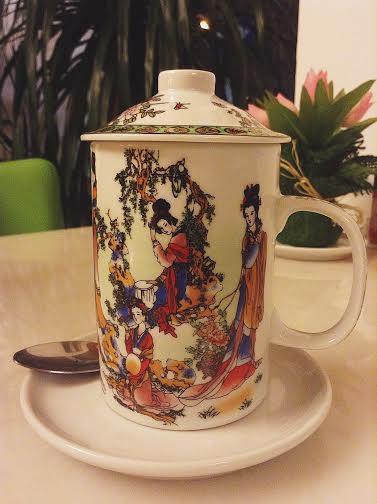 Then as an appetizer, here featured is a sweet-sour  soup with chicken that gives a spicy kick.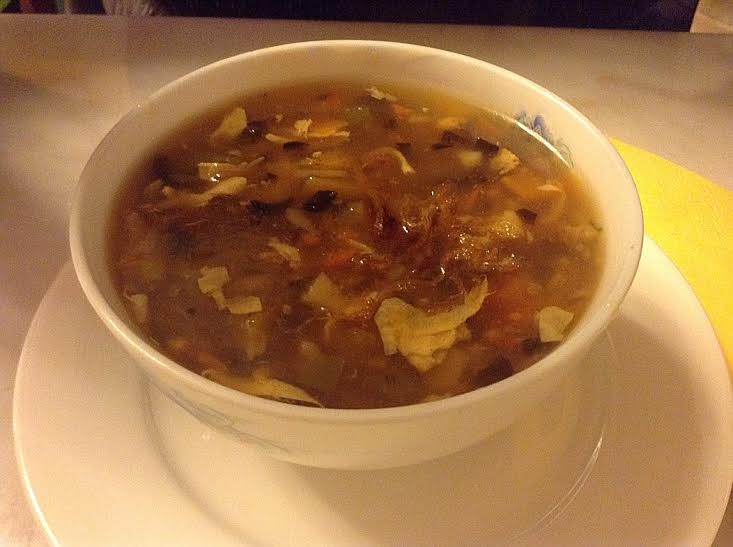 Meals are served with silverware, chopsticks, vinegars, chili sauce and of course, Sriracha hot sauce.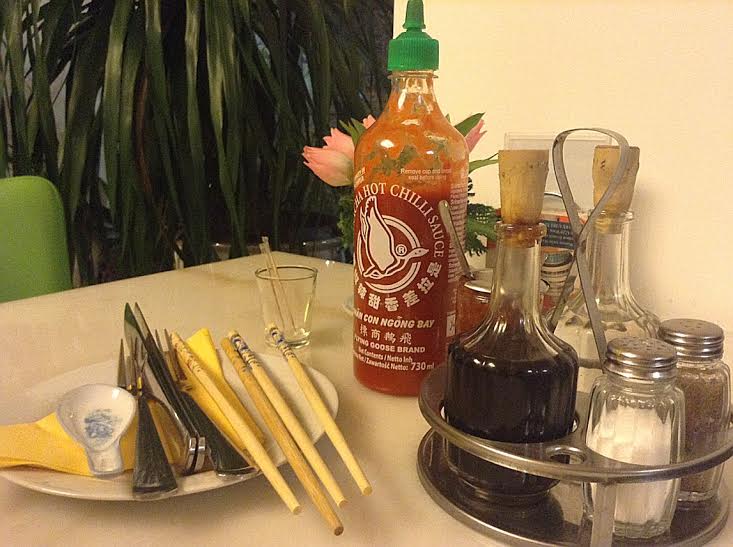 I personally like to order Pho Bo, a rice noodle soup with beef and scallions with Thai basil leaves, lemon and bean sprouts served on the side. Absolutely delicious.
Here my partner ordered crispy duck with fried rice noodles and vegetables.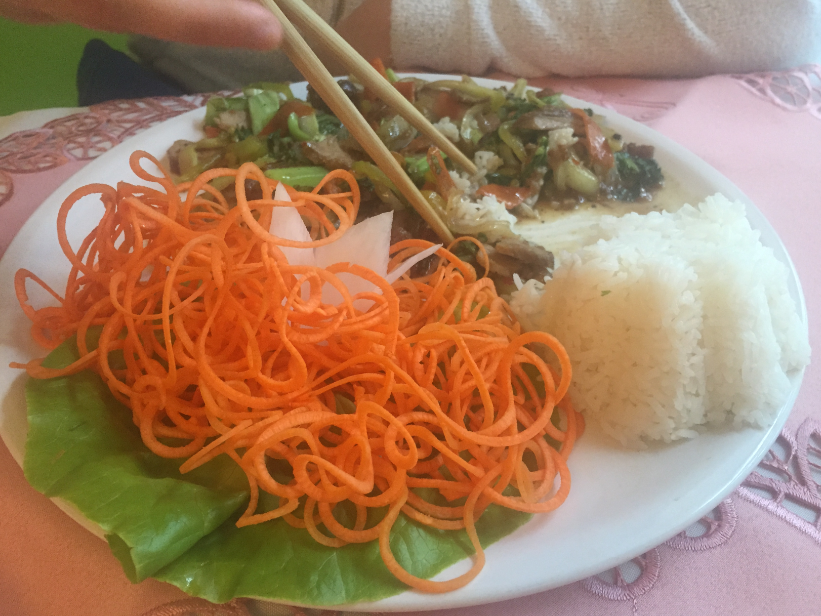 I definitely recommend Hanoi. I find their food delicious and well-priced!