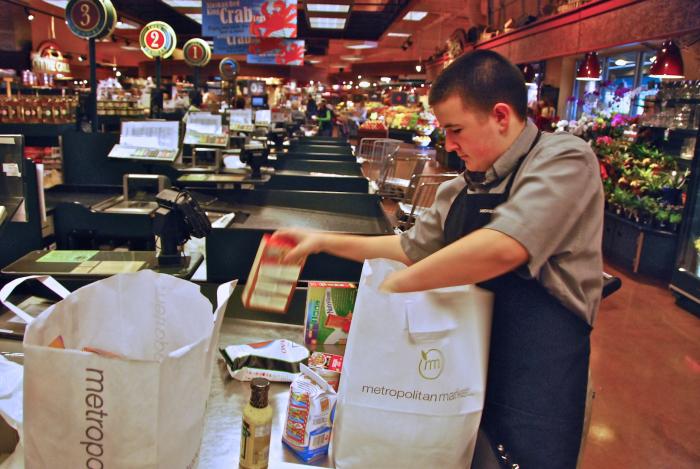 In the US, like most grocery stores, when you go, you buy what you want and head over to the cashier to pay for your items. As your items are taken into the cashier's hands, they put the price of the item into the computer, then they place the item down the station's counter to slide or be rolled over to the bagger who puts your items in your shopping bag.
In Vienna, it's exactly like that except the bagger. There are no paid grocery baggers here. Perhaps in all of Europe they're non-existent.
This no-bagger thing started to become a bit stressful for me when it became a current thing in my life. Once I paid for my items, I barely had time to put the cash and coins back into my wallet before the next customers items were already rolling down and hitting my groceries.  The cashiers do not wait for you to bag before moving onto the next customer, so I would usually bag my stuff hastily.
This process continued until my husband pointed out the system of how "Austrians do it":  As the cashier beeps your item and places it down the counter, you immediately pick it up and put it in the cart or basket you originally had your items in. Then take the cart/basket to the "bagging area" which is a long counter by the cash registers, and then put your items in your bag.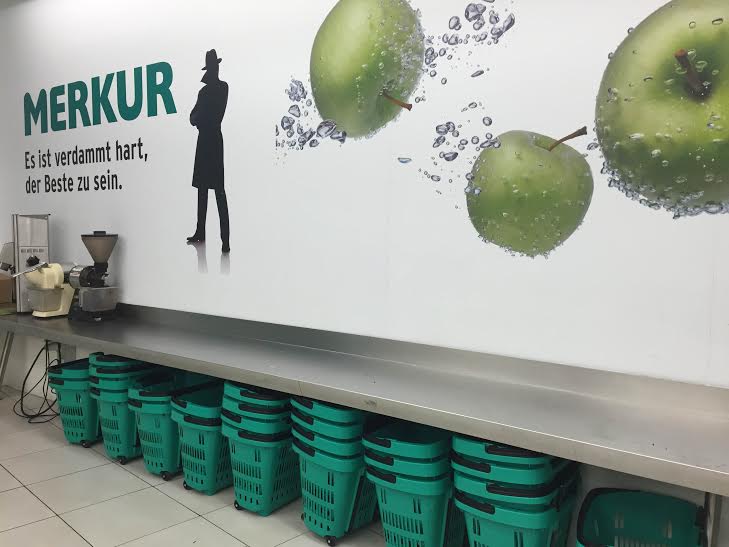 If you only bought a few items, then you don't need to do that since you can bag your items easily/quickly at the register.  Though generally, bagging your groceries at the bagging area is more work and a longer process than we Americans are use to, but it's another way to get the job done.
I had a brief discussion with an Austrian about this point, and they mentioned being a grocery bagger seems like a "humiliating job," as if the customers themselves are incapable of putting their own items in their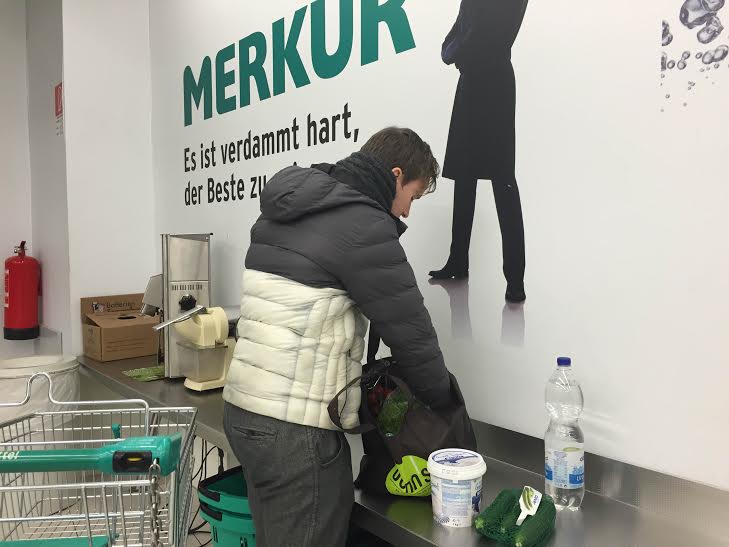 bags. Perhaps this Austrian has yet to experience the convenience of the bagging-system — once you pay for your groceries, they are already bagged (or almost bagged) and you can just leave, allowing the next customer's items ready for the bagger. To me it's a smoother system.
This is another "cultural difference" I have encountered in Vienna that I wanted to share with you all today. While at first the no-bagger experience can be stressful to some, eventually you'll get the hang of it if you stick to how Austrians do it.