I have been living in Vienna for 11 months and when I see children, as young as 7, walk around by themselves on the streets, it makes me feel a little uneasy. Perhaps because the way I grew up in the US, in elementary school we were taught that when we want to go out we must have an adult or a chaperone with us. But when it's about going to the bus stop or coming home from school, it's okay for school children to walk home by themselves as long as they know basic safety advice like, don't talk to strangers, or don't get in a strangers car, only talk to people you know, etc.
Here in Vienna, I have seen children carry groceries down the street and buy food at bakeries and it is interesting for me to see these children with such independence — the kind of independence I have seen only in teenagers and adults.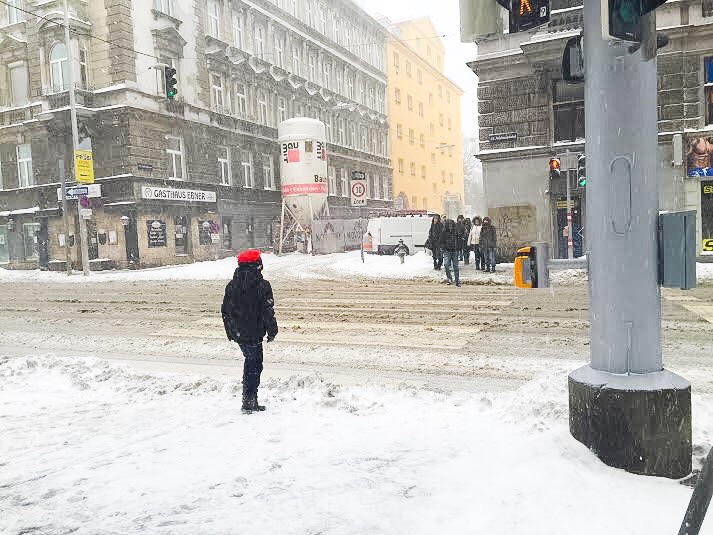 In the US, there was a case where two children (6 and 10 years old) from Maryland were taking a mile-long walk home, until the police found them and escorted them home, gave the waiting father a lecture on the dangers of the world, and pressured him into signing a safety plan pledging he wouldn't leave his kids unattended until Child Protective Services followed up. Refusal to comply, he was told, would result in the removal of his children. The father was practicing a form of parenting called "free-range parenting" where parents allow their children to "learn self-reliance by being allowed to progressively test limits, make choices and venture out into the world (alone)."  The police officer pushed demands on the father to comply with the pledge, thus interfering with the father's freedom to decide within his self-responsible perspective whether allowing his children to walk a mile back home is all right/supportive
According to the article, this type of parenting (free-range parenting) is more commonly found in Europe, and thus more controversial in the US.
The country of Austria has a very low crime rate, so perhaps that is one reason why parents here allow their children to walk the streets by themselves. Also another factor to consider if that families may not be able to afford a chaperone/babysitter/caretaker, which may be why children need to walk alone to places — it really depends on the family. My husband also mentions that during the usual school times, before school starts or after it ends, one can see masses or groups of children traveling on public transportation or walking home, sometimes with parents/caretakers nearby creating a more secure environment, so it's not like they are completely alone.
Even despite living in a statistically-reported safe city does not mean it's perfect and that the people living and working within the city are perfect and happy and have stable minds.  There was the case of Natascha Kampusch, a child in who at 10 was kidnapped and held captive for 8 years by a man while walking to school in Vienna. It made international news, one of which I remember reading some time ago back in the states. 
I find it to be a tricky point when it comes to what age to allow your child to walk by themselves, especially since I'm not a parent myself, though overall I wanted to share my thoughts on what I have observed and noticed when it comes to seeing children walk around alone in Vienna.