Back in the states, I would drive to work, and be protected from the temperatures in my car as I traveled. I could adjust my car for it to be cool or warm, depending on what it's like outside, and at that time I worked at a school, so sometimes we couldn't go out if the weather was too severe, thus the only time I got to experience the biting cold was walking to/from my car, home or some other place — but it was rarely more than 5 minutes.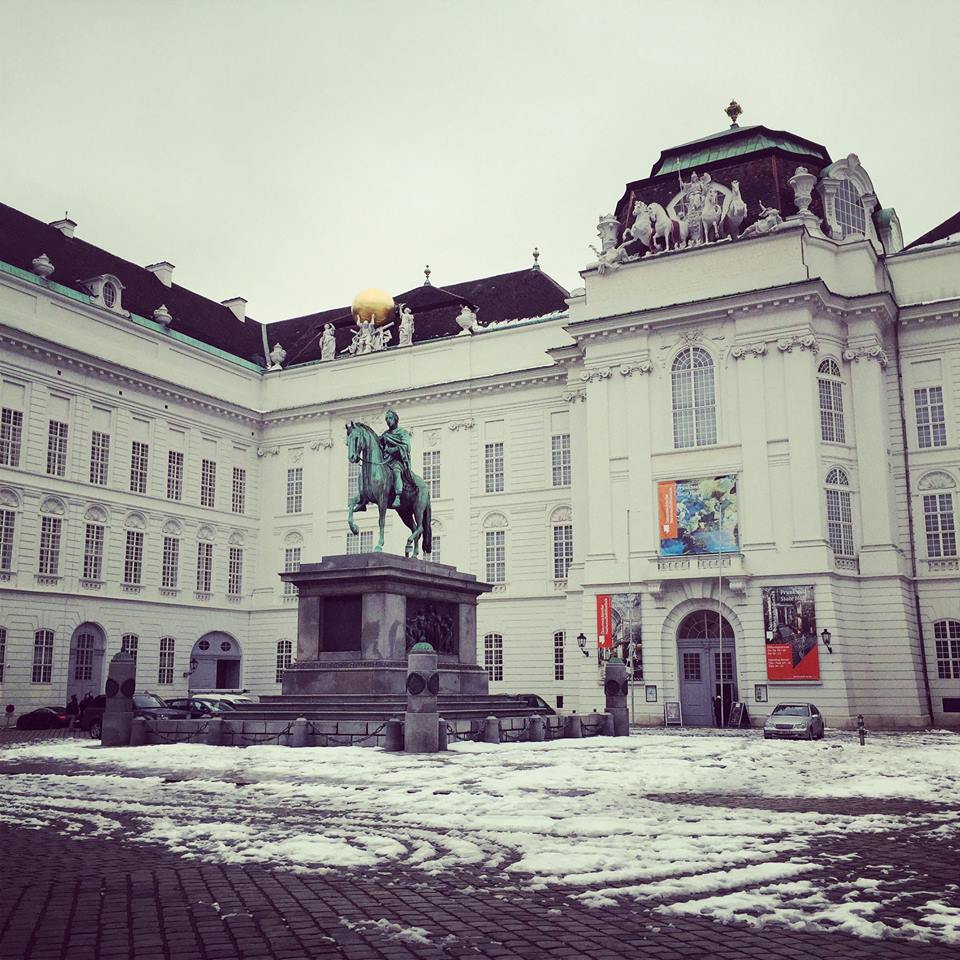 Now, since living in the city of Vienna (with no car) whether I want to get groceries, meet friends, or attend a job interview, despite the weather — hot or cold, I got to get out and walk, which also means, I need to think ahead of time about what to wear, and what to bring that will make my journey a little less uncomfortable.
That means, now in the winter, I have to wear thermal tights under my pants and some extra layered tops under my winter coat. It's funny to look back at it, because when I was a kid I hated tights — just the feel and fabric of it made me squirm in my seat, and I only had to wear them during church ceremonies or dance recitals. So you can imagine the resistance I had to face when at 27 had to start wearing thermal tights under my pants! But I knew that these tights are the most practical for me in winter weather, so I accepted the reality and found good quality ones to wear.

It's also interesting to add that when I asked my mom how she was able to survive walking to work in Chicago's winter, one of the first questions I asked her was "did you wear tights under your pants?" She gave an immediate "oh yes," and shared her experience of having to walk several blocks to the "el," — another word for "metro" or "subway," depending on where you're from — in the brutal cold. And if you have ever been to Chicago in the winter — it can be pretty extreme.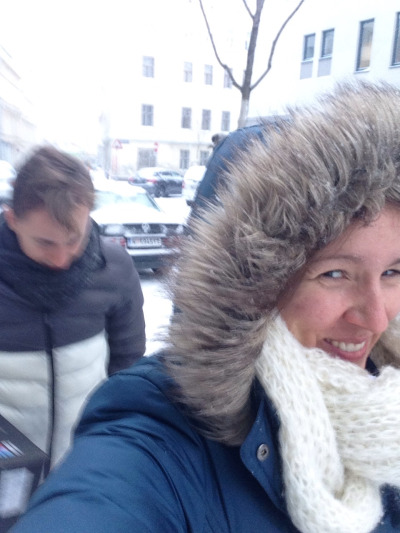 So, since I no longer have the convenience and luxury of a car to get me from A to B, I really have to check with the weather beforehand to see what to wear before I go out, because even though the nearest public transportation is 8 minutes away from me, those 8 minutes can be uncomfortable to walk in under certain weather conditions — not to mention the additional minutes walking from public transportation to my desired destination. 
Therefore, I had to basically 'train' myself to check the weather app on my phone and stick my head out the window to determine the wind and cold factor to see how much I can handle and from that, assess what are the best clothes for me to wear. I have never put in so much consideration towards clothes when it comes to weather until now, but it is something absolutely necessary when living in a city and depending on public transportation. 
This also includes being aware of when to bring an umbrella. If even a hint of rain may be possible on the weather app, I bring it just in case, because through trial and error, I've learned that an umbrella is a really important feature when having to walk in a city.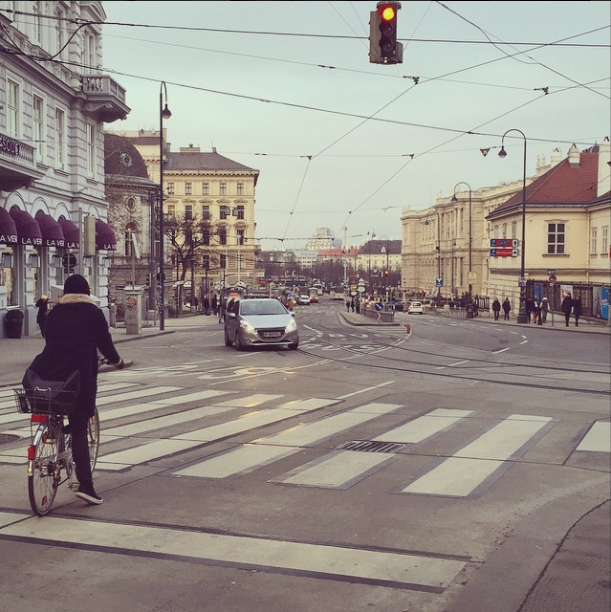 Oh, and it wouldn't hurt to bring a water bottle and/or a snack (like a snack bar) with you if you are not sure how long you will be out and don't want to spend money on food/drink outside the home — hey, I have to consider these things now, it's like a part of survival!
Though, one point I have been really enjoying since having to walk everywhere in winter, is being able to get fresh air, exercise and potential sunlight. Back when I had my car in the states, I rarely allowed myself to get out and take a walk or get some fresh air during the winter, because I was so use to staying indoors during that season, I didn't look at taking some time to enjoy outside. Sure, weather can be severe here in Vienna where it's better to stay indoors all day, but generally, my day is filled with getting fresh air outside, which is great and something I encourage in everyone (if practically possible) to do for themselves, even if 5 minutes.