Today is the opening of Schönbrunn Palace's Christmas market (Christkindlmarkt).  Open from 10am to 9pm and until the December 26, visitors can enjoy browsing, shopping and eating at this popular tourist destination.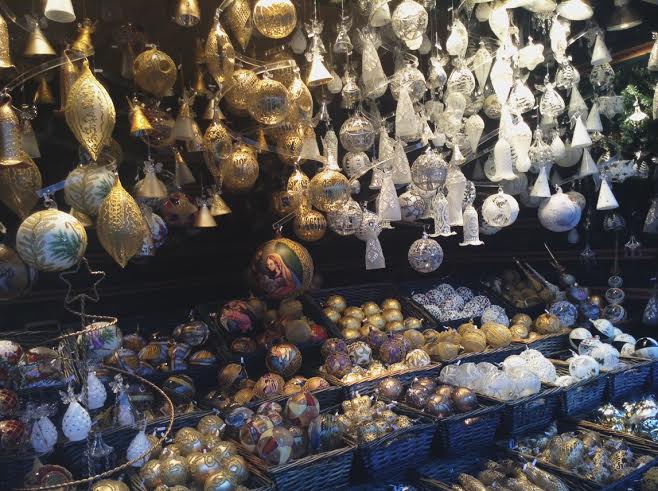 It was a bitter cold day to check out this market. At 5 degrees Celsius (41 degree Fahrenheit) one can easily warm up by drinking one of the many varieties of "punsch" available here.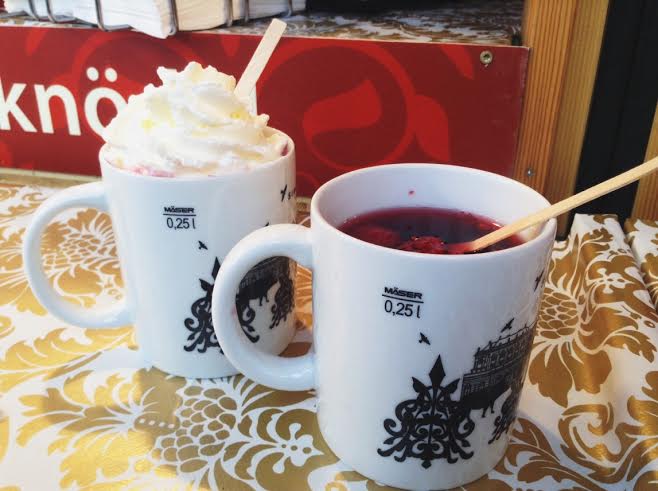 Punsch is a very seasonal Christmas-y drink that comes around beginning of November to end of December in Vienna.  The alcoholic version of punsch usually consists of warmed fruit juice mixed with rum (and/or red wine), cinnamon and sugar, while the non-alcoholic kind –called "Kinder-Punsch" — comes with warm fruit juice, sugar, spice and the occasional lollipop or whipped cream (schlagobers) on top.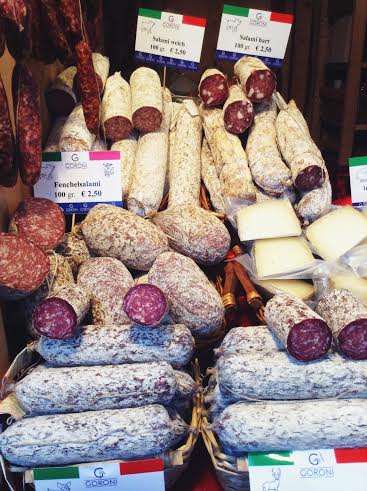 According to Vienna's Christmas Market website, approximately 80 exhibits are here, featuring gifts and specialties like homemade beeswax products, ornaments to fill your Christmas tree, cured/dried meats from Italy, and stuffed animals for your children.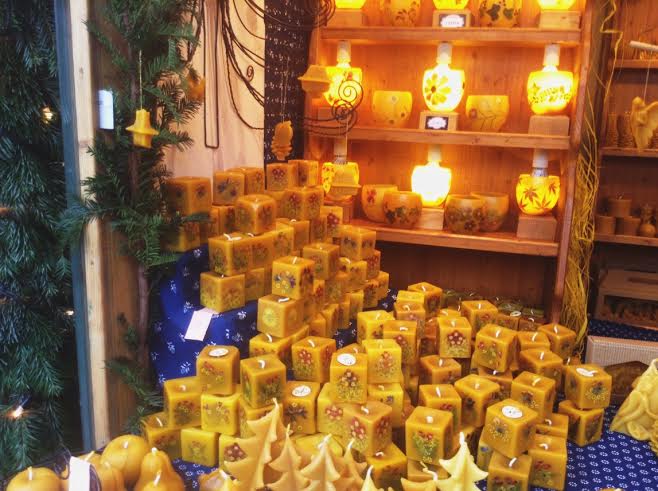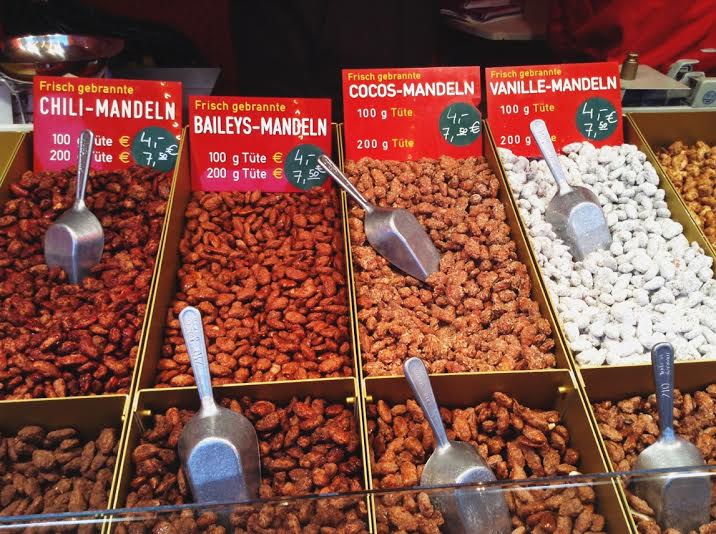 Then of course, delicious food vendors selling grilled cheese, hot waffles, crepes, baked potatoes (vegan and gluten free), sausage, flavored pretzels and much more.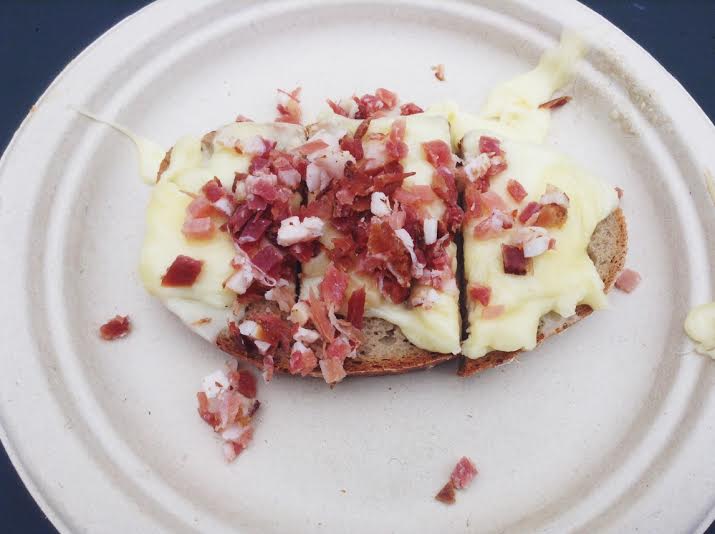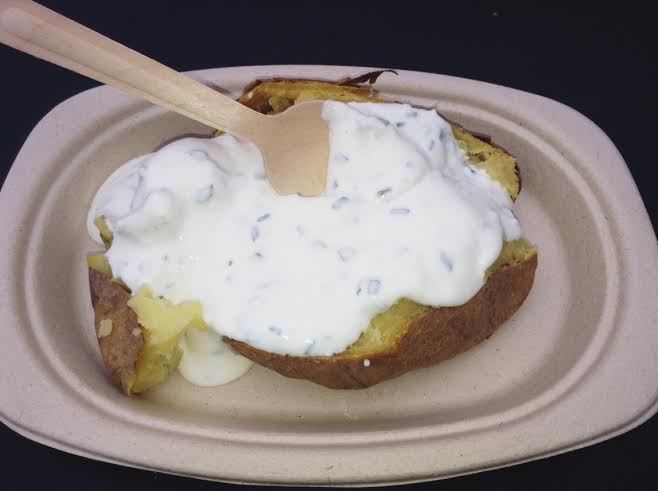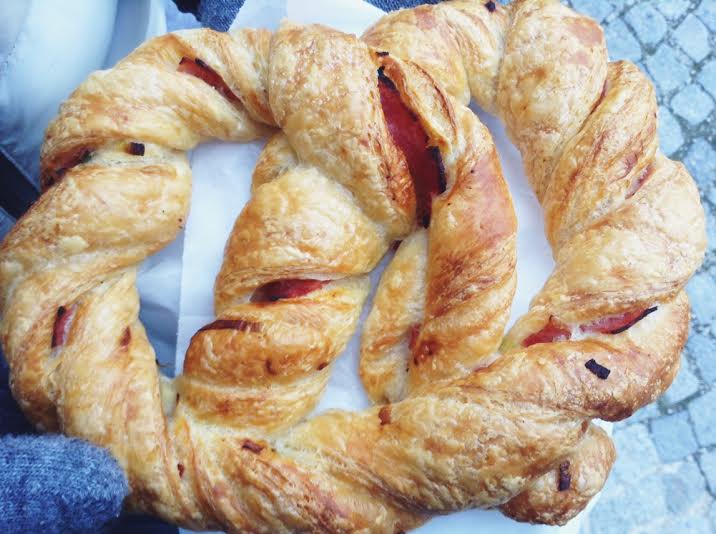 Though keep in mind, buying products and food here is not cheap, perhaps because these are small businesses and the season is their prime time in making money. So punsch is usually between 2.50 — 4 Euro and that's not including the cup that it comes in. Then foods like grilled cheese, baked potato and pretzel is between 3 — 5 Euro. It's worth to try one of these foods though, they are quite tasty.
All in all, this is definitely one market you got to go to if you are a visitor or resident of Vienna. I highly recommend you check it out!