Take the U3 metro to Volkstheater and follow the signs stating "Burggasse". You will take two escalators up and then reach the outside where the Volkstheater building is right in front of you.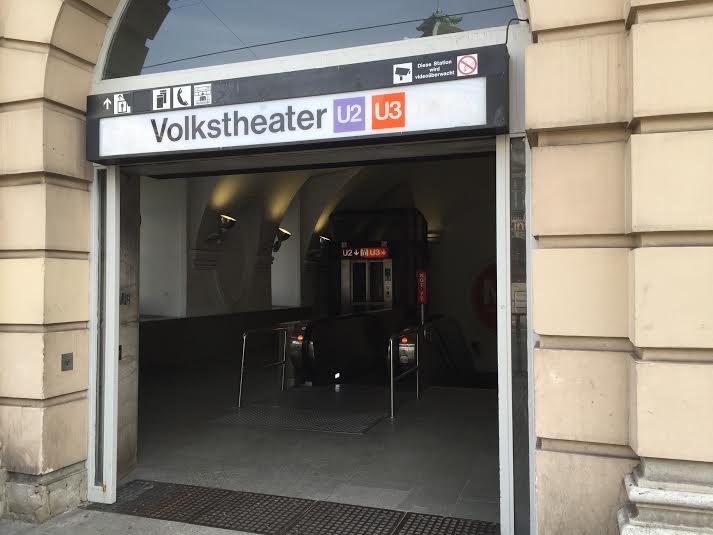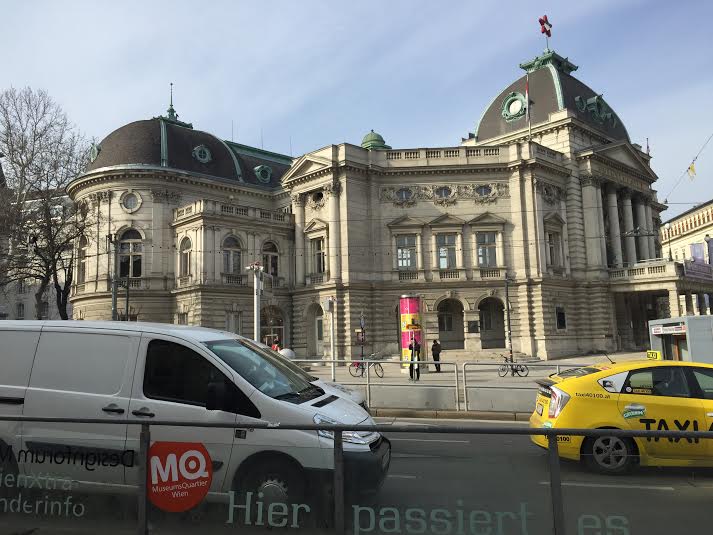 Then turn to your left and walk straight on a slight incline.  Now you are walking on Burggasse street!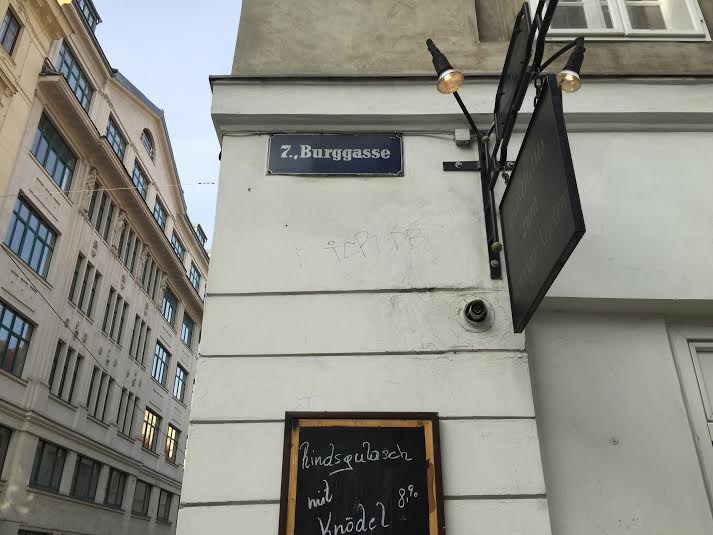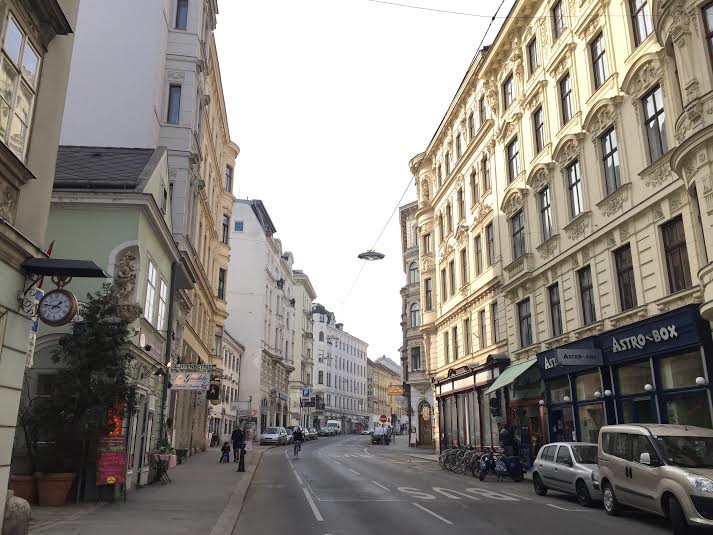 Walk two blocks down and to your left is Gutenberggasse, part of the Spittelberg neighborhood.  Here you can take a nice stroll down this beautiful and famous alley named by Johannes Gutenberg in 1862.  Several houses on this path have been restored and revitalized for part of the regeneration of this famous cobblestone-alley since the mid-1970s (i).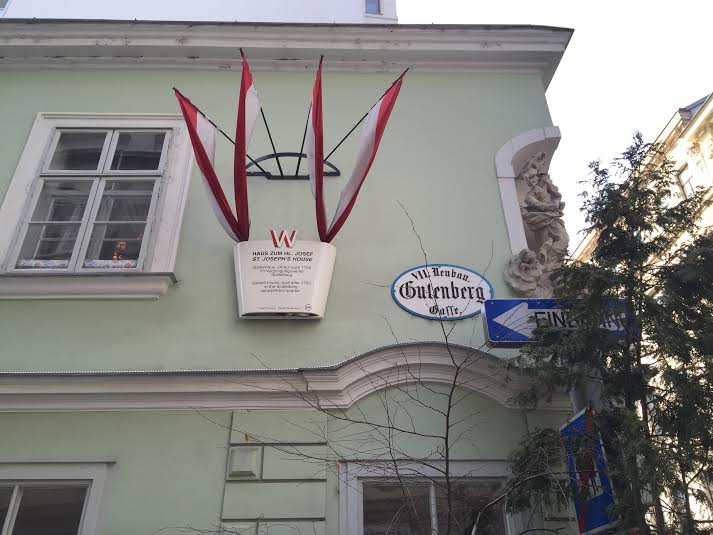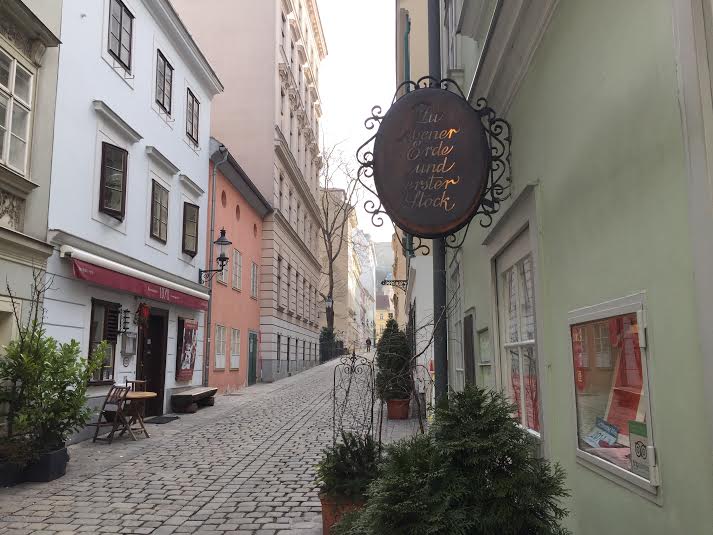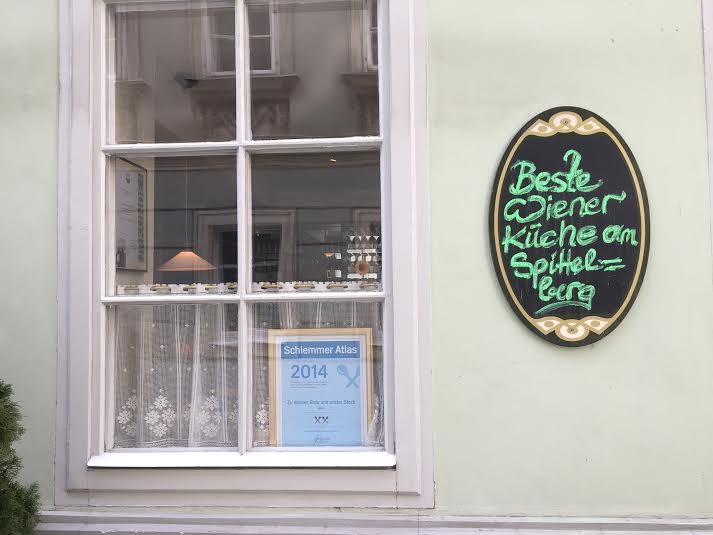 Once you reach the end of this passageway, turn to your right, walk alongside a colorful Mexican restaurant…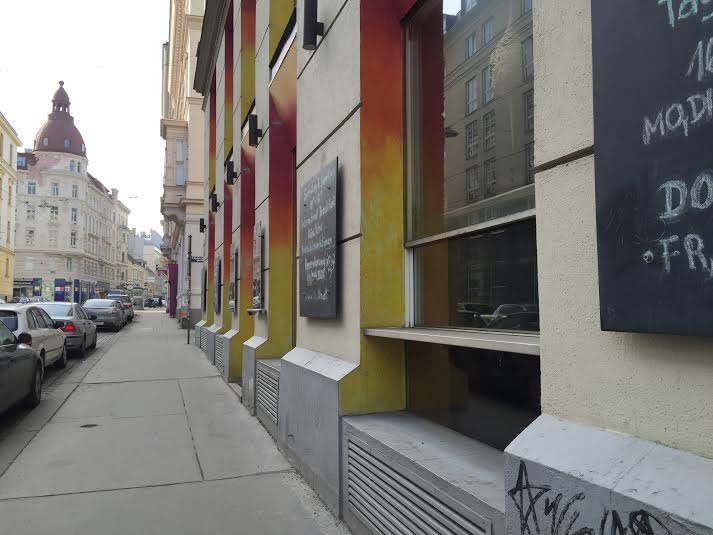 …and just around the corner to your left you reach Spittelberggasse.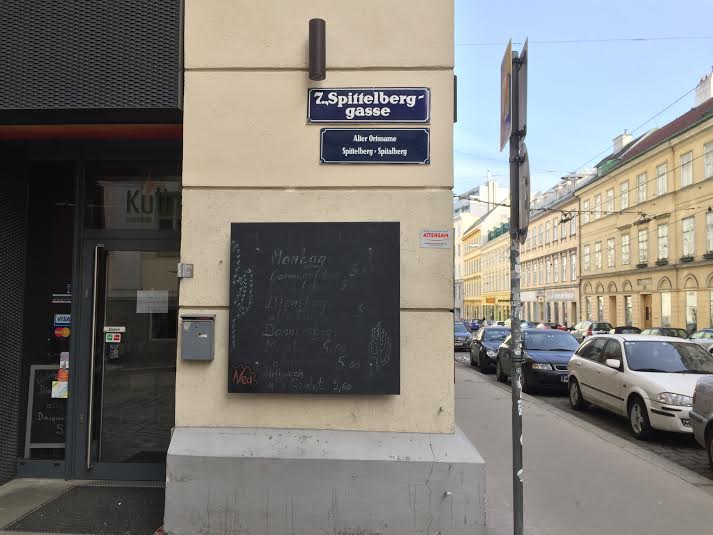 Here in the Winter, one can simply take time to indulge in the colorful and uniquely garnished architecture, stores, and cafes.  During the Christmas season, this area is known to have the best Christmas markets, with food, arts, crafts and gifts to buy.  Then in the Spring and Summer restaurants have patios outside where people can eat and chat. It is nicely decorated that time of year with plants and lights to create a very romantic, warm and inviting surrounding, which in my perspective reminds me of Florence, Italy every time I walk through there.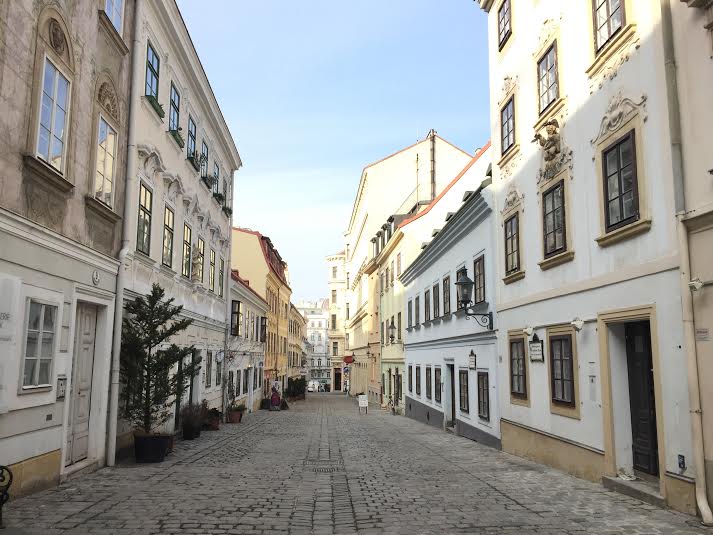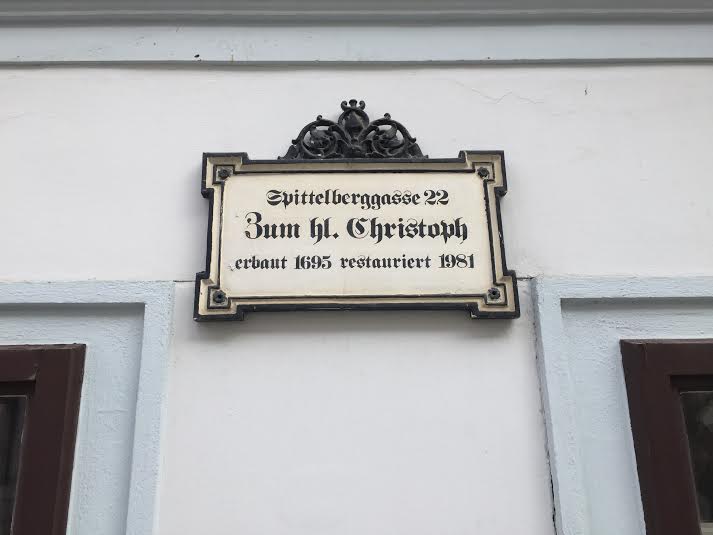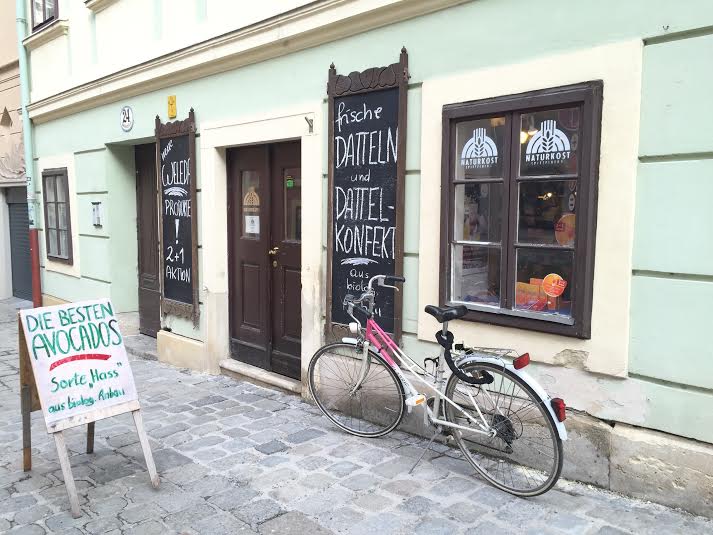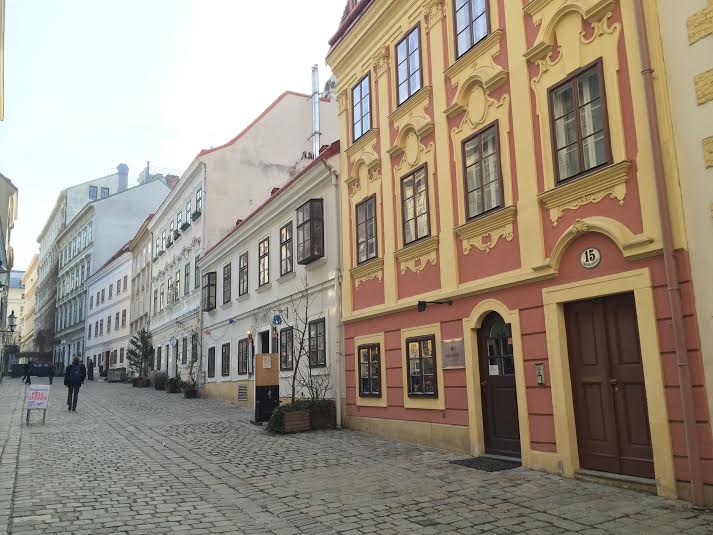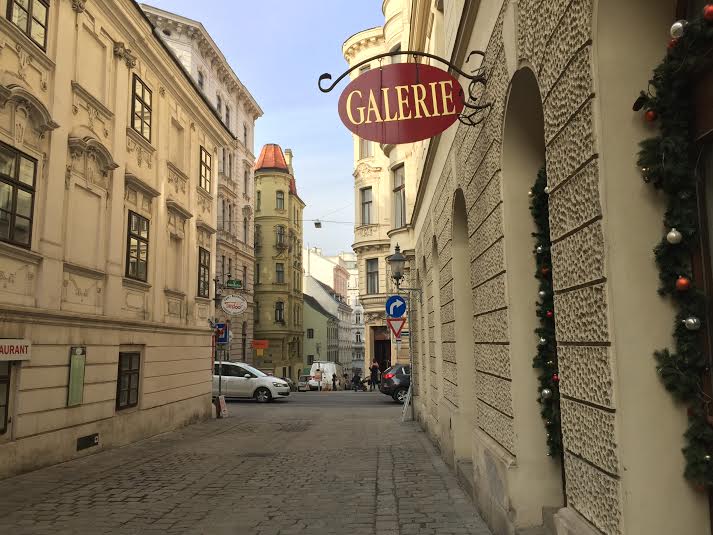 Once you get to the end of Spittelberggasse, take a left and continue to walk half a block down and then take another left onto the next attractive pathway, (with a not-so-attractive-sounding-name) Schrankgasse.  The green house always catches my eye and makes for an impressive sight standing amongst its vibrant colored neighbors.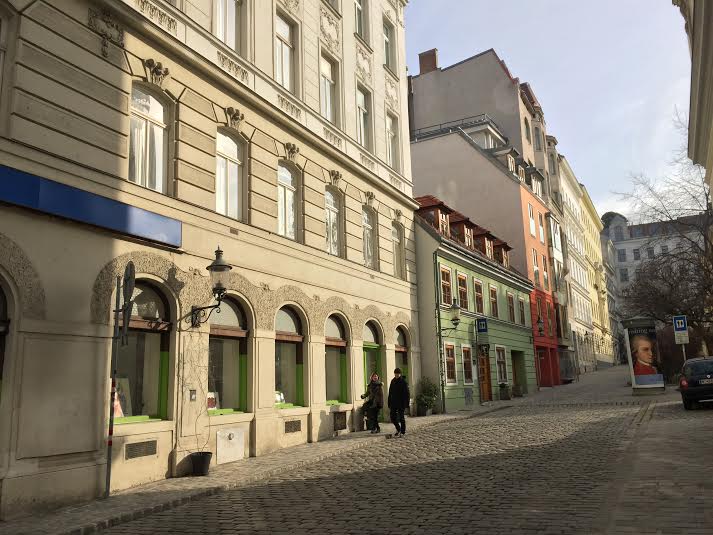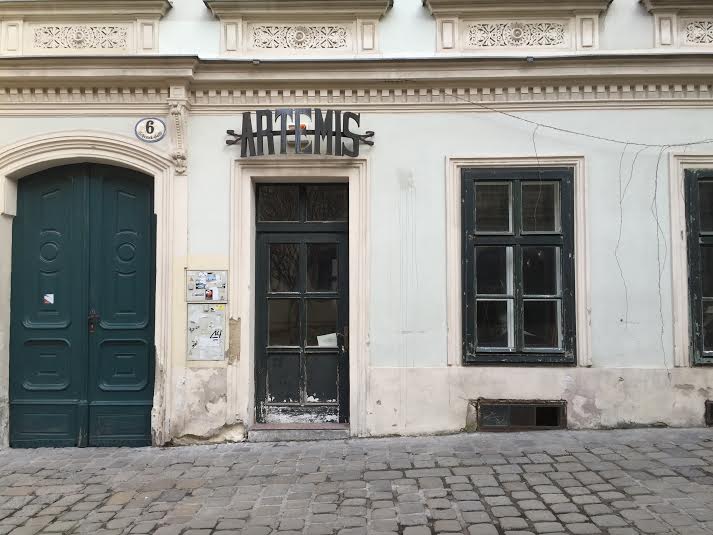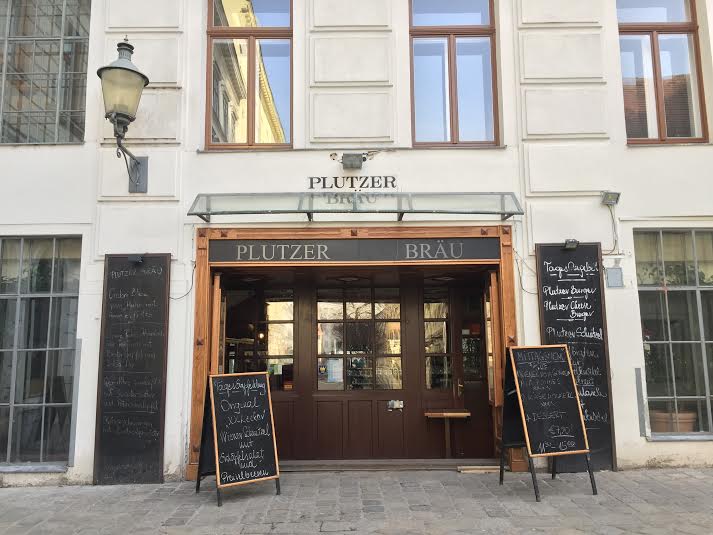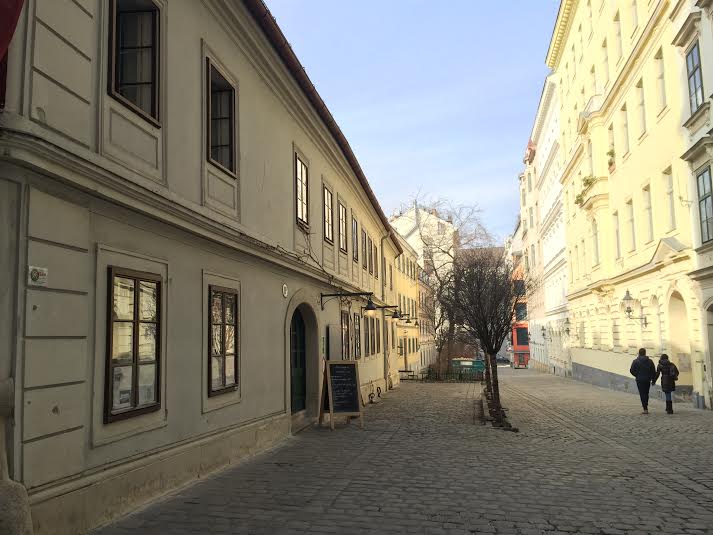 As you continue walking you naturally come to Stiftgasse, so once you are there, take a right and walk down until you are back on Burggasse.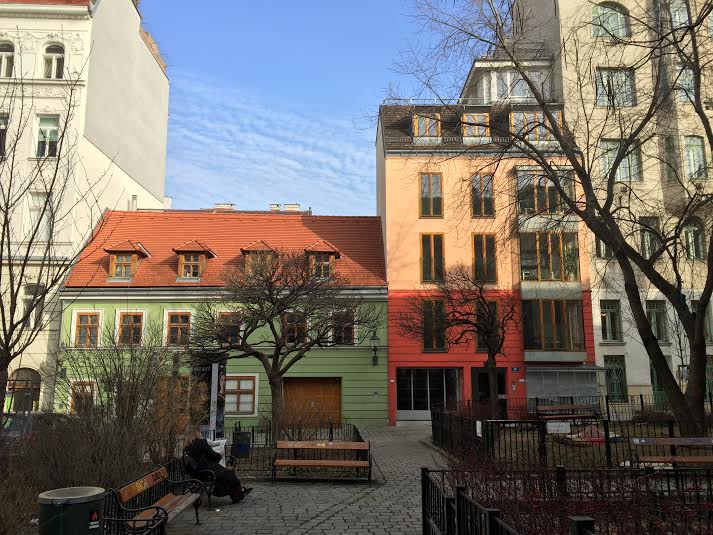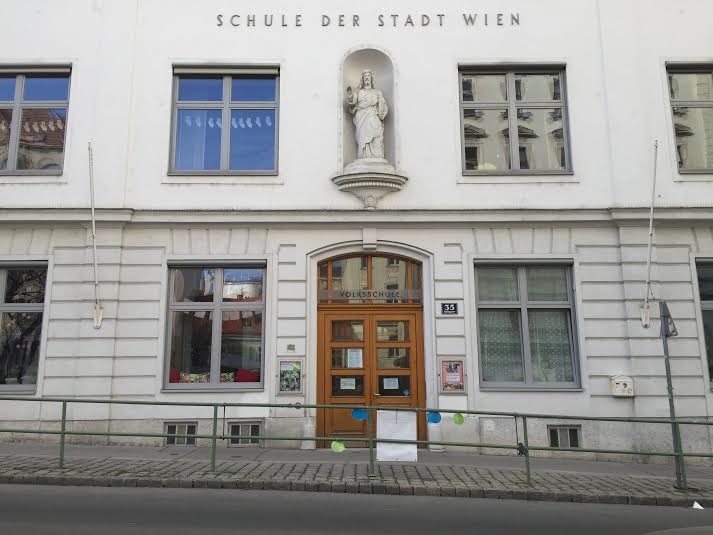 As you continue to walk down Burggasse, you are going to see many different types of shops, hip fashion stores, cool restaurants and cafes. Featured below is an old bakery of Spittelberg.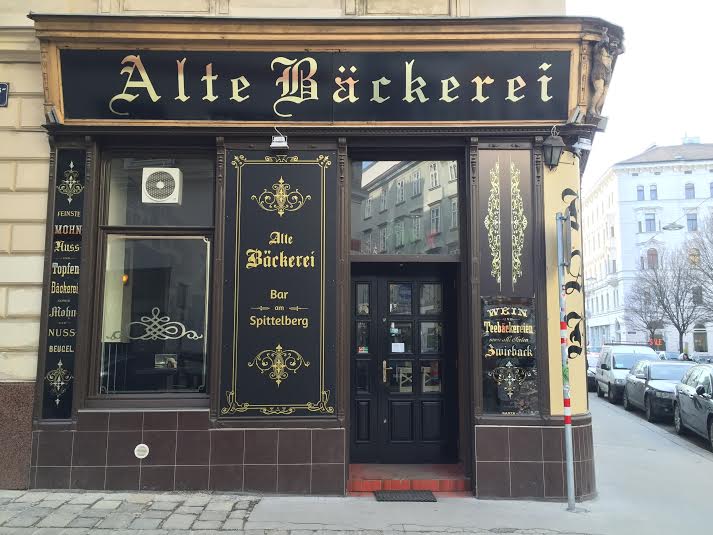 Not to mention, one cafe-restaurant you will encounter if you continue to walk down Burggasse is Ulrich, a restaurant I recommend, seated next to St. Ulrich's Church.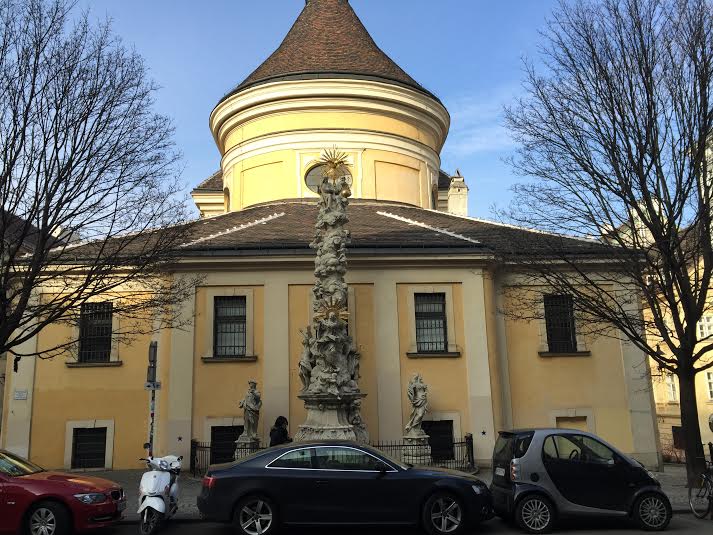 And the more you walk, the closer you get to Neubaugasse street, a popular trendy street that I will be writing a future blog post about.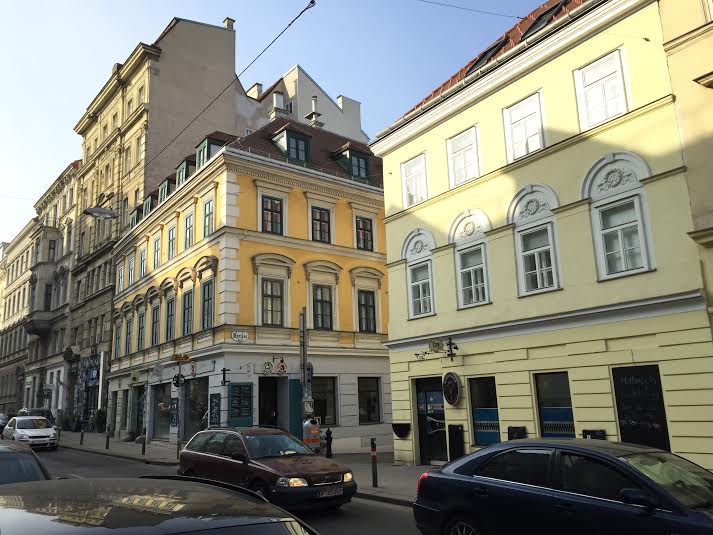 Burggasse is quite a walk, so you can walk the whole way down or take the 48A bus to your disposal.  Though if you make it to the end of the street, you can check out the Public Library or Lugner City Mall for example. Oh, and check out some yummy looking pastries below!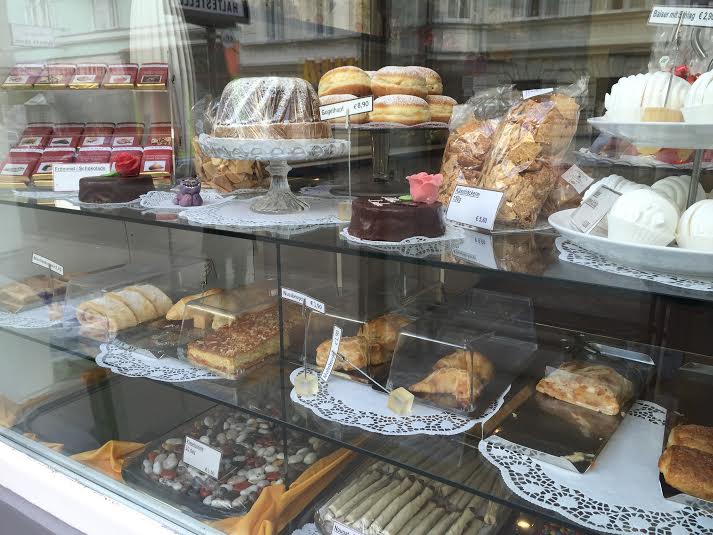 More information on Spittelberg: Spittelberg.at