Traveling to the US as a European – especially as a first-timer – can be quite exciting. Though just before you decide to book that AirBnb and pack your bags, there are a couple of little administrative things to take care of.
Yes, those European Instagrammers who shared pics of their US trip first had to go through a process to get into the country. But no worries – the visa and ESTA process for Europeans is pretty straightforward, which I'm going to walk you through below.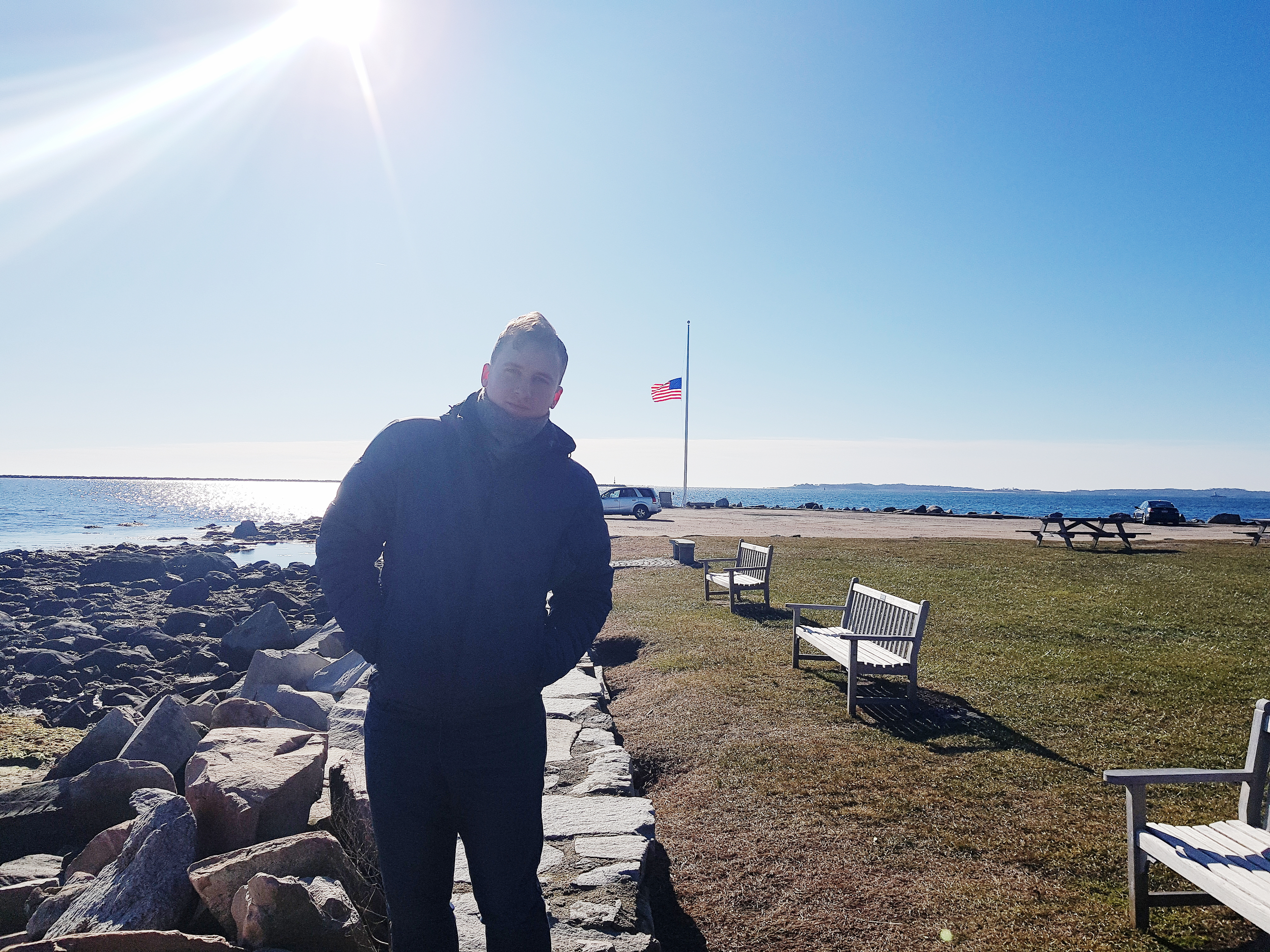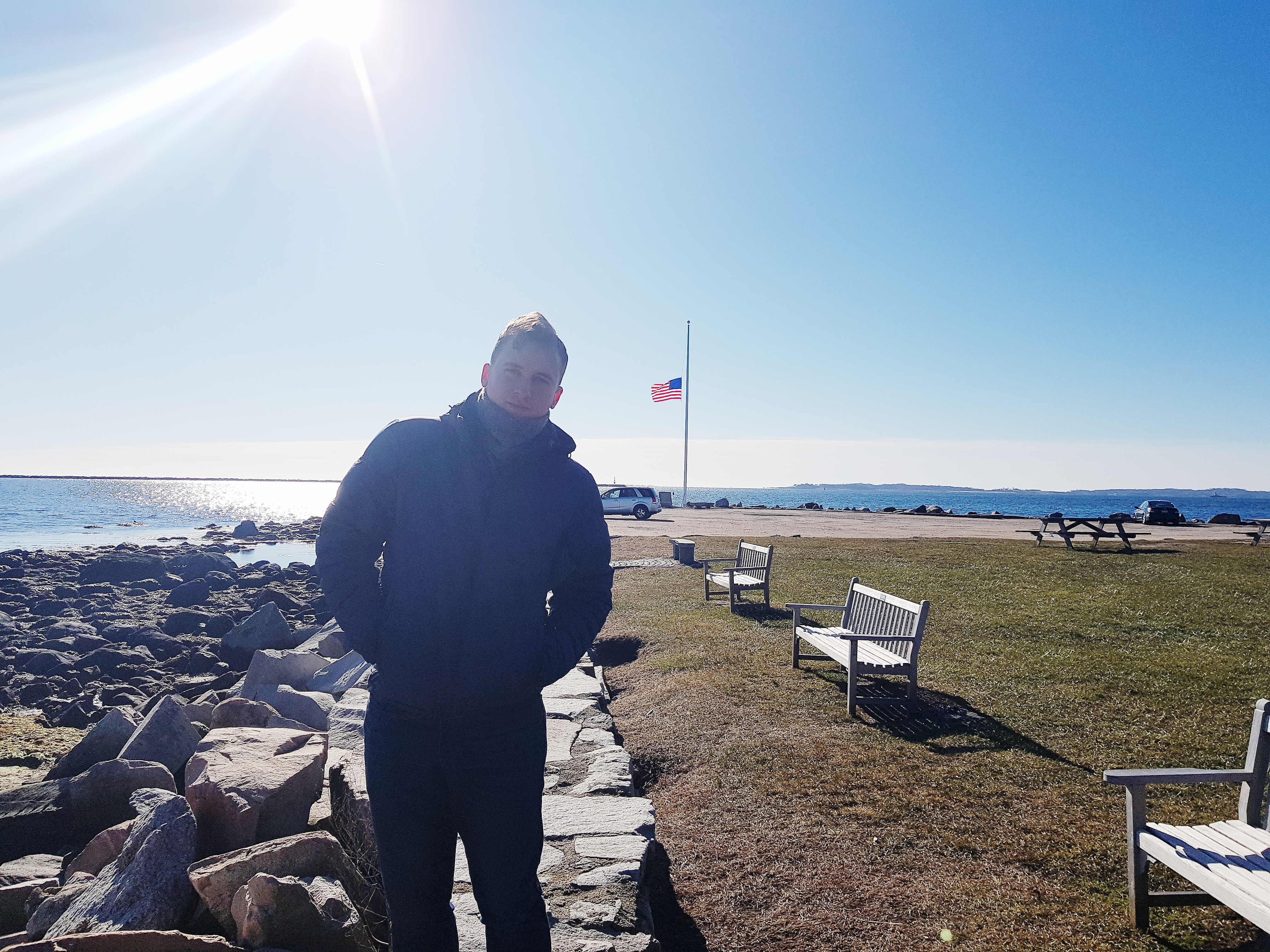 Check if You Need a Visa as a European
As a European citizen, you're going to need to check first to see if you need a visa before entering the States. Certain countries are waived, and some are not. To check your country, look into the Visa Waiver Program.
If you're an Austrian or German citizen, then you don't need a visa and can skip down to the section about the ESTA.
If you are someone from a country NOT on the Visa Waiver Program list, you'll have to put in a little more effort and arrange an appointment at the nearest US Consulate to get a visa.
For example, my Serbian friend said that his appointment at the US Consulate Vienna was fast, and the interviewer was friendly. They asked questions on his marital status, income, and reasons why he wanted to visit the States. Hopefully, your interview at the Consulate will be short and sweet, too.
Once you had your appointment at the Consulate and received your visa, then you DO NOT need to apply for the ESTA and can skip the next section below.
The ESTA for traveling to the US as a European
Once you figured out your country was on the Visa Waiver List, you need to do one simple thing: Fill out the ESTA (Electronic System for Travel Authorization). Even if you're only transferring your flight, or stopping in the States in between travel, you still need to apply for the ESTA!
Additionally, for traveling to the US as a European, there are some requirements to apply for the ESTA. The most important are having a valid passport and credit card with you.
The whole process will take about 30 minutes. As much as you may be excited to see the Big Apple or the Rocky Mountains, you need to wait 72 hours after you submit the form to be approved.
Once approved, your ESTA is valid for 2 years. You can then make unlimited trips to the US within that time period.
Aldin (my husband) had to fill out the ESTA. So, even if you're a European married to a US American, you still need to fill out that online application. It can seem a little bit daunting to walk through it alone because of some weird American terms (ie: what foreign alien country are you from?). So, if you have an American that can help you with the ESTA process, definitely take advantage of that!
Sprechen Sie Deutsch? Dann können Sie hier das ESTA beantragen.
12 Things to Know about the US for Europeans
Once your visa or ESTA is approved, you can book those flight tickets and purchase that room at the Potato Hotel in Iowa (I'm joking, but that is a real place!).
Then, take some time to do research on the city or places you will be visiting in the US. Connecticut, and every other state is different with its own special laws and neighborhoods.
Here are 12 points I suggest to be aware of if you're traveling to the US as a European:
Know the emergency service line: 

In any case of an emergency, it's good to know that dialing 911 is important. You'll connect with a dispatcher who will direct you what to do in the situation.

Know Your English: 

If you don't know English, getting around in the States will be hard. If you need to have an English translator with you, then by all means, have one because it will be helpful. If you know Spanish, this will also be helpful since there are a lot of Spanish speakers in the States.

Tipping is required: 

At restaurants, it's suggested to give a 15-20% tip after your meal. You can calculate your tip by multiplying the total of your meal before tax by 0.15 or 0.20 to see how much you owe. That calculator on your phone comes in handy for this! Otherwise, some receipts already show you the recommend tip.

Pay more than what is displayed: 

Each state has its own sales tax, some at 0% to 9%, so it's definitely important to inform yourself on how much you'll be charged in addition to what you plan to buy. For example, the prices on food you see at the grocery stores may not be what you pay for in the end. 

The US uses the Imperial System: Americans talk about the weather using Fahrenheit. Height in feet and inches. Distance in miles, and weight in pounds.
Credit cards are preferred mode of payment: The card is king. Of course, places accept cash, but everyone whips out their credit card in the States.
The US spans 6 times zones: Make sure know the correct destination time for flights, airport transfers, meetings, etc!
Do research on safety in certain neighborhoods: There can be a difference between a friendly city and a dangerous city by one block. Please do your research on the areas you will go into!
Get traveler's health insurance: Unfortunately, the US has some of the most expensive health care services in the world. Do yourself a favor and invest in a good traveler's insurance.
Turn Right on Red: If you're driving, turning right on a red light is legal in all 50 states unless there are signs that prohibit this (like NYC).
Your baggage will most likely be checked and physically inspected: The Transportation Security Administration (a.k.a. the TSA) will go through your baggage if they find it suspicious. With their hands. They will remove anything they don't like. So, if you have personal privacy issues with people going through your stuff, sorry. The TSA does not care about that.
Don't forget your ESTA! Your ESTA is an important paper you need to have with you before you enter the States. I suggest to put the paper in a  folder or somewhere safe.
Have Fun in the US as a European Traveler
The US is a large, gregarious country.  Aldin says Americans are friendly, ''bubbly,'' and talk to strangers as if part of their own family. We have Walmarts and shops open 24/7. Thousands of TV entertainment channels for escapism. Plus, foods that will excite you and put you into comas. Not to mention, the US has some of the most beautiful national parks in the world.
All in all, there's a lot the States has to offer. I hope traveling to the US as a European will be a wonderful experience for you!
---
Pin it: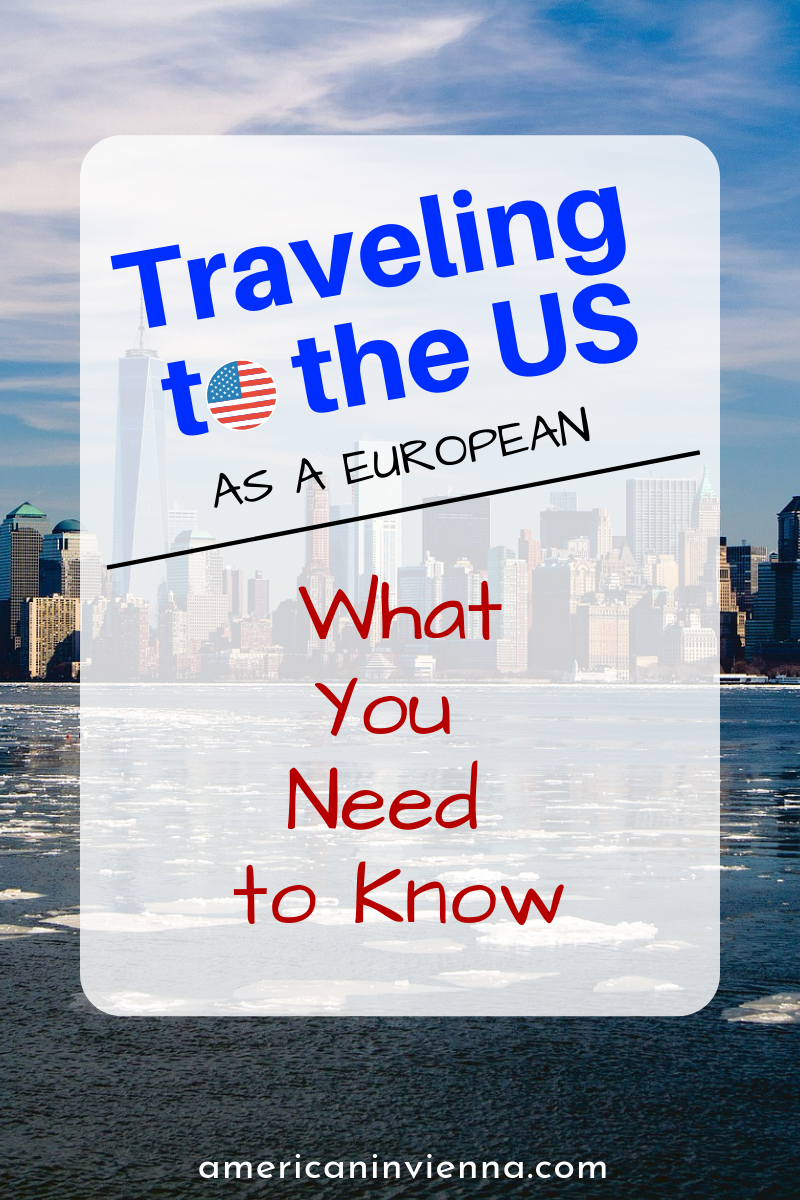 ---
** This is a sponsored post in collaboration with VisumBeantragen.at **