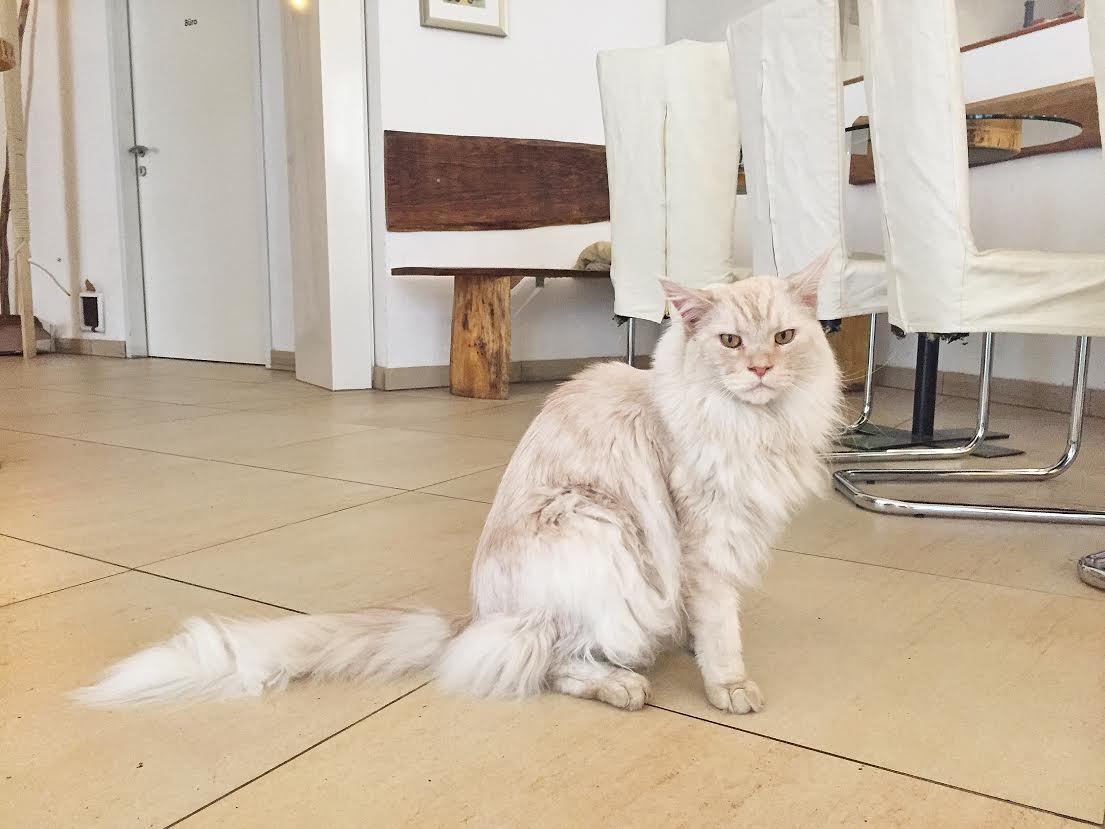 When I first read about Vienna's Cat Cafe according to Spotted By Locals in Vienna, I knew I had to visit this place ASAP. 
I'm a huge fan of cats. When I was growing up in the states, I use to take care of a stray cat, which turned out to be like a family pet, and from there my love of cats grew. Though I suppose for many, some people love 'em, some people hate 'em (or are allergic to them!).
 Anyways, I got to go to Cafe Neko (Neko is "cat" in Japanese) on a cloudy weekday afternoon.  This place is located in a really beautiful area downtown with cobblestone-streets that looks like you've been transported back in time as you walk through it.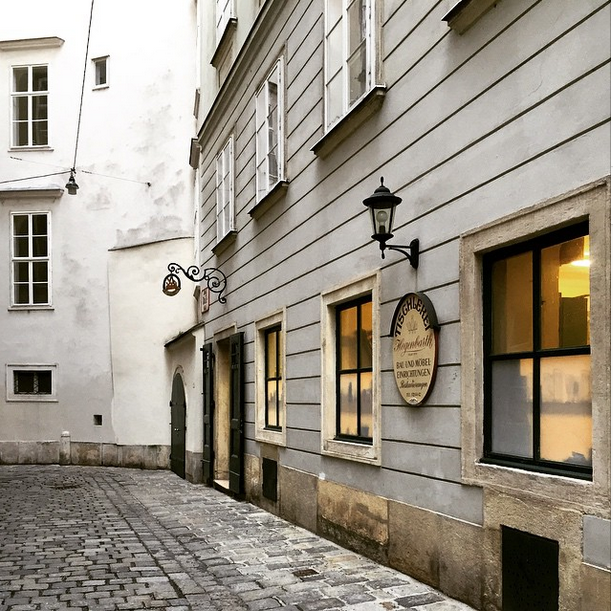 Open daily, this cute cat cafe is a first for Austria and is home for 5 adopted cats from Vienna's Animal shelter.  Inside the cafe are photos of the cats as well as a play area with built in climbing walls, a birch tree trunk, a scratching post and of course, cat beds.  There is natural sunlight that pours in the room naturally, and when it becomes dark outside, the cafe lights provide soft comfortable lighting.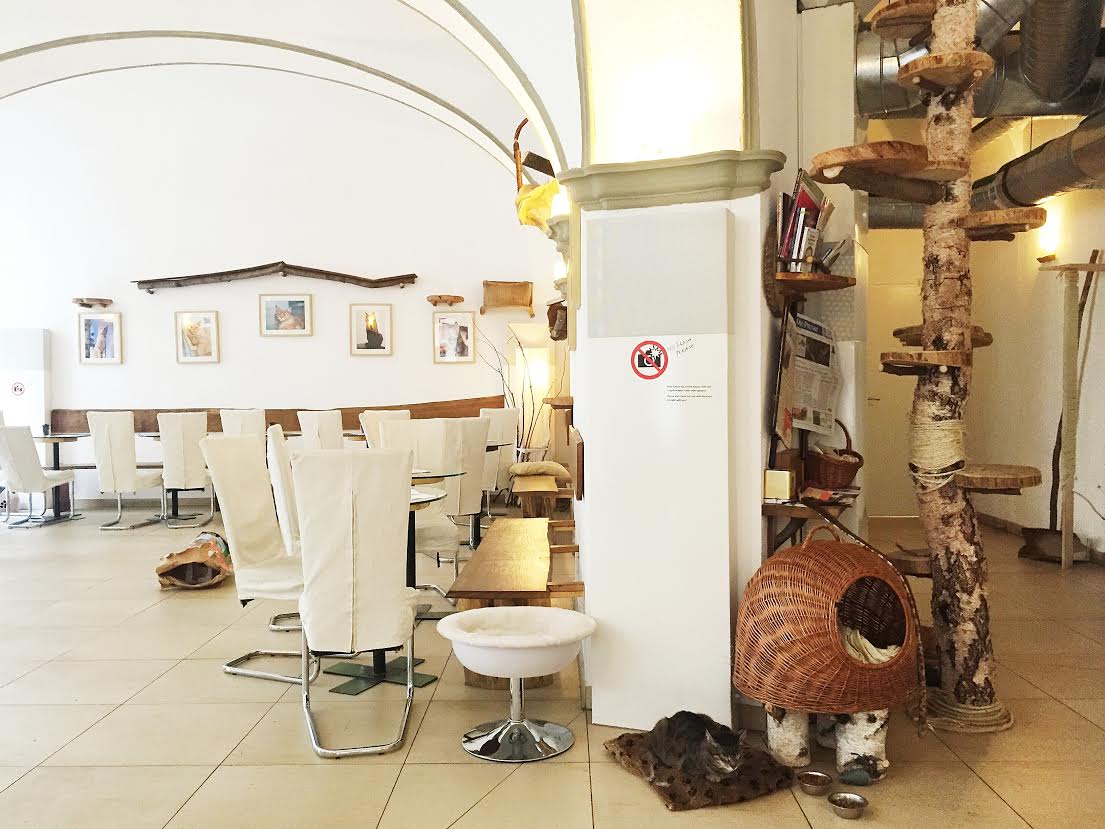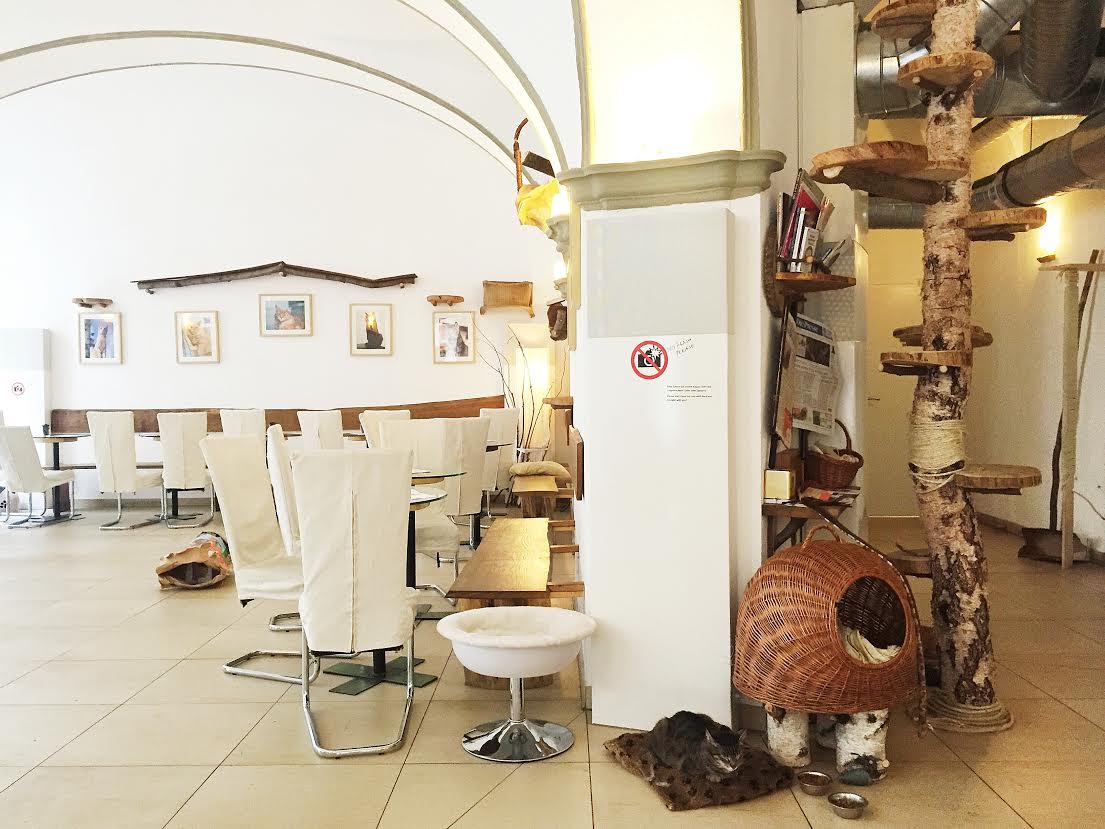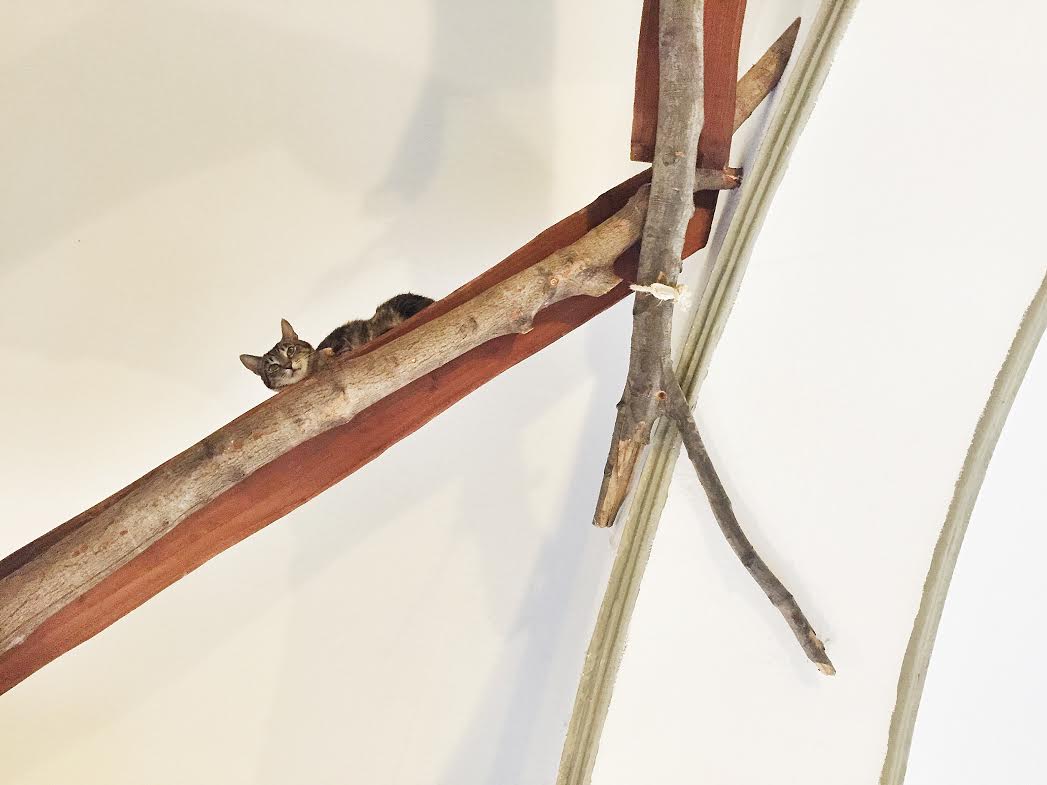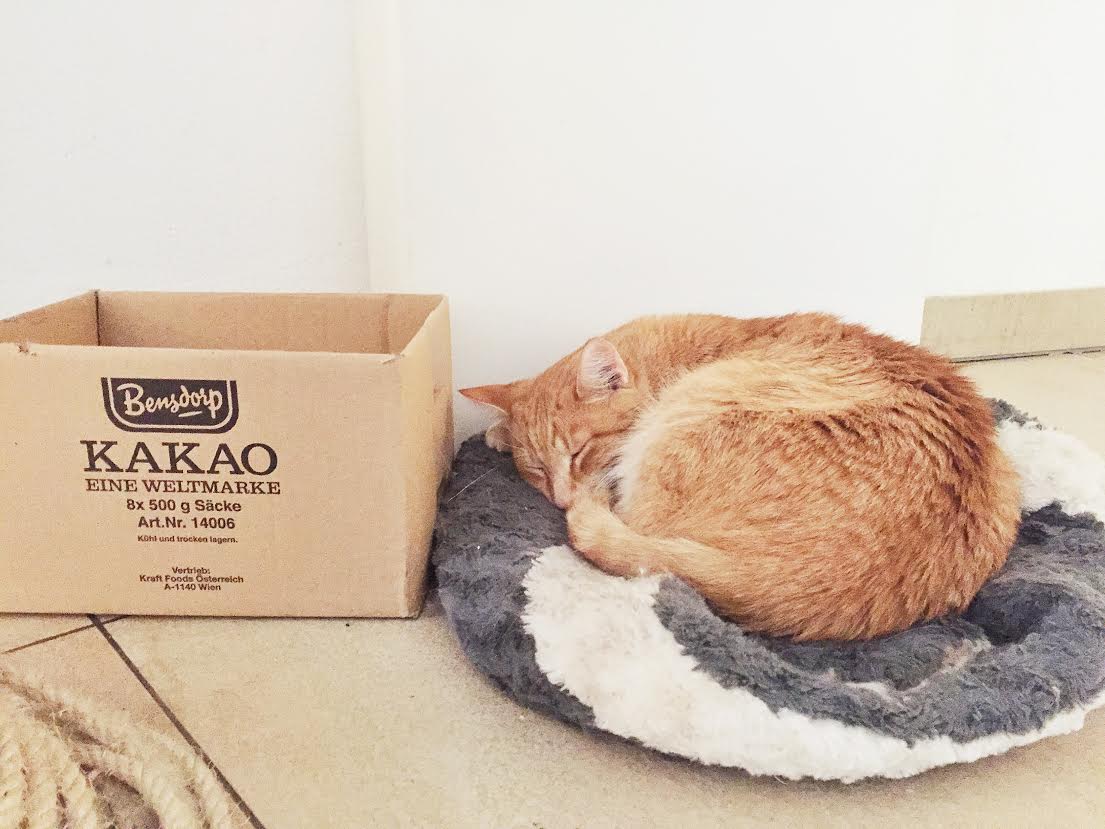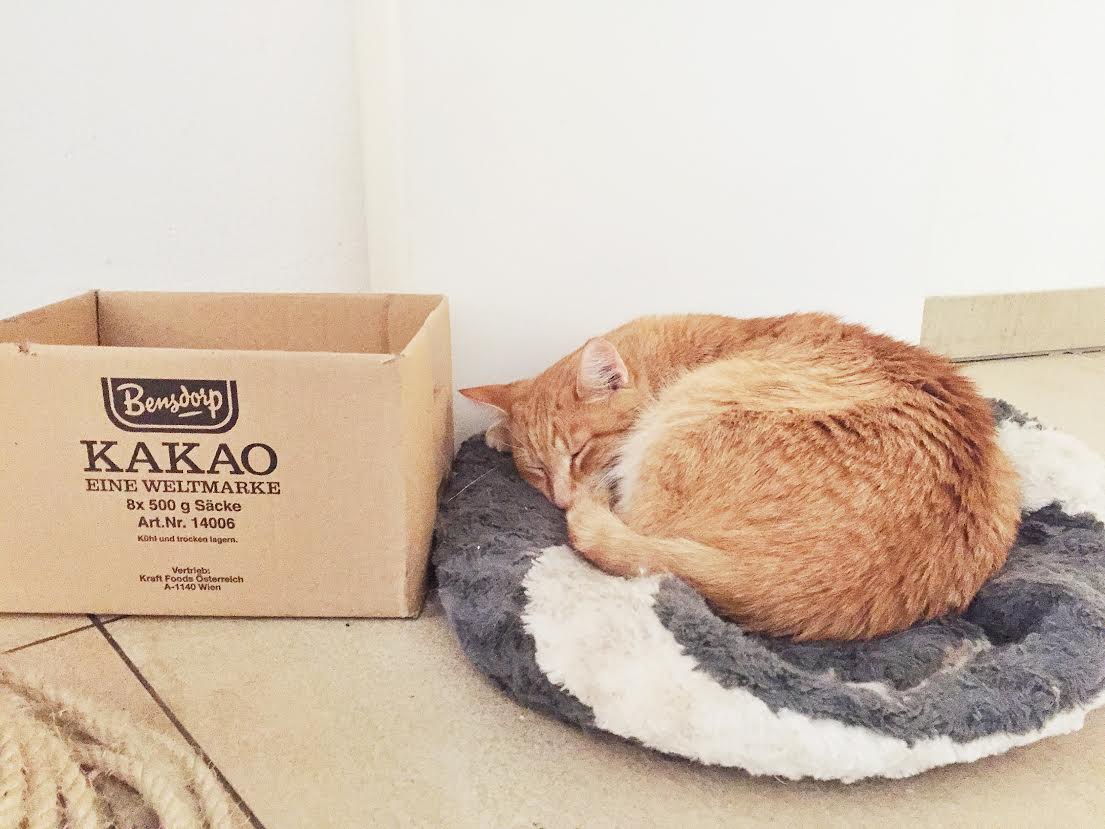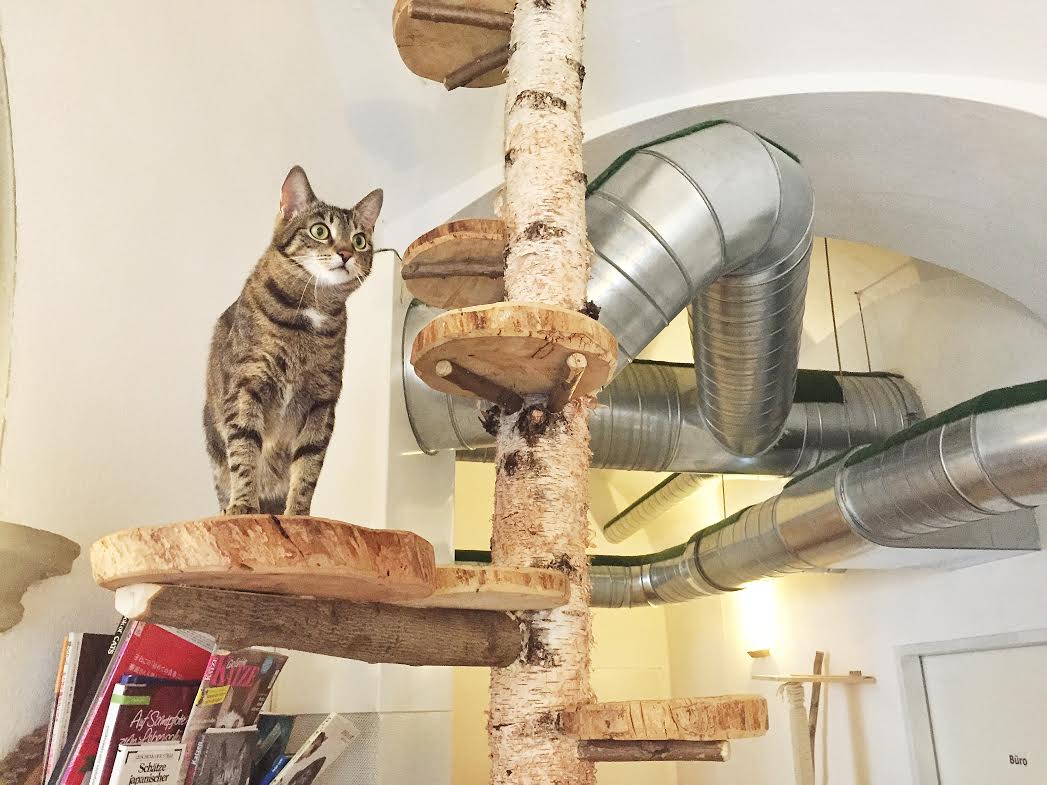 On Cafe Neko's menu are little biographies and pictures of each cat, and a small selection of drinks and food for you to enjoy.  According to their website, their coffee originates from a 85 year old Coffee Roaster from Brazil.  Ingredients from their homemade cakes, Japanese tea and juice is offered from Austrian farmers.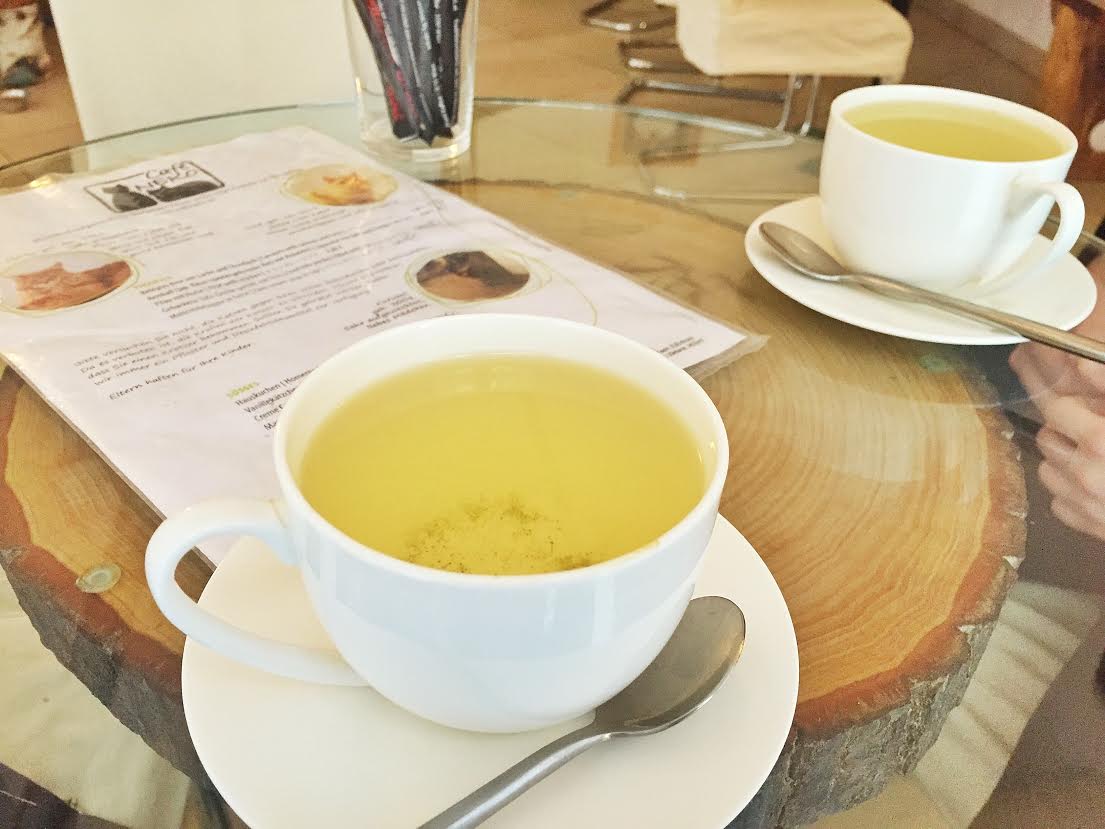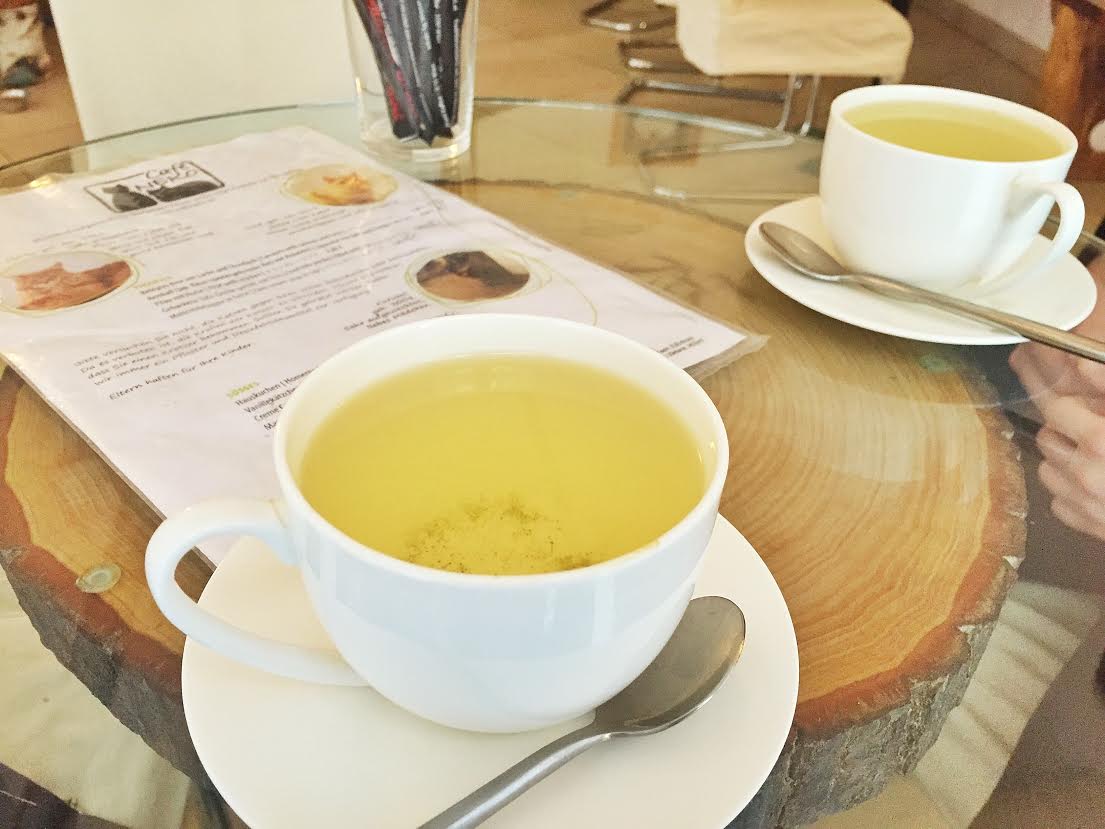 You can also bring your computer, use their free WiFi, bring your books to read or study from, and maybe if you're lucky, Moritz, the fluffy orange cat will sit next to you 🙂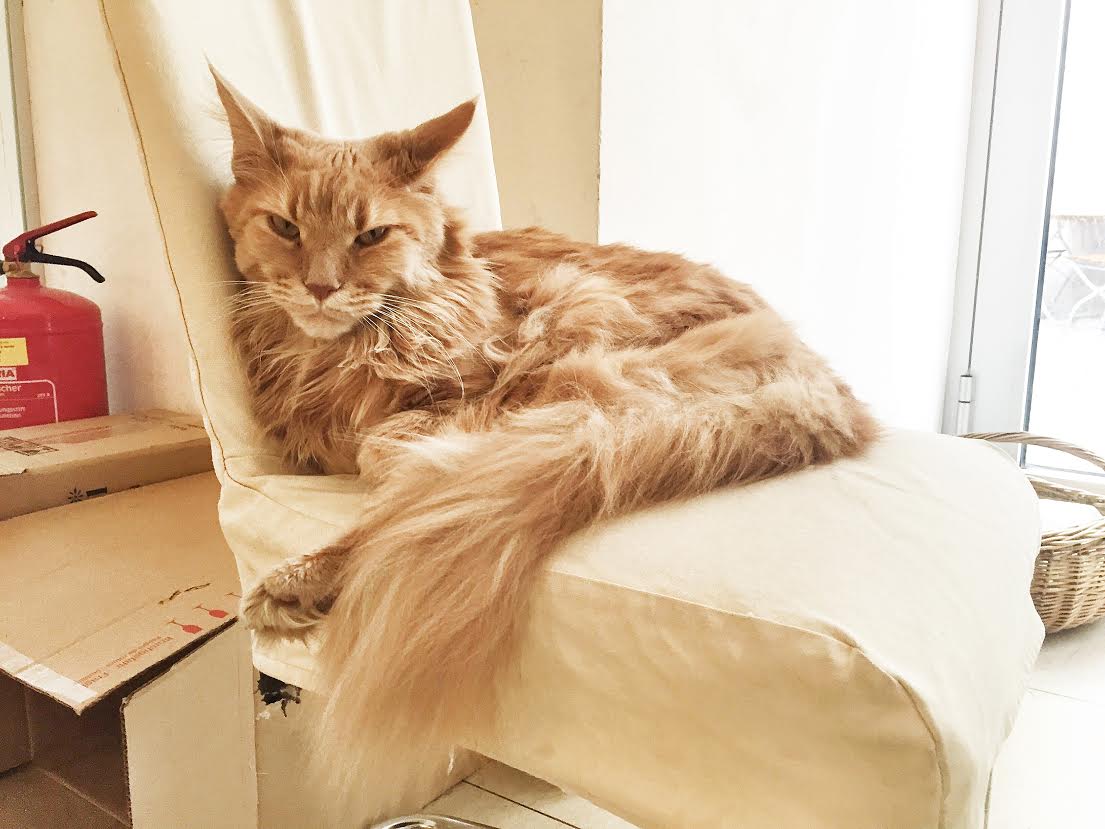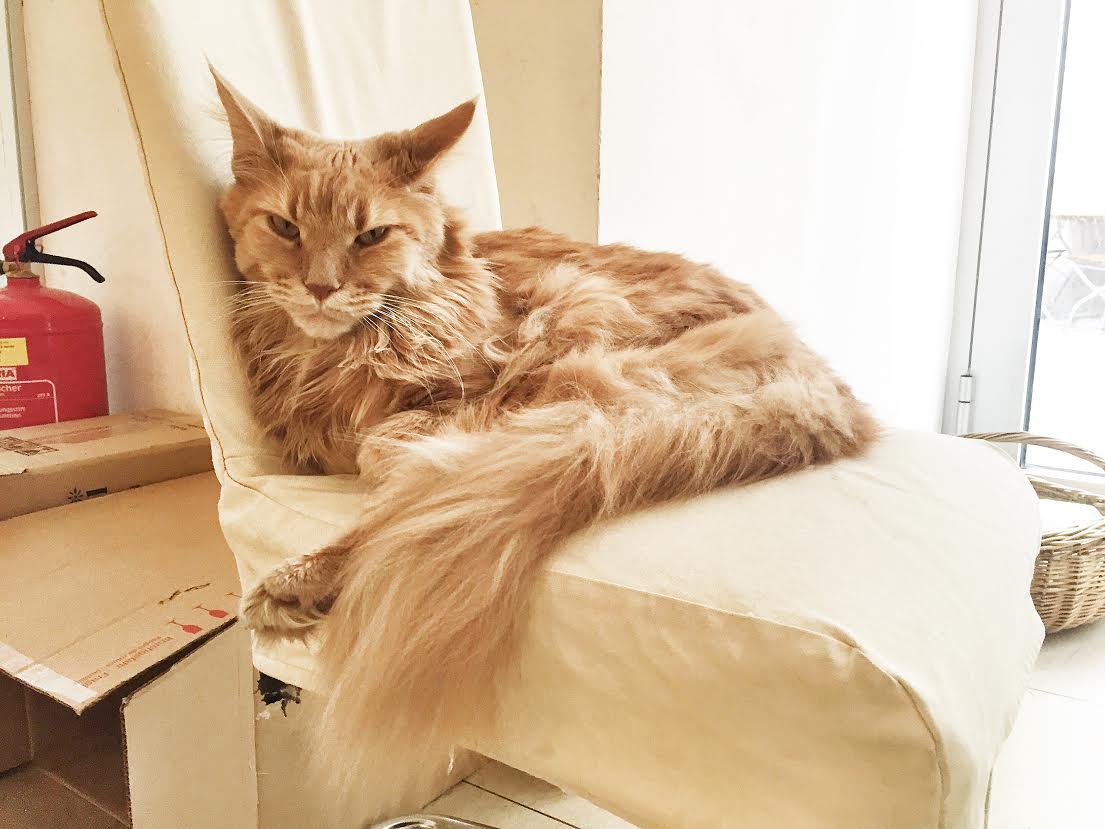 Cafe Neko also offers reservations, so this is something to keep in mind if you want to bring family or friends here. Just give them a call or shoot them an e-mail about this.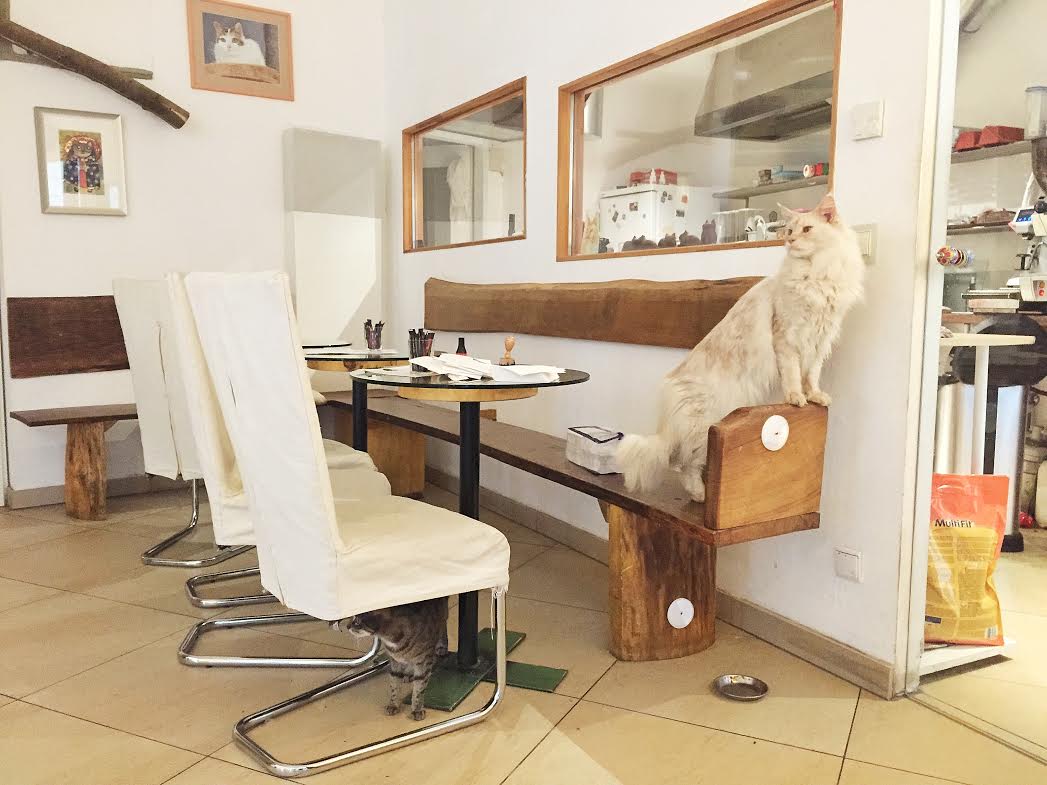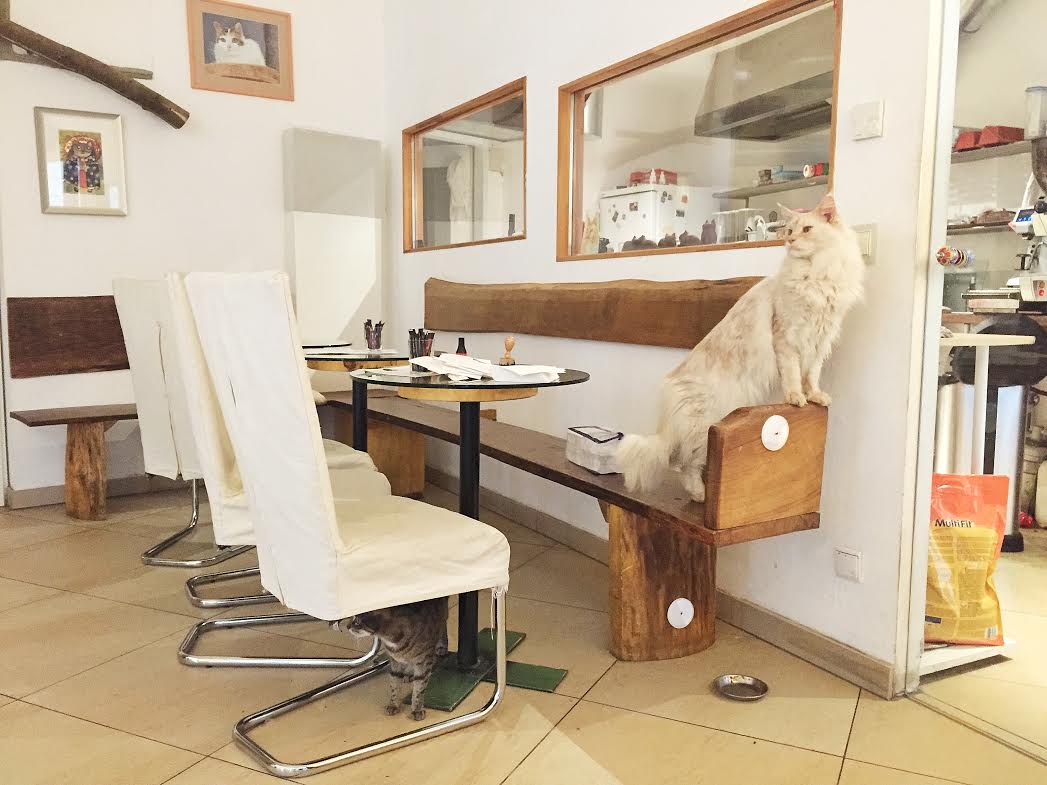 Overall,  I find this to be a very nice and special place if you want to enjoy some drinks and be in the company of cats.  And who knows, maybe we will see each other there! I know I will be taking my sister here when she visits me in June…
Blumenstockgasse 5, Vienna Austria
Open everyday, 10:00 – 20:00
Phone: 01-5121466
Email: office@cafeneko.at