As a huge cat lover, the moment I heard about a cat cafe in Vienna, I immediately scheduled a date with my husband. We eventually arrived at Cafe Neko the following week,located in a dreamy area in the first district on top of cobblestones.
Open every day of the week, this charming place is the first cat cafe in Austria and is home to five adopted cats from Vienna's animal shelter. As you walk inside, you'll notice pretty portraits of the cats as well as cat beds and a play area with built-in climbing walls.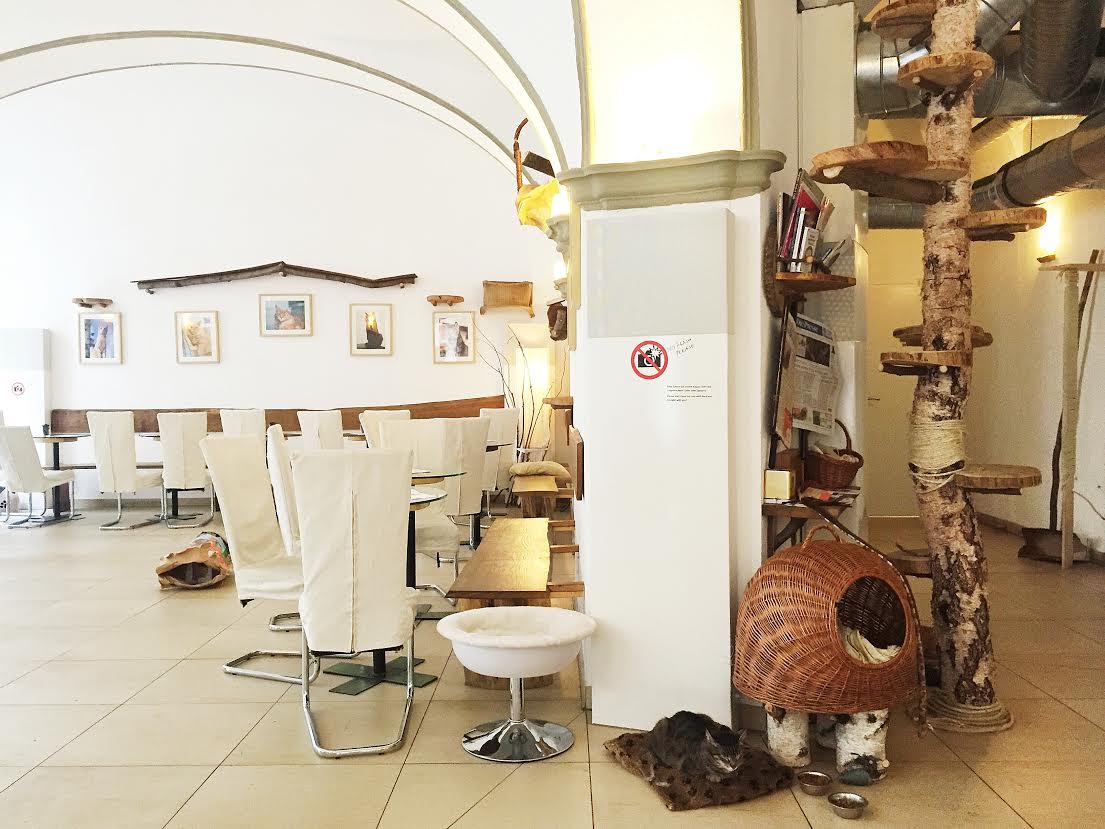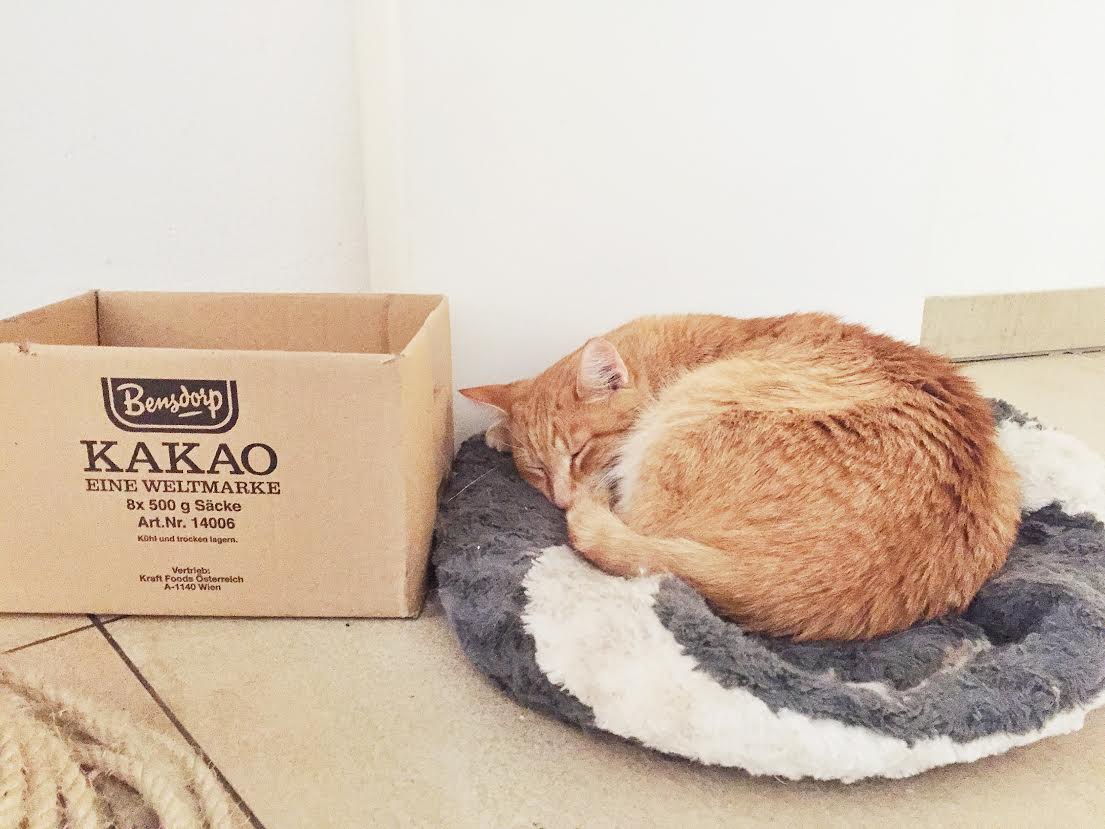 On Cafe Neko's menu are little biographies of each cat and a small selection of drinks and food for you to enjoy. According to their website, their coffee originates from an 85-year-old coffee roaster from Brazil. Plus, the ingredients found in Cafe Neko's homemade cakes, tea, and juice come from Austrian farmers.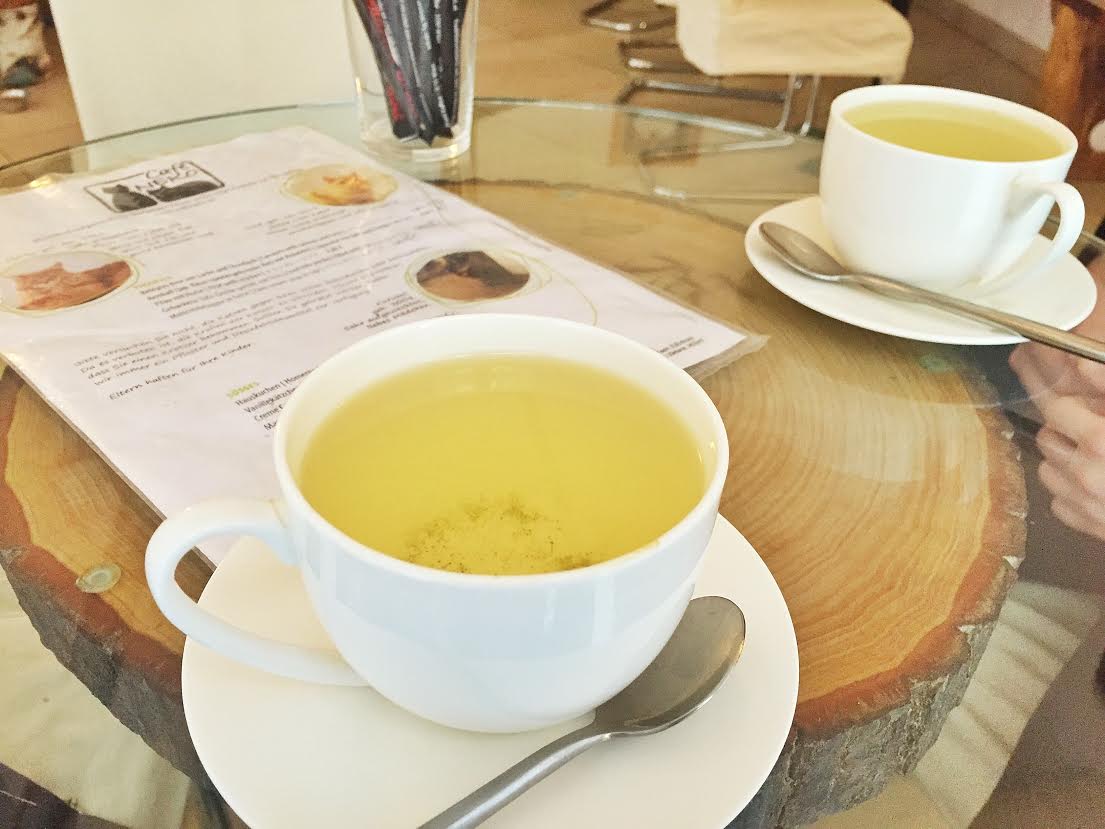 You can also bring your computer, this cat cafe in Vienna's free WiFi, and study here. Maybe if you're lucky, Moritz, the grumpy-looking orange cat, will sit next to you!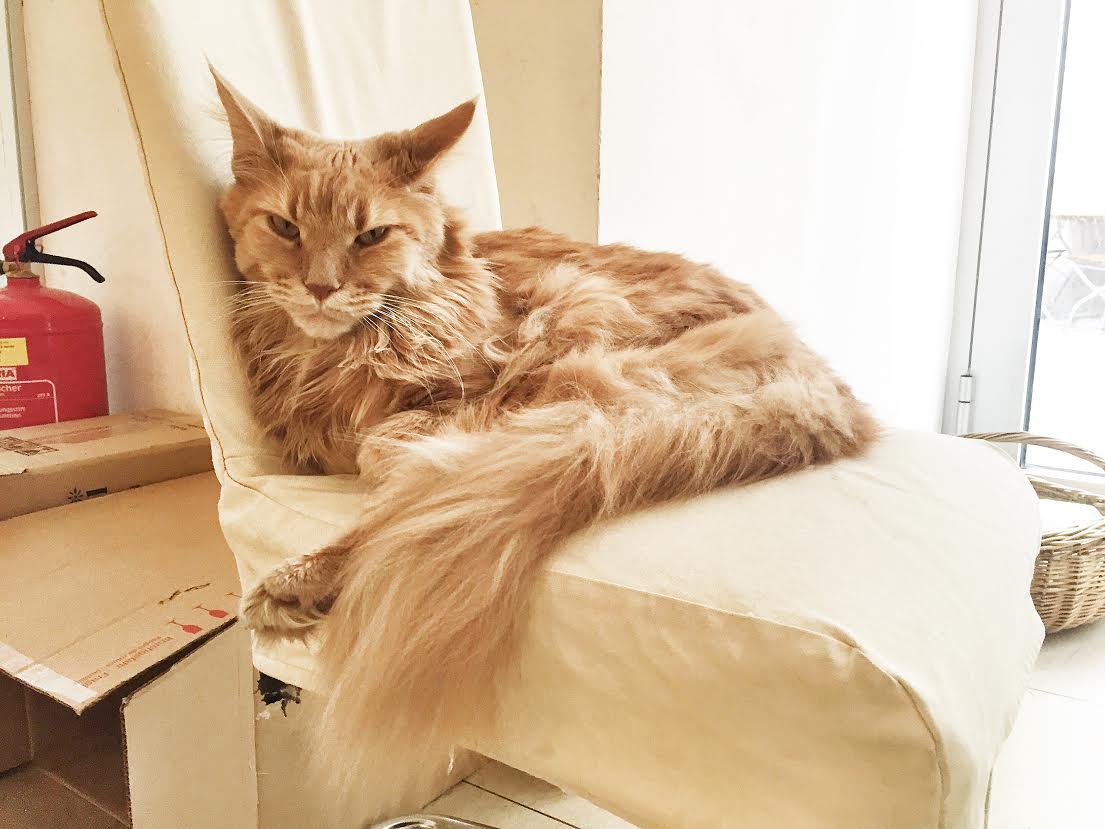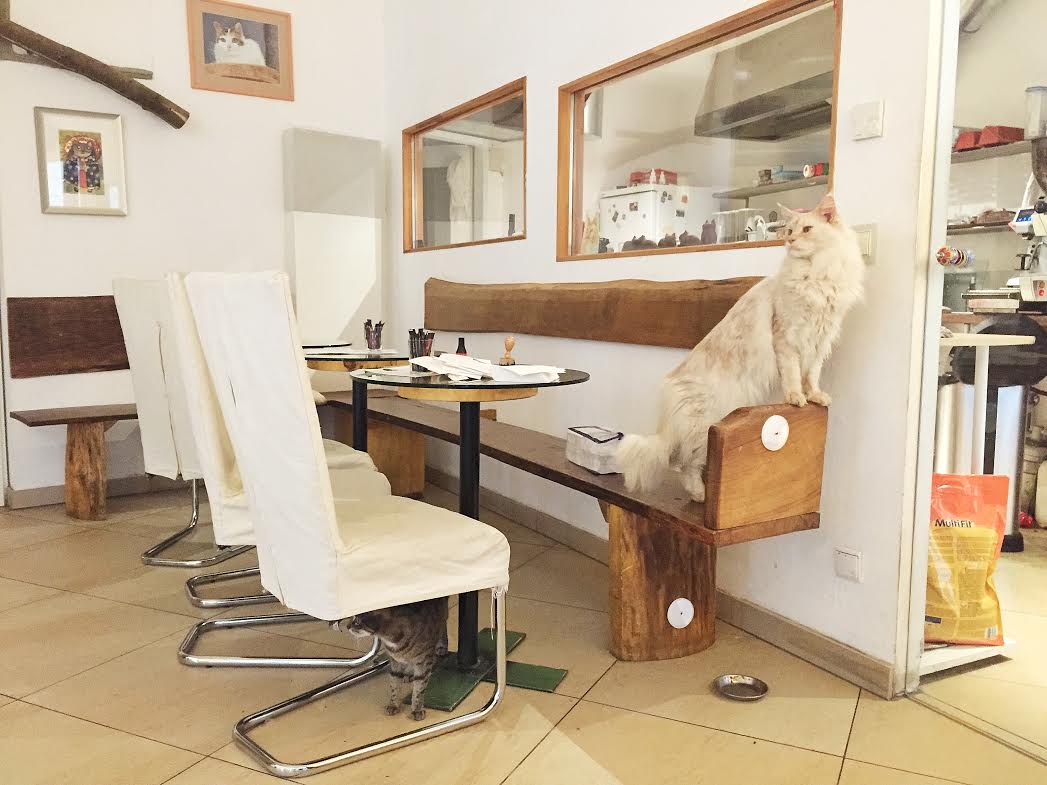 Overall, I find this to be a lovely and unique place to be in the company of cats. If you want to bring family or friends to Cafe Neko – the cat cafe in Vienna – you can make a reservation by giving them a call or sending an email. And who knows, maybe we will see each other there!