Vienna, Austria, is an exciting city rich in history, music, and cultural beauty. Yet behind the famous tourist attractions are some of the best Vienna hotspots you'll ever experience. I'm talking about a unique rooftop bar, a view that'll take your breath away, and so much more.
I am happy to present the best Vienna hotspots for great experiences!
Kahlenberg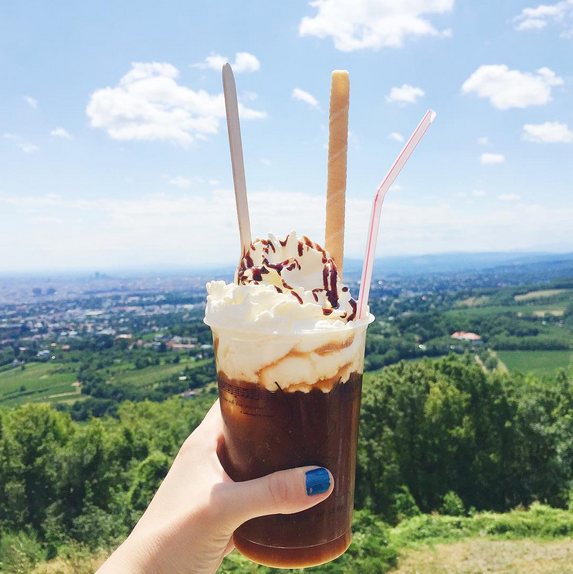 Kahlenberg is a mountain next to Vienna and lies on the northeastern foothills of the Eastern Alps. It is a popular destination for a small excursion outside the city and is easily reachable through public transportation. One can even take a four-hour hike through the Vienna woods and visit the wine taverns.
Most importantly, though, the views from Kahlenberg's panorama terrace are incredible on a clear day. You can see Vienna, Schönbrunn Palace, and Schneeberg mountain. Kahlenberg also offers a restaurant and cafe to pick up snacks and coffee for your trip.
Tip: After your visit to Kahlenberg, take a stroll through the pretty wine tavern village of Grinzing.
Kleines Cafe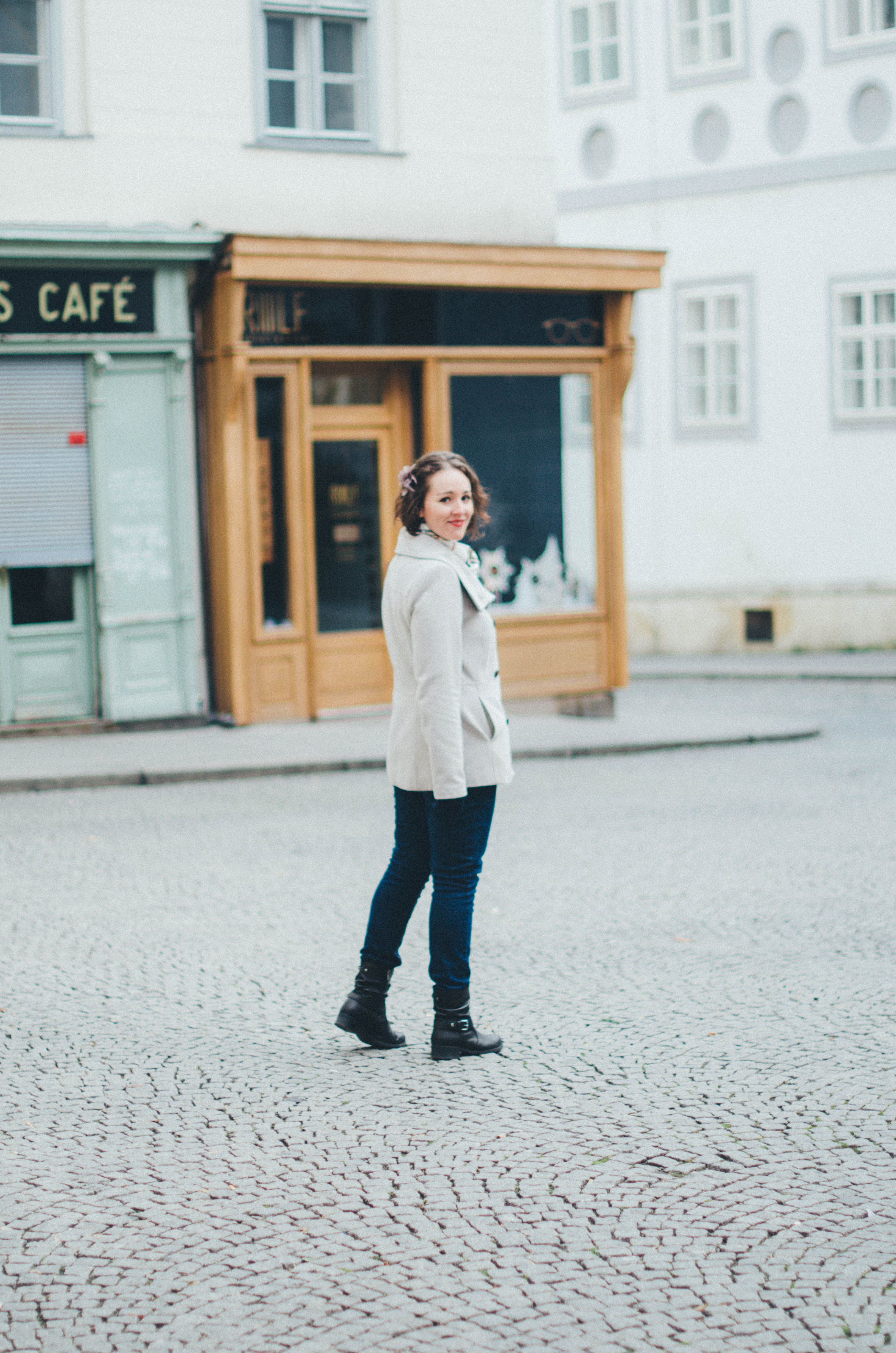 Right in the heart of Vienna, on the cobble-stoned Franziskanerplatz square, is one of the most loved coffee houses by the Viennese: Kleines Cafe. Translated to ''small cafe,'' this charming cafe from the 1970's serves Viennese coffee and snacks in a quaint atmosphere.
Most likely you'll see old men with their newspaper open, drinking coffee or chatting with fellow locals. With limited tables and seats, only the lucky ones can sit under the arched ceilings. However, during the warmer months tables and chairs are provided outside. If you truly want to feel like a local, Kleines Cafe is the place to be.
Tip: Order the Melange — an espresso shot served in a large coffee cup topped with steamed milk and milk foam.
Albertina Museum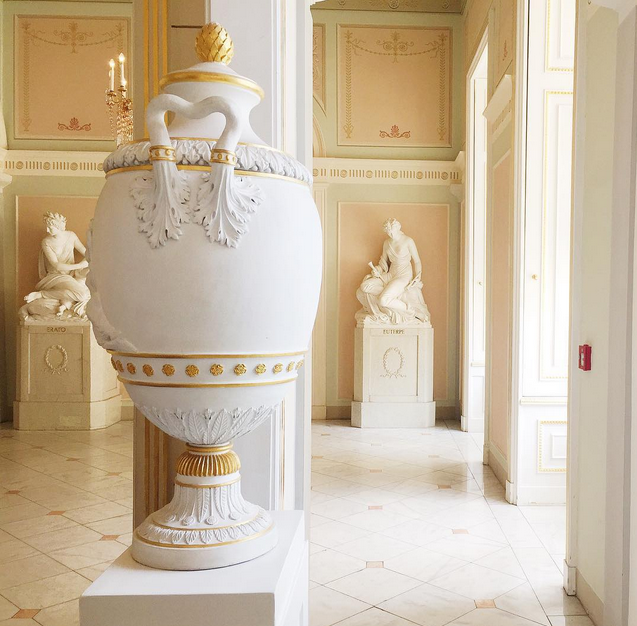 The Albertina museum is a part of the Habsburg residential palace and is known for hosting the most valuable collections in the world. Here you can see famous paintings, like the Study for the Last Supper by Leonardo da Vinci, Monet's work, and architectural drawings.
The permanent exhibits in the Albertina Museum include the Habsburg staterooms, which are exquisitely furnished with original royal furniture, romanesque statues, and parquet floors. Plus, walking through the elegant staterooms is an enchanting experience.
Tip: Outside the museum, walk downstairs to the legendary sausage stand, Bitzingers Würstelstand, and grab a Käsekrainer.
Dachboden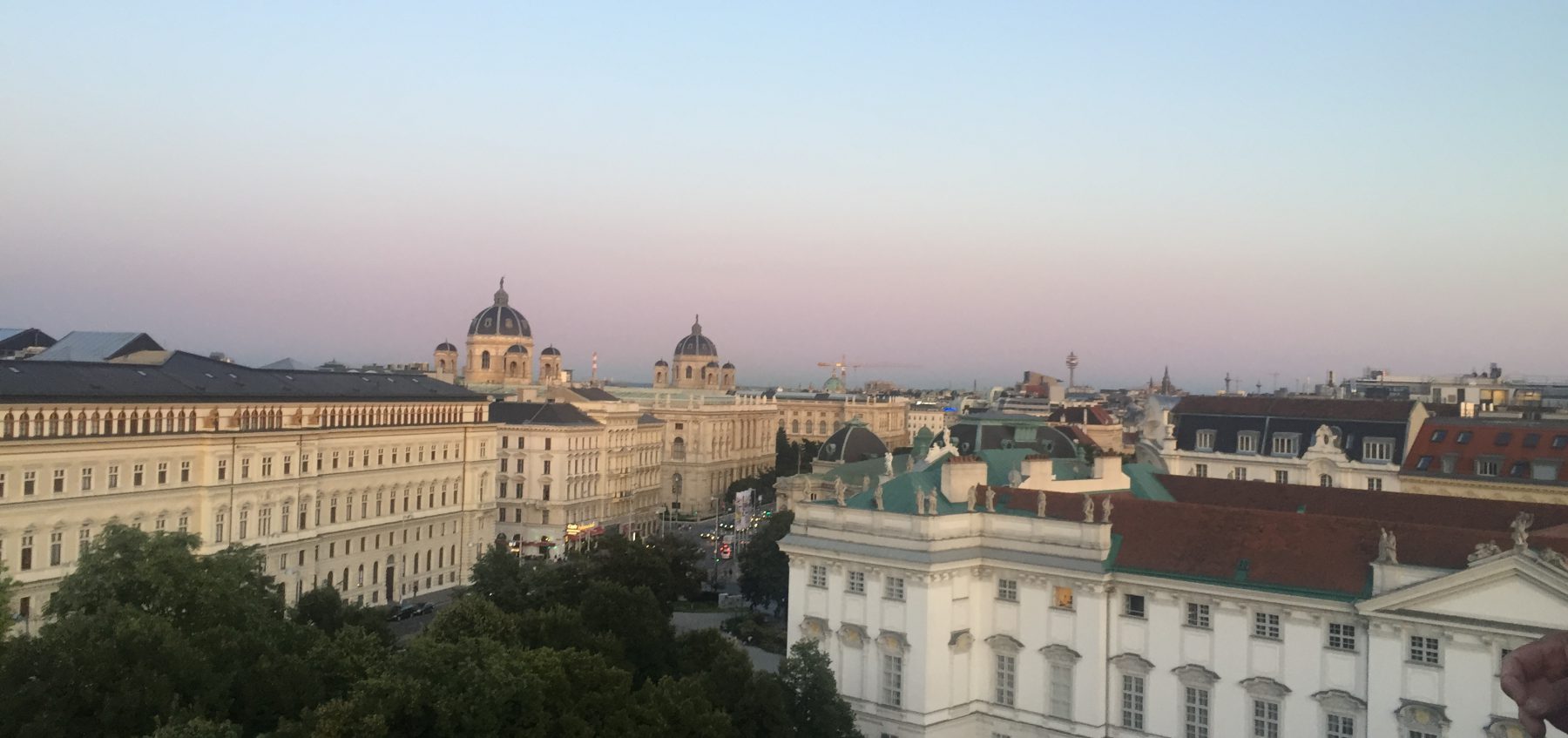 Translated as "attic" in German, Dachboden is a trendy bar located at the top of the 25 Hours Hotel. Guests can enjoy a fun variety of drinks and snacks with a fantastic view of the city. Furthermore, the ambiance inside Dachboden is cozy and hip, decorated with circus interior from the 20th century.
Drink a Weisser Spritzer – white wine and sparkling water – while you snack on their seasoned focaccia bread and relax. Hop onto their terrace for gorgeous views of the sunset and St. Stephan's Cathedral.
Tip: Come to Dachboden before 8 pm to avoid waiting in line!
Augarten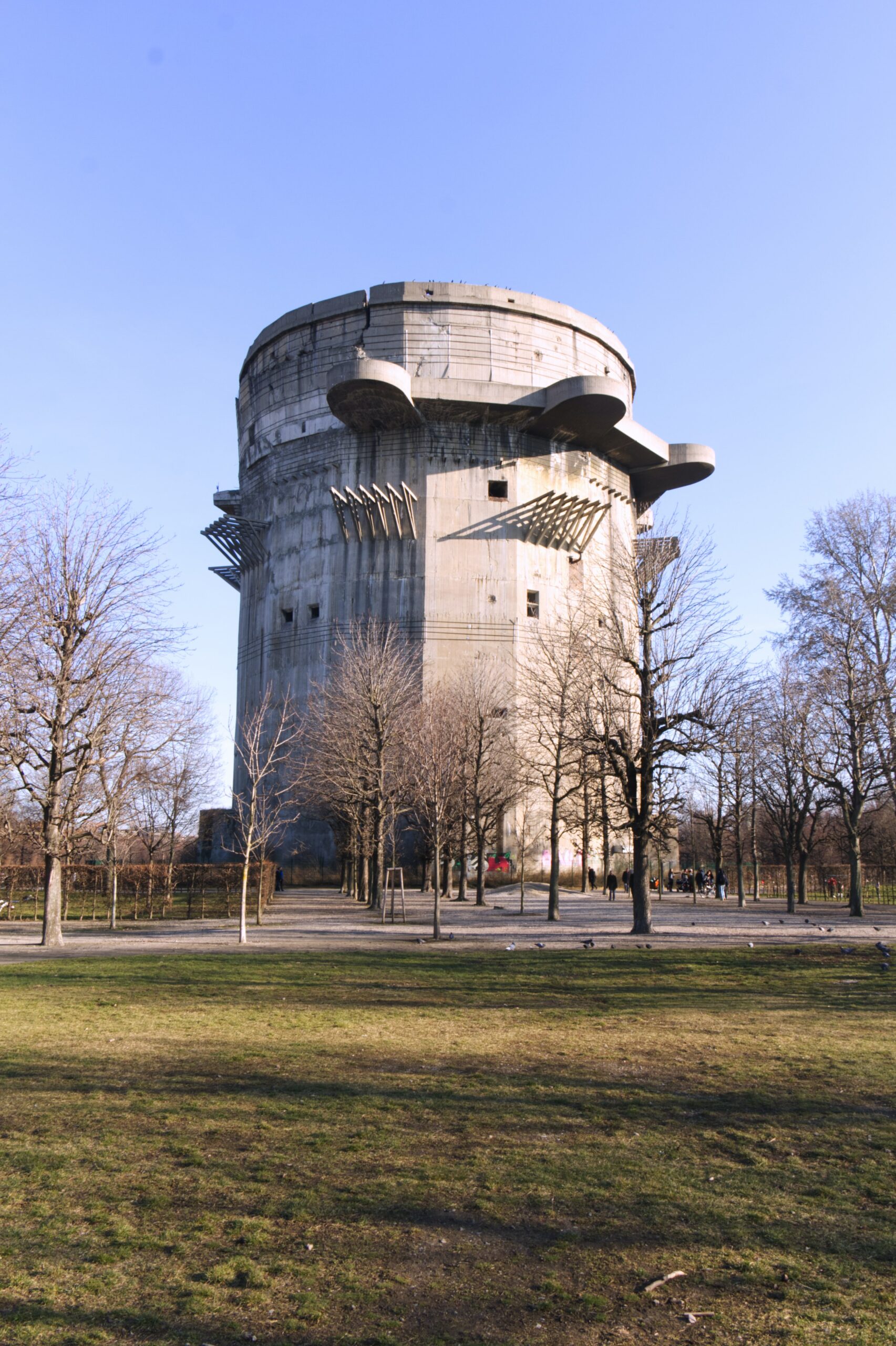 Made in the 17th century, Augarten is the oldest Baroque garden in Vienna. With grand gardens and chestnut trees, this park also offers a Porcelain factory and hosts the Vienna Boys' Choir within Palais Augarten. 
You also can't miss the two high flak towers from World War II. They were constructed to defend air raids and provide shelter for thousands of people during the war. 
All in all, Augarten is the perfect place to have a stroll.
Tip: Grab a drink or a light lunch at Bunkerei, a cozy, casual restaurant next to a flak tower (bunker), and enjoy the view.
Schweizerhaus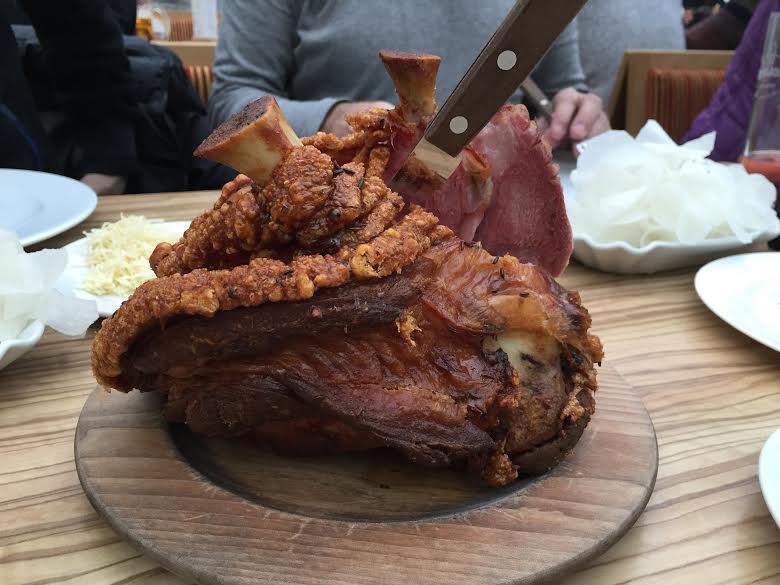 Eating at the Schweizerhaus can be an enjoyable cultural experience. Located in Prater's Amusement Park, the best experience is eating out in the garden, surrounded by the sounds of clinking beer glasses and hearty laughs.
For those who eat pork, you cannot leave the Schweizerhaus without trying their Stelze, which is like visiting Paris and not seeing the Eiffel tower! The Stelze is a pork knuckle marinated in caraway seed and garlic brine, roasted until crisp skin. Plus, having your Stelze with a dark Austrian beer may be ''the topping on the cake.''
Tip: Make a reservation through their website, and if seats are booked, head on over to Luftburg, which serves the same food and has more seats available.
Tichy Ice Cream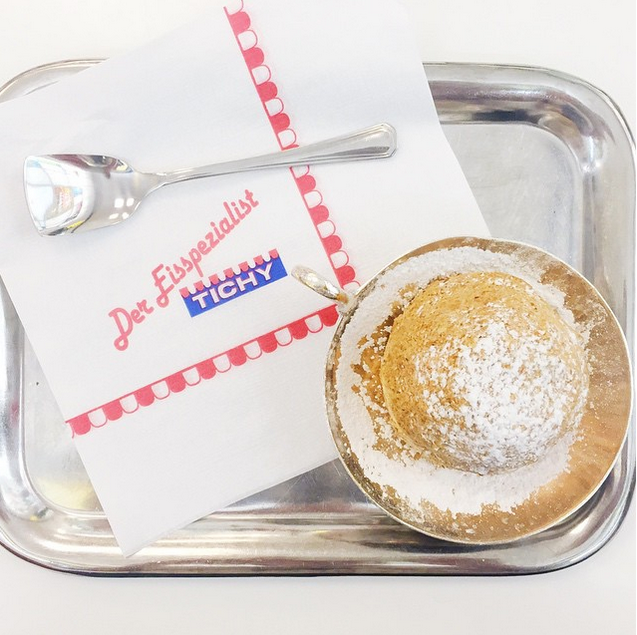 Tichy is a family-owned ice-cream salon legendary to the locals. This is the place where the one-of-a-kind Eis Marillenknödel was created – an  invention from the Tichy family. The ice-cream ball is made with vanilla ice-cream, topped with grated roasted hazelnuts and an apricot jam center. 
Tichy is open from March-September, so make sure you visit during their open season.
Tip: Order a set of Tichy's special ice-cream balls with different flavors like pear, raspberry and chocolate!
The Danube Island
The Danube Island is a long patch of land that sits between the Danube and New Danube River. Known as a family friendly recreational area, some of the main activities you can do here are: Swimming, trampolining, boat renting, cycling, volleyball and picnicking. 
The Danube Island also has many walking trails and a free water park for children. Along the river are some cool restaurants and bars, many of which have live music at night. Every summer the open-air festival Donauinselfest offers top international artists.
Tip: Stop by La Crêperie at the Old Danube River for a moonlight picnic. You can rent a boat and order a picnic basket with a french meal and champagne.
Phil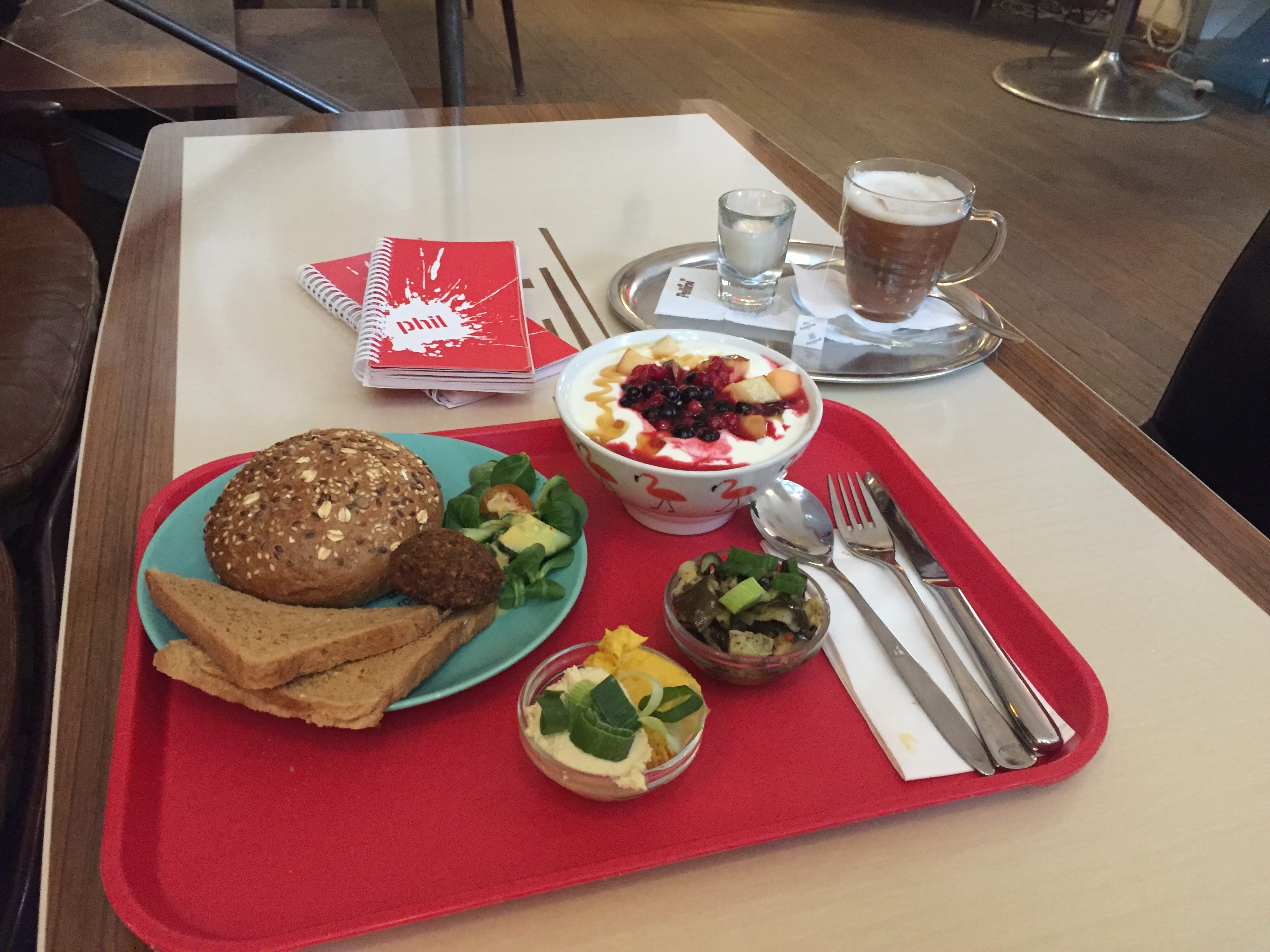 Combine a bookstore and a cafe, and you get Phil. Known as a popular hangout spot for students, Phil provides retro-inspired decor and furniture for a relaxing experience.
Consider trying out one of their double espressos or homemade Lemonades while you take advantage of their free WiFi. Not to mention, Phil offers a late, versatile breakfast.
In the evening you can catch special performances from musical artists, DJs and poetry readers.
Tip: Take a chill pill and browse through Phil's large selection of English books that can be read on the spot or bought for pleasure.
---