Are you curious to know the cultural differences between Austria and the USA? As an American living in Vienna, I've encountered many unique experiences compared to my old life in the States.
This post is for fun and educational purposes and in no way is meant to bash one country or the other. We are all world citizens – each culture has its meaning and purpose. Hey, perhaps through this post, you will learn a thing or two about your own culture!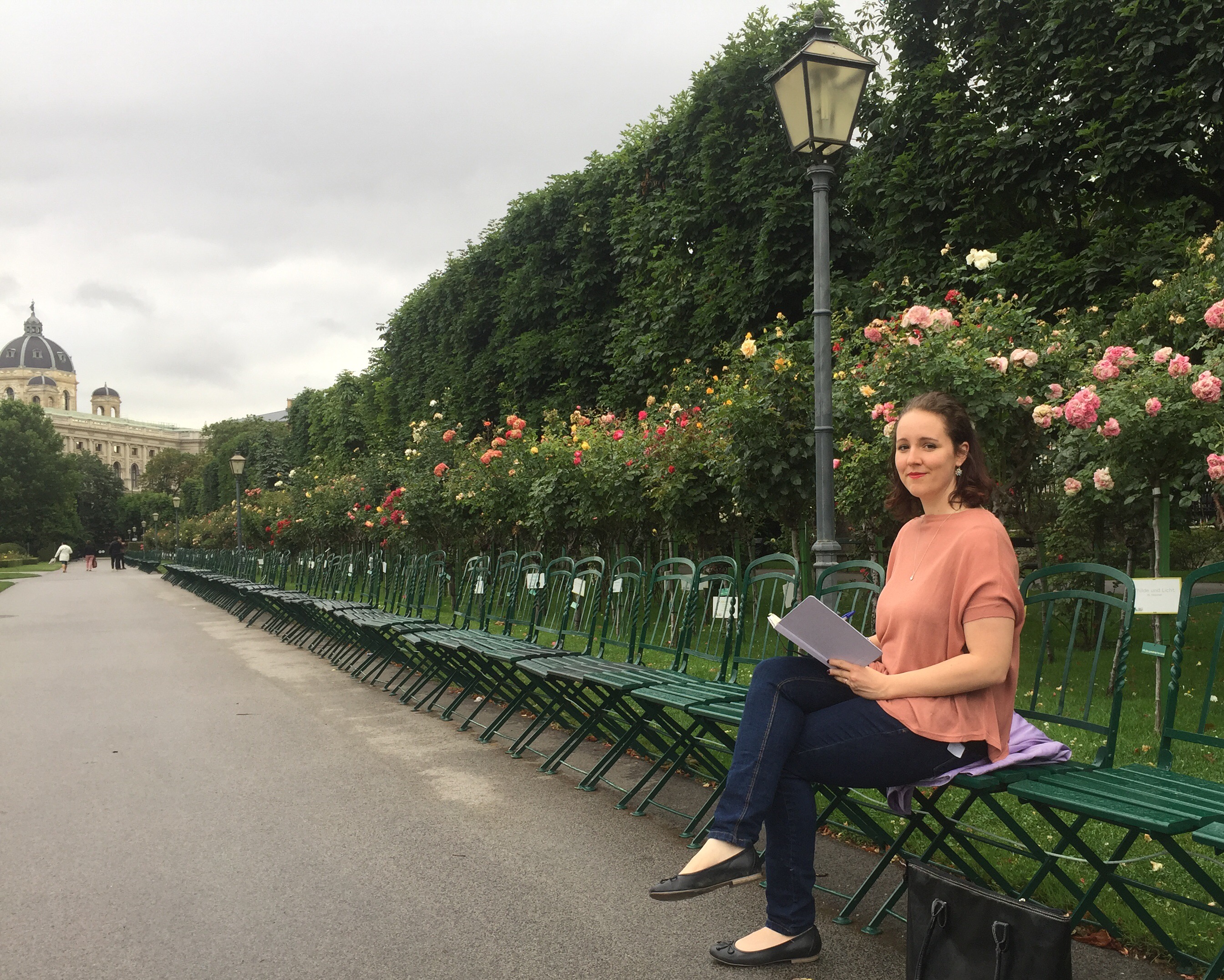 1. Paid Sick Leave
If you are employed and too sick to work in Austria, you need to go to the doctor within two days and get a confirmation paper called a Krankenstand. This paper states you have been ill and can get paid for the time you took off work. This means you have to go to the doctor's office to receive this paper even if you are sick. If you are extremely ill, you can call a house doctor.
In the USA, sick-day policies are unique to each business and establishment. In most cases, you only need to provide a doctor's note if you have been sick for more than a week.
So, when I am sick in Vienna, I go to a walk-in clinic 15 minutes before they open. Once inside, I'll have to provide my insurance card and keep my ears open for hearing my last name and the door number in German to talk to the general physician. Check out English-Speaking Doctors from the US Embassy Vienna Website or Doc Finder-Vienna to find your doctor.
2. Saying Excuse Me
In the USA, when Americans bump into someone, we typically say "sorry." Then, at the store, when we need to grab an item near someone, we'll say "excuse me" as a warning that we may invade their personal space. I noticed these behaviors are not so common in Vienna. Furthermore, I've been told there is no need to apologize when a person bumps into you.
3. Serving Water with Your Coffee
When I would go out for breakfast in the USA, coffee would be served in a large mug. If you wanted water on the side, you'd order that separately.
When you order a coffee at a cafe in Vienna, the server will bring out your drink and a small glass of water. I like this, and it helps you stay hydrated.
4. Stores Closed on Sundays
We Americans have been spoiled with conveniences: Stores and restaurants are typically open every day, into late hours of the night. Then you have superstore Walmart open 24/7, so you can purchase that cookie dough ice cream at 2 am with no problem.
In Vienna, having such places closed on Sunday can cause an American to panic. Closed stores on Sundays is one of the most common complaints Americans (and perhaps other expats) have about Vienna.
Sunday is treated as a day of rest in this city, so it's best to get all your major shopping done by Saturday. In certain apartment buildings, you can't even use the washing machine or make loud noise on this day. Therefore, you have to get used to it.
Don't worry too much, though. At Vienna train stations, small grocery stores are open, and certain pharmacies open on Sunday.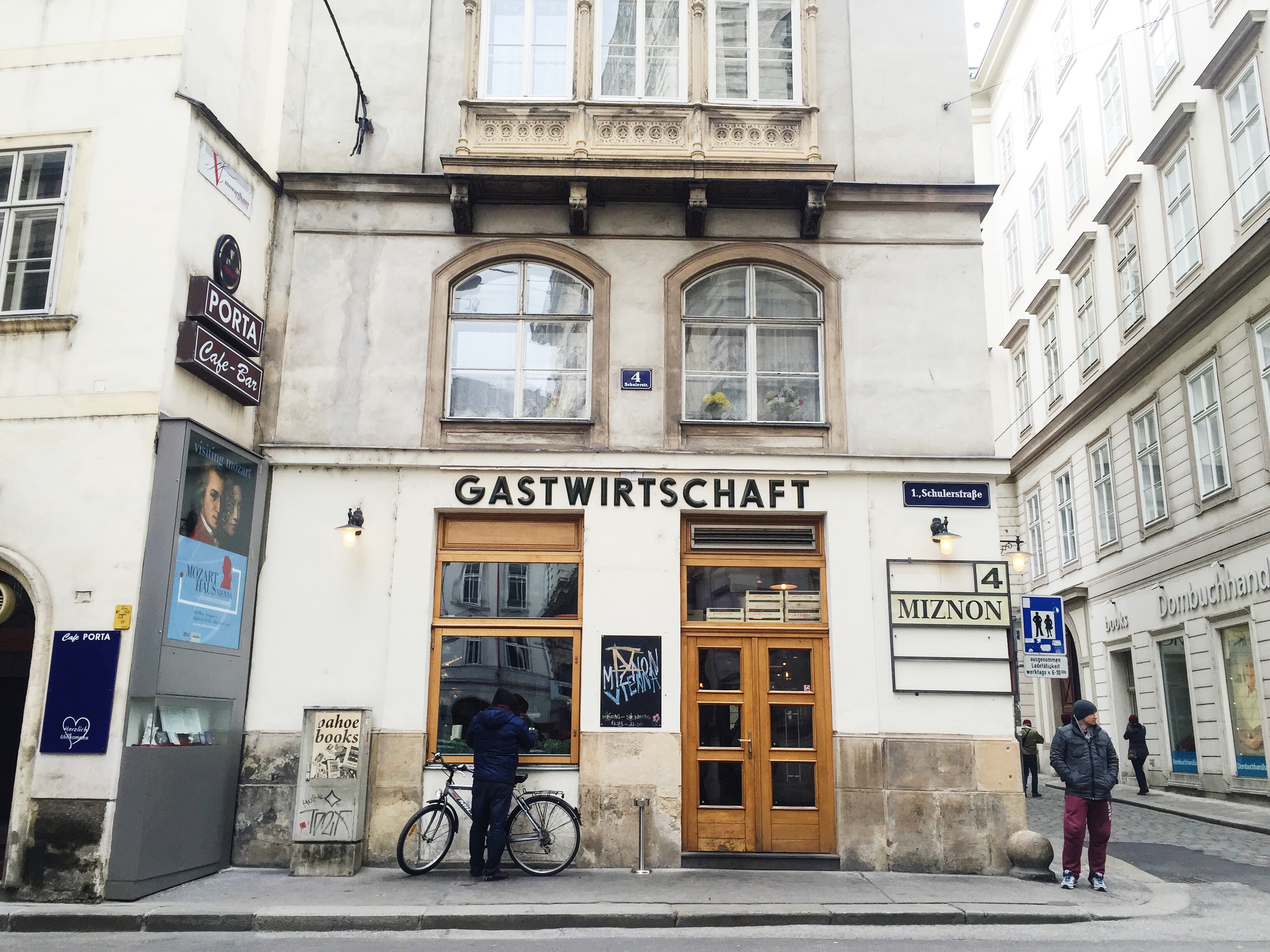 5. Unique Milk and Food Items
Goat milk, sheep milk, spelt flour, and more are very common in Vienna's grocery stores. I find this cool because usually, one has to purchase these products in a health food store in the USA. Additionally, I've seen much more lactose-free options in Vienna's cafes and restaurants.
6. Certain Baking Products are Hard to Find
Vanilla extract. Brown sugar. Baking soda. Chocolate chips. These ingredients are challenging for an American in Vienna to find – especially if they plan to make chocolate chip cookies.
Usually, one has to go to an exotic food market, gourmet shop, or international store to grab these items, as they are not in regular grocery stores.
You can also be lazy and ask your mom to ship you these products, but they will be more expensive than the transportation ticket needed to travel and purchase the products yourself in Vienna!
Tip: Chocolate chips can be made by chopping up a baking-chocolate bar.
7. Alcohol is Much More Accepted
Laws in Vienna state individuals can drink alcohol in public starting from age 18, but in some places in Austria, you can be 16 years old to purchase beer or wine with an ID. In the USA, people can start drinking at 21.
These alcohol laws place a huge cultural difference between the USA and Austria – and perhaps it is an exciting one for young students visiting the European country.
Grand openings in Vienna usually provide alcohol for their customers. For example, when a new store opens on Mariahilferstrasse, it is common to see a table stand with champagne glasses to consume. 
In my personal life, school events such as parent evenings offer wine – a definite difference to what I have been used to in the USA, where parent evenings provided only water and coffee.  
It's apparent drinking alcohol is much more relaxed here than in the States.
8. Puddles of Urine and Dog Poo
Even though public urination is banned in Austria, some men still pee around the corners and against buildings. Sometimes the pee will run down the sidewalk too. Gross.
Then, the same laws apply for dog poo. Even though owners must pick up after their dogs, some don't – so watch out! These situations was all new to me as a small-town woman when I first came to Vienna. Now I am much more vigilant about where I am walking!
9. Counting Numbers with Your Hands
When you ask an American to show you the numbers one, two, and three with their hands, they will use their index finger as one, middle finger as two, and ring finger as three.
In Austria and most of Europe, people start the number one by using their thumb first, then the index finger (two) and middle finger (three).
So when you are in Vienna, and you want to communicate to the bartender or waiter you want one beer, you use your thumb, like a thumbs up. This is another cultural habit I had to get used to. When I worked at a kindergarten and counted numbers with the kids, I had to re-train myself to count the European way. 
10. Paying for the Toilet
Perhaps one of the most distinct differences between the USA and European cities is paid toilets. In Europe, you pay a small fee – usually 50 cents – to go to the bathroom. At first, I was stunned by paying to use the toilet, but it is very common in Europe and something to accept.
Do You Agree?
I'd love to hear your thoughts on the cultural differences you've noticed between Austria and the USA. Or, if you have insights from other cultures from around the world, feel free to share them below!