Schönbrunn Palace
Schönbrunn Palace (a.k.a. Schloss Schönbrunn) is one incredible sight to see and walk around. The palace is HUGE and yellow like the sun, which makes sense because this was the Habsburg summer residence that includes over 1,400 rooms. There are tours one can take inside the palace (with a fee of course), but to walk around the gardens is free.

Gardens
There are several gardens and open areas for one to explore, and such places are popular amongst joggers who like to go out for a run in a beautiful environment. The layout of the palace and gardens is from the Baroque period and you have the freedom to walk up the palace stairs and stand on the balcony overlooking the back gardens, Neptune's Water Fountain, and the Gloriette monument up the hill. 
Speaking of hills, you can get your daily fix of exercise by walking up the large hill to the Gloriette, which features a cafe where you can indulge in Viennese coffee and cakes. However if you are too tired or have no motivation to walk up the hill you can pay for the Panorama train ride that will happily get you up there.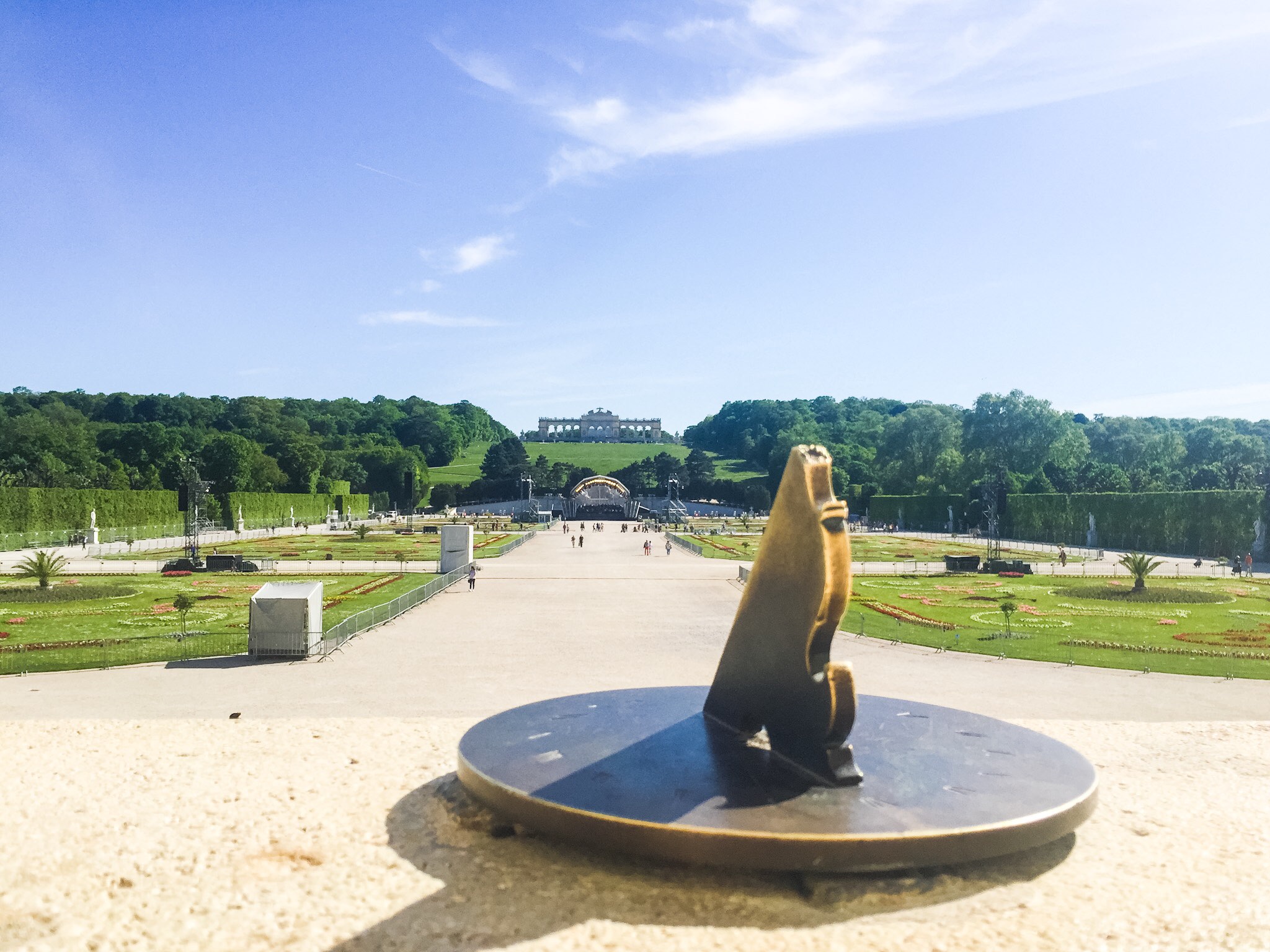 Weddings
Schönbrunn is also popular for weddings — Richard Lugner, Vienna's celebrity and billionaire had his wedding here, while me my husband had our wedding photos taken around the palace gardens!  We walked through the area in our wedding outfits on a rainy day and got quite the attention from the other tourists. For a moment I got to experience what being a celebrity was like, and personally I did not like the constant attention and being photographed by many people 😛 Oh well, that's what you get for taking wedding photos at Schönbrunn! However, despite it all, it was a cool experience.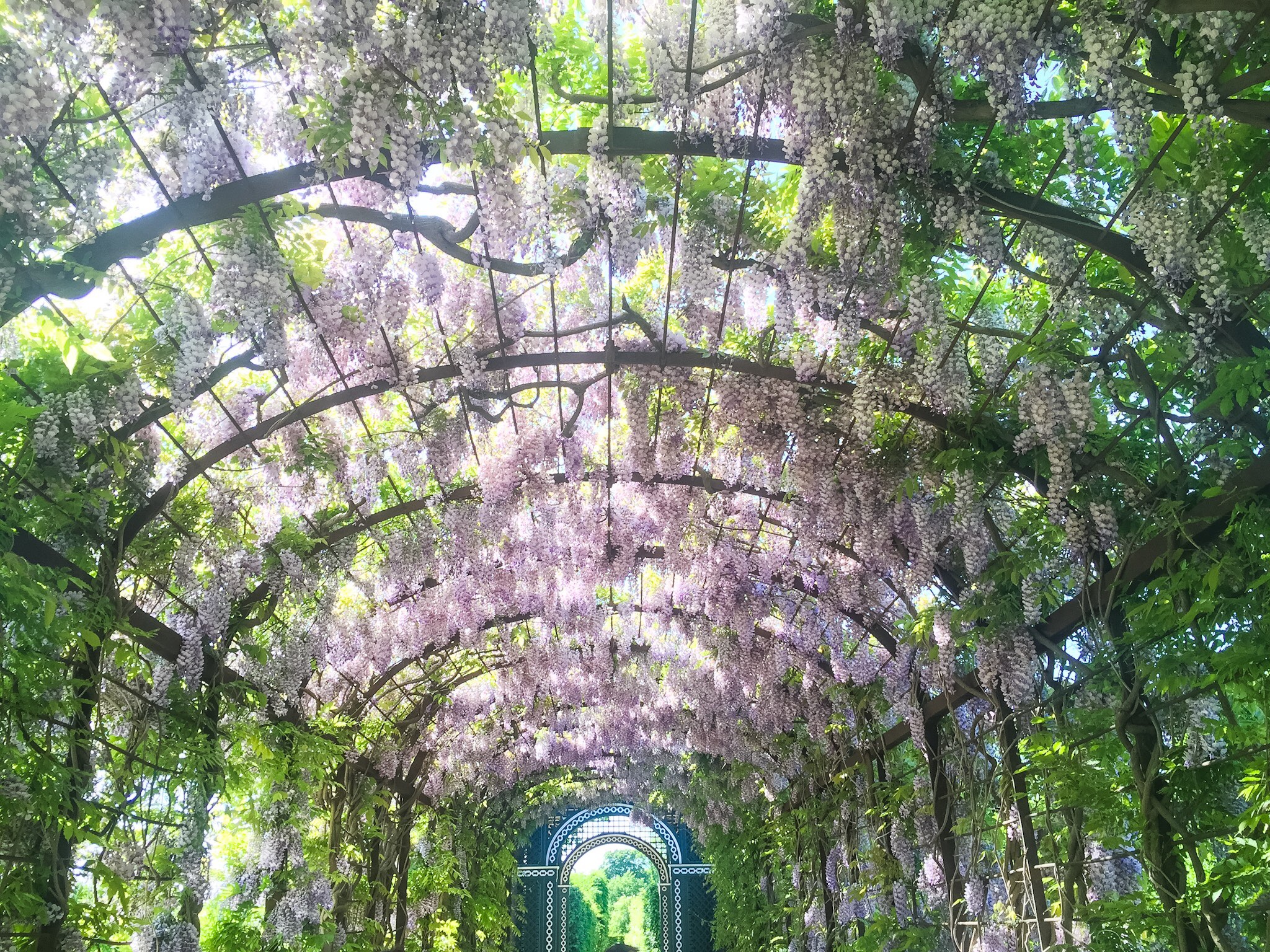 Other Attractions & Info
Keep in mind the world's oldest existing zoo lays to the side of Schloss Schönbrunn, a family-friendly attraction popular with the kids.  There is also a Maze and a Palm House (tropical plant-house) that are also neat to check out for a fee.
Overall, Schönbrunn Palace is one essential sight you must see in Vienna, whether you are here for a day or a week. Make sure this is on your to-do list!
Click below to see more pictures!