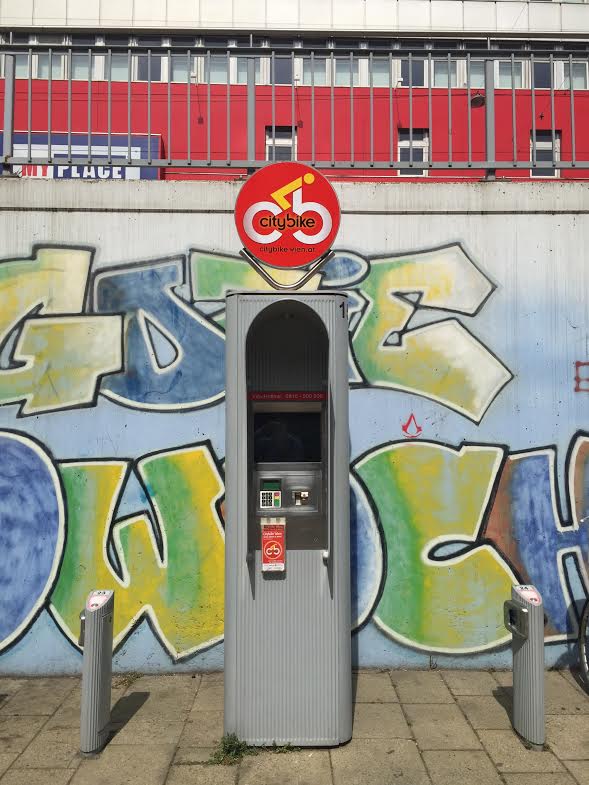 So there is something in Vienna called City Bike Wien, and it's pretty awesome. Basically you sign up through debit or credit card (debit is preferable because the sign-up fee is 1 euro as opposed to a 20 euro sign up fee for credit card) and you are able to rent a bike to cycle around the city free for one hour. After that the rental service charges you 1 -4 euros depending on how many hours you bike, and you just return the bike at any CB Wien station. 
But City Bike Wien has this awesome recommendation where you can ride the first hour free and then return the bike, wait 15 minutes, and rent it out again. You can keep repeating this pattern the whole day and not pay a cent!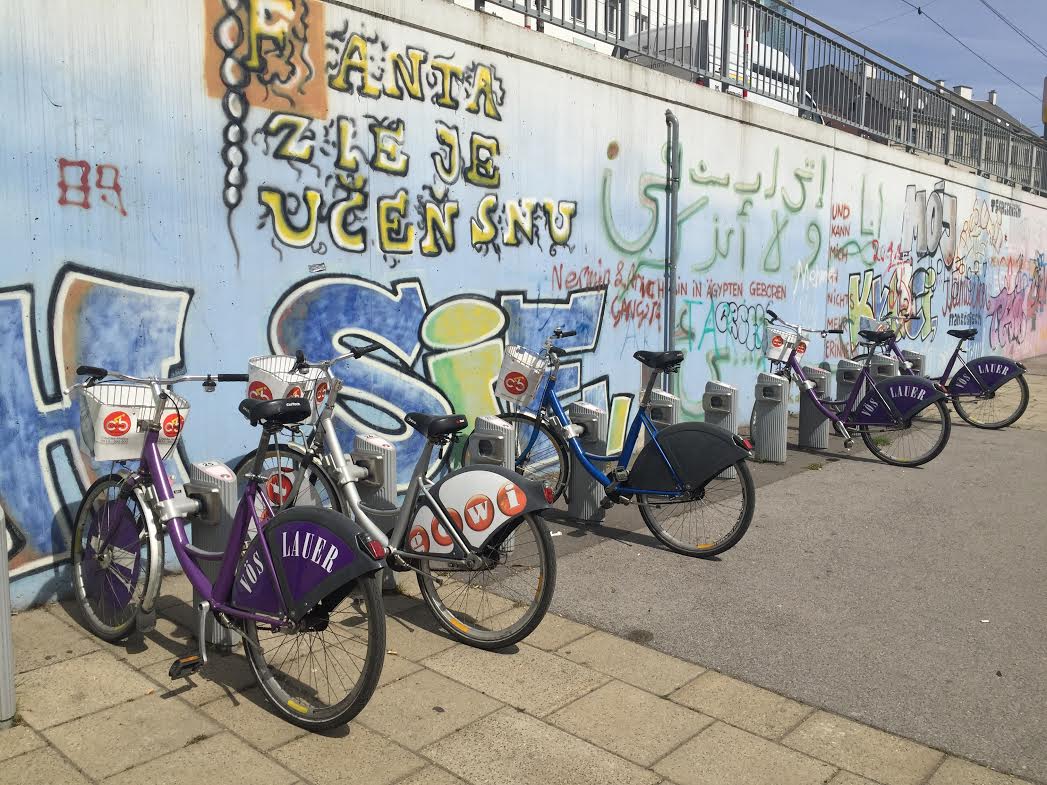 You can also sign up for a City Bike Card or get partner cards to travel with your whole family, but you need to have an Austrian bank account to do this, and any open fees will be paid through automatic debit transfer from that account.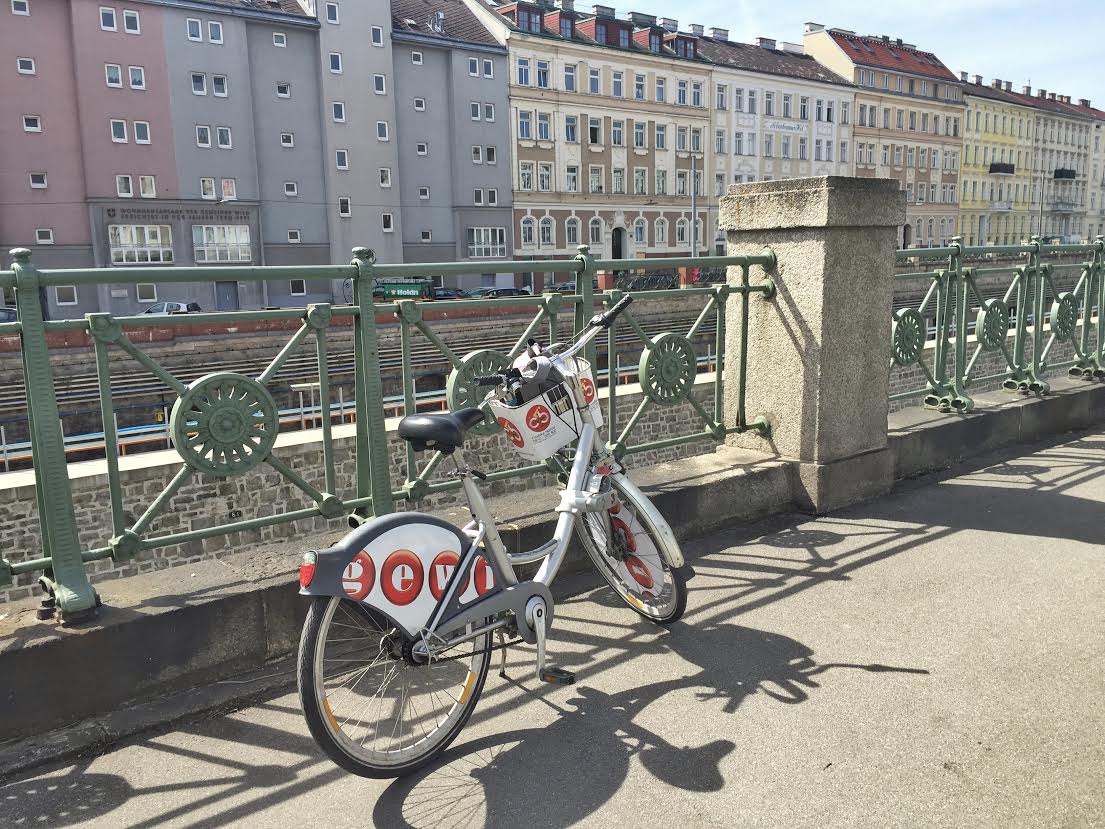 With 150 stations and 1,500 bikes, City Bike Wien is a great alternative to explore the city and get some exercise.  This service runs 24 / 7, so you can travel between the city borders any time and day you want. According to their website, their bike rental system is an "innovative, environmentally friendly means of public transport and not conventional."  Vienna is a bike-friendly city, so there are many streets and paths you can cycle on, with bike symbols, street signs and traffic lights designed specifically for bike riders, so it's easy for one to get around.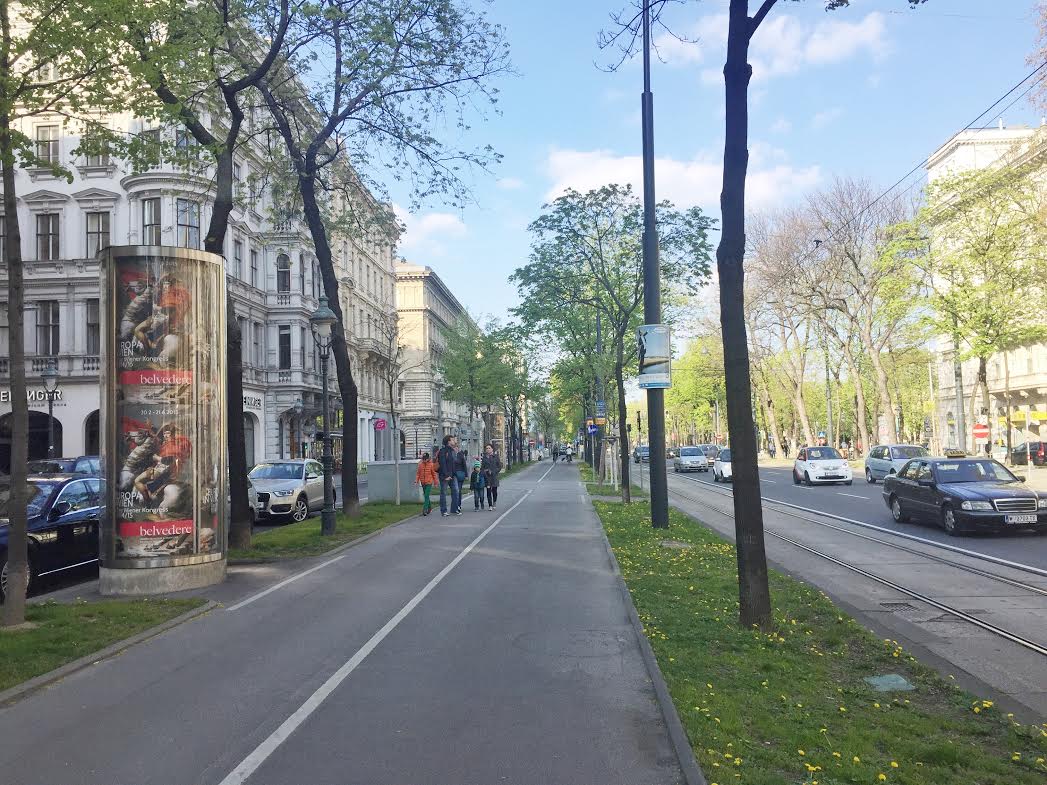 I'm really enjoying this bike rental service because IT's FUN, FREE, I really feel like a local and I get to discover new places and streets.
Tips for cycling in Vienna:
It is illegal to bike ride on sidewalks, so only use designated bike paths or streets or else walk with your bike on the sidewalk

Make sure when you return the bike you push the bike in the slot correctly until the green light stops blinking.

One cannot just stop riding their bike on the bike path just to take pictures — I learned the hard way, where I ended up getting several bells rung my way with cyclists upset that I stopped and blocked their path. So, if want to take pictures during your bike ride, make sure you pull off the bike path, get on a sidewalk and then take your picture.

Lastly… Vienna unfortunately is the number one city for bike theft, so be on your bike or near your bike at all times!!!
Then, from wien.at, there are Traffic Rules for Cyclists:
Right-of-way
Bikers have right of way on all lines of roads reserved for them, such as cycle paths, combined pedestrian and cycle paths, cycle lanes and multi-purpose lanes, street crossings for cyclists. They must yield their right of way once they leave the above lines of roads.
Zebra crossings
Cyclists must not endanger pedestrians when using a zebra crossing.

Pedestrians have right of way on zebra crossings.
Street crossings for cyclists
When approaching a bike crossing that is not signal-controlled or regulated by a traffic police officer, cyclists must not go faster than ten kilometers per hour, and must not cross the street directly in front of an approaching vehicle in a way that would be surprising to the vehicle's driver.

Trams and service cars on duty approaching the cycle crossing have right of way.
Cycling against a one-way street
Cyclists may ride against a one-way street in residential areas, if they are a "Wohnstraße", and in all one-way streets where this is indicated by a traffic sign.
Children
To carry a child on the back of your bicycle you must have completed 16 years of age. Children under eight require a bicycle seat suited to their size. Bicycle seats may only be used if spokes are properly covered. Seats must be fastened behind the cyclist's seat. Only one child may be carried at a time.
Children below twelve years of age must be accompanied by a person in charge (minimum 16 years of age). This does not apply to children ten years and up if:
they have passed a cycle test and

have a bicycle licence to prove it.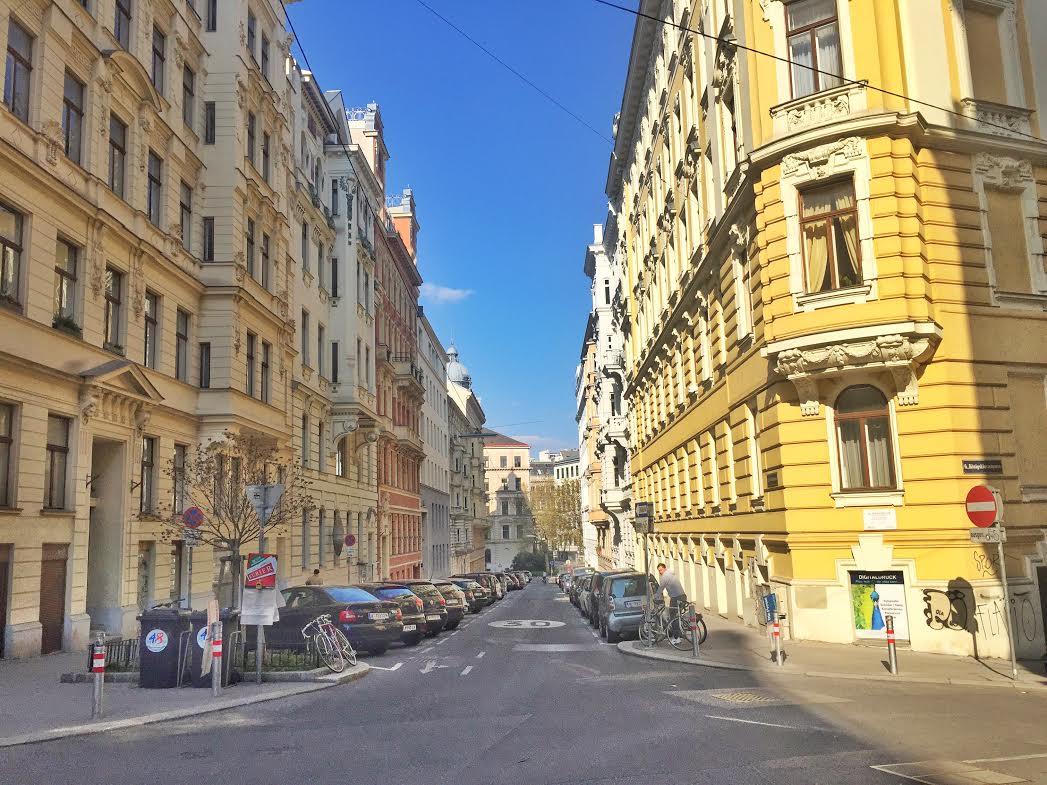 So if you're up for some nice exercise, want to see Vienna and/or feel like a local, I suggest using City Bike Wien's bike rental service.
CityBike Wien
Vienna City Map for Bike Riders
For mobile users, you can find bike stations and more info through: cbw.at and map.citybikewien.at