Behind the Austrian National Library and 200 meters from the Opera House lays one of Vienna's family-friendly Butterfly Houses (known as Schmetterlinghaus).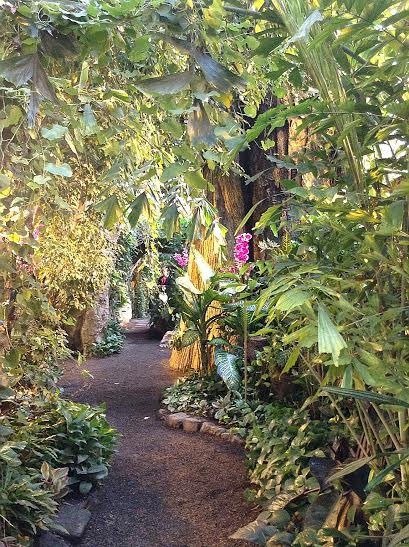 According to their website, there are over 400 butterflies in over 40 different species fluttering in the enclosed tropical (and very warm) environment. A separate part of the Palm House Cafe, the Butterfly House is opened all year round no matter how cold it is outside, keeping indoor temperatures between 26-35 degrees Celsius (77-95 degrees Fahrenheit) with 80 degrees of humidity.  So if you are like me and visit this place in the winter months, make sure you hang up your coat and scarf in the lobby before you walk into the small jungle!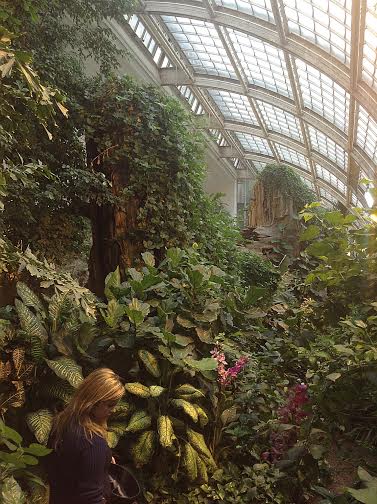 Butterflys roam freely in the air, sometimes right above your head or alongside you as you walk through their habitat.  Though you are more likely to catch them eating fruit at one of the food stands within the surroundings.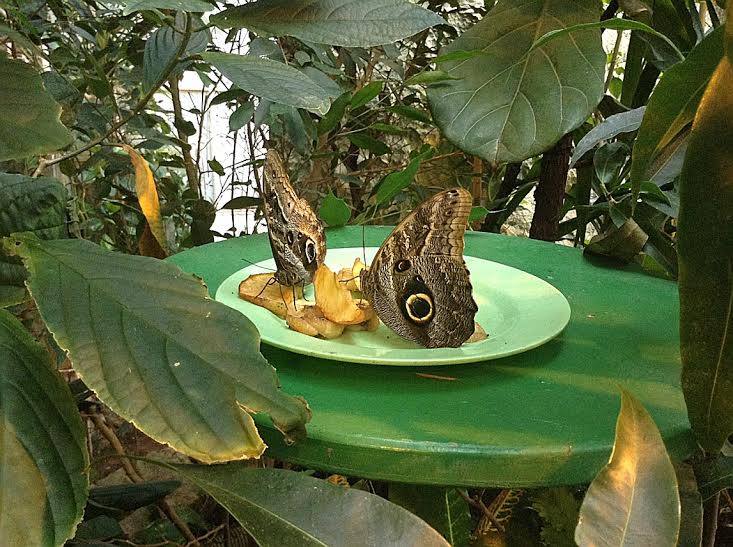 There are stairs were you walk up to the top of a wooden bridge to observe the lush forest area around you, perhaps to catch a butterfly or two in mid-flight.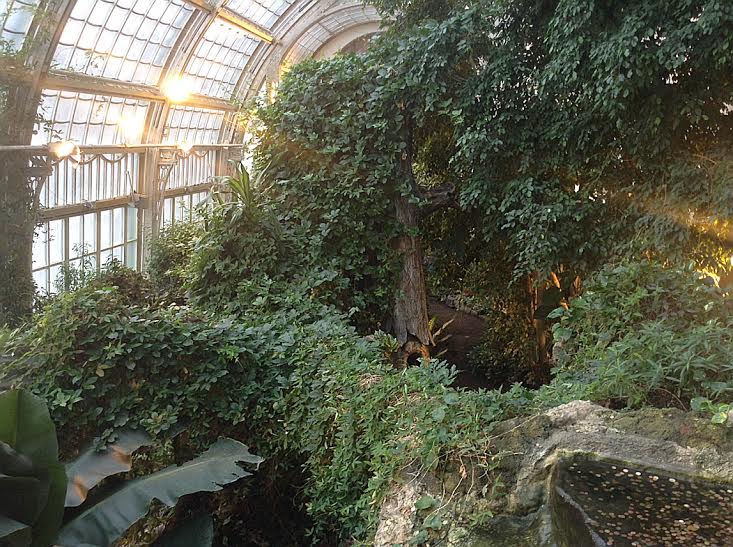 On the ground floor waterfalls create a peaceful ambiance for the visitor.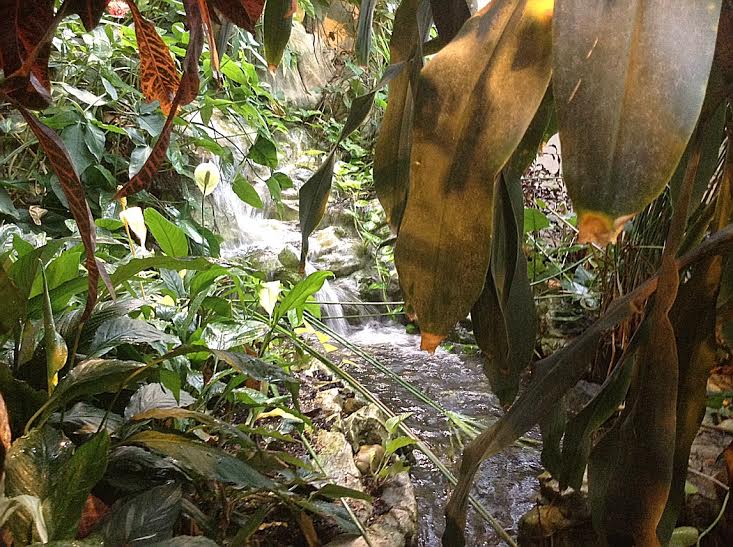 And no matter the season, there are flowers in bloom here. Can you see butterflys resting under the flowers in the picture below?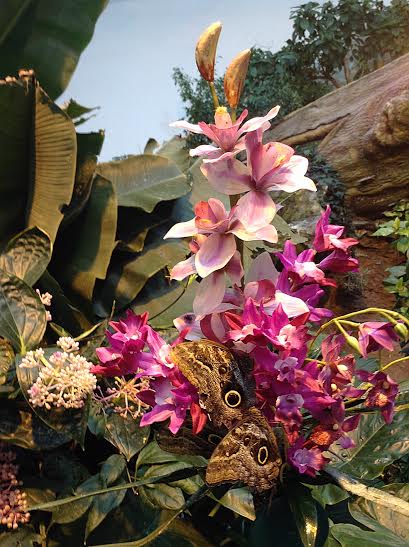 If you are an animal/nature fan like me, the Schmetterlinghaus is a nice place to visit when you are here in Vienna!