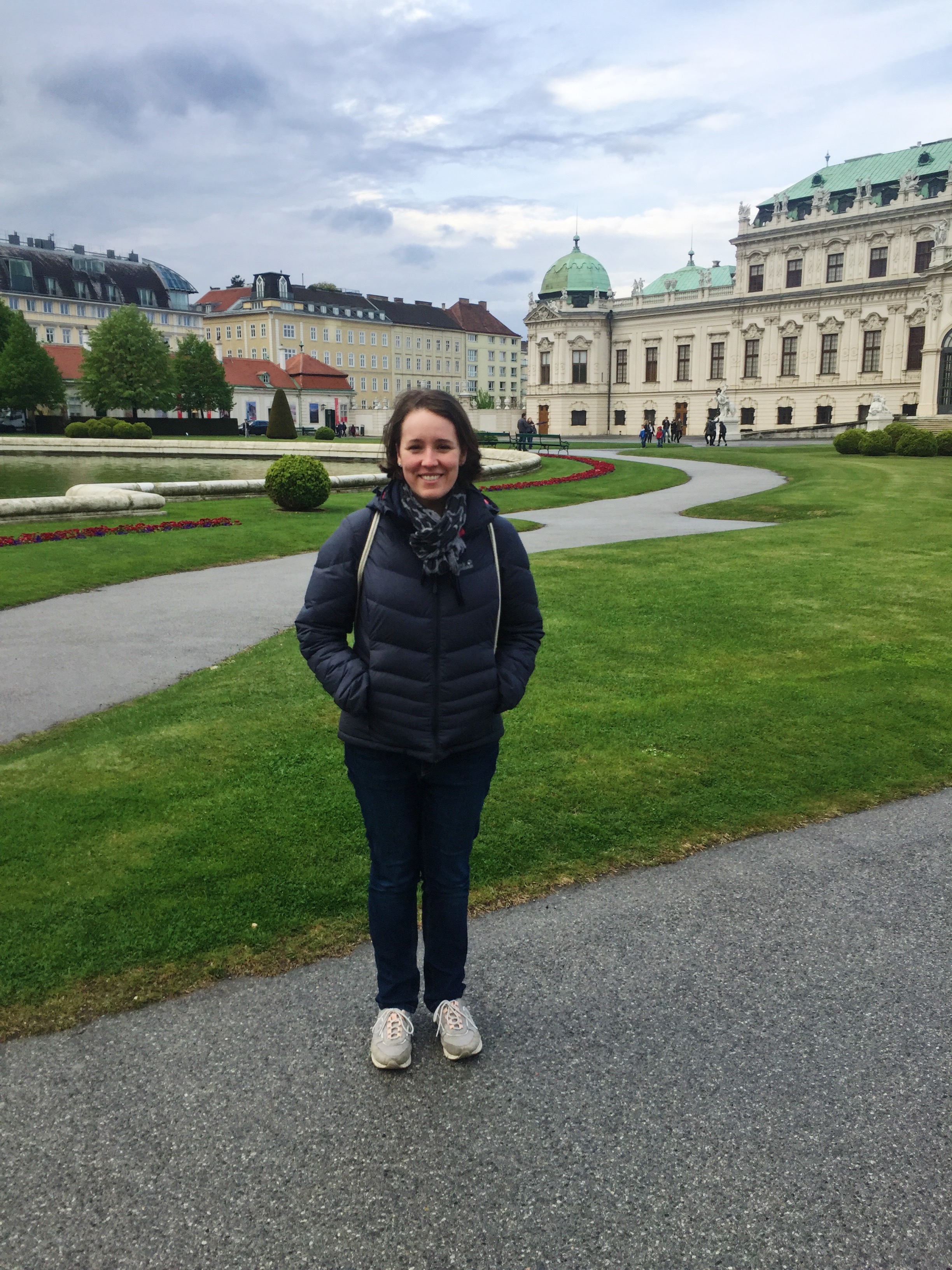 I had the pleasure of getting one week off from work during Easter break, and decided to use those days to explore museums, cafes, and parts of Vienna that I had never seen before.  Besides, it was a bit of a yucky week of rain, wind, cold and unpredictable weather – so staying indoors and doing casual activities was really perfect for me.
Check out the Top 5 things I did during my Spring Break in Vienna! Perhaps this can inspire you to have a little adventure of your own in Austria's capital 🙂
"Spring is nature's way of saying "Let's party!" 
― Robin Williams
---
Museums & Tours
1. Educate Myself at the Jewish Museum
The Jewish Museum of Vienna is located in two separate buildings. The first building I visited was on Judenplatz (Jewish square).  At this museum I learned how, during the Middle Ages, Vienna had a flourishing Jewish community – a community that lived as equals with Christians.          
Sadly, a medieval synagogue that once stood on this spot got destroyed, but its remains were excavated in 1995 and are now featured in the museum (see photos above).  This museum was a very fascinating yet sad visit, but definitely an educational one that makes one question human nature and whether we've made any progress as a species in treating each other kindly.  
The second museum is located near Stephansplatz and is much bigger than the first. It holds permanent and temporary exhibits for visitors and offers a popular cafe known for their delicious Israeli and Jewish foods. This particular museum holds the exhibit Our City! Jewish Vienna Then and Now, which presents information, photographs, and materials on the history of Jewish Vienna since 1945.
The museum also features a fun temporary exhibit about Elvis's Jewish secretary — Trude Forsher — who grew up and lived in Vienna, escaped Nazi terror, moved to Hollywood, and got her special job – all thanks to a relative! Upstairs features synagogue artifacts from all over the world – a truly unique experience.
2. Enjoy the Guided Opera Tour 
I have been living in Vienna for almost 3 years, and have walked by the Opera House many times, but I had never been inside until this week. I decided to join in on the Opera Guided Tour, held in many different languages to accompany the floods of tourists who visit this famous building every year.
During the 40 minute tour I got to go "behind the scenes" of a show – visit the backstage and learn about the history and organization of shows. I got to walk around the foyer, grand staircase, see state rooms and learn how every night is a different show in a different language. That means if you are visiting from France, Spain, UK, Italy or Russia, there is a show in your language assigned on a particular day, and if you're unable to understand the show, there is a screen in front of your seat that provides German and English subtitles. The Opera also provides special €5 standing room tickets where you can see a show that night (keep in mind, some shows are 5 hours long), but it's definitely a great deal if you want to see a show for cheap.
3. Explore the 21er Haus
The Museum of Contemporary Art in Vienna has been on my "to-visit list" for a long time.  Since 2011 it has hosted Belvedere's contemporary art collection, and provides temporary international exhibitions as well. For me it was enlightening to witness art from the hands of people willing to showcase their form of self-expression, as well as walking through the sculpture garden located next to the building.
The architecture of the building itself is modern with glass halls, and brightly lit, open and airy spaces, just perfect for art shows, festivals, films, and concerts.  
4. Visit the Haus der Musik
The House of Music was one of my favorite visits!  They have special hours where you can arrive as late at 9:30pm, to see the museum with fewer crowds.  That's exactly what my husband and I did – we went to this museum in the late evening and basically got to enjoy the entire museum with about 10 other people – it was awesome!
According to their website, Haus der Musik is an interactive sound museum which provides a new approach to music on a playful, as well as a scientific level. There are activities you can participate in such as the echo room, being your own conductor, and creating your own music. We had fun stepping on the musical staircase and visiting their gift shop.  Overall, I would say this is a "must visit" especially if you have kids or are huge music fans.
5. Eat Out…
I highly recommend: Hidden Kitchen's high quality exotic lunches, Cafe Eskeles honey cake, The Lemon Tree's bagel sandwiches and coffee, Ella's gnocchi with truffle sauce, and Phil Cafe's falafel breakfast and cafe lattes.