City Getaway
No matter how many days you spend in Vienna, there will always be something new to check out and explore. However, I'm sure you're like me and want to get out of the city every now and then. So, without further ado… travel app Localeur and I teamed up to share with you our suggestions of the The Best Day Trips from Vienna! 
Enjoy 🙂
---
Stift Melk, Austria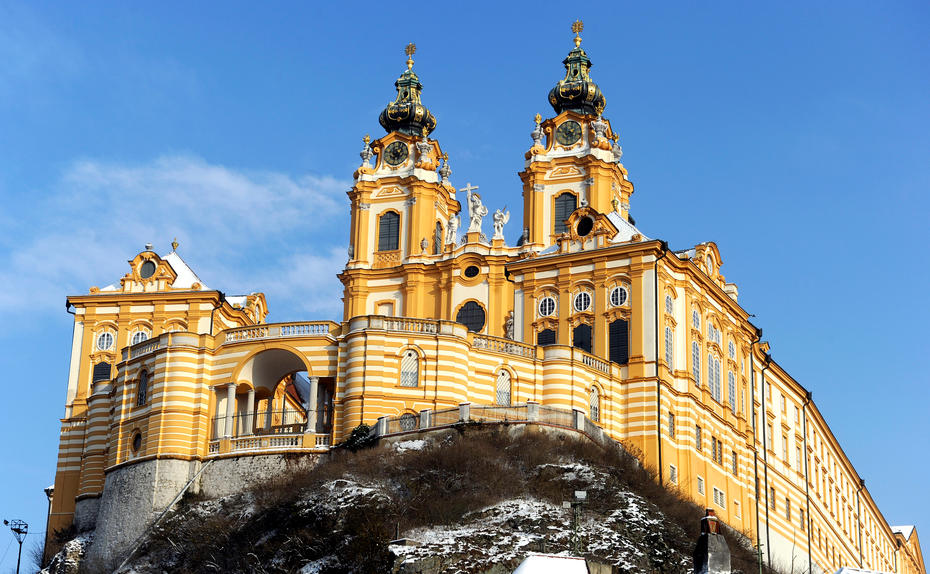 A 2-hour boat or bus ride to one of the most beautiful monasteries in the world is worth it. Originally a palace and now a school for Benedictine monks, you can easily spend a day here. Melk Abbey provides guided tours to see the marble hall, Grand Library, and the church. Plus, you can get access to the abbey terrace for breathtaking panoramic views of the Wachau Valley!
Our tip: Be sure to grab lunch or some ice cream at the small Melk village below.
---
Bratislava, Slovakia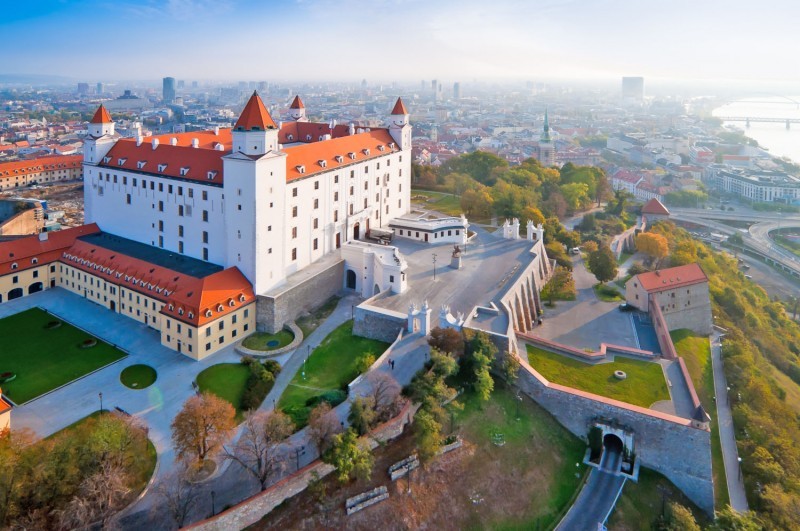 Bring your passport and come visit this interesting Slovakian city on the eastern border of Austria. Bratislava is a very easy day trip from Vienna: Grab a bus ride (about 90 minutes) and check out what this post-communist city has to offer. Drink coffee at one of their hip cafes (Urban Bistro), or take a free guided walking tour. Don't miss out on seeing Bratislava Castle and the famous Blue Church!
Our tip: Have a good beer and delicious authentic meal at Slovak Pub (reservations are recommended).
---
Graz, Austria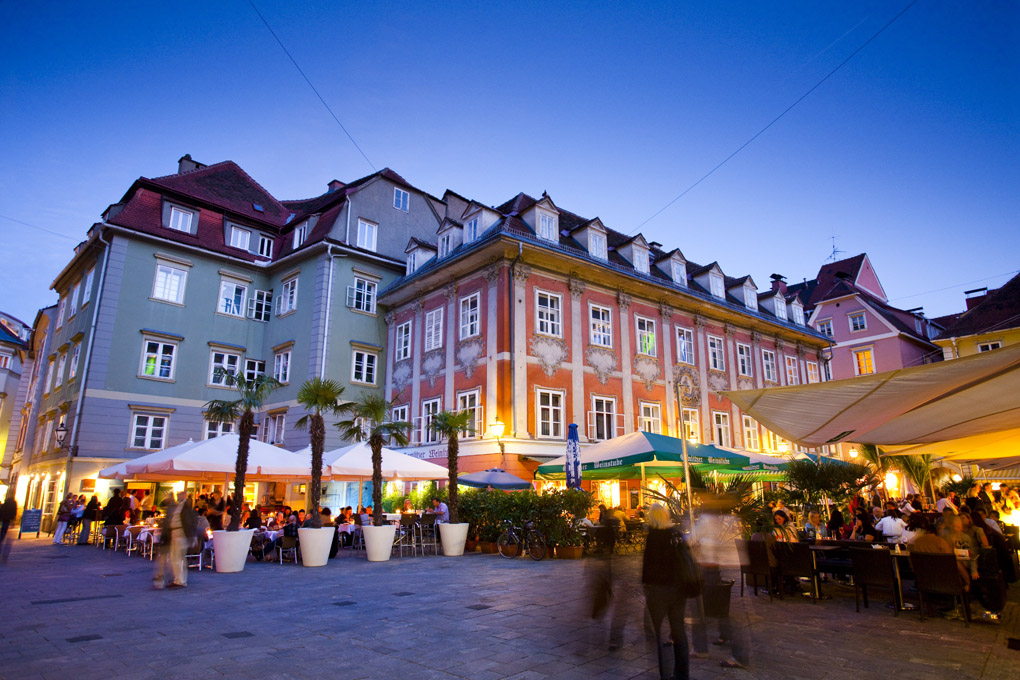 Austria's culinary and cultural capital is only a 2.5 hour train ride away from Vienna. The ride to Graz is like a scenic fairy tale journey with farms, mountains, and castles. The city itself is a small, charming, bike-friendly city. Graz is known for its clock tower (plus the hike getting up there), its alien-designed contemporary art house, and excellent food. Try restaurant Der Steirer for local cuisine tapas!
READ: 30 Things I Like About Graz
Our tip: Walk through the Island of Mur at night for a lovely experience.
---
Hallstatt, Austria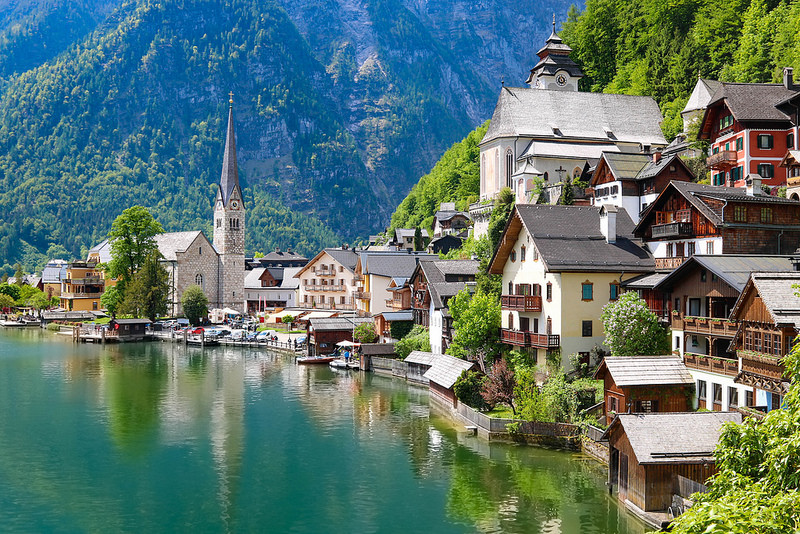 Hallstatt is one of the best day trips from Vienna. This small village tucked between the mountains is suggested to be visited by ferry boat ride. Once you get there, take your time as you wander through the market square, or hike through one of their trails to see more beautiful landscapes. Interestingly enough, Hallstatt is known as Austria's most photogenic village – with having a stunning backdrop of village homes against a mountain. So, obviously this place has to be on our list of best day trips from Vienna!
Our tip: Check out (and slide down into) the world's oldest salt mine, and learn how for centuries, people traded Hallstatt's best and most precious commodity.
---
Salzburg, Austria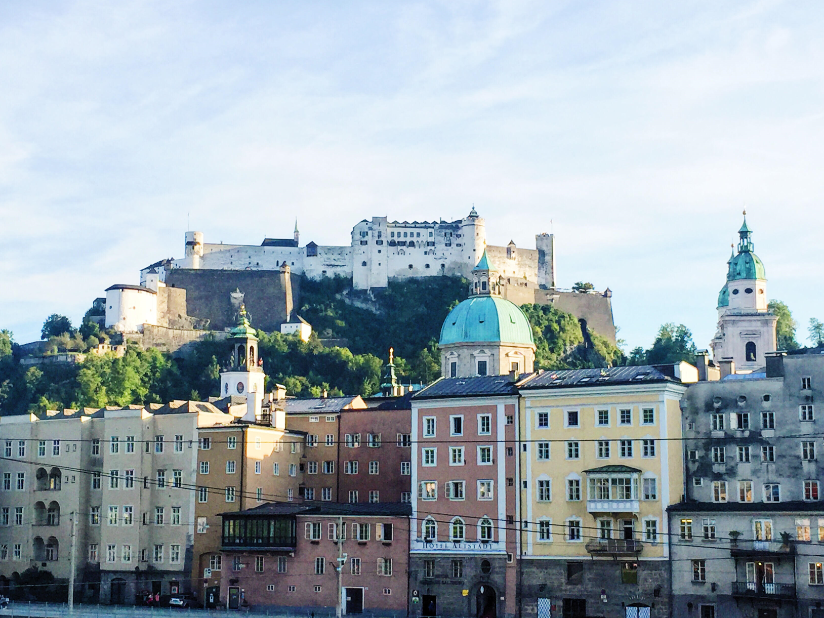 READ: A Guide to a Fabulous Weekend in Salzburg
Translated in English as ''salt castle," Americans commonly connect Salzburg to the movie Sound of Music. Music students may know it's Mozart's birthplace. Only a two-hour train ride from Vienna, it's easy to make the most of your day in this famous old city. Our suggestion is to visit the beautiful fortress (the Salzburg Castle), have cake and coffee at Cafe Tomaselli (Austria's oldest cafe, founded in 1700), and take a stroll through Mirabell Palace and Gardens.
Thanks for reading!
---
**This post is in collaboration with travel app Localeur**
Featured image by Mantas Hesthaven on Unsplash